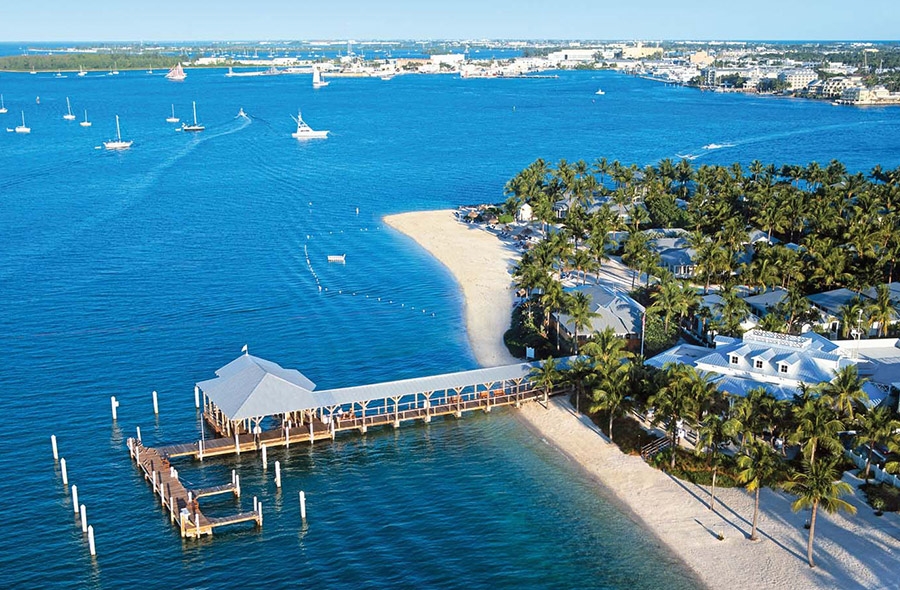 Located on a gorgeous and secluded 27-acre island off of Key West, Sunset Key Guest Cottages, a Westin Resort, inspires the astute traveler who demands the very best accommodations.
This tropical resort paradise encompasses seven acres of the island with luxurious one, two, three or four-bedroom cottages, each designed in traditional Key West architectural style, offering magnificent ocean or garden views.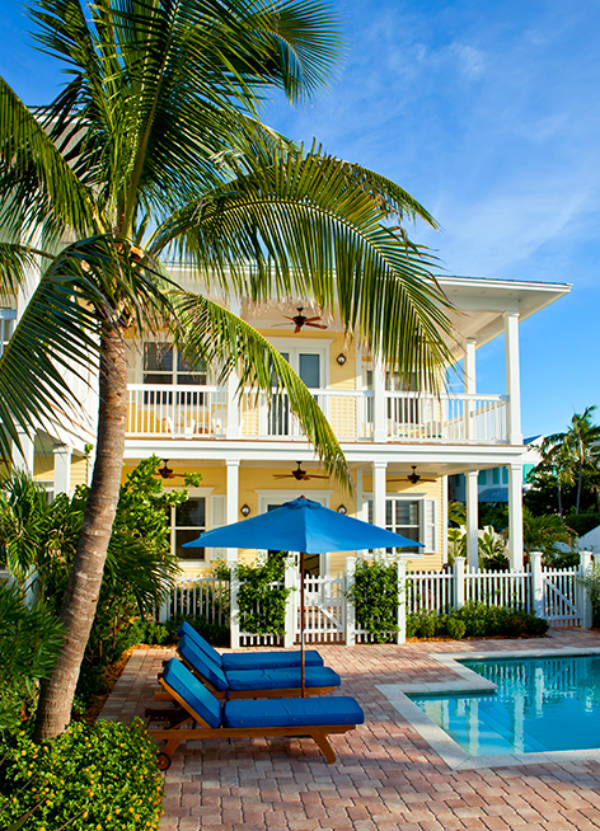 The custom designed cottages are fully equipped with a variety of lavish amenities. Each features pastel colored wood finishes and Victorian-style tin roofs. Deluxe spacious wraparound verandas equipped with Adirondack chairs invite guests to enjoy their complimentary breakfast basket and newspaper delivered each morning and in the evening, savor the spectacular Key West sunset while enjoying a libation.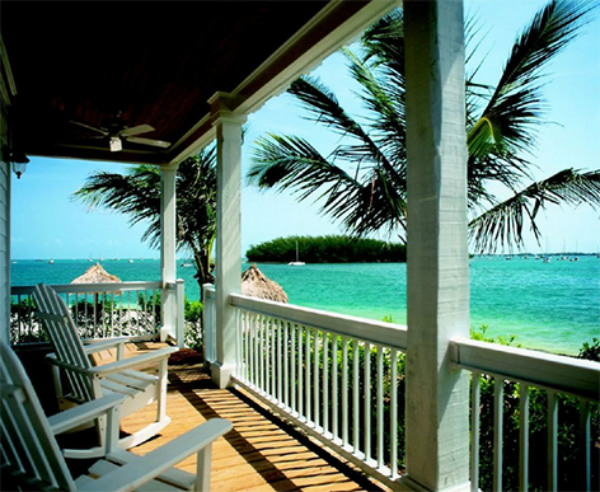 The Sunset Key custom saltwater pool provides plenty of space for poolside lounging and the private smooth and white sandy beach is a popular destination to relax and unwind. If you revel in pampering, the boutique spa on Sunset Key is an oasis of healthy indulgence. Using top-quality spa products, skilled therapists provide treatments that promote relaxation and mental, physical and spiritual well-being.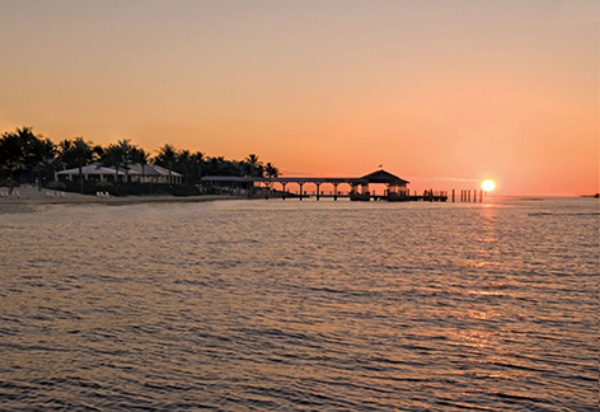 The award-winning Latitudes restaurant provides a fresh, flavorful island cuisine with free ocean breezes and gorgeous views of the Gulf of Mexico. We welcome you to savor a romantic meal under the stars at a beachside table illuminated by tiki torches and spectacular sunsets.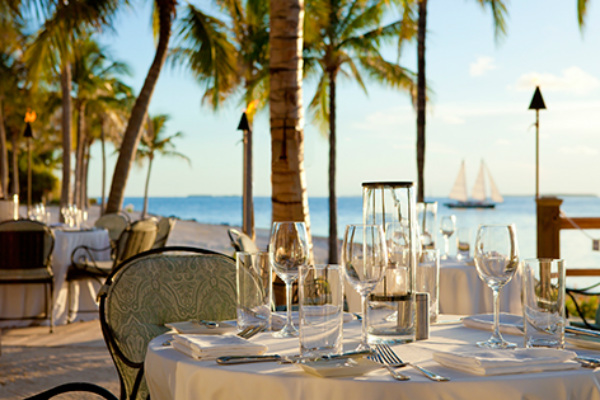 Visit Sunset Key Guest Cottages, A Westin Resort online to book your next unforgettable vacation.
[iframe width="472″ height="266″ src="//www.youtube.com/embed/N2OOeeVLFGw?rel=0″ frameborder="0″ allowfullscreen ]