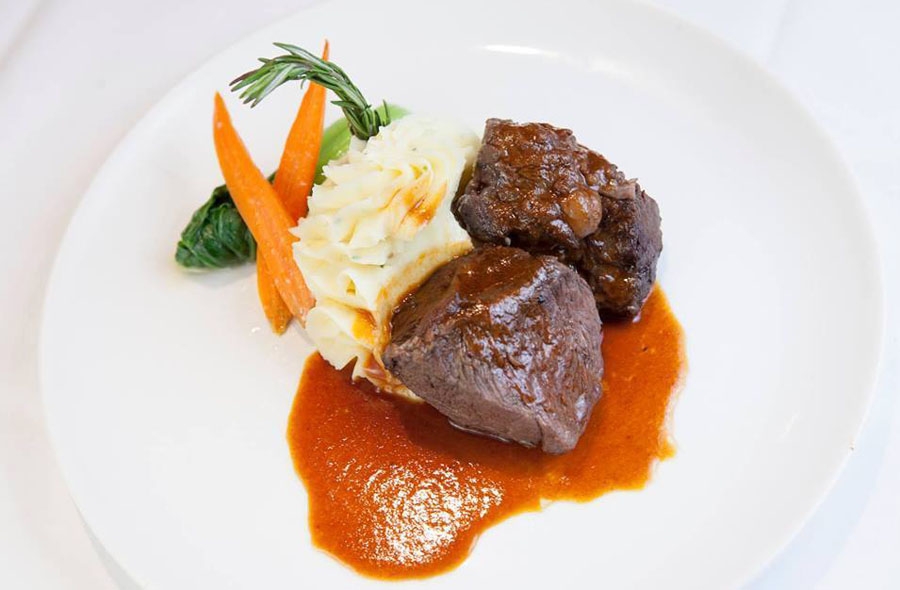 The Cellar in Fullerton is Orange County's premier fine dining experience featuring one of the country's largest and most exclusive wine lists. Whether it's a romantic dinner for two or a larger gathering of friends, family or for business – The Cellar creates a dining experience and everlasting memories like no other in Orange County.
Since 1969, The Cellar has maintained an unparalleled tradition of gracious European cuisine and service. This romantic and elegant rendezvous was conceived, designed, and built by artistic craftsmen from Disneyland's Pirates of the Caribbean. Since then it has been the crown-jewel of Fullerton, being the most truly unique fine dining restaurant around.
Reminiscent of Old Europe, The Cellar Restaurant, located in the basement of Fullerton's historic Villa del Sol, is accessed via a flight of dimly lit stairs. This world-class restaurant retains all of its architectural and ascetic beauty from its early conception and building. Soft lighting, chandeliers, structured arches, cave-like walls and two cozy fireplaces evoke the feeling that you are in a private house of royalty.
The Cellar's elegant surroundings inspire nostalgia of Old Europe and it's culinary excellence abounds with only the finest and freshest foods prepared in a lighter version of classical French cuisine. The Cellar is the perfect setting for an intimate and romantic evening of fine dining. Take part in our extraordinary wine list, experience our unsurpassed service, and savor our tantalizing menu. The ambience and service of The Cellar truly speaks for it's self.