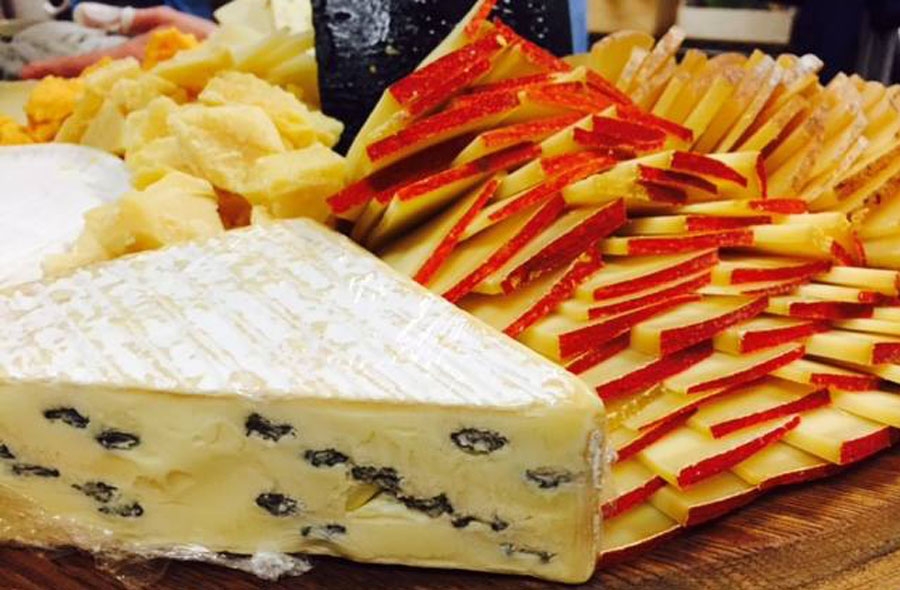 "Valhalla for cheese lovers," "Mecca for cheese aficionados," and "this LA treasure" are some of the hosannas lauded upon this little shop in the heart of Beverly Hills.
Shopping at CSBH is a feast! They provide premium concierge service, with carefully selected varieties of traditional and artisanal cheeses, a boutique selection of food friendly wines and gourmet foodstuffs, many from local purveyors.
The Cheese Store is all things foodie… party trays, catering and custom designed gifts are our specialty.
Owner Norbert Wabnig and the team of CheesePeople are dedicated to your satisfaction. The epicenter of cheese & wine education for culinary professionals and amateurs alike, they offer monthly themed Cheese & Wine Pairing Classes and professional curriculum courses for culinary schools. Norbert's Cheese Course 101 and Master Grilled Cheese Class are popular social outings as well.
They have been a nurturing destination for folks who live to eat since 1967. Norbert took over the helm from founder Colonel Roth in 1978. The store is regularly featured in TV shows and print media.
Located in the center of the chic Beverly Hills shopping triangle, one block east of Rodeo Drive, The Cheese Store is surrounded by free parking.
Messenger service is available for local deliveries, and curbside pickup is another convenient option. Domestic shipping is provided by FedEx and UPS.