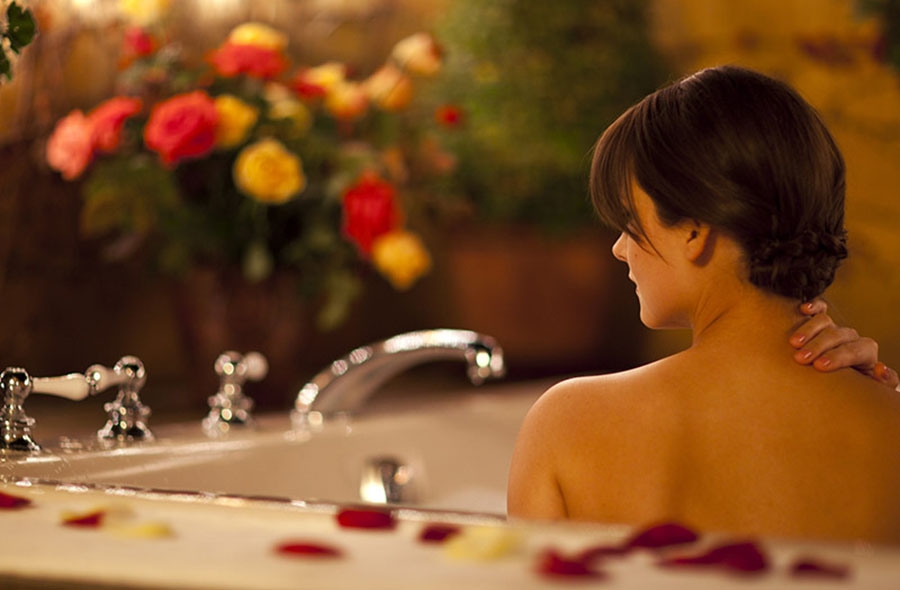 The Spa at Bernardus Lodge is an award-winning tranquil retreat where guests can choose from an extensive menu of seasonal treatments designed to relax and rejuvenate.
Our Carmel Valley spa offers an array of distinctive services from vinotherapy to marine-inspired treatments to international traditions, elevating relaxation to an art form.
Garden-to-Soul Philosophy
The Spa at Bernardus Lodge offers an in-depth, individualized approach that addresses your lifestyle, stress, goals and nutrition to create a lifelong path to optimal well-being. Luxurious spa treatments are infused with the purest botanical ingredients, many of which have been culled from our vineyards and our abundant, on-site organic gardens. Our signature garden-to-soul philosophy is just another way we ensure your spa experience allows you to explore all senses and feel a deep connection to Carmel Valley's healing nature.
Services
Relaxation services include massage and bodywork, facials and a private steam room with Vichy shower. Additional amenities include fitness facilities, a juice bar, a selection of whole fruits, organic teas and signature smoothies, a meditation garden, and men's and women's locker rooms with eucalyptus steam and sauna rooms.
The Spa at Bernardus Lodge also offers a complete salon with beauty, nail and hair care services.
The Spa at Bernardus Lodge
Imagine a sun-drenched spa sanctuary that heightens all senses, simply by nature of its artistic Carmel Valley surroundings. Now add new destination spa experiences, a garden-to-treatment philosophy, truly mindful services, customized offerings and complete itineraries that redefine effortless relaxation in the Wine Country. Welcome to The Spa at Bernardus—where our newly expanded menu caters to individuals, couples and groups in search of well-being.
Spin, stretch, hike, harvest, motivate, meditate, beautify or bliss out. Whether you come for the ultimate day spa experience or the luxury of a week long retreat, The Spa at Bernardus perfects the art of transformation.
For reservations, please call 831.658.3560.