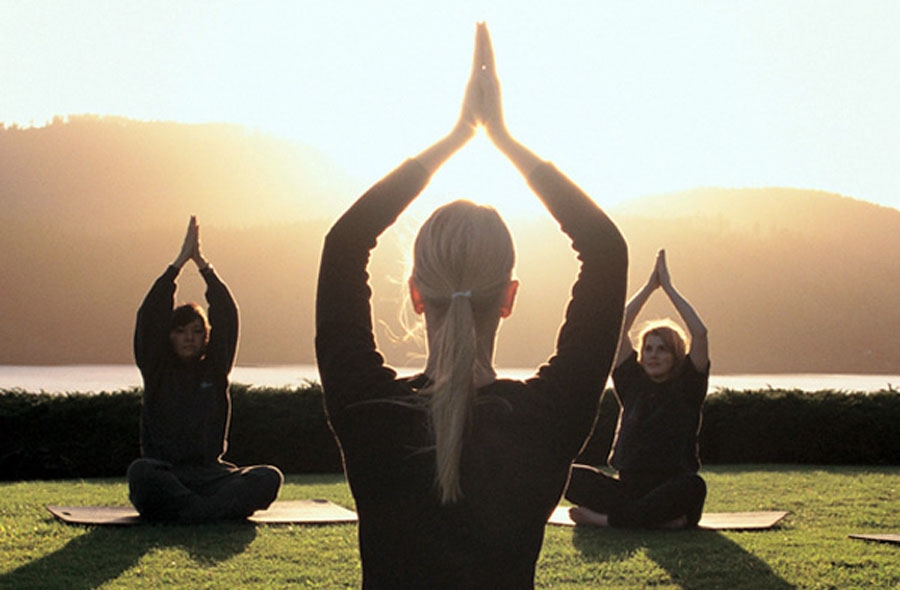 As you enter the The Spa at Rosario, you will feel the tension lift.
Integrated into the garden level of the historic Moran Mansion, The Spa features stunning views of Cascade Bay and the San Juan Islands. Facilities include a sauna, treatment rooms, mirrored exercise and weight rooms, a whirlpool, and the historic indoor pool.
The Spa at Rosario offers a variety of relaxation and rejuvenation services in an amazing Pacific Northwest location. The Spa Services Menu offers a variety of nourishing treatments with local flavor that will refresh body and soul.
The Fitness Center presents a variety of fitness classes and includes a weight room with extensive cardio and weight training equipment, their historic indoor pool, an indoor dry sauna, and two outdoor swimming pools – the mansion-side pool, which is an adult only quiet pool and the family pool, located at the marina (both outdoor pools are open from Memorial Day Weekend through September 15).