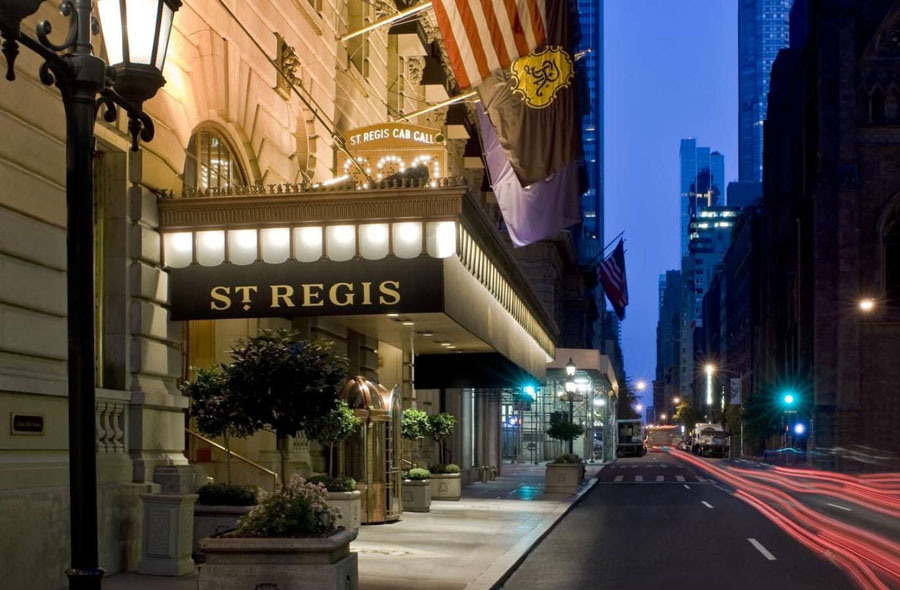 Featuring dramatically renovated and redesigned guestrooms, suites, and public spaces along with the debut of the new King Cole Bar & Salon under renowned New York chef and restaurateur, John DeLucie, The St. Regis New York has unveiled a bold new era of glamour at Manhattan's best address.
The new guest rooms feature chic, textured fabric walls and marble tiled entryways, rich color schemes with bold accent colors, sumptuous fabrics and luxe leather details, custom furnishings and state of the art technologies. An extensive art program, with emphasis on New York City photography by Janet Arsdale and Hampton Hall, is integrated into every guestroom and suite.
The treasured King Cole Bar will see expansion this November into the King Cole Bar & Salon curated by renowned chef and restaurateur, John DeLucie. Uptown sophistication meets downtown chic at the new restaurant, infusing contemporary glamour into the hotel's rich culinary heritage and offering a dynamic dining experience.