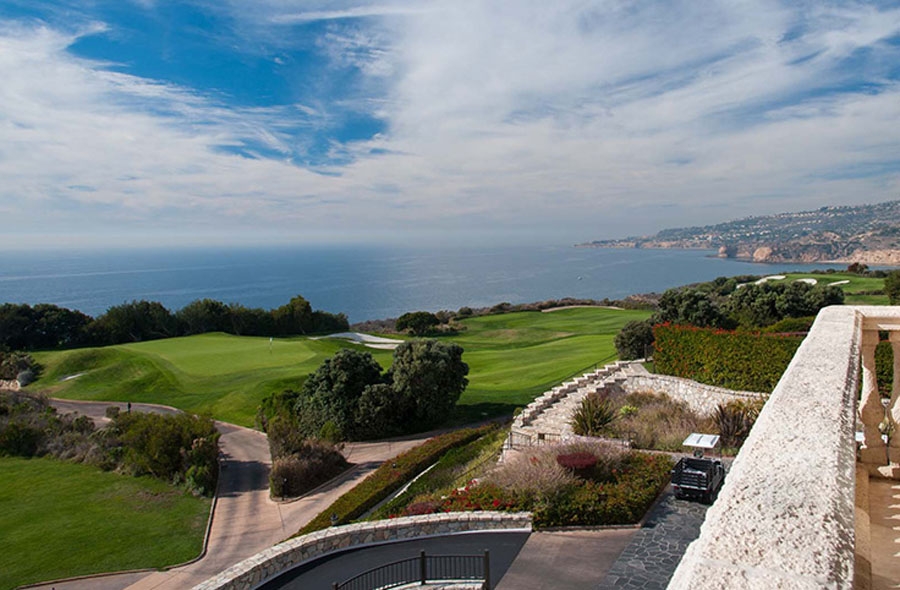 Trump National is a golf course has established a strong reputation for its environmental practices.
Trump National is dedicated to protecting the environmentally sensitive habitat that plays host to several protected plant species and the endangered Coastal California Gnatcatcher (a small migratory bird).
Several environmentally aware agencies – including the U.S. Fish & Wildlife Service and the California Department of Fish & Game – were involved with setting up a series of standards and guidelines for the course. Trump National actively abides by these regulations, placing us in the ranks of courses that dynamically combine beauty and environmentally responsible practices.
The course design allows the general public to share in the environmental experience. To that end, Trump National features public access trails that meander through the golf course toward the bluffs. The trails provide access to the beach and a public park located on the bluffs in front of the clubhouse. These trails offer the chance to see up close the native flora and fauna that Director of Agronomy Martin Howard and his staff are working so diligently to preserve.
History
Trump National has had a long and colorful history beginning in 1950 as perhaps one of the most spectacular farmlands on the West coast up until the first golf hole was completed in 1999.
1950's – The property was used for farming crops.
1953 – Edward Zuckerman buys 150 acres on the Palos Verdes Peninsula in unincorporated Los Angeles County.
1973 – Zuckerman's proposed development derailed by community opposition.
1989 – Land developer Barry Hon allies with Zuckerman family to build a golf course with residential housing.
1993 – Proposal denied by California Coastal Commission on grounds that it does not afford enough coastal access.
April 15, 1994 – Retooled proposal of golf course, now called Ocean Trails, approved.
January 1998 – Groundbreaking on Ocean Trails Golf Club begins.
February 28, 1999 – Nine holes completed.
March 20, 1999 – Celebrity Golf Tournament introduces Ocean Trails to nationally televised audience. July 2 opening date for finished 18-hole course is set.
June 2, 1999 – Landslide demolishes 18th hole.
July 2000 – Approval received to open Ocean Trails as a 15-hole golf course.
October 2000 – Work begins on restoring the 18th hole. Enormous underground retaining wall is installed to prevent further slides.
November 2000 – Course opens to the public as "best 15 holes in golf."
November 26, 2002 – Donald Trump purchases Ocean Trails.
August 18, 2004 – Golf Course closes for reconstruction and renovation. Clubhouse facilities remain open.
January 20, 2006 – Trump National Golf Club officially opens with 18 holes.