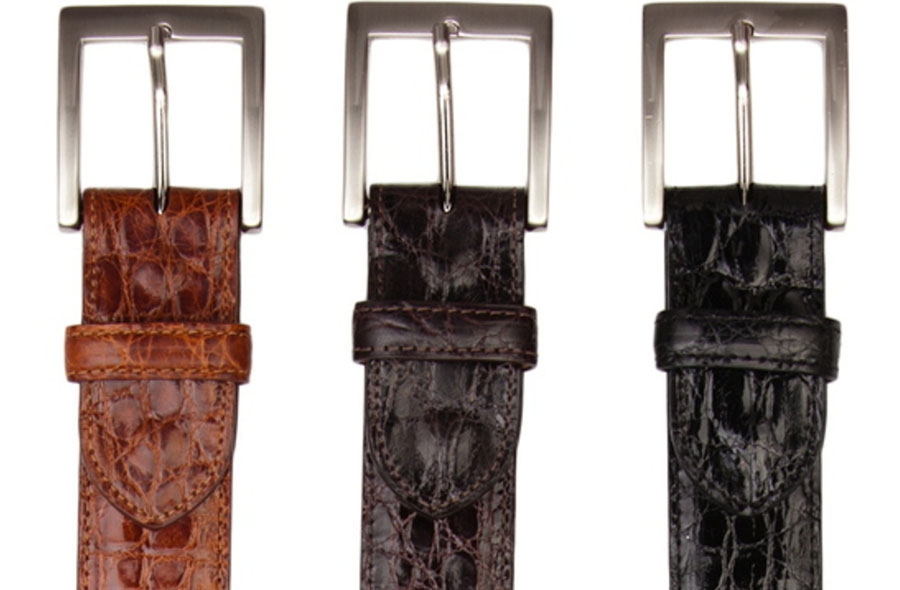 w. kleinberg, a design house for handbags, small leather goods, belts and sterling silver buckles, has been manufacturing luxury accessories for men and women since 1984.
Over this time they have developed a strong expertise in exotic leathers and have established themselves as the finest producer of alligator straps in America. Made in Atlanta, Georgia, our factory and retail store are located in the heart of Buckhead.
We welcome you to the world of classic luxury created with an attention to detail and authenticity that is second to none. Whether you are looking to purchase a family heirloom or a statement accessory for your favorite suit, pants or shorts, w.kleinberg has just the right belt to extend the life of your wardrobe.
w.kleinberg products, both Made to Measure and off the rack, can be found in the retail store, Neiman Marcus, Bergdorf Goodman, Saks Fifth Avenue, specialty stores and fine haberdasheries.
Designs for w.kleinberg belts begin with the selection of the highest quality exotic leathers selected solely with belt production in mind.
The American alligator, our signature leather, is harvested in the southeast and tanned and glazed in European tanneries. These skins must be handled delicately through the stripping, beveling and sewing processes and often require re-glazing and polishing upon completion.
Luxurious tops are backed with a cowhide lining, which is quite firm in the beginning but contours with wear much like fine shoes. For a more supple hand, a sueded nubuk backing can be substituted.
Finally, w.kleinberg belts are burnished by hand and machine before finishing with stitching to enhance the beauty and longevity of the completed product. The result, a belt you will be proud to own and wear for years to come.