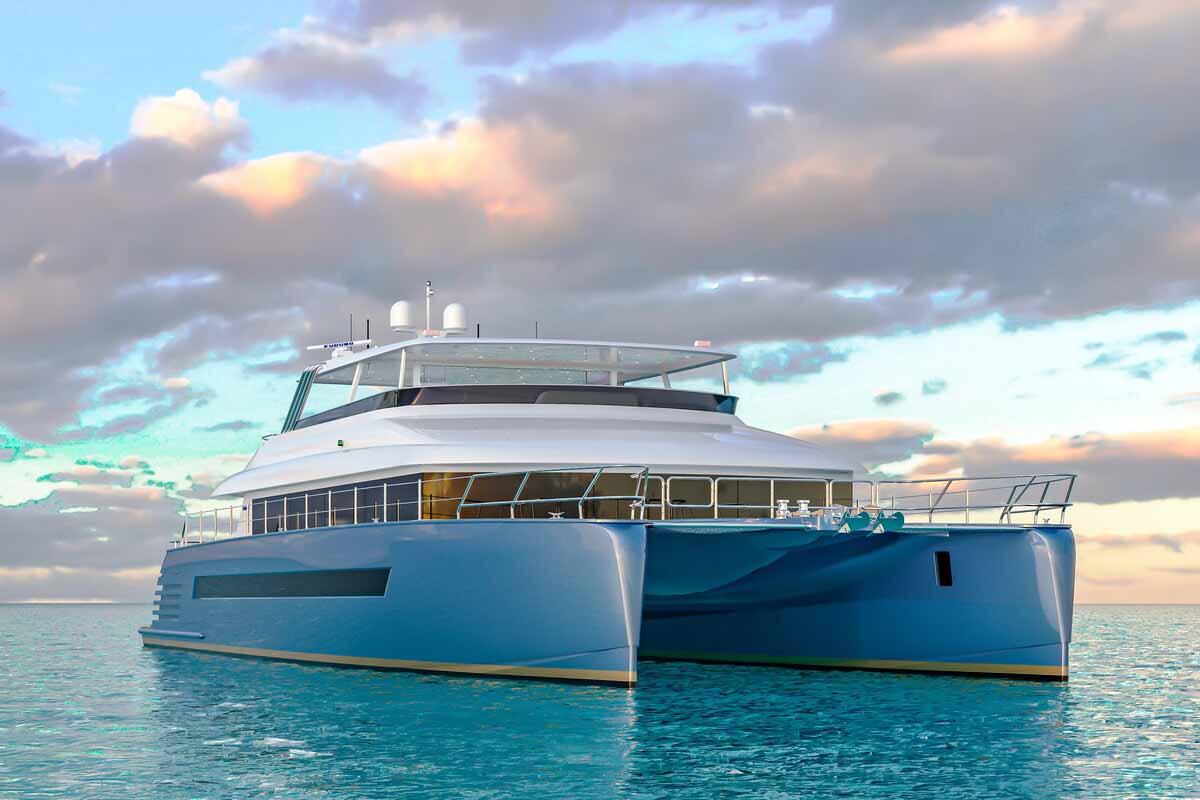 The Catamarans are some of the world's best luxury jets and yachts. These magnificent vessels captivate discerning yacht and jetsetters worldwide.
These jets and yachts represent the peak of innovation, providing a haven of indulgence and adventure on the high seas. Their cutting-edge technology, unparalleled comfort, and captivating design redefine maritime luxury.
Important features range from electric propulsion systems to high-tech hybrid power. Experience the unparalleled allure of these extraordinary catamarans.
Catamarans have become the favored vessel for the elite and for good reason. For starters, they offer unrivaled stability, ensuring a smooth and comfortable cruising experience even in rough waters. This stability improves passengers' overall safety and well-being, allowing them to enjoy luxurious amenities and activities without compromise.
Furthermore, catamarans provide spacious living areas and expansive deck spaces, allowing for plenty of room for entertainment, relaxation, and hosting lavish gatherings. Catamaran interiors rival the most luxurious residences, with lavish cabins, elegant lounges, and cutting-edge entertainment systems.
Catch Of The Sailing: 5 SuperCats For Your Fleet
These catamaran models epitomize luxury, combining impressive speed, expansive sizes, and unique features that cater to the ultra-rich audience's discerning tastes. Whether it's a focus on customization, performance, or refined craftsmanship, these catamarans provide unrivaled water experiences.
SOEL SENSES 62 Electric Catamaran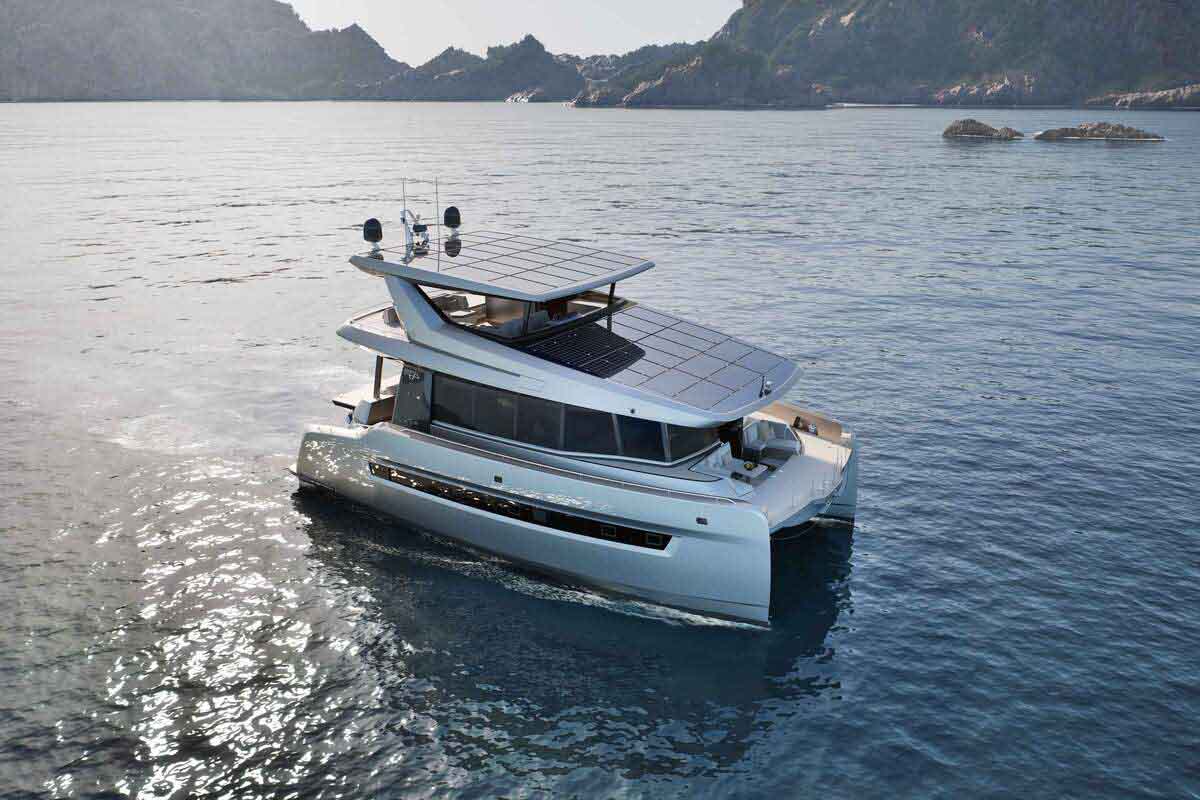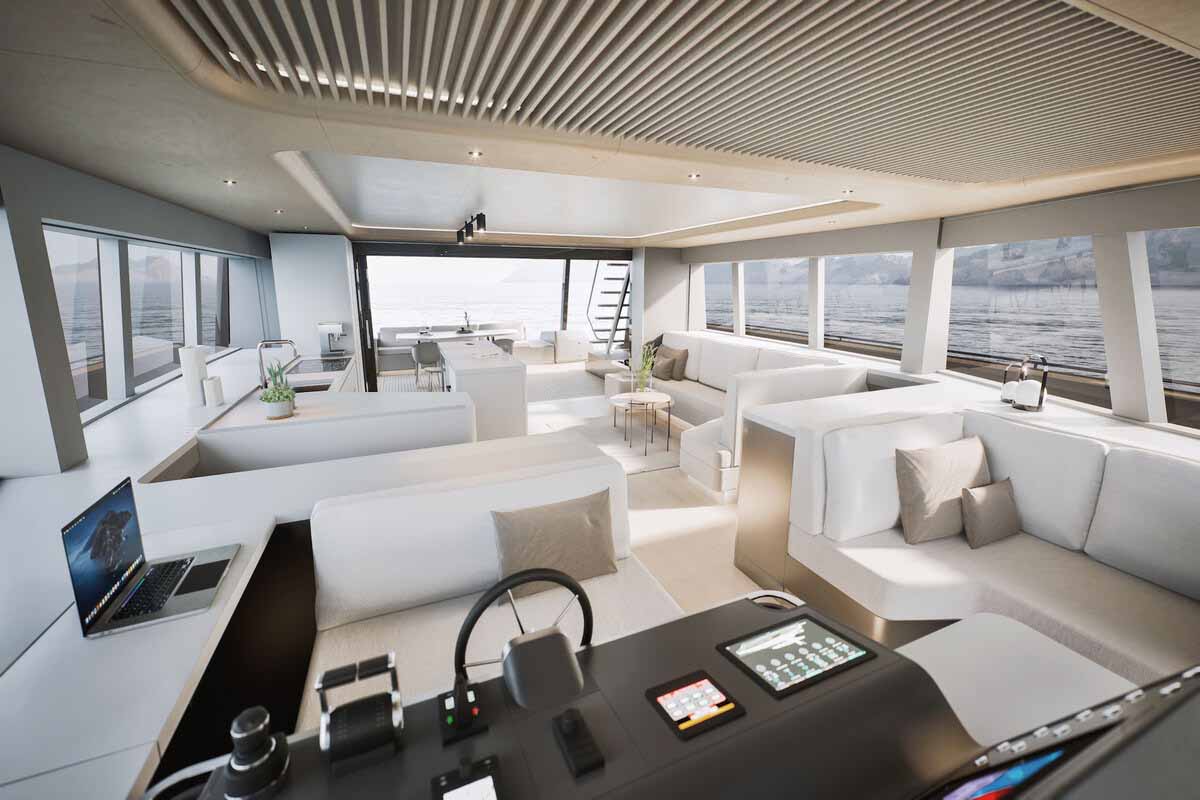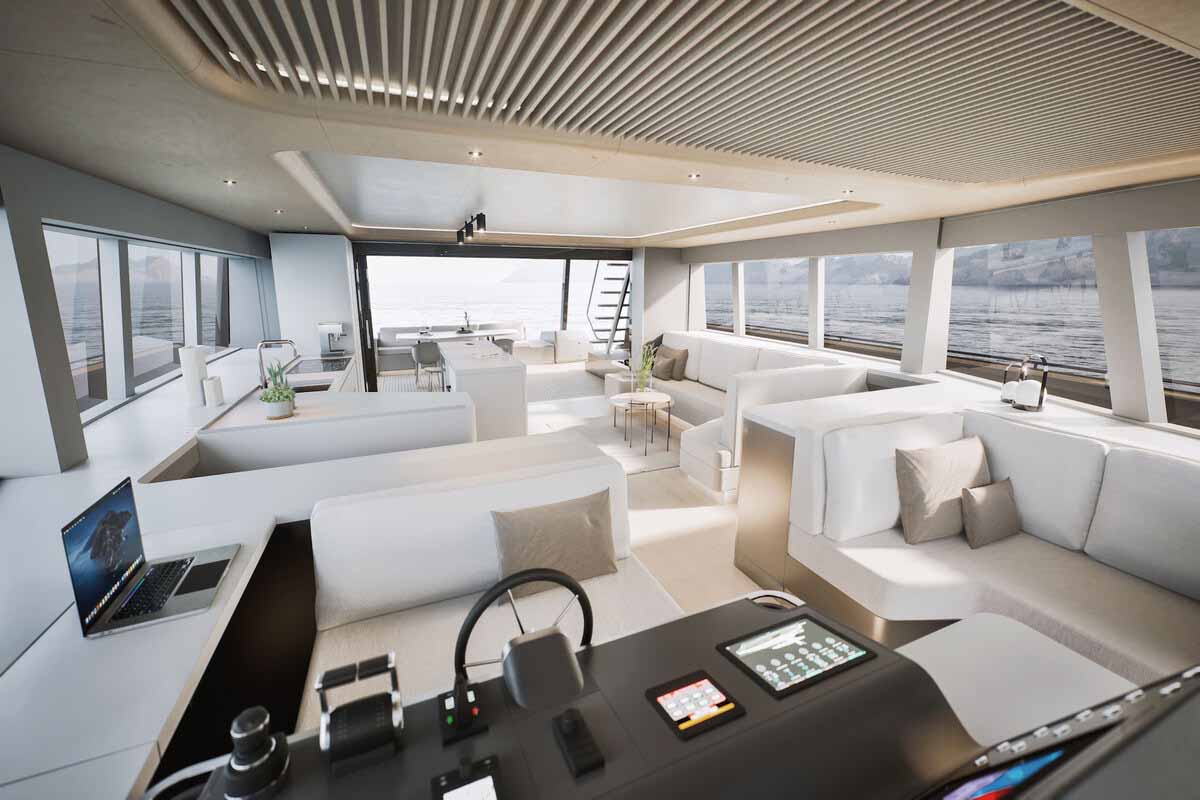 Soel's Senses 62 electric yacht has a built-in roof that produces 17.6 kWp of solar energy, equivalent to up to 50 kWh, eliminating the need for dock charging. Having said that, the vessel is capable of DC fast charging as well as AC single and three-phase shore power charging.
The solar panels on the 62-foot electric yacht are also outfitted with Soel Yachts' proprietary active cooling system, which helps increase energy harvests by 15-20%. Whatever source of energy the Senses 62 obtains, it contributes to one of two available propulsion systems.
Customers can add up to 564 kWh of additional battery capacity in addition to the Power system. The Senses 62's electric propulsion systems, combined with solar panels, allowing the yacht to be "trans-ocean," implying that it can travel across oceans, according to Soel Yachts.
Stellar PM Catamarans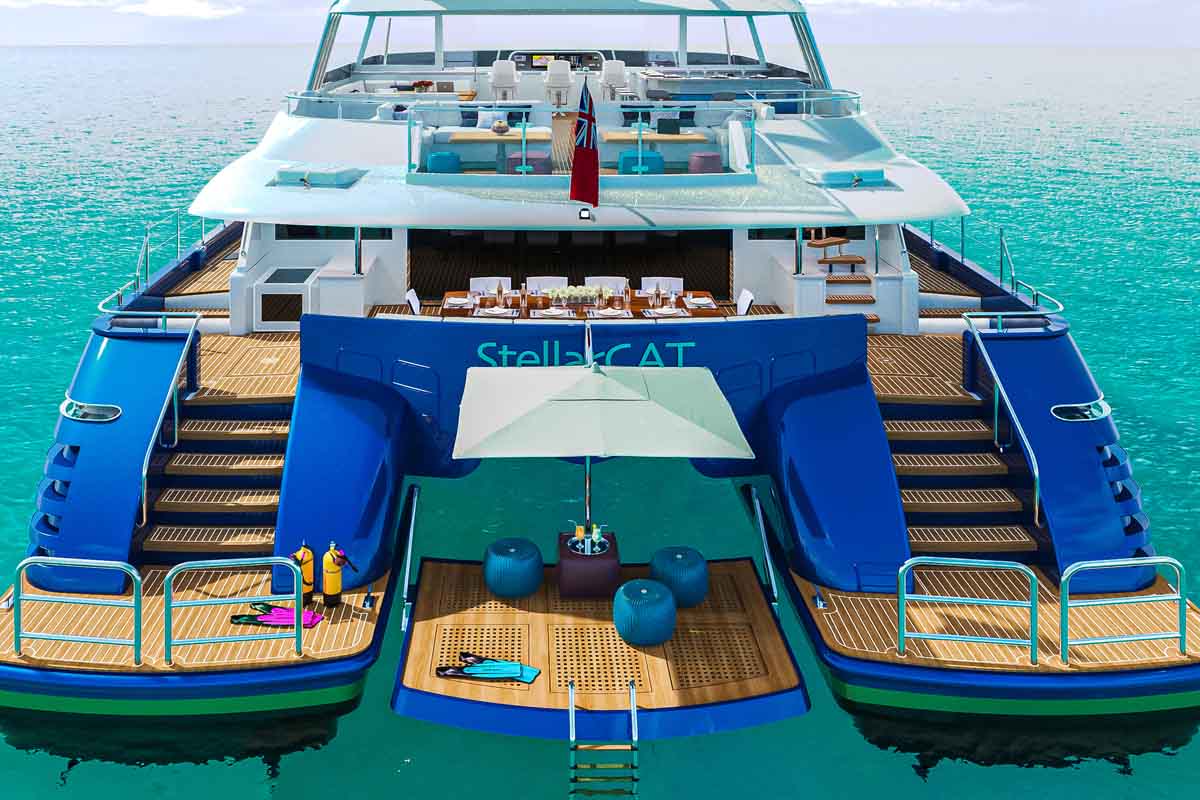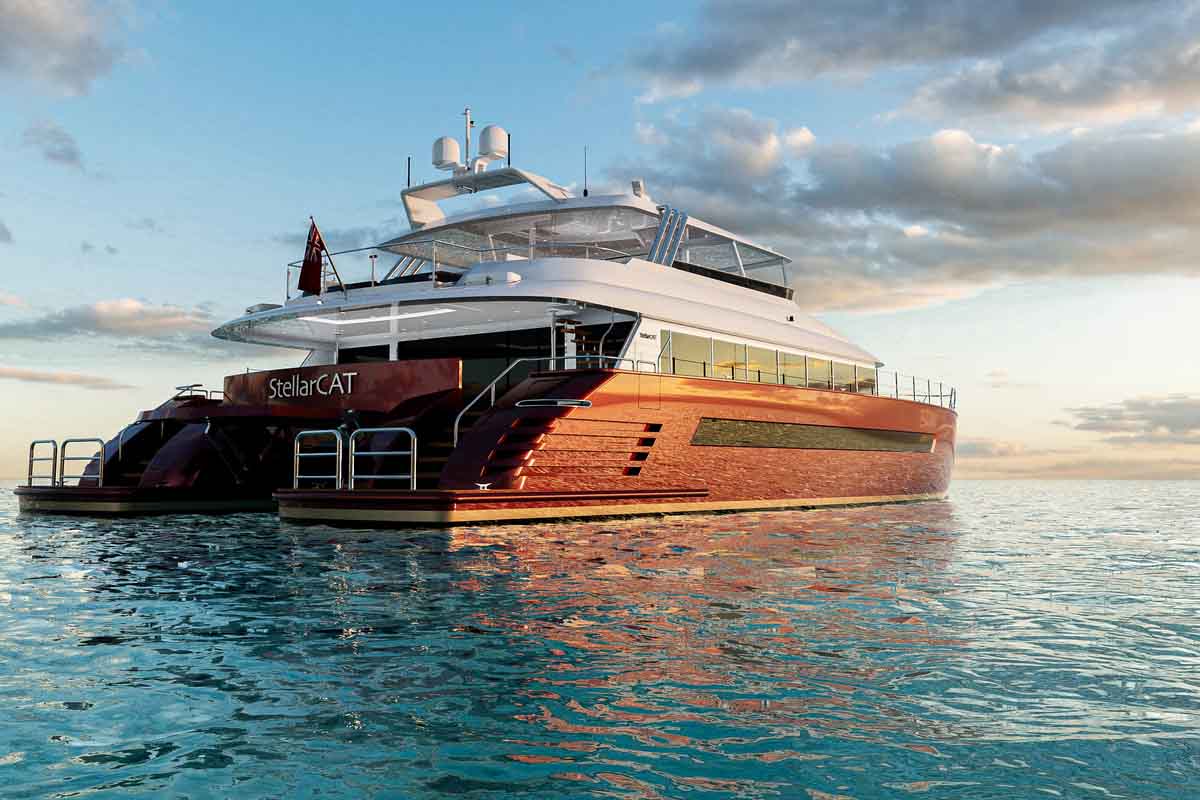 Engineered for extended periods at sea, with dependable mechanical equipment, a large fuel capacity, maximum storage, and superyacht comfort. StellarPM promises stability and efficiency, making it ideal for global travelers. She has five staterooms, including a full-beam main deck master suite with a fold-out balcony. Her remaining guest quarters are on the lower deck. She also has three crew staterooms to ensure that guests have a pleasant cruise.
The StellarEXP series will be powered by twin Caterpillar engines in terms of performance. The full aluminum version of each model will have a top speed of 22 knots and a range of 2400 nautical miles.
Sunreef 80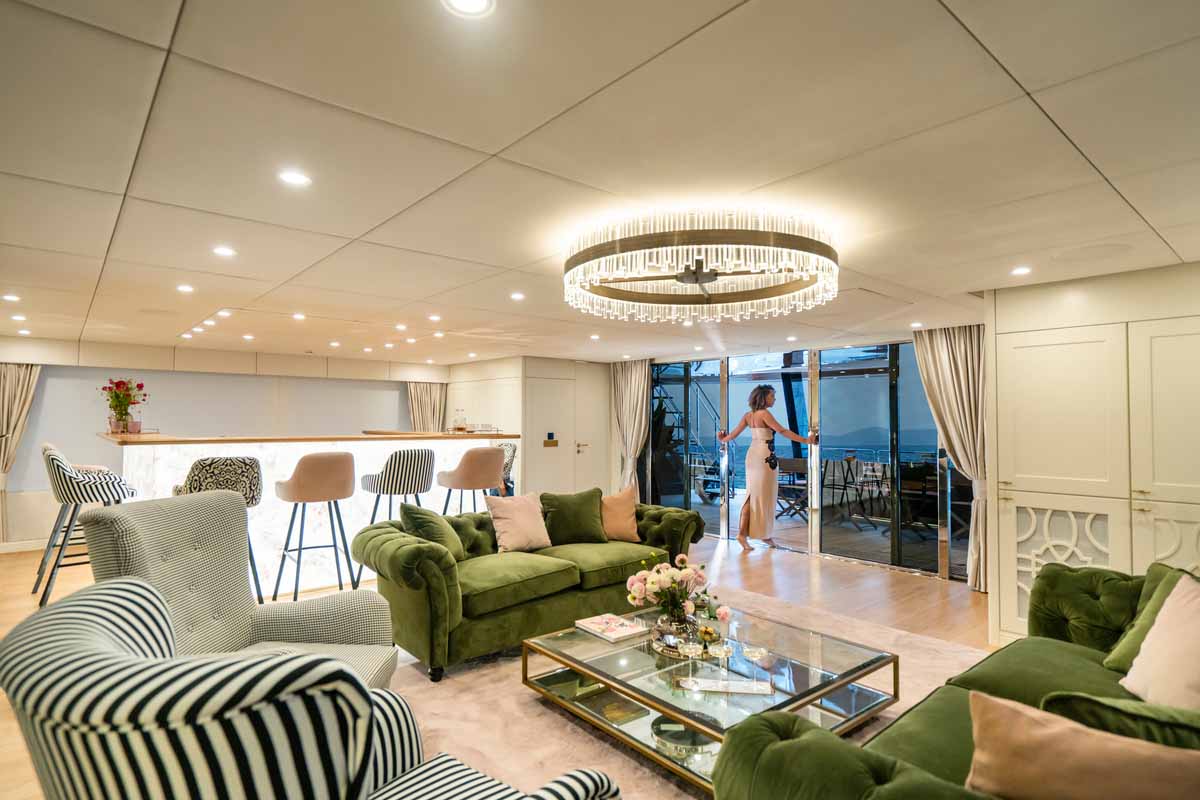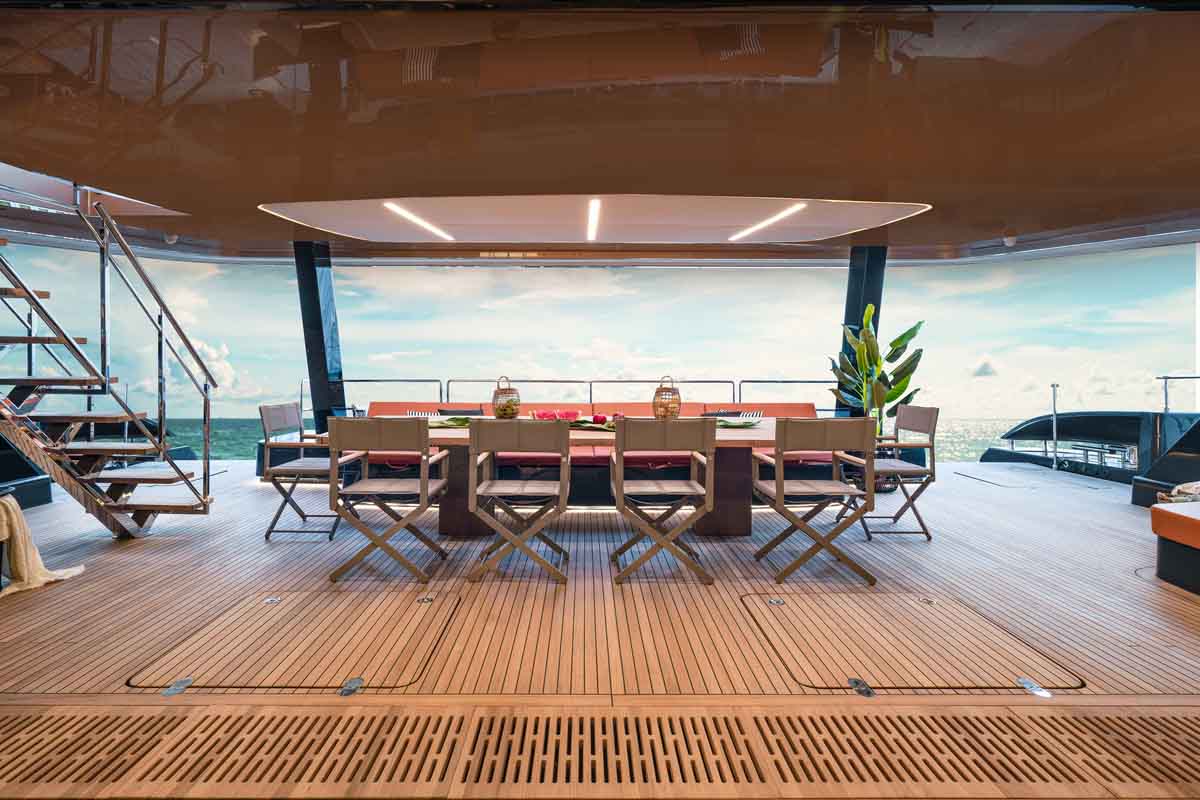 Sunreef has quickly captured the attention of enthusiasts and the industry with its modern design, luxurious interiors, and desire to provide a relaxing cruising experience to its clients. Their Sunreef 80 exemplifies their sailing philosophy. The impressive hulls and a carefully designed superstructure connected to the main deck allowed the designers to create a spacious interior. The interior of this model is its most notable feature. It has 340 square meters of living space divided into five cabins for a total of 11 people.
The bow terrace is spacious, and the aft platform can be converted into a beach club. Furthermore, the flybridge is large and so appealing that you'll have a hard time leaving: as if a fantastic view, an alfresco bar, and a galley weren't enough, there's also the option of installing a jacuzzi and hammock weren't enough. The Sunreef 80 can be customized in a variety of ways, but the master cabin always has a private pull-out terrace.
Lagoon Seventy 7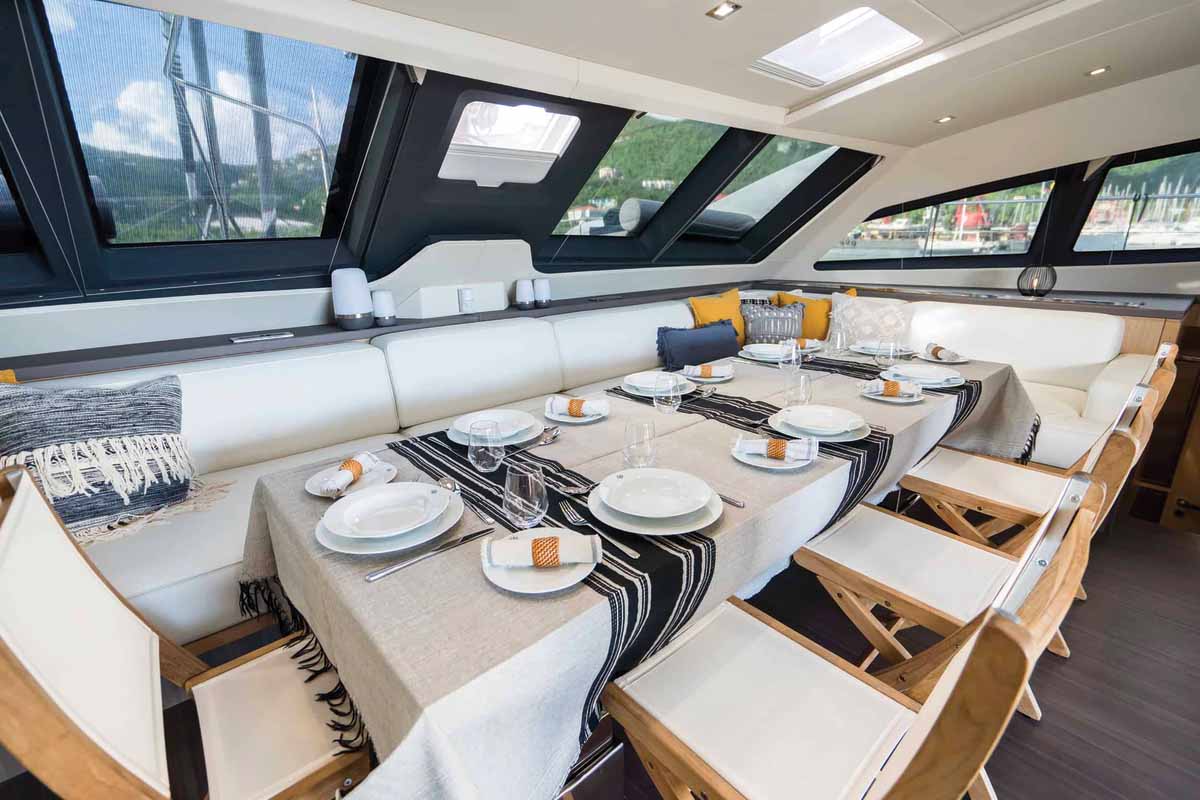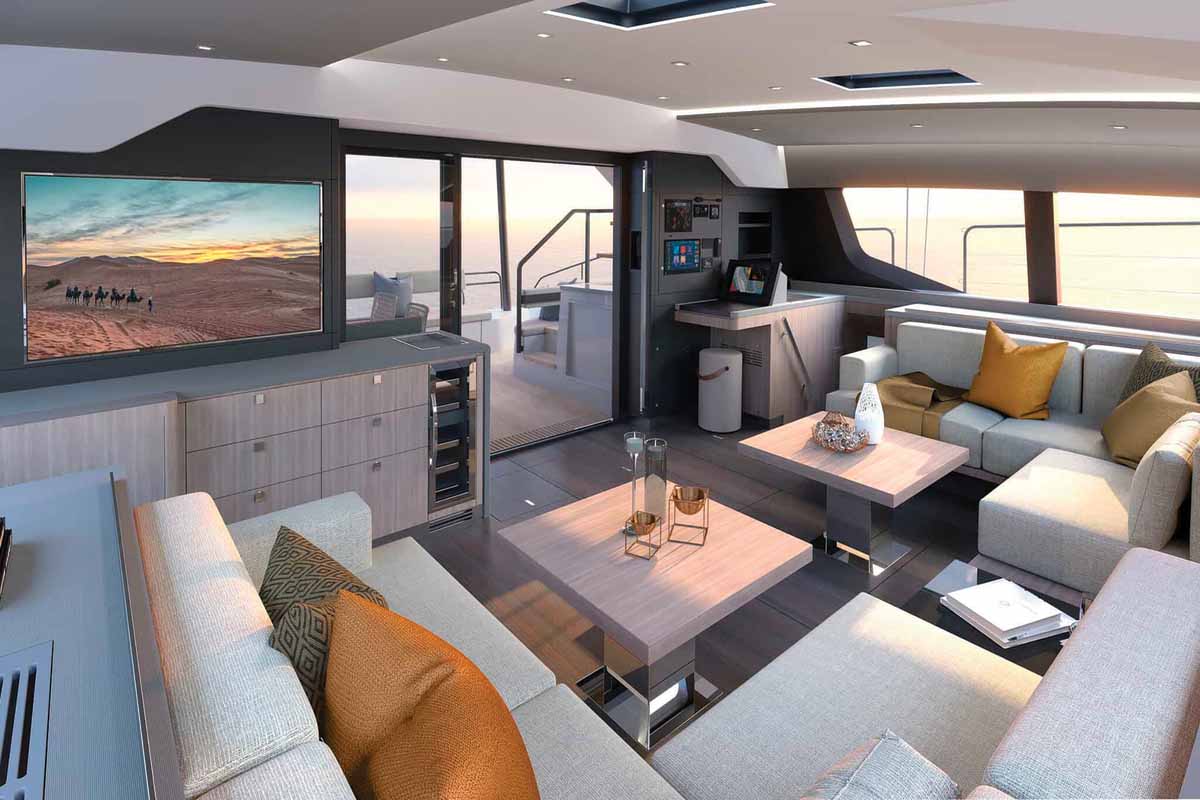 Lagoon has made it to the top of the market with its largest and most luxurious model, the Seventy 7. It also offers a level of comfort that we can confidently call the pinnacle of the SuperCat yachting experience. She could have been significantly less graceful in her shape with her impressive 23 meters of length, and considering her interior volume, it's a miracle she's this elegant and harmonious.
The massive salon is divided into several zones, including a lounge and a dining room, as well as a corner for the skipper, all centered on the central mast. The bow sundeck and crew cabins are larger than most other models in the segment, and the master suite is absolutely stunning, fully independent, and equipped with a glass frame that descends via hydraulics to become a spectacular private terrace.
With a maximum power of 2 x 230 hp and a fuel tank capacity of 2800 liters, this cat can sail even when there is no wind, but it still has a 205-square-meter mainsail. Her two generators, totaling 46 kW, provide power to all systems. The fly is accessible via winding stairs and large enough to accommodate amenities such as a jacuzzi or a sunbed. We took Sixty 5 on a two-day trip around the island of Olta, and she had us completely sold on her luxury.
Fountaine Pajot Alegria 67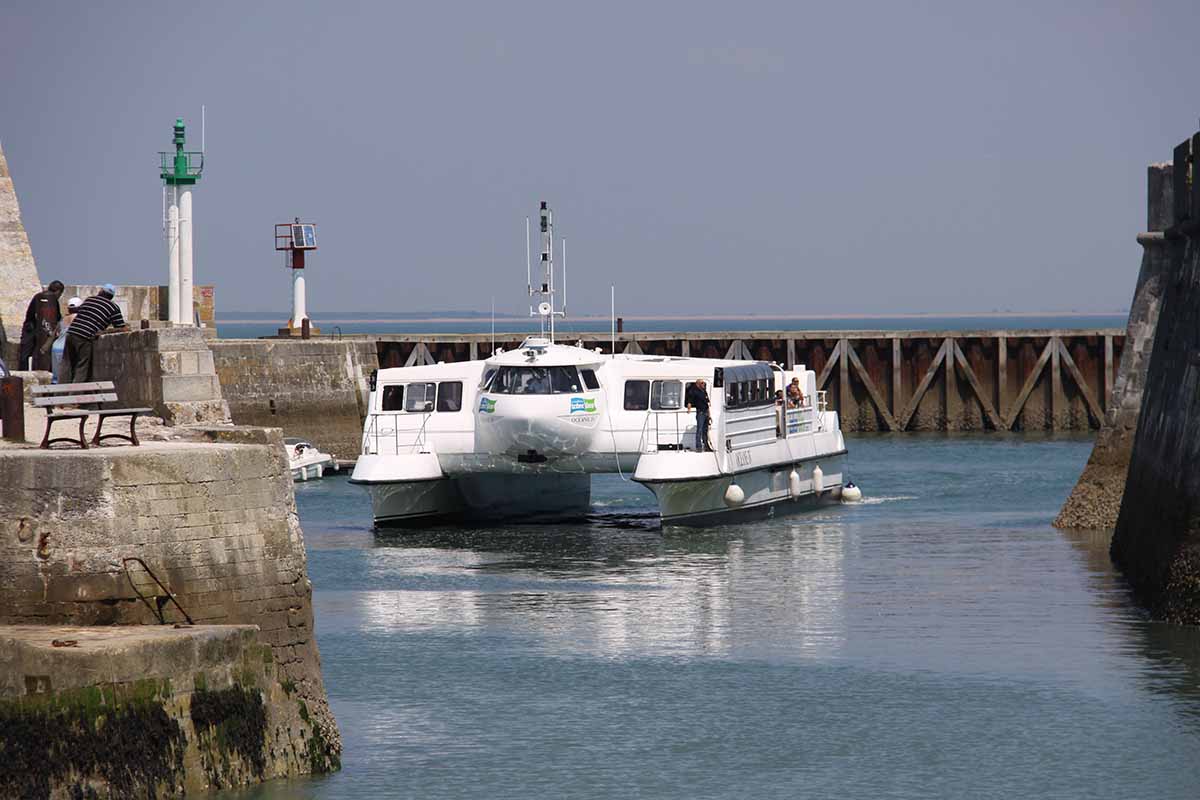 Fountaine Pajot will soon celebrate 50 years of producing top catamarans, with the Alegria 67 being their current largest model. The modern and rounded bow, voluminous stern and fly, and large glazed surfaces reveal that the French paid special attention to charm, as they always do. FP 67, contrary to popular belief, is a successful attempt to redefine life on 20-meter-long multi-hull boats.
There are multiple choices, but one that is particularly popular with a galley in the left hull and four en suite cabins. Owners can choose between the six-cabin charter version and the master version, which includes a large master cabin, two guest cabins, and a cabin for a small crew. The designers made an effort in the interior, particularly in the salon, to make everything look more luxurious than usual, employing a variety of high-quality materials and fabrics.