By Andreas Gran
In a time where the constant march of progress is unstoppable, where everyone is fighting for attention, businesses find it harder to stand out from the crowd. Investors and prospects now hear promising pitches and proposals all the time, and simply treating them to a nice dinner or an evening in box seats at a sporting event no longer guarantees lasting remembrance.
Corporate events — an opportunity to showcase your business at its finest, to make new connections, and to nurture existing relationships — are now facing a significant transformation. Venues that once were considered exclusive and unique have become the expected norm, necessitating a change in approach.
So, how do you capture attention and create meaningful business interactions when something that used to be exclusive is no longer enough?
Enter Exclusive Yachts™ — an innovative yachting membership club that strives to make luxury experiences at sea more accessible, at a fraction of the cost of ownership and without the hassles of ad-hoc chartering. The Exclusive Yachts membership model offers an alternative way to experience all the wonders of the yachting world, without the associated overheads and logistical headaches.
Launched in 2022, the Exclusive Yachts™ "club" concept initially appealed to private individuals and families looking for leisure yachting adventures. But interest soon took off in the corporate realm, with several business entities seeing an opportunity for a novel approach to putting their brands on show.
With an Exclusive Yachts™ corporate membership, companies can foster meaningful interactions that leave a lasting impression. As a business tool, corporate events held aboard a luxury yacht allow brands to impress key clients or prospects, better engage investors, and even reward top performers in mesmerizing settings.
Meaningful Interactions – Unforgettable Surroundings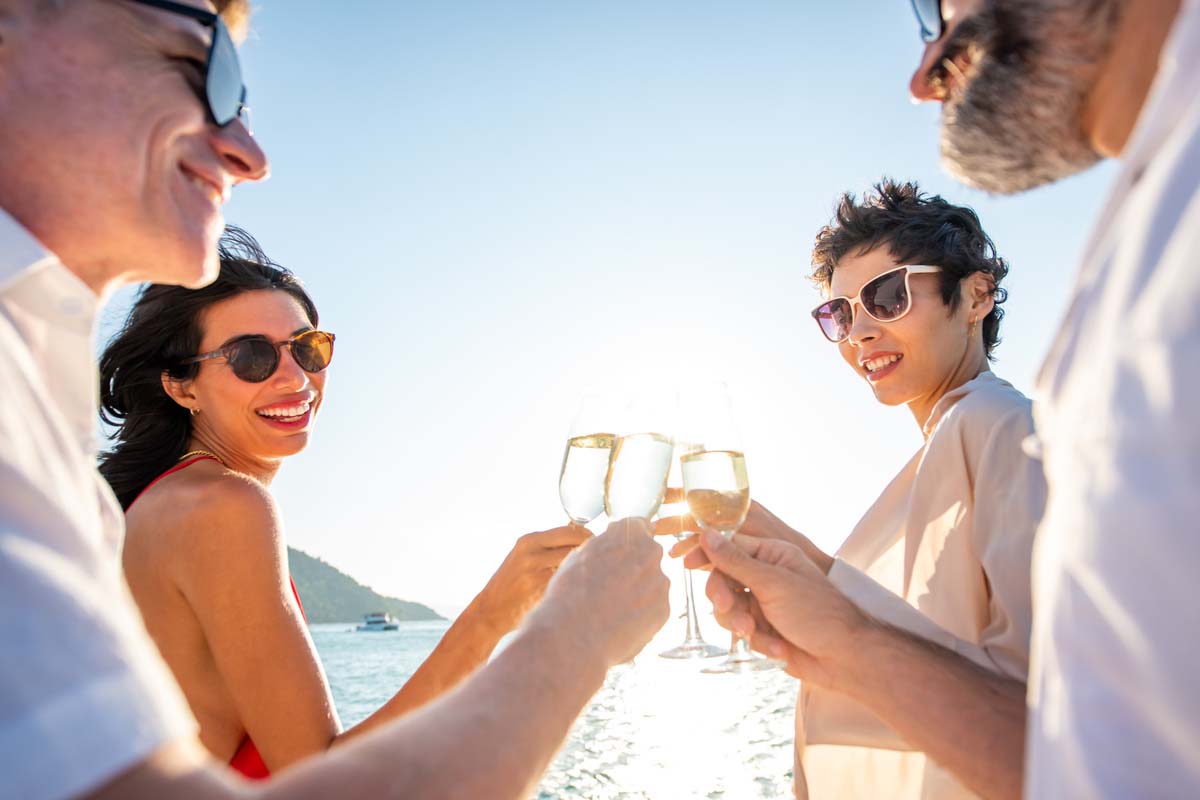 Until now, the choice of venues for corporate entertainment has been limited and rigid. The recurring settings leave the attendees with the same feeling every time — like it was just another corporate evening where the entertainment took center stage, overshadowing the personal interactions.
Exclusive experiences, such as box seats at an NBA game, VIP access at a PGA tournament, and the thrill of fast racing cars — what was once a hallmark of exclusive venues — have now become the norm for what corporate events look like and feel standardized rather than personalized. And as we all know, what doesn't feel personal is often forgotten.
Imagine sailing away from the sea of sameness, to leave the crowded box seats and noisy racetracks where interactions take a back seat, behind, and instead let the tranquility of the sea become your sanctuary as you host meaningful corporate gatherings. With an Exclusive Yachts™ corporate membership, you and your company can make this vision a reality. Cut through the generic noise and embrace a new way to showcase your brand, surrounded by breathtaking views that will leave an everlasting mark on your invitees' minds.
The concierge team at Exclusive Yachts will work with the utmost flexibility to customize your events according to your liking. It's simple — inform your personal Exclusive Yachts Concierge about your trip dates, choose from a variety of vessels, onboard activities, destinations, and culinary delights they present, and relax knowing that your desires are their top priority.
Join the club and discover how Exclusive Yachts corporate memberships come with a personal touch in every step of the customer journey. Let the sea become an integral part of your corporate event environment — providing a unique experience for everyone involved.
Never Run Out of Spaces, or Places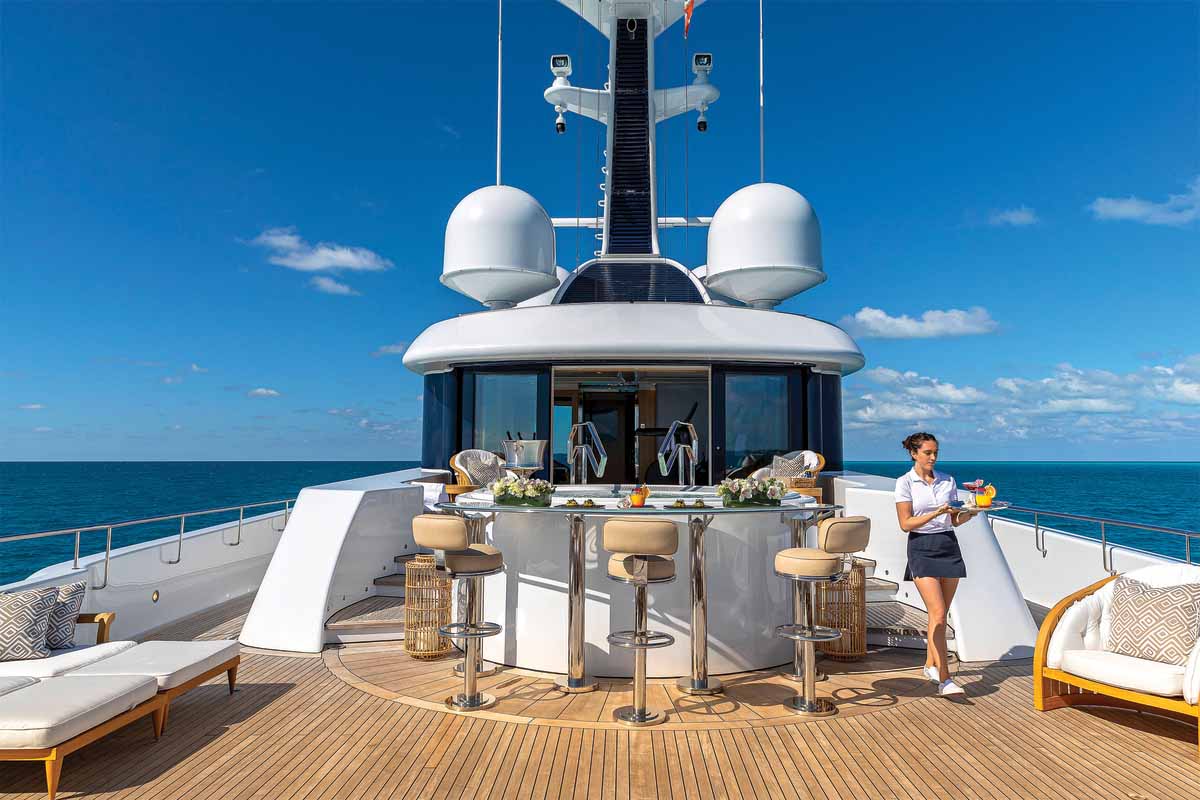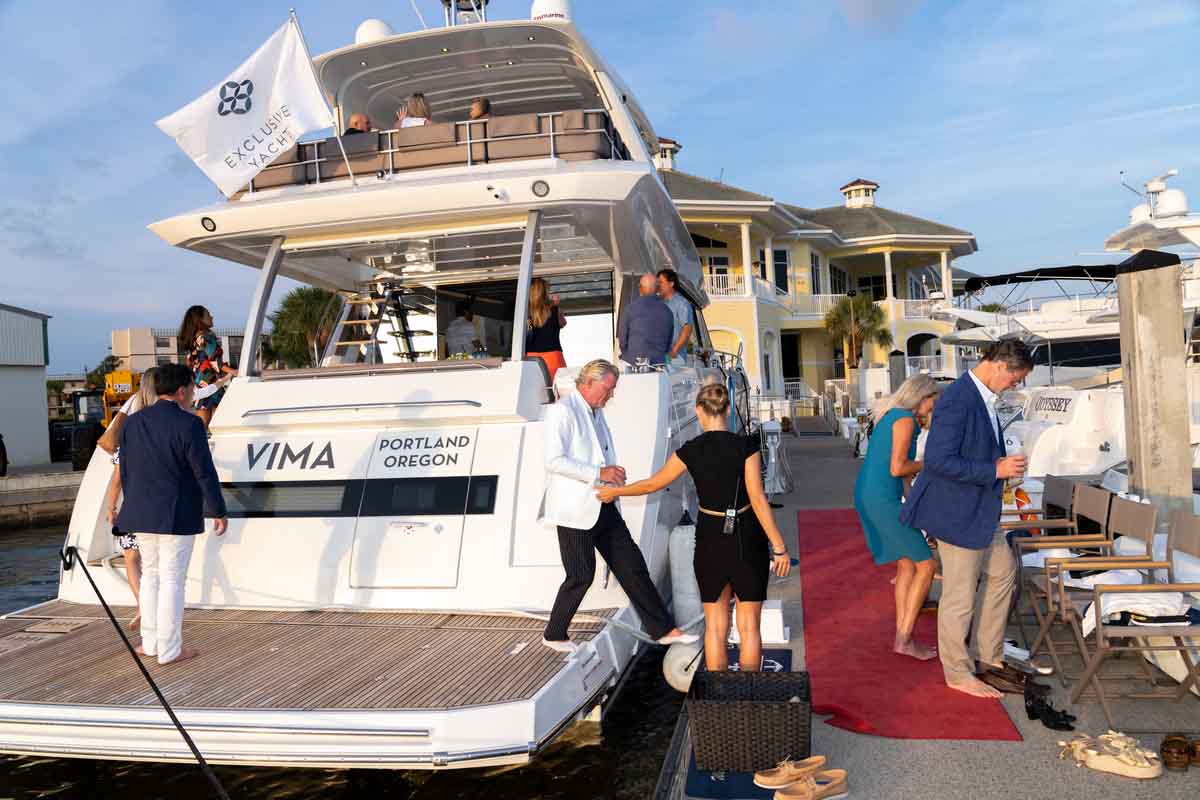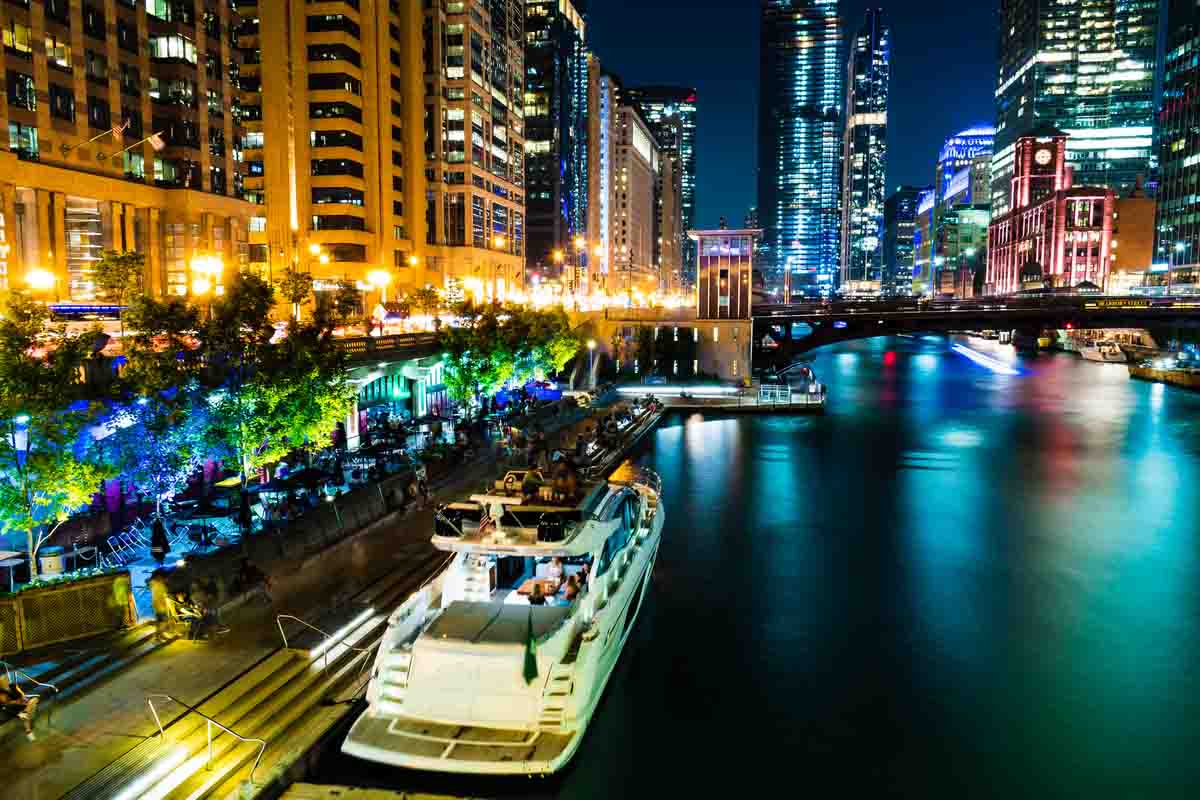 The cornerstone of Exclusive Yachts™ is the capability to tailor every experience to meet the unique desires of every client and provide them with the sensation of owning not only one yacht — but a fleet of luxury vessels. Extending membership opportunities to companies is now providing an opportunity for businesses to exchange skin-deep conversations in repetitive settings for truly meaningful interactions in a wide selection of venues.
When stepping into the Exclusive Yachts inner circle, which is limited to just 50 new membership spots annually, members can expect that their preferences, stories, and treasured moments are remembered every time they come back. This focus on quality rather than quantity is an example of their dedication to each member's desires being met at every stage of the customer experience.
With a plethora of options available in terms of destinations, vessel sizes, and activities, rest assured there's something to accommodate everything from the most intimate board meeting to celebrating a successful sales year. Whether you're sending your top sales rep on a serene escape to a tropical paradise or seeking an adventurous journey for your next corporate retreat, Exclusive Yachts' innovative club model offers endless opportunities for businesses to create everlasting memories and meaningful relationships.
Set Sail Towards More Closed Sales – Here's How It Works
Simplicity is the name of the game when you become a member of Exclusive Yachts™, where a one-time joining fee opens the door to a lifetime of benefits. Once that is done, navigating your way to breathtaking at-sea trips is as simple as one, two, three…
Here's how it works:
A one-time joining fee opens the door to a lifetime of benefits.
Choose the corporate membership level that fits your budget and planned time at sea.
Redeem your YachtPoints™️ for days on the water! Choose your date, destination, and vessel class — let your EY Concierge do the rest.
YachtPoints™ cover every expense of the experience except for provisions, so you avoid associated overhead costs such as crew tips, dockage, taxes, and even fuel — a solution with full transparency that reflects the brand's tagline: Yachting. Smarter.
Exclusive Yachts' YachtPoints system is unlike any other in the yachting industry, but finds its similarities to how private jet cards work — a point system which in this case provides the pleasure of choosing from a selection of vessels, at a predictable and fixed price. Find the perfect corporate membership level that caters to your specific needs below:
Presidente: With 1500 points, this option is ideal for those who plan to spend up to 15 evenings on a larger yacht, whether to entertain investors, prospects, valued clients, or partners.
Hemingway: Offering 2000 points, this level provides the opportunity to pamper your top-performing employees with a memorable experience on the sea for one or more days.
Churchill: With 2500 points, this package can accommodate even longer voyages for company retreats or staff rewards in even more exotic locales such as The Bahamas or the Mediterranean.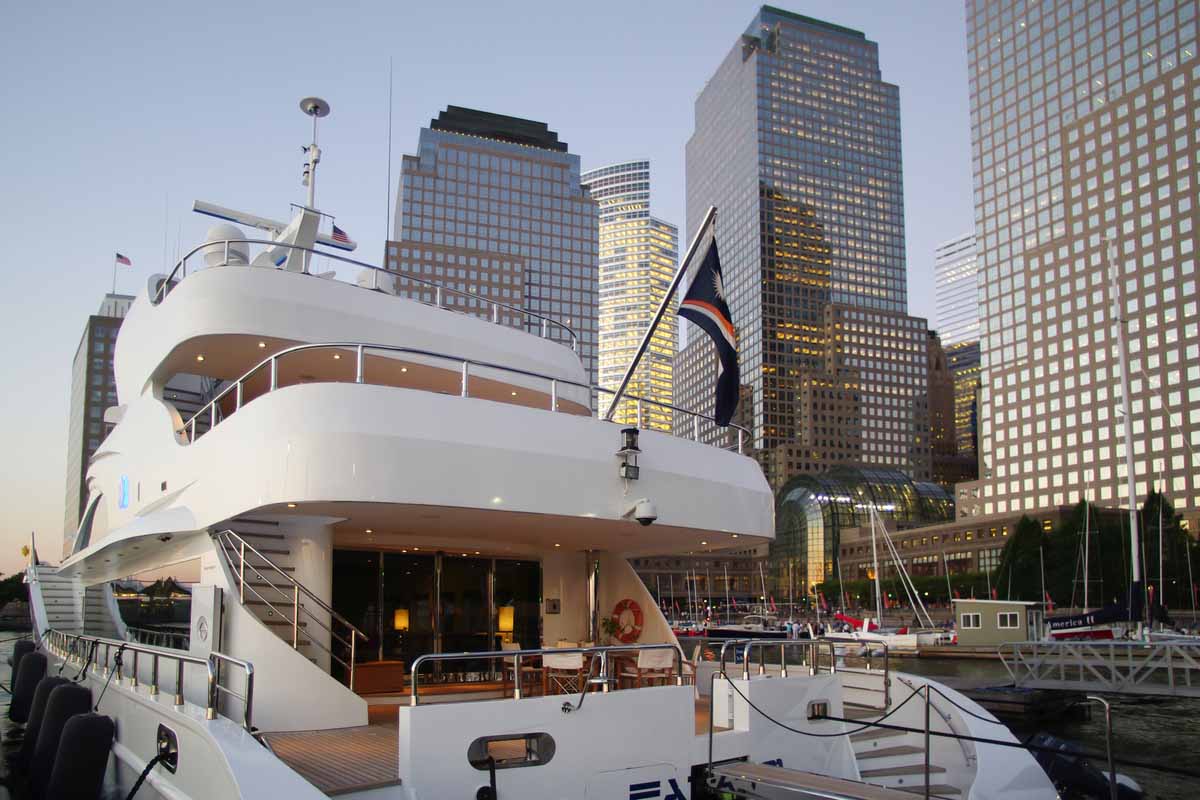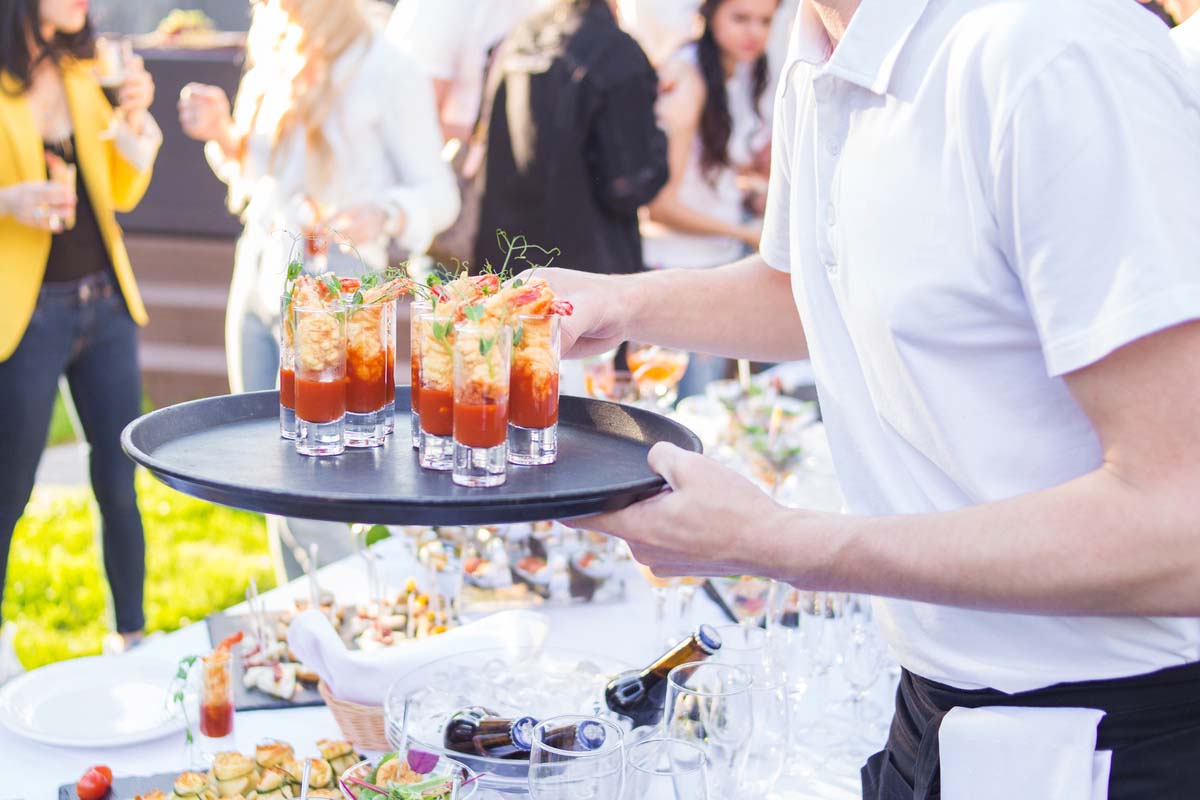 Revolutionize your corporate entertainment and engagement strategies by hosting events aboard one of Exclusive Yachts' luxury yachts — where business meets pleasure in the most extraordinary way.
For more information about Exclusive Yachts™ corporate memberships and to discover the best option for your business, contact Exclusive Yachts at [email protected].