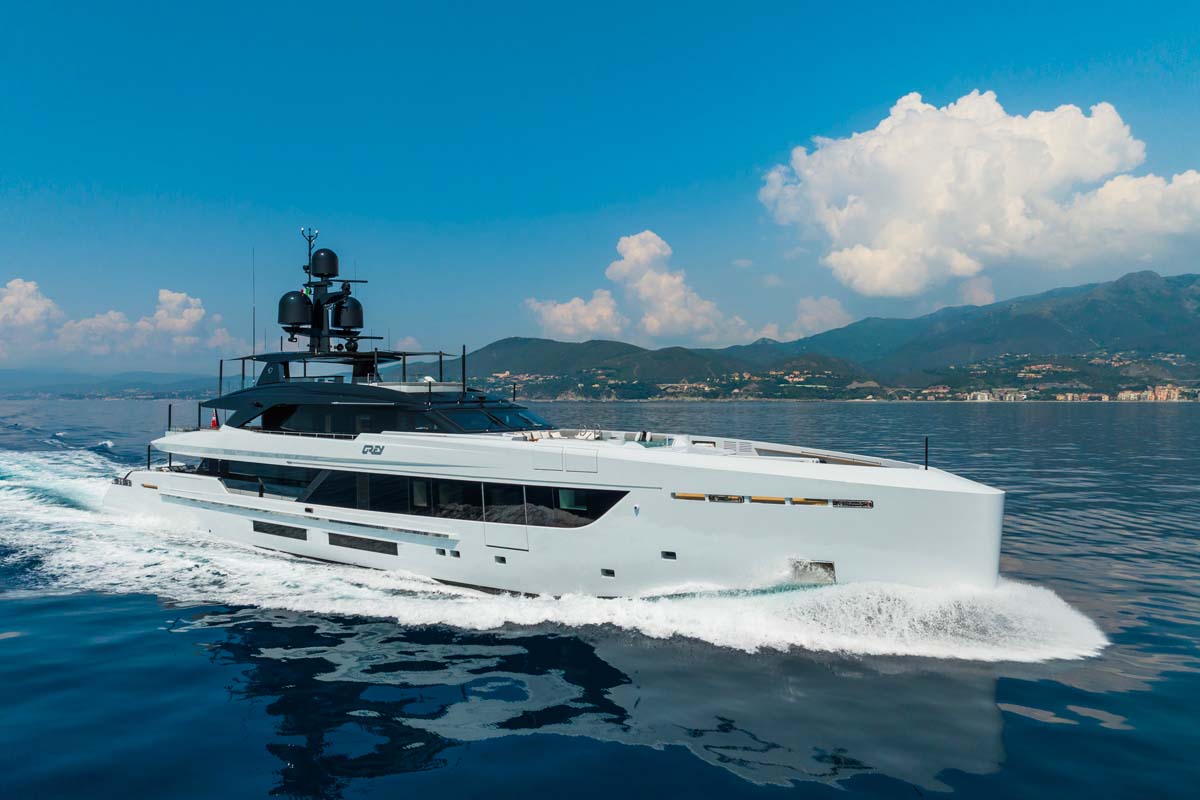 Following last month's Monaco Yacht Show, a new 50-meter yacht from Tankoa Yachts is under construction, to be delivered in June 2024. The S501 Grey is the "EVO" version, showcasing an evolution in design with some enhancements to the technical specifications, equipment, and amenities. This boat comes highly customized and meticulously built to the shipyard's highest standards, originating in Genova, Italy. The era of eco-friendly travel is among us.
The main and upper decks have fewer window mullions than its predecessor, resulting in larger glass panes. Additionally, the sundeck has been expanded by a generous 10 square meters compared to previous editions. Stepping onboard, you'll notice the expansive, large spaces. Additionally, the new open layout makes the new S501 feel larger than any other 50m yacht.
Exterior stylings are by Franceso Paszkowski with interior designs from Giorgio Cassetta. Meticulously feature-built from the ground up, this is the newest evolution in luxury yacht design.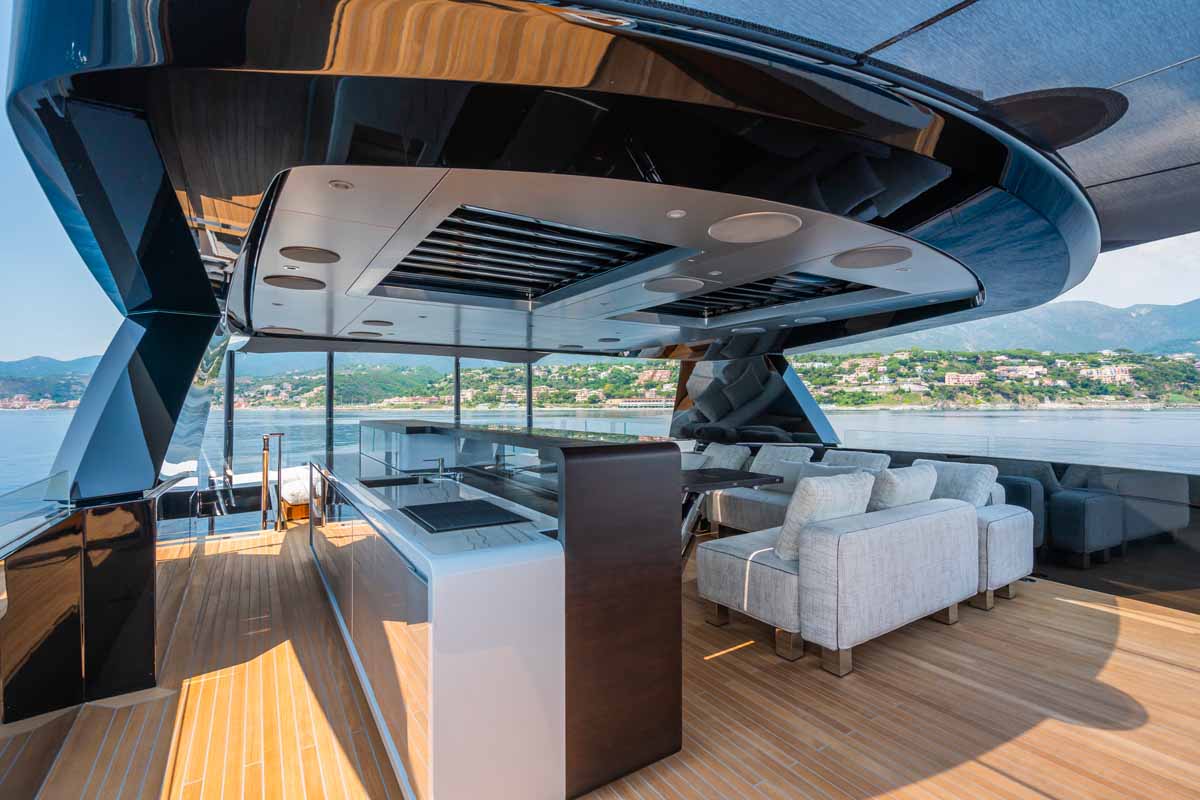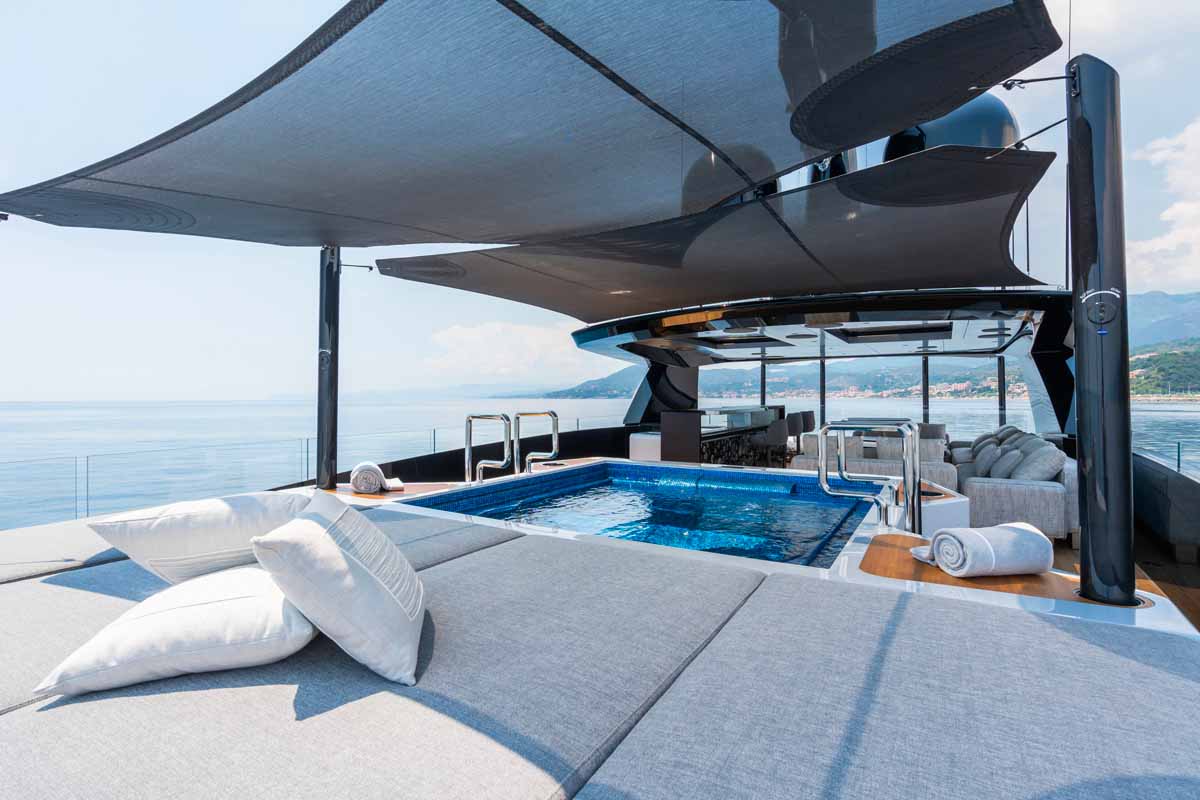 "The approach to the interior styling of GREY can be called eclectic," says designer Giorgio Cassetta. "The client's instructions were to deliver a result that would be luxurious and rich, a showcase of fine craftmanship and exclusive materials. Nonetheless, the yacht must provide a cozy, warm feeling and welcome its owners and guest for long, relaxed times on board."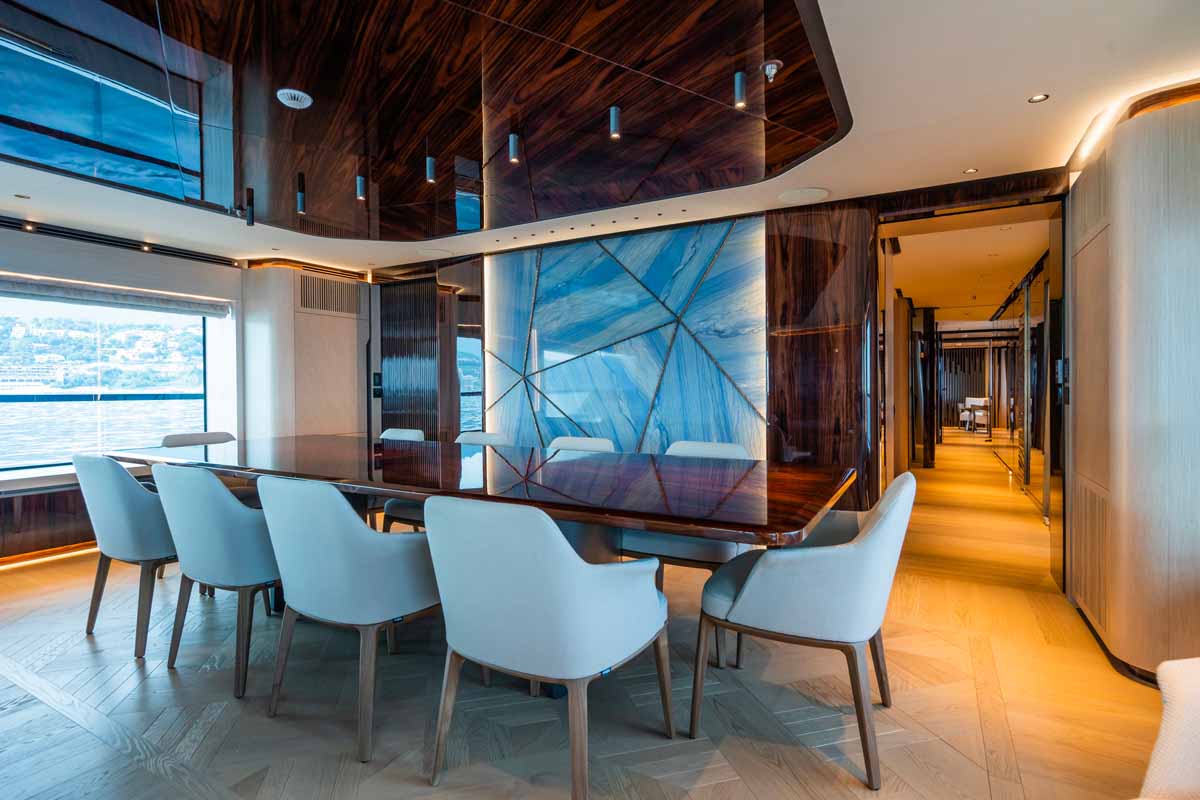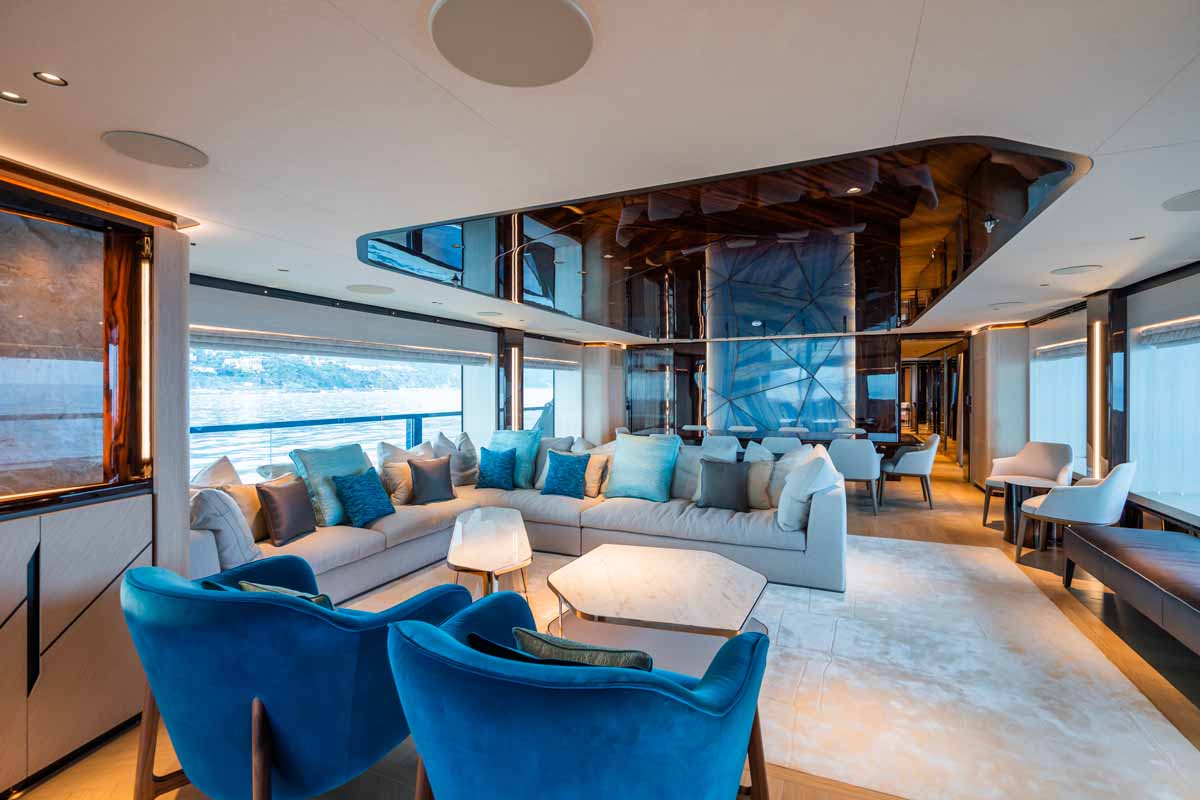 The S501 Grey boasts a 50m hull evenly spread across three decks. Innovating on the standard 3-deck layout, however, the main deck has an open-plan saloon. There's also a dining area with full-height windows. Ahead of that, there is a VIP suite and full-beam master stateroom with a walk-in wardrobe. The stateroom has two asymmetrical fold-down balconies on either side. The open aft deck on the bridge hosts al fresco dining.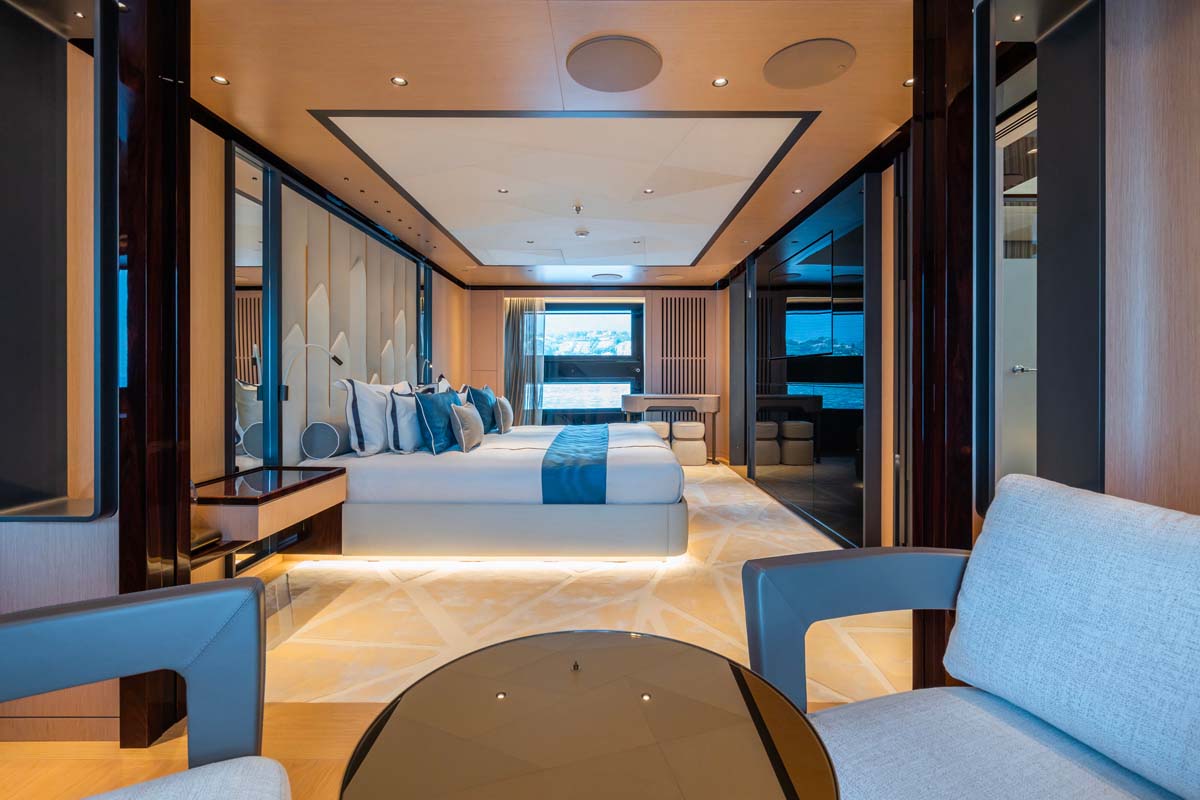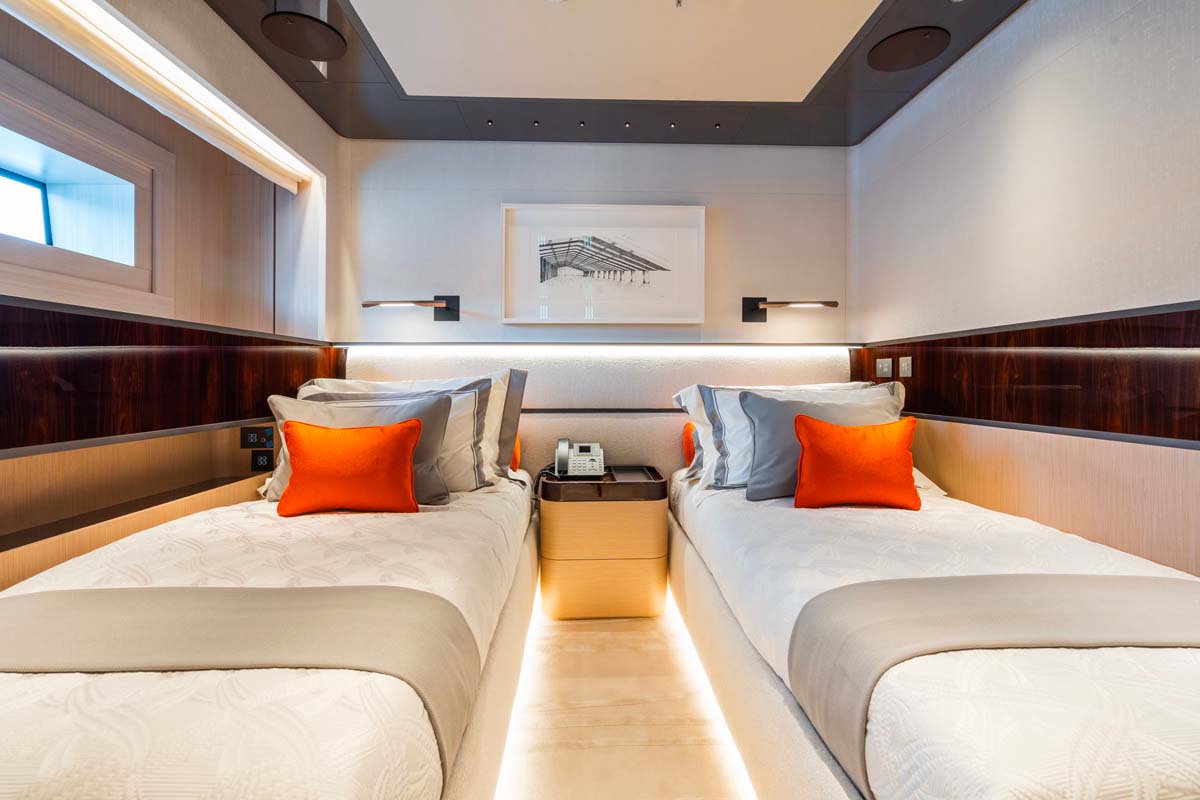 Six luxurious guest cabins, including two VIP cabins on the main deck. Rest assured, however, that space is no issue. Several of the non-VIP cabins have walk-in wardrobe options available. This vessel hosts up to nine sea farers, not including crew. The forward section of the lower deck is crew accessible. Even the captain will cruise in luxury, because the cockpit is a state-of-the-art look at the open sea, consisting of multiple monitors for weather reports, GPS, and more.
The fine craftsmanship displayed in each cabin's woven saddle leather and custom designed soles, with fabrics from Dedar, Armani and more. Acoustic leather wallpapers pair with an amazing sound system.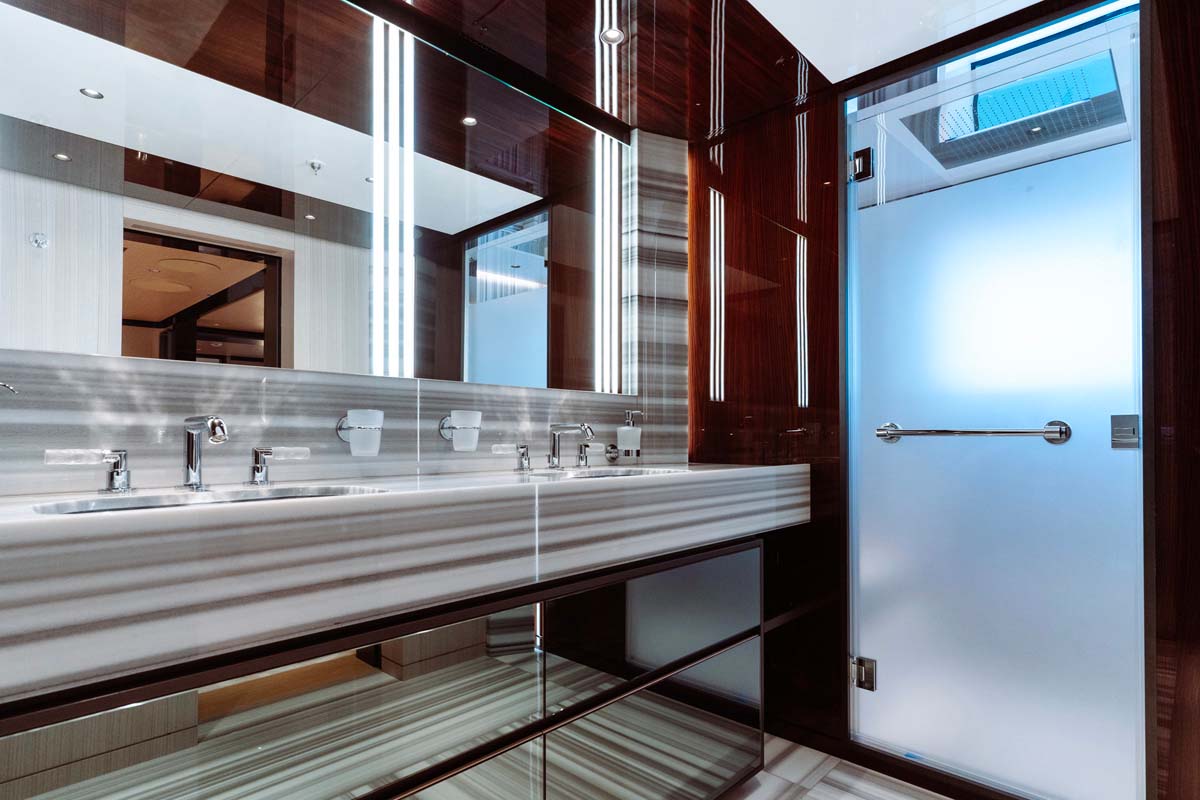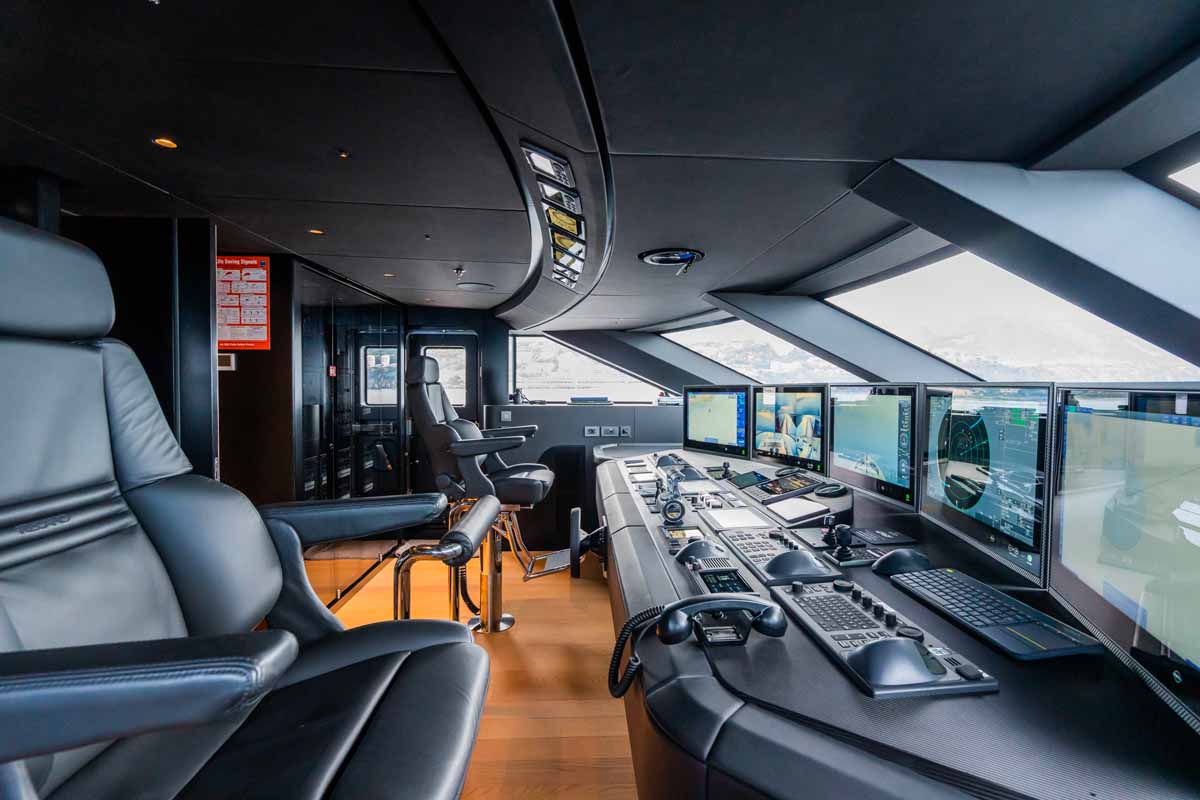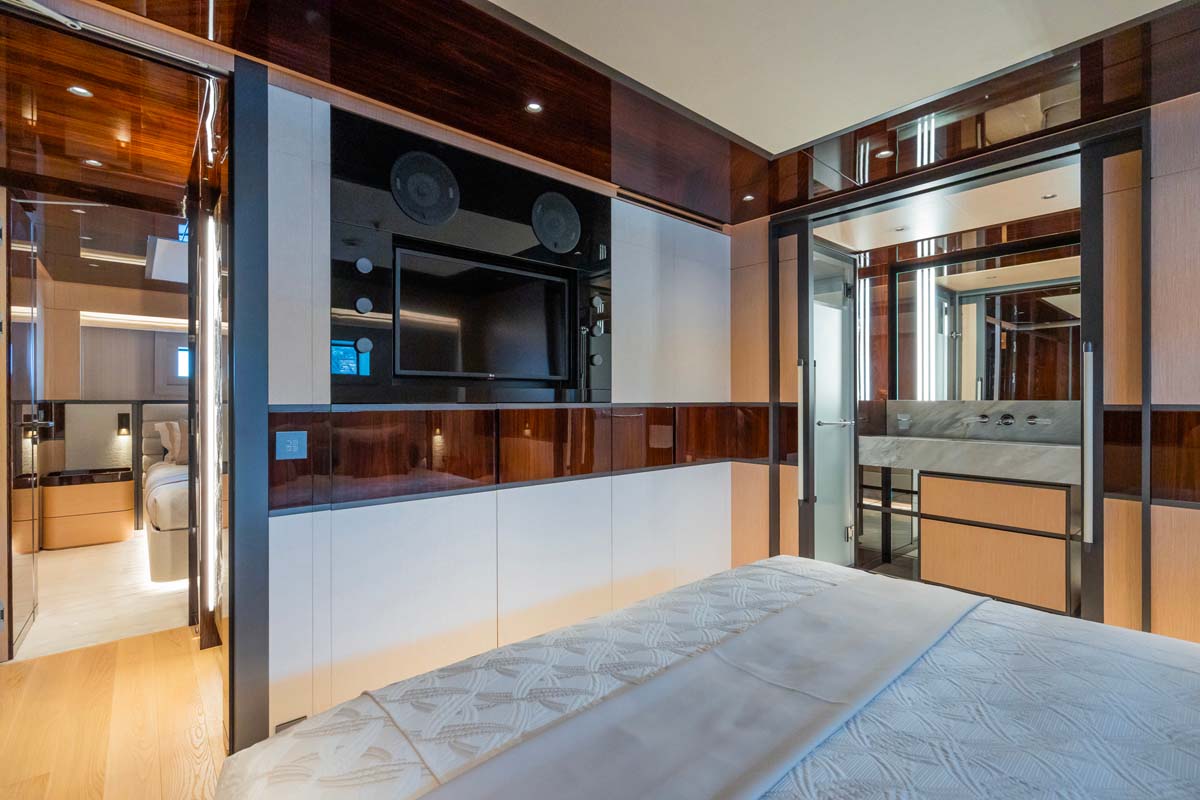 Outside the S501 Grey, an expanded outdoor home cinema is perfect for viewing parties across all three decks. Four directional speakers maximize your immersion into the 144-inch HD screen with true-to-form surround sound designed by Focal & Naim. "Our usual flexibility in satisfying customer requests is evident in the customizations made onboard GREY – such as the installation of a swimming pool in the bow, and the fantastic never seen before cinema/sound system." says Giuseppe Mazza, Tankoa sales manager.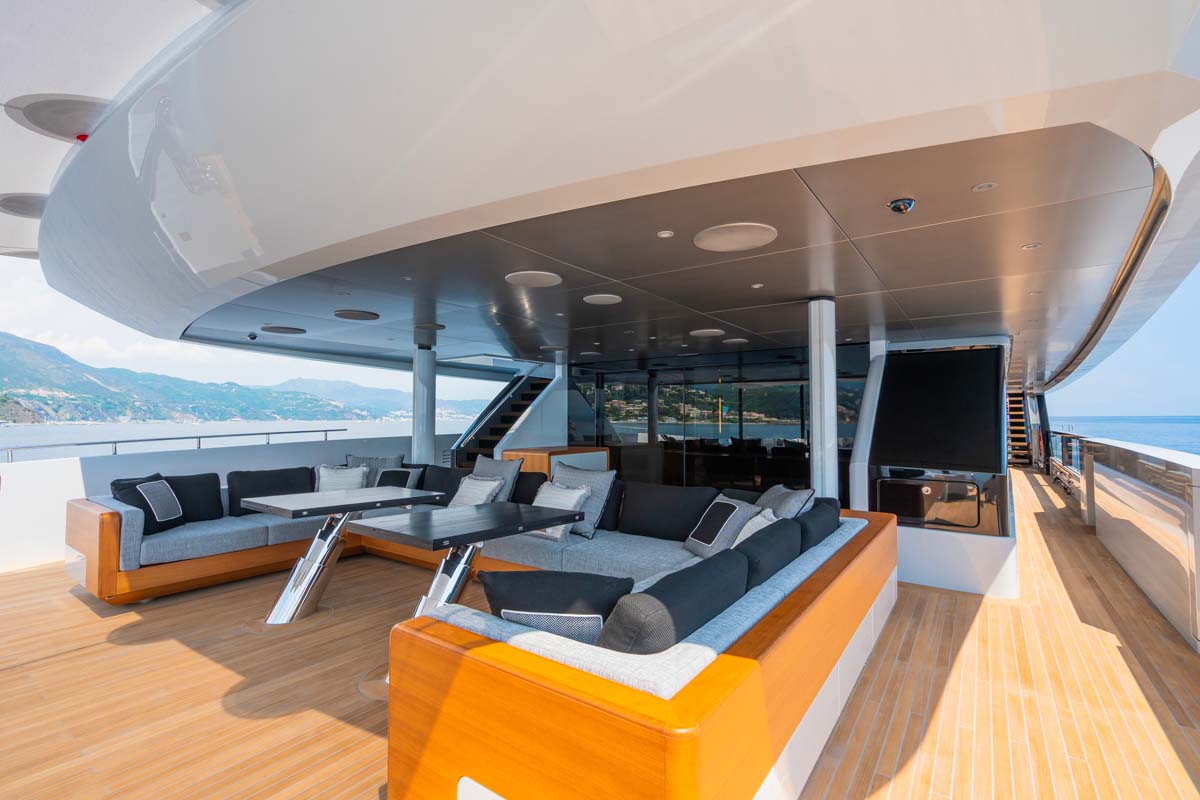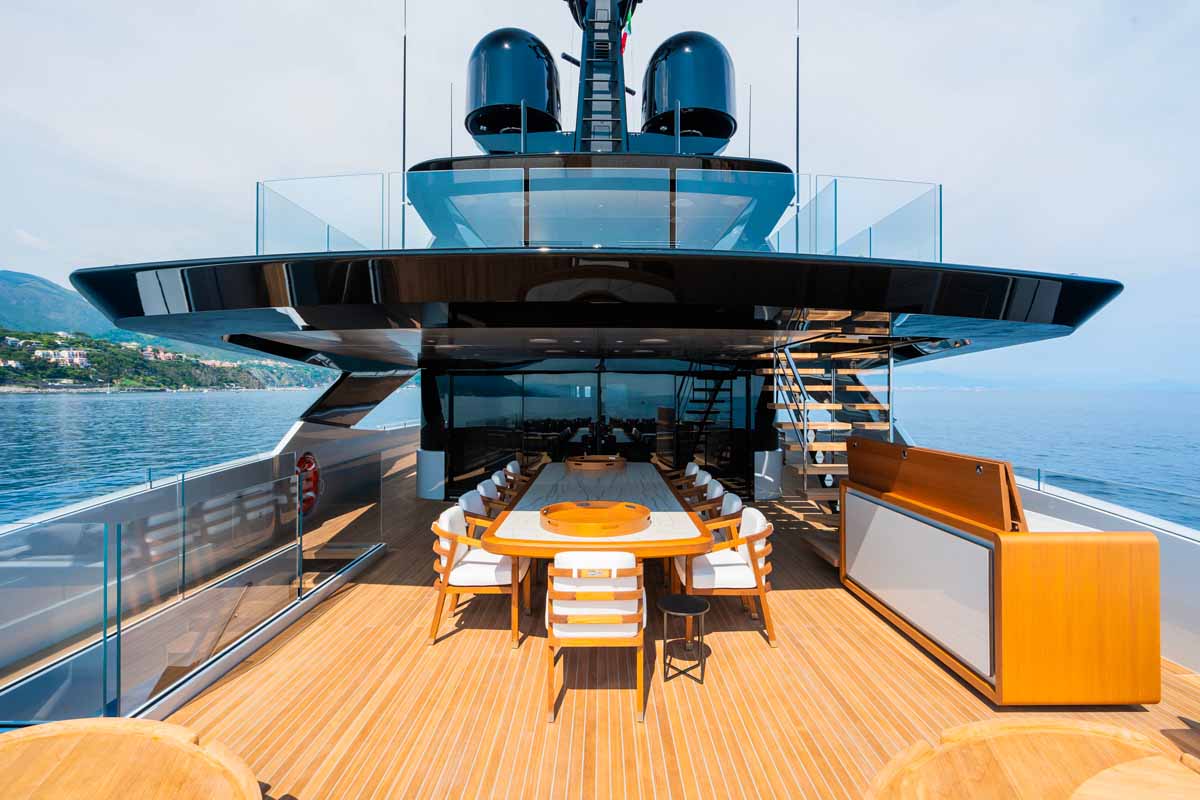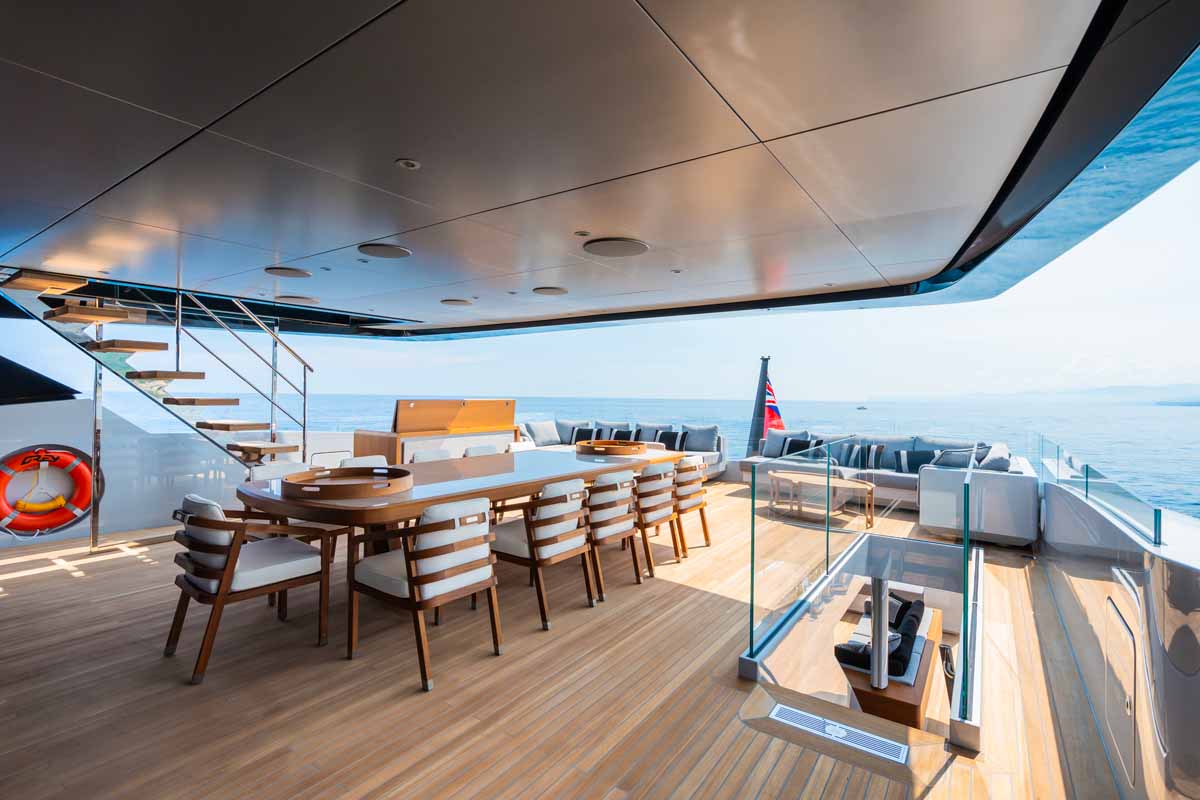 The generous sundeck is a perfect place to work on your tan, with sun loungers and a second large pool. Check for the luxuriously shaded area under the hardtop for open-air dining with pop-up tables and a combined kitchen-bar unit.  The materials used ar e painted aluminum and black stained teak with a backlit black agate slab- the largest ever installed in a yacht.
Inside the the engine room is a side-loading tender garage and an airy beach club with fold-down transom platform, gym gear, day head and hammam. Power comes from twin MAN main engines. Top speed of 17.5 knots with a cruising speed of 16 knots, with a cruising range of 4,000 nautical miles.
The timeless design is sleek and ingenious. The horizon is a luxury that the S501 gifts again and again. Glass bulwarks and fold-out balconies offer many uninterrupted views of water and landscape. The generous relaxation areas are wide open spaces that invite you to spread out, to roam, to share or relish your time on this Maritime Masterpiece. High-end custom light fixtures by Luce5 accentuate the interior color palettes.