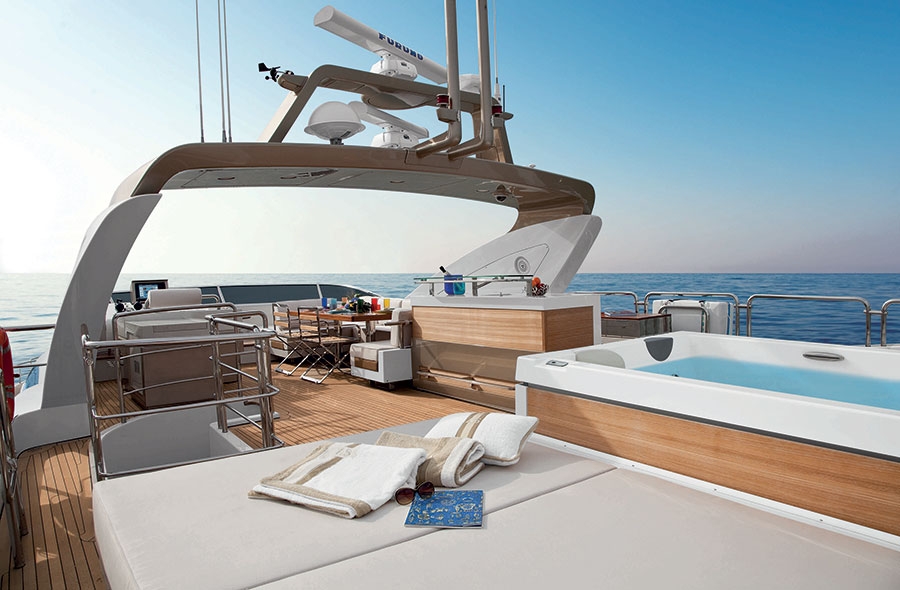 For 25 years, JETNET LLC has been the leading provider of market intelligence for the aviation industry, covering all activity for business aircraft, helicopters and commercial aircraft.
As the innovator of the independent research service and the first to offer computerized market analytics, it's only natural that the company is now planning to draw upon its extensive expertise to provide the same type of valuable information to professionals in a compatible industry – the luxury yacht market.
Through its newly-formed marine division, JETNET is getting ready to launch a market intelligence service called YachtSpot. The new service will build on the success of JETNET's aviation business model which includes Evolution Marketplace, the company's flagship web-based information service. Evolution Marketplace provides subscribers with a complete global database of information on business aircraft, helicopters and commercial aircraft.
After years of preparation, JETNET intends for YachtSpot to set a new industry standard for market intelligence in the yachting industry. The service will provide yacht brokers, yacht owners and yacht service providers with up-to-date information on vessels' ownership history and specifications as well as reports of yachts for sale and yachts that prospective owners are interested in purchasing. YachtSpot is not to be mistaken for a "listing service" – all information will be thoroughly researched and confirmed. At the foundation of JETNET's service is a staff of over 40 researchers, many of whom are multilingual, who maintain continuous contact with the market. The information is then presented in a fluid, workable database that will allow for numerous searches and comparisons.
By providing product and market information that is both verified and objective, YachtSpot is designed to level the playing field in the luxury yacht industry. It will also be an invaluable tool for aircraft brokers who want to expand into yacht sales as well as for other aviation professionals who want to research yacht owners as potential prospects. "We recognize the synergy between the two industries and the need for a product that brings the two together under one umbrella," says Diane Levine-Wilson, director of product development for JETNET.
jetnet's market intelligence products for aircraft and yachts complement each other, since the aviation and luxury marine industries share a common customer base. The addition of YachtSpot to the company's product portfolio will make jetnet the only firm to successfully integrate the mutual business interests of both yachting and private aviation professionals.
JETNET is planning to unveil Phase One of its new YachtSpot service at the Miami Yacht & Brokerage Show on February 13-17, 2014. The company is already working on future expansions of the service which will include yacht management tools as well as tools for yacht designers, port managers and yacht maintenance providers.
JETNET also offers a premium forecasting service for the business aviation industry called JETNET iQ, which stands for "Intelligence Quarterly." Available by yearly subscription, the service includes three components, a quarterly state of the market report, consulting services and summits with industry leaders. JETNET plans to introduce a comparable service for the yachting industry in the future.
"We've given businesses the tools they need to succeed in the aircraft industry for 25 years, and doing the same for the yachting market was a natural evolution," says Vincent Esposito, president of JETNET LLC. "Since so much of the two markets overlap and follow similar industry models, we saw a way to fill the void in yachting with this unparalleled intelligence service. I think brokers, dealers and service industry professionals will be stunned at the level of information they'll have access to. We look forward to giving them a set of indispensable business tools in YachtSpot."
For more information, contact JETNET's Director of New Business and Product Development, Diane Levine-Wilson, at 732.291.0795 or visit JetNet.com.