As I recently wrote in our Yacht Buyer's Guide, purchasing a yacht can be a huge headache. Regardless of your net worth, it's hard to have a clear conscience when you are enduring the depreciation, staffing and maintenance costs, and overall day-to-day burdens of owning something that most people only use 30-45 days a year. Thankfully, as with private jet travel, there are now smarter ways to yacht. Competitive new charter and shared ownership companies eliminate the hassle and provide you with a fantastic yachting experience at just a fraction of the cost. And one of the most attractive options we've seen yet is SeaNet.
With 14 years of experience in co-ownership, SeaNet has long been one the top providers in the segment. By partnering with elite yacht manufacturers (like Benetti, Absolute, and VanDutch), they are able to provide a turnkey yacht ownership experience that is truly unique. They give members instant access to a vast fleet of incredible yachts across the globe, each impeccably maintained and staffed. And because the yachts are used full-time, they are better kept, have a higher life expectancy, and hold a higher value than those that are neglected part of the year.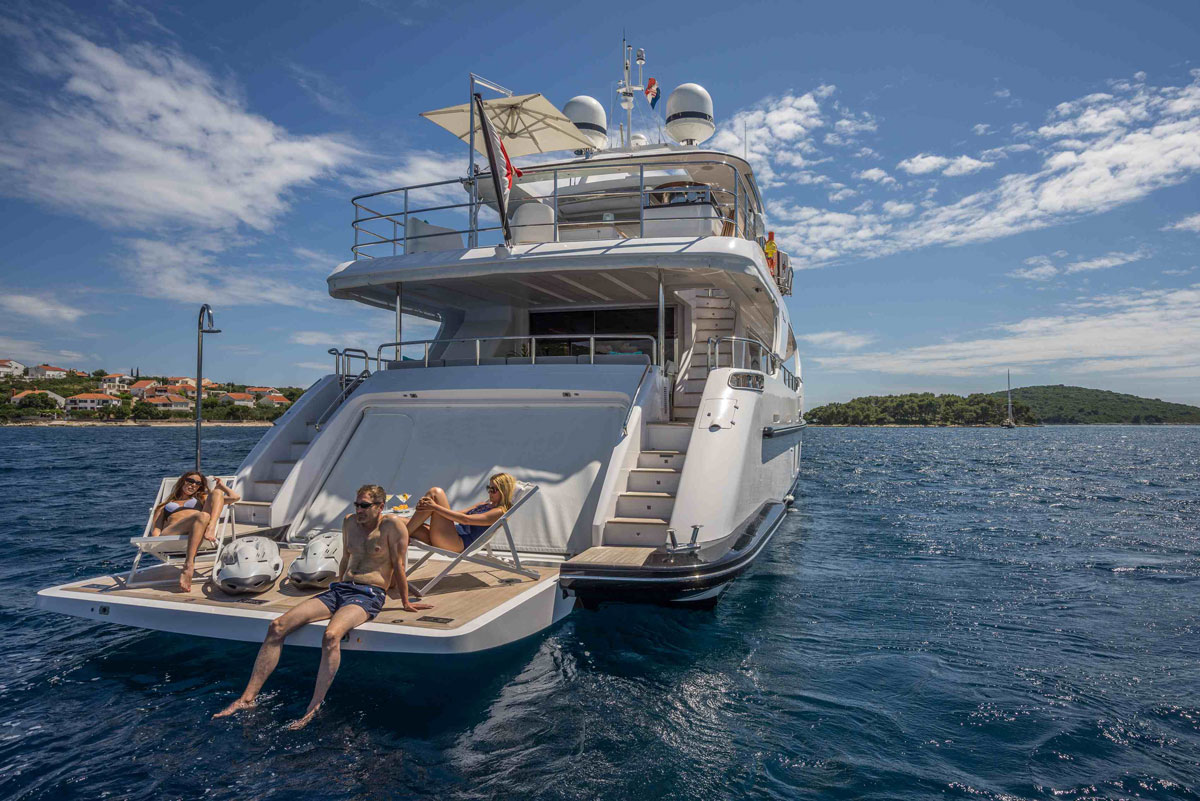 Unlike some of the other fractional yacht ownership companies in the sector, SeaNet actually delivers on the promise of "turnkey" yacht ownership. Here's how it works. First, you select the type of yacht you desire from their extensive fleet of varying sizes. Second, your yacht is completely personalized down to the most minute detail to ensure that it feels like a second home every time you are at sea. If you can dream it, they can usually do it. Their staff stocks your favorite meals and drinks and takes care of your clothes and personal belongings. Then, when you are ready to set sail, you just contact your personal concierge and bon voyage!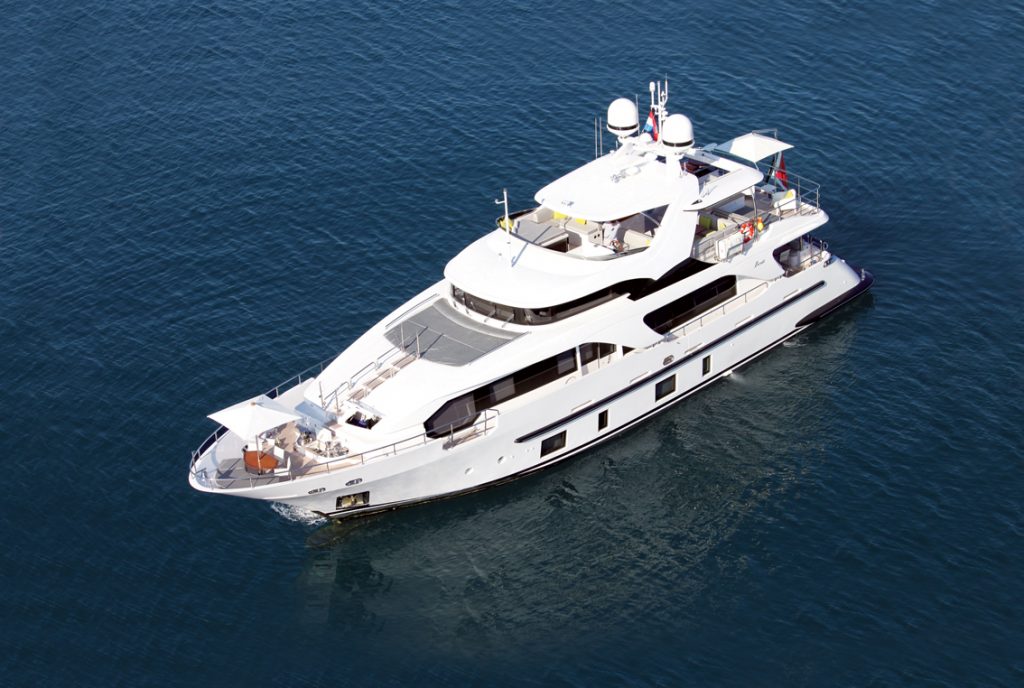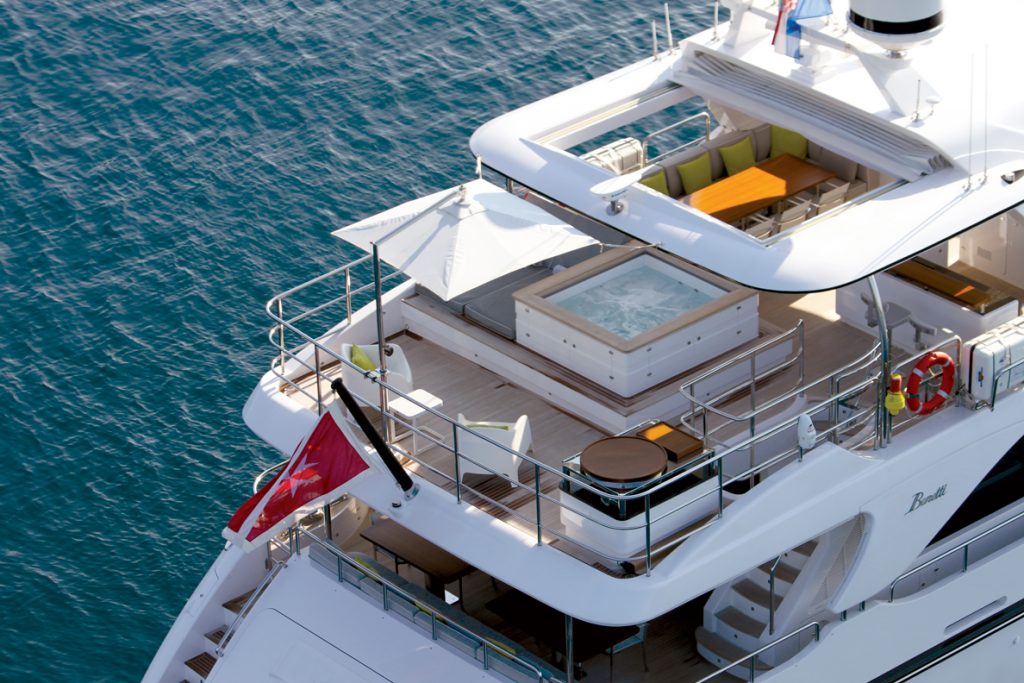 As anyone who has ever owned a yacht knows all too well, finding a good captain and crew is one of the most difficult and time-consuming parts of the process. This is one of the places where SeaNet excels. You are always guaranteed an excellent and experienced captain and crew who provide nothing but first-rate service across the board. "Our goal is to make everything as effortless and seamless as possible," SeaNet's Collin Jamieson tells Jetset, "we want you to feel as worry and hassle free as possible when you're at sea."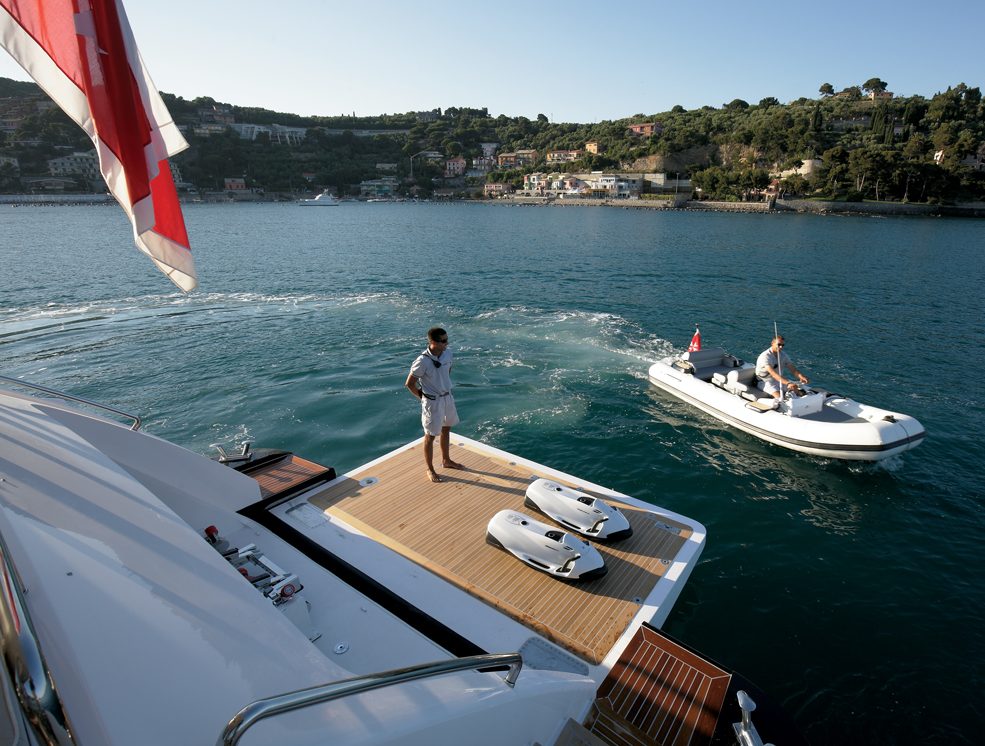 According to Jamieson, the crew onboard SeaNet yachts are "omnipresent but invisible…granting you the privacy you desire while also providing the level of care you deserve." From what we have observed, SeaNet actually seems to deliver on their promise of "complete yacht management." They take care of all the exhausting details that can make owning a yacht a nightmare. "We handle the coordination of the crew, maintenance, servicing logistics, and all accounting needs of your yacht," Jamieson says. And SeaNet's comprehensive concierge goes out of their way to handle any conceivable request, from storage to food and beverages, so that you can enjoy every blissful moment aboard your yacht.
Aside from the first-rate care, you receive while at sea, SeaNet prides themselves in professionally managing all of the business-related aspects that further exacerbate the experience of traditional yacht ownership. Instead of having to hire an accountant or pay a yacht management firm, with SeaNet all financials are soundly taken care of. They provide you with an annual budget that outlines all of your expenses over the coming year. Then, each quarter you receive a standardized, transparent quartly financial report. This way you have a comprehensive itemization and accounting of every key financial detail pertaining to your luxury vessel.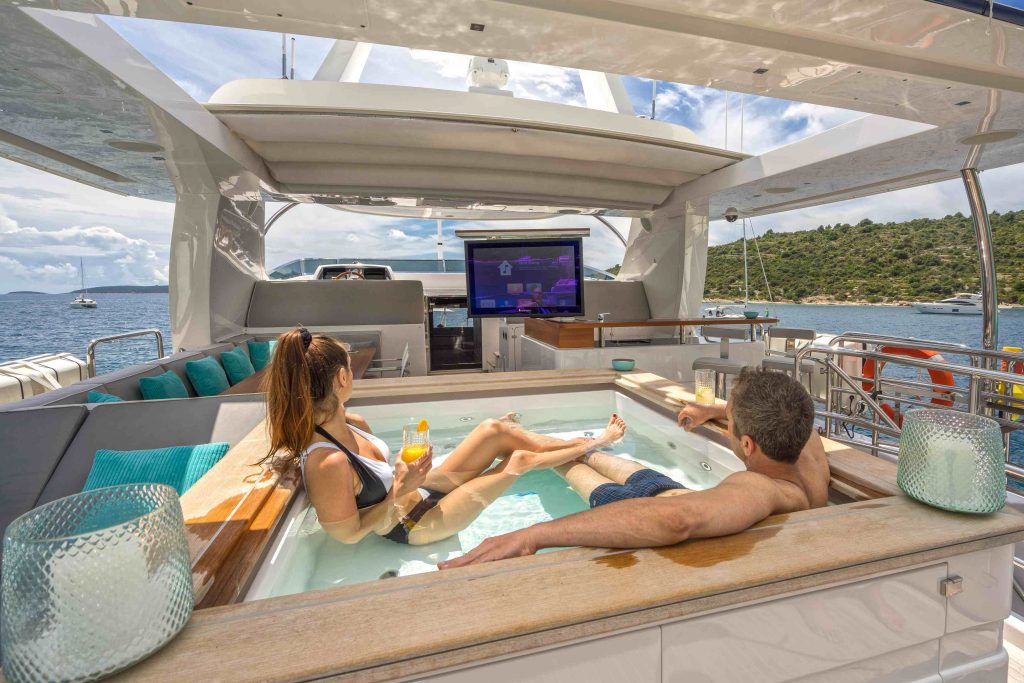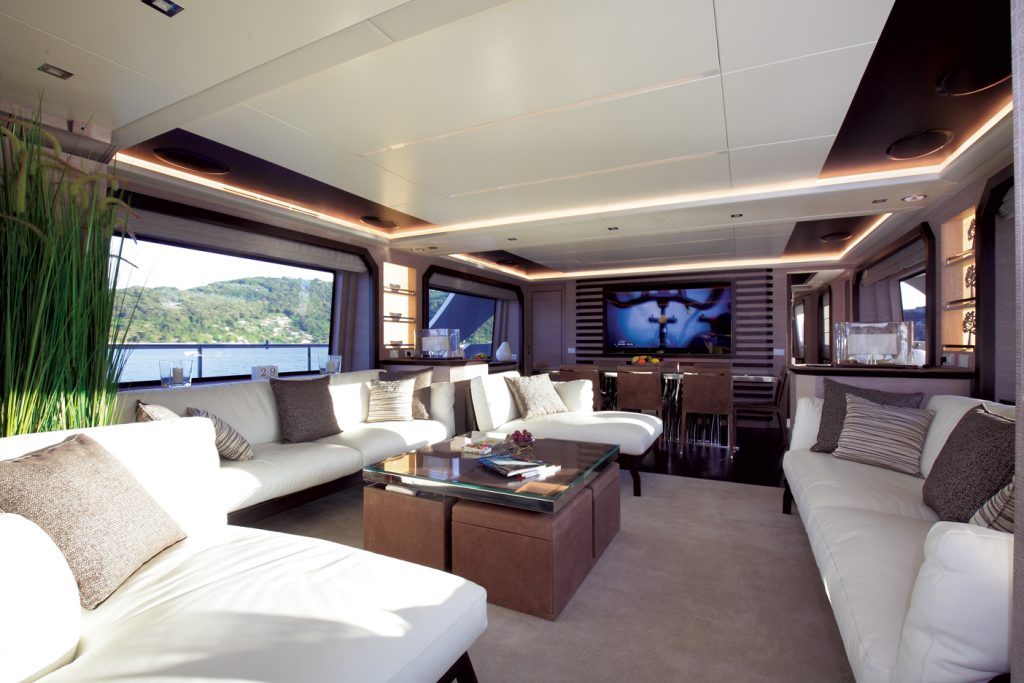 This brings us to perhaps the most attractive option with SeaNet. Because, as I said, regardless of financial status, owning a yacht is a financially taxing endeavor. Let me give you an example. The initial acquisition price (including build supervision, survey, extensive options, owner supply, and large tender) for a decent-sized yacht like the Benetti Delfino 93' is a little over nine million dollars. But that's just the tip of the iceberg. The estimated total operating costs for the Delfino 93' each sea year with four full-time crew members is over one million depending on the area of coverage. Furthermore, your yacht is depreciating by several hundred thousand dollars a year. All that money going out the door adds up…fast. Oh, and did I mention that people rarely ever use their yacht for more than nine weeks a year?
Now compare that to fractional ownership with a company like SeaNet. Not only are you at least cutting your expenses in half, you have absolutely none of the headache of managing and maintaining a yacht. No worrying about docking it or having to rent it out. No worrying about employing a crew, or having to use it to justify its existence. It's all the privileges of yacht ownership minus all of the hassles, for a fraction of the cost. I would say the only drawback is you can't tell people it's your yacht, but the truth is, you can. Unlike with chartering, it is absolutely and completely your yacht when you buy with SeaNet.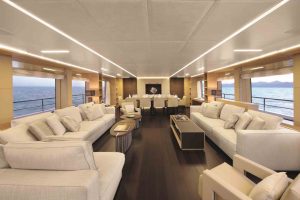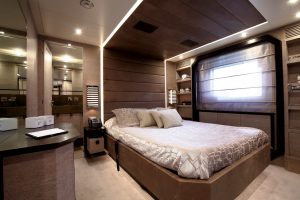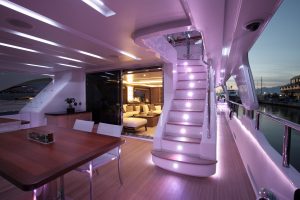 Furthermore, SeaNet has yachts available in every location one would want to set sail in (the Bahamas, the French Caribbean, Spain, Italy, Croatia…), and they are always in pristine condition, fully staffed, and ready to operate. Their wide selection of yachts —ranging from nimble 40-foot VanDutch's to 132-foot Benetti Classic Supremes — ensures something for everyone. And they offer global and regional packages tailored to your exploratory needs.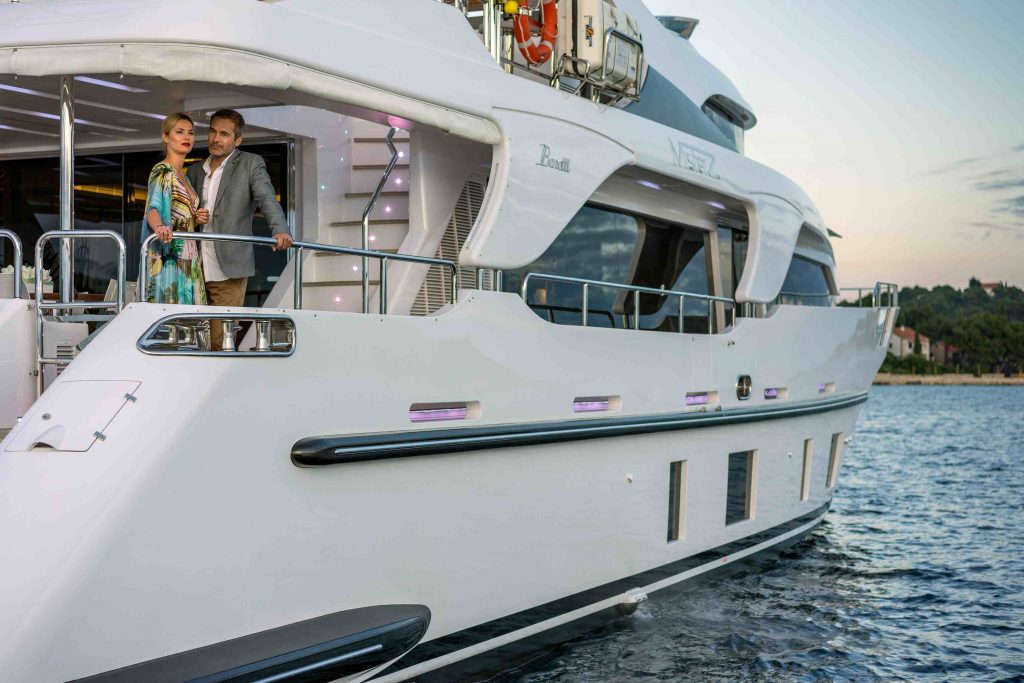 In summation, SeaNet provides an exceptional yachting experience, impeccable service, and total freedom at a fraction of the cost of traditional ownership. "We just want to give our customers a better, easier way to own a yacht," Jamieson says. "At the end of the day, we just want to provide nothing but the utmost in quality, care, and ease of use." Owning a yacht that you can use whenever you want, just as much as traditional owners do, at a fraction of the cost but minus all the headache? Now that's what I call intelligent yacht ownership.