The charm of a luxury yacht charter vacation is undeniable, but only if you get it right. Like all vacations, chartering requires a certain amount of planning and preparation to optimize success.
With that said, there is simply no better way to experience sheer luxury and absolute freedom in some of the most stunning destinations on earth as you immerse yourself in the world's glittering expanse of waters.
Aurelia by Heesen Yachts
37 Meter Semi-Displacement Yacht
Aurelia is a 37-meter sportster whose extroverted appearance was inspired by the owner's vision for something distinctly different – an homage to sports car heritage. In fact, Aurelia was named after the very first Gran Turismo – the Lancia Aurelia GT. From the outset, Aurelia was destined to be highly distinctive and for more reasons than just her racy color scheme.
Extending to nearly 50 percent of the overall length, the sun deck is equipped for every activity. When it's time to dine, you are extremely well covered as Aurelia has three options including the sun deck which is protected from cross breezes thanks to tinted glass panels. On the main deck, twin tables are often set for casual dining or cocktails and canapés, while the indoor dining saloon opens out onto the large terrace, ideal for entertaining.
With interiors by Bannenberg & Rowell, Aurelia's "GT" car concept thrives. With Linley Aston Martin chairs and a diamond leather ceiling (inspired by Bentley sports car seats), the interior includes a conservatory with 180 degree views.
The full-beam master suite is expectedly impressive while guest cabin design pays homage to three of the greatest names in automotive styling: Bertone's orange Lamborghini twin cabin, Pininfarina's Ferrari red double cabin and Zagato's Aston Martin green double cabin—true sophistication for the adrenaline seeking jetsetter.
Charter the Mediterranean
A Rich Mixture of Cultures, History and Landscapes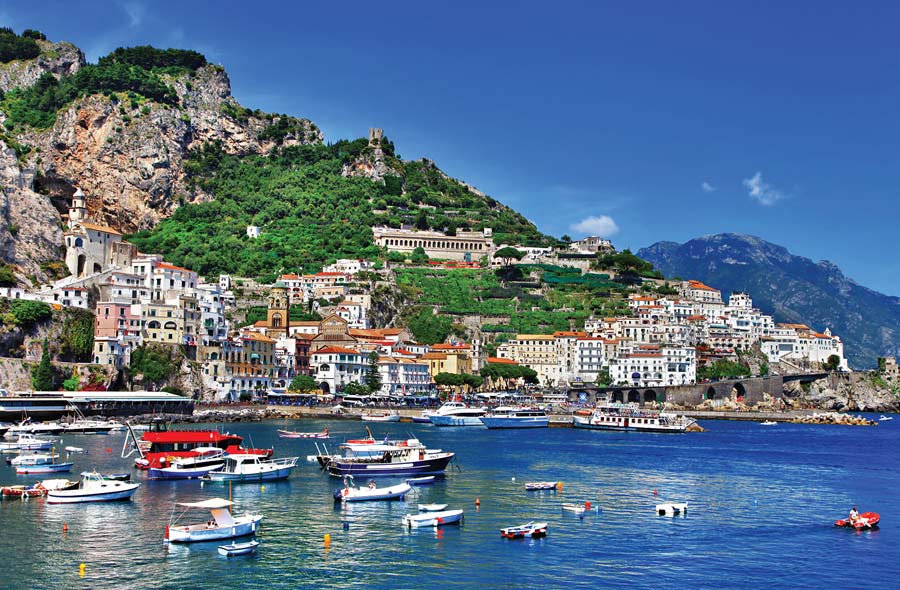 Luxury yacht charters in the Mediterranean are truly exciting, encompassing some of the best cuisine, architecture, cities and coastlines. Home to alluring destinations such as Italy, Spain and the glittering French Riviera and Amalfi Coast, a Mediterranean yacht charter offers a unique combination of culture, climate and breathtaking scenery. As one of the most popular luxury yacht destinations in the world, the Mediterranean is easily accessible from European and American centers.
Arcadia 85 by Arcadia Yachts
A Construction Evolution
The design of Arcadia 85 reflects simple and understated styling with a harmonious blend between the indoor and outdoor areas. Arcadia's passion for solar technology and clean mobility is finally expressed with 40 square meters of photovoltaic panels impressively providing all of the energy for the equipment on board.
Arcadia 85's stylish deckhouse has been made almost entirely out of double-layered reflecting glass, giving the interior a bright and airy feel. The sliding overhead and lateral blinds provide ultimate privacy and shade as required by the host once in port or in bay. Arcadia 85's impressive aft-deck lounge is perfect for dining and entertaining, and features an expansive sunbathing area.
The lower deck features four guest cabins, as well as a spectacular owner's cabin and all interiors boast modern furniture by some of the best Italian design brands, including Poltrone Frau, Cassina and Schiffini. Interestingly, almost all of the interiors are composed of loose pieces of furniture, thus giving the option of modular layouts, and the US version of Arcadia 85, has an open-style galley to the dining area. Additionally, the bow of the yacht offers space for four crew, which can be privately accessed through the wheel-house providing an additional layer of privacy.
Charter Miami and South Florida
Visit Miami's Deep Harbour at Island Gardens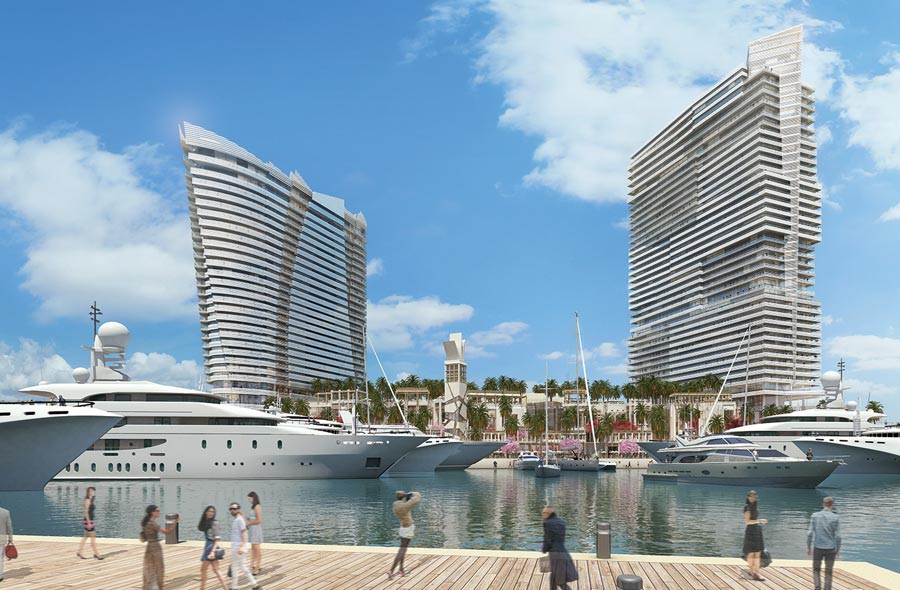 Cruise the beautiful blue waters of Biscayne Bay, explore the diverse Florida Keys, or come on land to hit up the nightlife of Miami's sizzling South Beach. In all of North America, there is but one deep harbor destination where 50 mega-yachts can moor simultaneously—Miami's Island Gardens. Not only does Island Gardens provide an unprecedented level of service, but it also offers a spectacular backdrop where the jet set can socialize with the yacht set. Islandgardens.com
Skyfall by IYC
The Largest, Fastest, Shallow-Draft Yacht
International Yacht Collection (IYC) offers an array of services from brokerage sales to charter and yacht management. IYC is dedicated in assisting you in planning your yacht charter, the design of which is limited only by your imagination. "We have yachts for charter which have all the amenities you could ever wish for in an island adventure," states Mark Elliott, the top sales and charter broker with IYC.
At an impressive 190 feet, Skyfall has a helicopter pad, elevator and wheel chair-friendly stateroom, making it well equipped for all guests. With a draft of only 8'6", a top speed of 21 knots and a maximum range of 4600 nautical miles, she combines true oceangoing capability with the versatility of reaching those shallow, secluded bays and marinas that are impossible for most yachts of this size.
Her double deck master suite with 180 degree views from a raised seating area, allows for unparalleled scenic pleasure, and will leave no doubt as to the level of luxury provided. The massive, spacious decks are ideal for large parties, and the top level is equipped with a private gym as well as a shallow pool for children, situated next to a great Jacuzzi hot tub.
Whether basking in the nightlife of St. Barts, exploring deserted islands in the Exumas, frolicking with water toys in a private lagoon in the Caribbean or being pampered by your white-gloved luxury yacht crew, the fulfillment of those yachting dreams is IYC's personal goal.
305.794.1167
Charter the Caribbean
Clear Blue Water, Warm Tropical Breezes and White Sand Beaches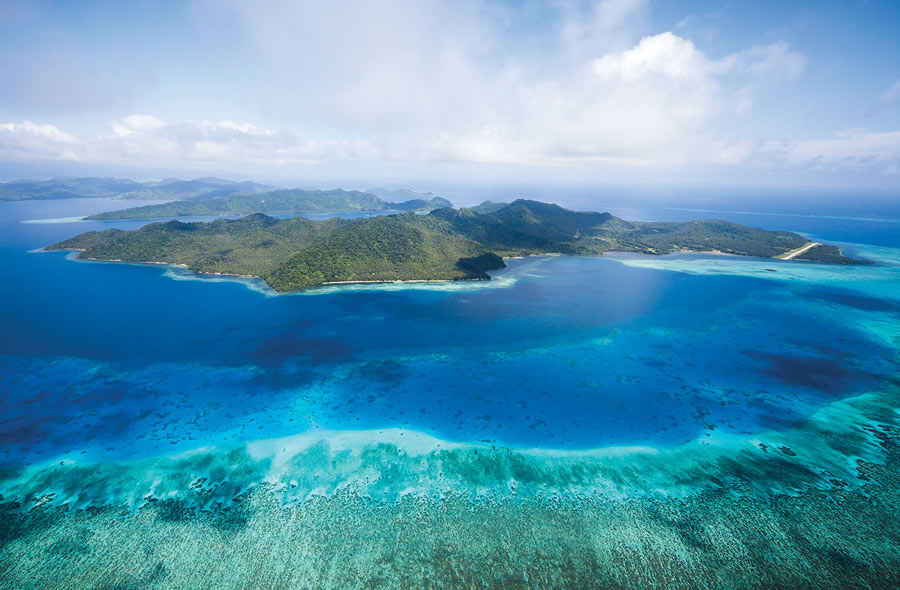 A traditional hotspot for yacht charters, the Caribbean is considered a prime location by many. In a relatively small area, you can explore an array of Caribbean nightlife, top-rate cuisine, serene white powder beaches, tropical rainforests, amazing diving, snorkeling and an inspired blend of contemporary sophistication and warm Caribbean hospitality. One of the greatest winter charter destinations in the world is St. Barts. The pristine beaches, lively Gustavia harbor and world class shopping make this a "not-to-be-missed" spot when chartering a yacht.
Stotler Yachts
A Yacht of Striking Style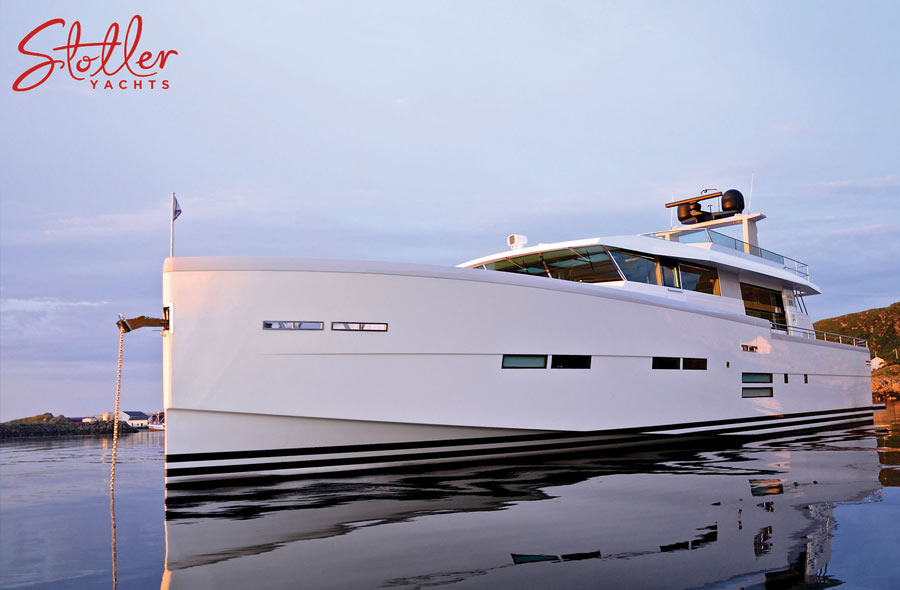 Stotler Yachts can help you acquire the yacht to suit your unique needs. Whether it's a new, used, power or sailing yacht, we have the strategic connections from our decades of yachting background to ensure that you get the perfect yacht for the experiences and price range that suits you.
Craving a momentary yachting experience? Stotler Yachts can arrange every detail of your bespoke charter, anywhere in the world. Whether a romantic trip for two, or a reunion for a dozen, Stotler Yachts can ensure awesome memories, relived for a generation.
(866) 607-5393
The Moorings
The Moorings 5800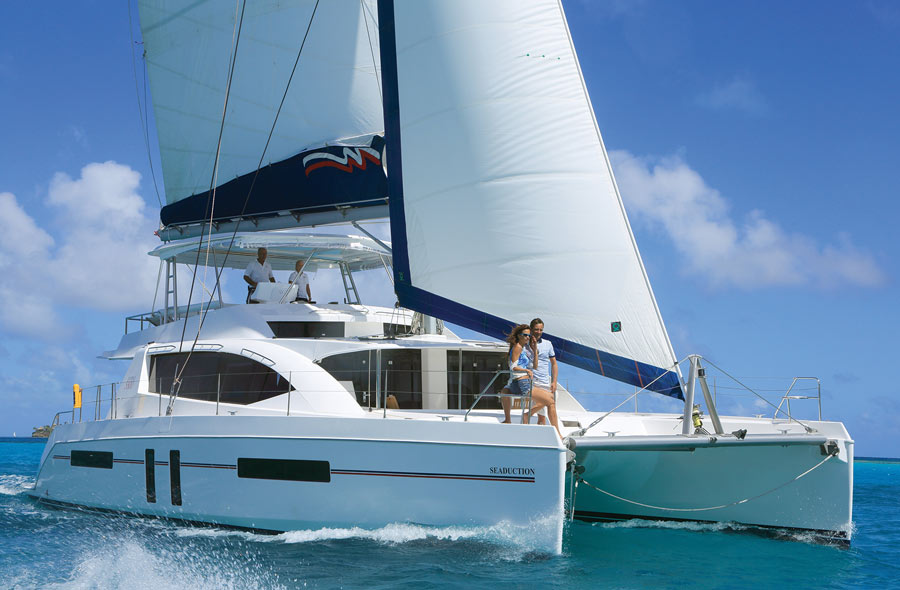 When it comes to the vacation of a lifetime, look no further than an all-inclusive Crewed charter aboard The Moorings 5800. Featuring five en-suite staterooms in a spacious split-level layout, the 5800 exemplifies resort-style living at sea. Step aboard and treat yourself to an unforgettable escape alongside a professional captain, chef and hostess.
Moorings 5800 Crewed Charters are available in the British Virgin Islands, St. Lucia, St. Martin and Grenada. Visit our website or call a Moorings Vacation Planner to book your vacation today.
(855) 203-5373