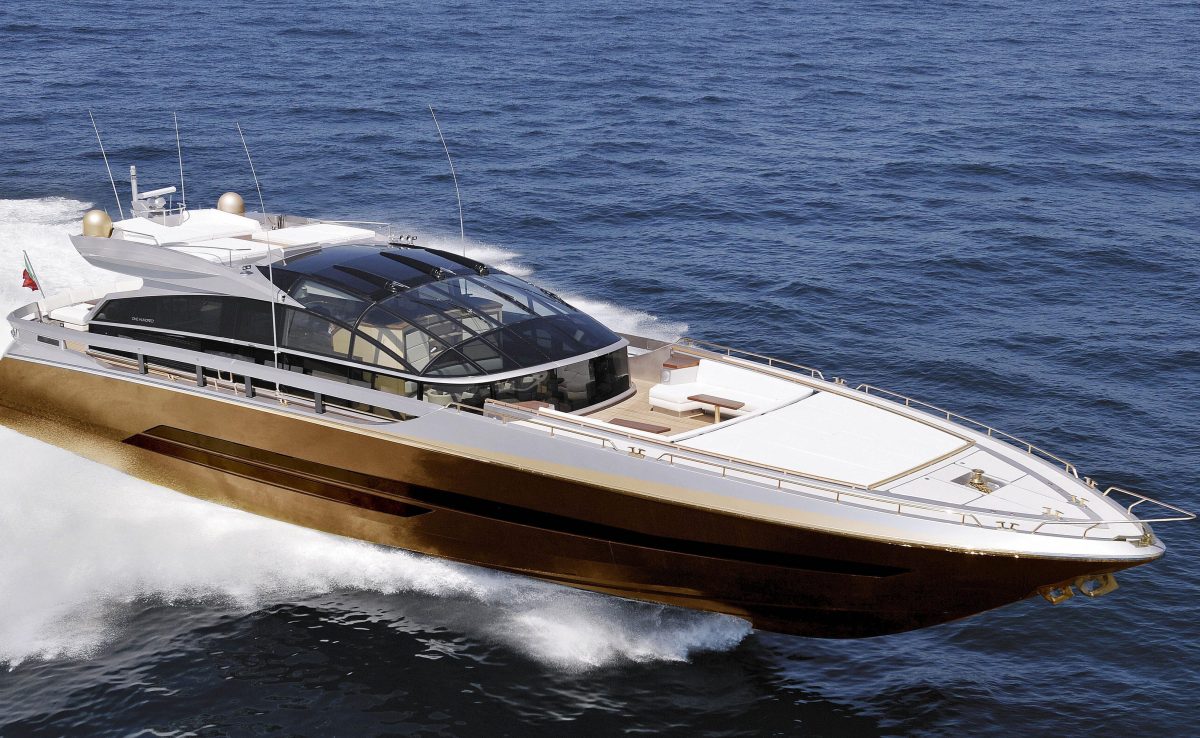 Have you ever seen a vessel of floating gold? If you're in the right place at the right time, you may just run into the History Supreme, the most expensive and arguably the most unique yacht ever designed and built.
Since the beginning of time, the world's elite have flaunted their affluence, but this floating masterpiece may just blow every other show-and-tell yacht extravagance out of the water.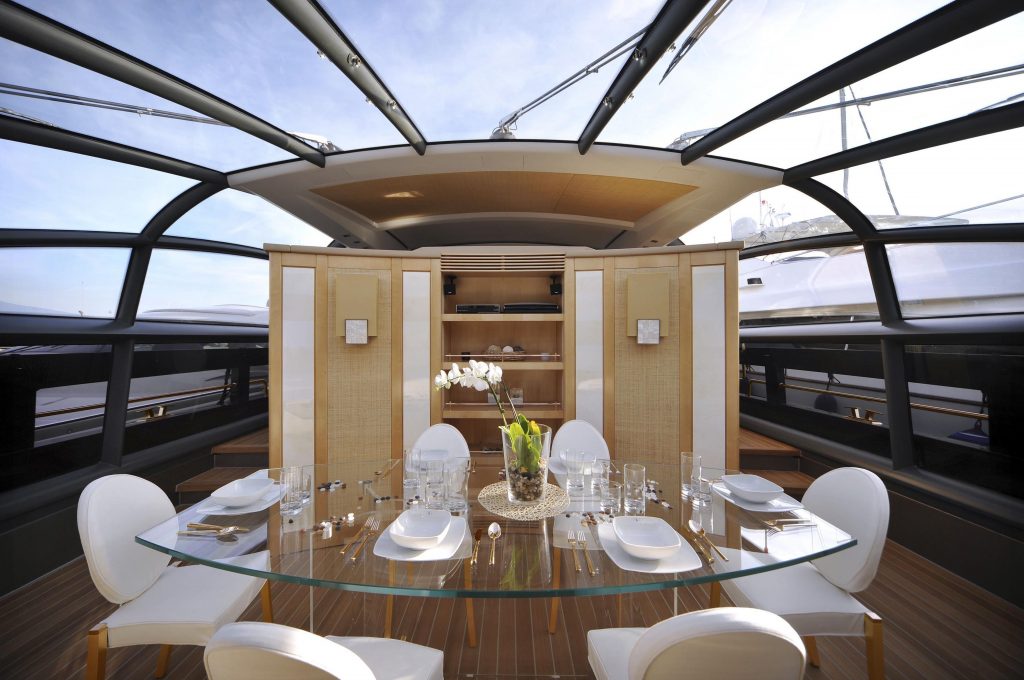 The History Supreme was created and built by Stuart Hughes, a British purveyor of frilly gadgets and the creator of both the most expensive suit and most expensive iPhone in the world. This supreme boat was sold to an anonymous ultra-wealthy Malaysian business man, assumed to be Robert Kuok.
You have to see it to believe it, as this almost implausible work of floating golden art took Hughes 3 years to complete and cost $4.8 billion. Mr. Hughes was ecstatic when approached by a friend in the yachting circle to design the luxury liner. He had free creative reign to design and construct the yacht as he wished. Hughes never met the purchaser of his creation, Mr. Kuok, who is reported to be the richest man in Malaysia with a net worth of $12.5 billion.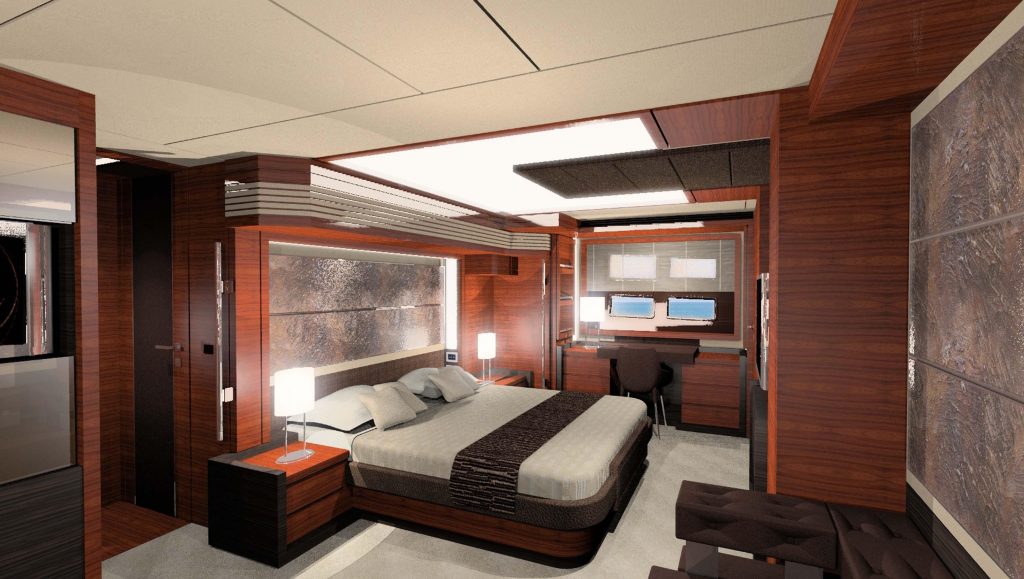 At 100 feet long, and weighing-in at staggering 220,462 pounds worth of precious gold and platinum, all the extraordinary features are on deck and opulently on display.
The dining area, rails and anchor are all made from priceless metals, and the base of the vessel is wrapped in pure gold. The superyacht's lavish interior features central sleeping quarters and is adorned with platinum accents, including wall features made from meteoric stones and authentic T-Rex Dinosaur bones.
This astounding and innovative abundance continues on board with a luxury liquor bottle featuring an 18.5 carat diamond, one of the rarest in the world. Also, wrap your head around the custom iPhone that's covered in 500 cut diamonds which include two interchangeable diamonds fitted over the phone's "home button". If you forget that you're at sea, a reminder might also be the yacht's superbly ordained panoramic wall aquarium made of 24 carat gold.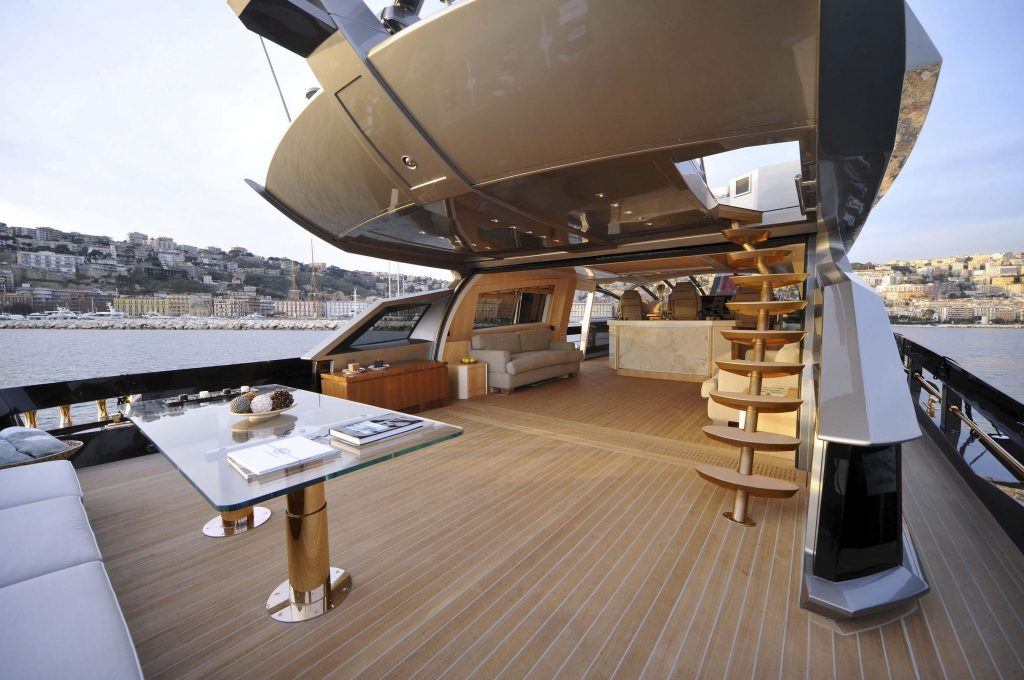 The History Supreme has maintained the title of most expensive yacht on the high seas for nearly a decade now, with no other luxury liner able to surpass its mammoth price tag. Too good to be true, or knot?