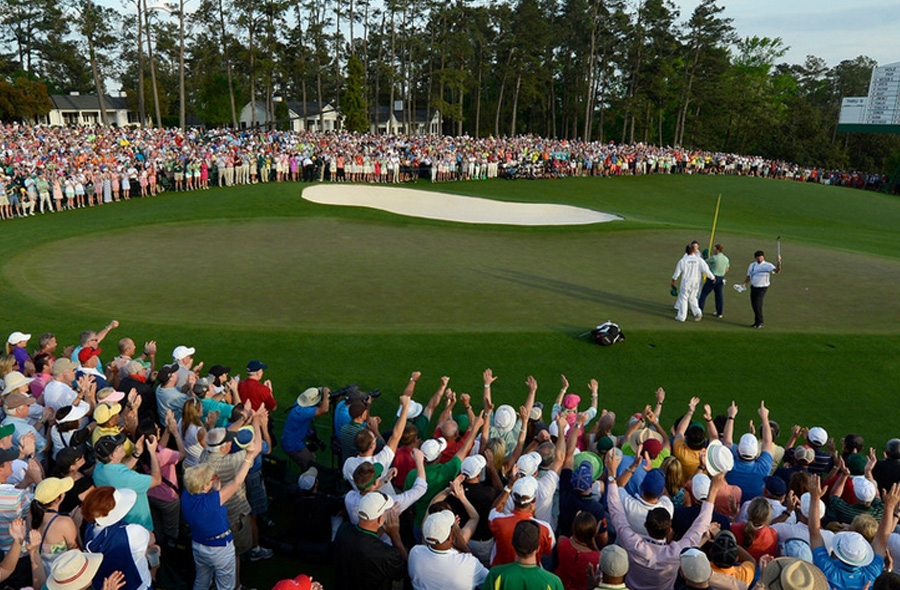 The PGA Tour might have four Majors, but many would argue that one of them stands above the rest, and that's the Masters Tournament at Augusta National Golf Club.
With its iconic green jacket and long and storied history, the Masters truly is a tradition unlike any other.
The permanent Masters Trophy was introduced in 1961 and depicts the Clubhouse. It was produced in England and is made up of over 900 single pieces of silver. The trophy stands upon a pedestal, and bands of silver offer space to engrave the names of the winners and runner-ups. In 1993, a Sterling duplicate of the permanent Masters trophy was first awarded to the champion, along with the Gold Medal.