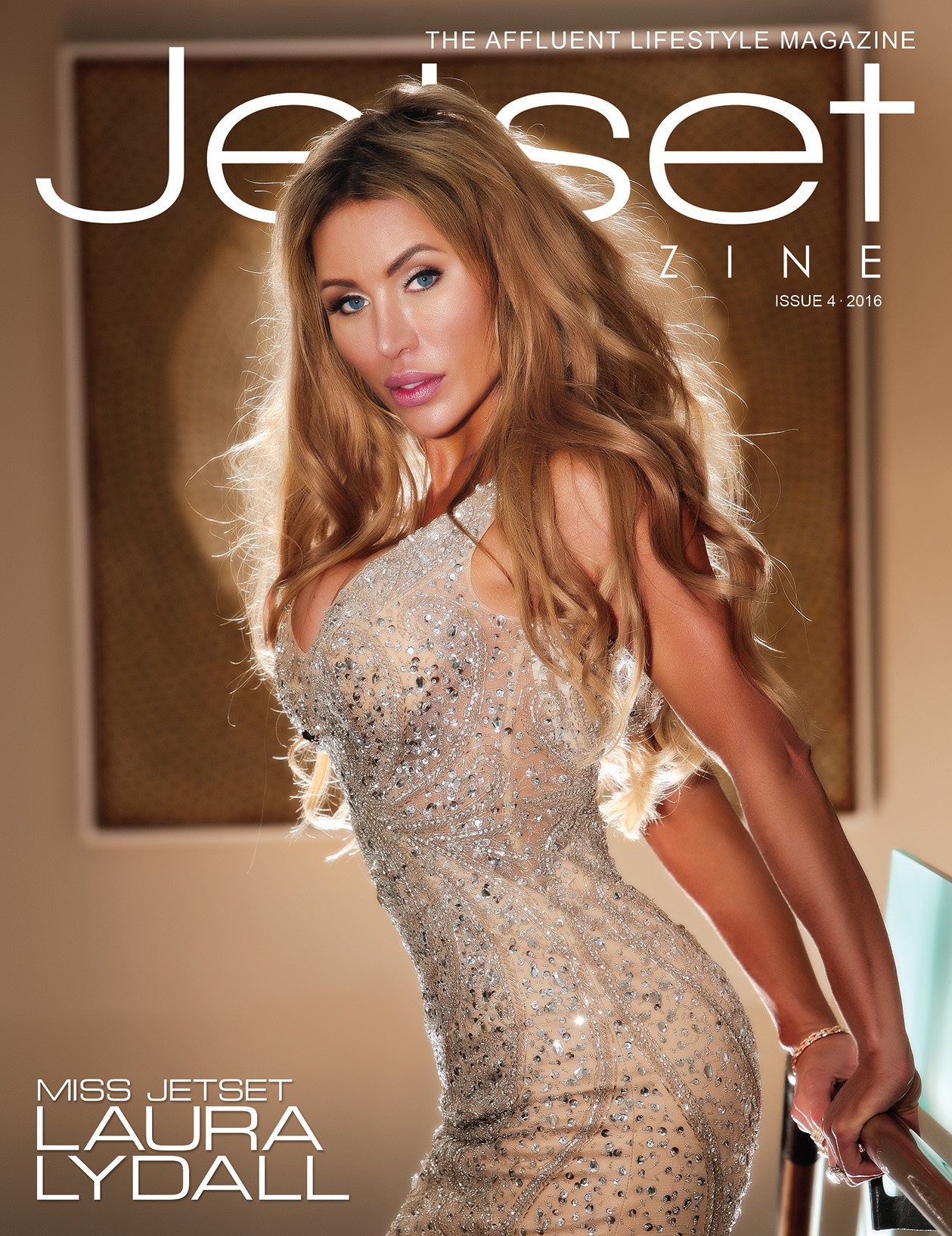 In our first issue of the year, I wrote that the 2015 Miss Jetset competition was something of a "phenomenon." That may have been true, but it left me in somewhat of a bind when describing this year's competition. How do I adequately characterize the scope of 2016's contest? Well for starters, the more than 12,000 women who entered had a combined social media reach of over a billion people. And through the massive global competition, Jetset was able to raise and donate over a quarter million dollars to the Andrew McDonough B+ Foundation which provides financial and emotional support to families of children with cancer nationwide. To state it plainly, Jetset could not be more proud of this unbelievable competition which empowered women across the globe of all shapes, sizes, and colors, while at the same time raising money for a tremendous cause.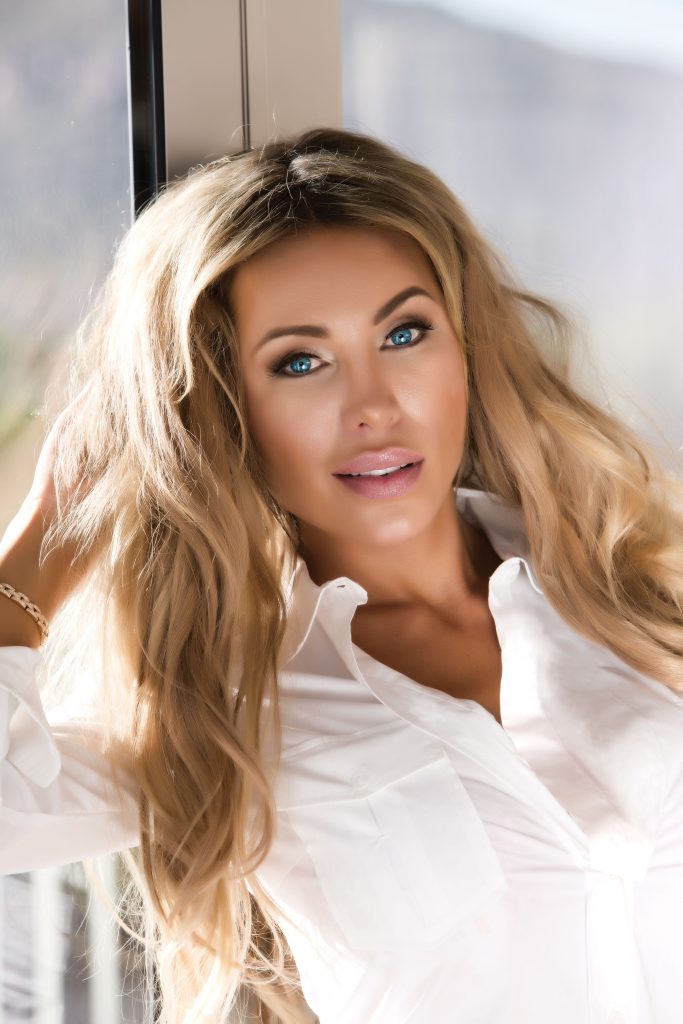 We also couldn't be more proud of the new Miss Jetset, Laura Lydall. Already a celebrity in her native Australia — where she has frequently appeared on television and on the cover of magazines such as Maxim — Lydall is truly a star on the rise. And as a seasoned traveler who has already traversed the globe several times and knows the affluent lifestyle well (she does drive a Ferrari, after all), we couldn't think of a more perfect ambassador for our brand for the next year. As is now customary, we flew Lydall out on a private jet to our hometown of Scottsdale, AZ for her inaugural photo shoot for the magazine. (Her few days here were eventful to say the least, as we also flew her down to Inde Motorsports to be amongst the first to partake in an incredible new track experience Jetset is doing with Ion Jets.)
After chatting with Lydall during her stay, it's easy to see that she is worldly, driven, and extremely passionate about her career and taking the next step. She is already the brand ambassador for 3G Safety Watch as well as the face of Ultra Tune, Australia's leading provider of after-sales automotive service and tuning. The Ultra Tune gig is a perfect one for an avid car enthusiast like Laura, but being Miss Jetset provides a unique opportunity in that she now represents an American brand. "I am so honored to be Miss Jetset because Jetset is such an established and respected brand and this will allow me to get my message out to so many incredibly successful people across the world," she tells me.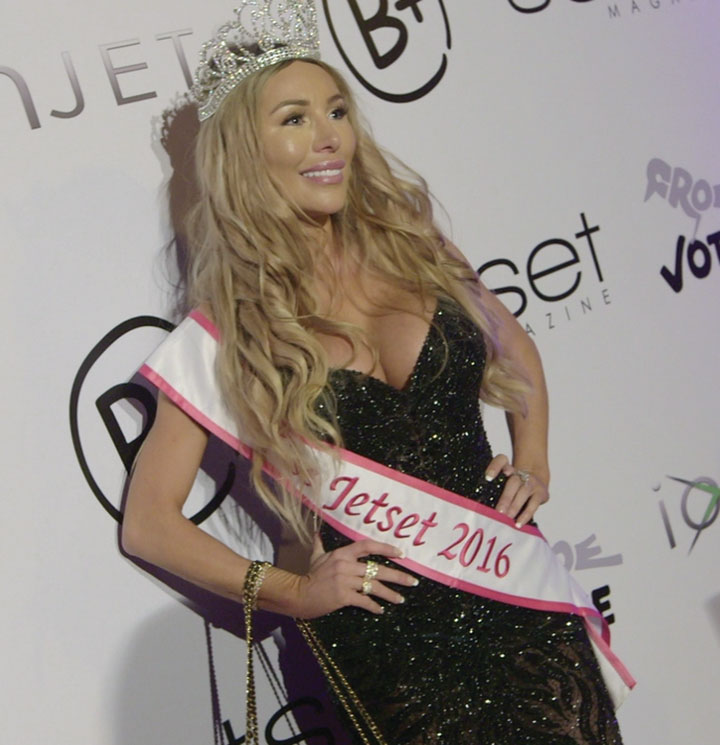 In winning her title, Lydall beat out a truly exceptional group of women. Here you can see all of our unbelievable Miss Jetset finalists, but something must be said about our diverse Final Five. First you have our runner-up Jaime Lee, a very intelligent, competitive fitness bikini athlete who pledged to "contribute in any way" to to the B+ Foundation beyond the contest. And then there's professional golfer and philanthropist Sydney Cox, who throughout her career has raised money for groups like the March of Dimes and Wounded Warriors. Bettina Bathe is a retired commercial airline pilot and an accomplished children's author. And professional model Ashley Alexiss has nearly a million Instagram followers and her own very successful swimwear line.
Each of these women are unique and extremely accomplished, and so we felt it was necessary to also fly all of them (minus Lee, who couldn't make it, and plus last year's winner, the incomparable Becca Tepper) out to our headquarters for a massive celebration to honor Lydall, B+, and all the women who competed. The 2016 Miss Jetset Party was a rousing success, as hundreds of VIPs, business luminaries, and close friends of Jetset came out to meet the girls and watch as we presented each of them with a check, before handing our largest one, for $237,000, to Bob and Julia Helland who represented B+. Upon accepting the check, Bob gave a tearful speech about losing his daughter Taylor to colon cancer last year and reminded everyone in attendance about the true importance of this competition.
A few days later, Laura (living up to her new title) is about to board another jet for Vegas for some much needed R&R with some old friends. "Some people collect stamps, I collect friends," she tells me of her travels. She even collected a few throughout the competition. "So many girls would get eliminated and then message me telling me that they believed in me and I had their support," she says. "It was truly humbling." Growing up in Brisbane, Lydall dreamed of one day leaving her mark on the world. "I believe in working hard, being persistent, and never giving up on your goals," she adds. "And being a part of this contest, standing onstage with Bob and Julia and knowing that what we did will make an impact in the lives of families like theirs, I now feel like I have accomplished a major goal." She says goodbye and boards the plane, but before taking off, pops her head out again: "But there still is so much to do." Safe travels, Laura. We know you'll represent us well.