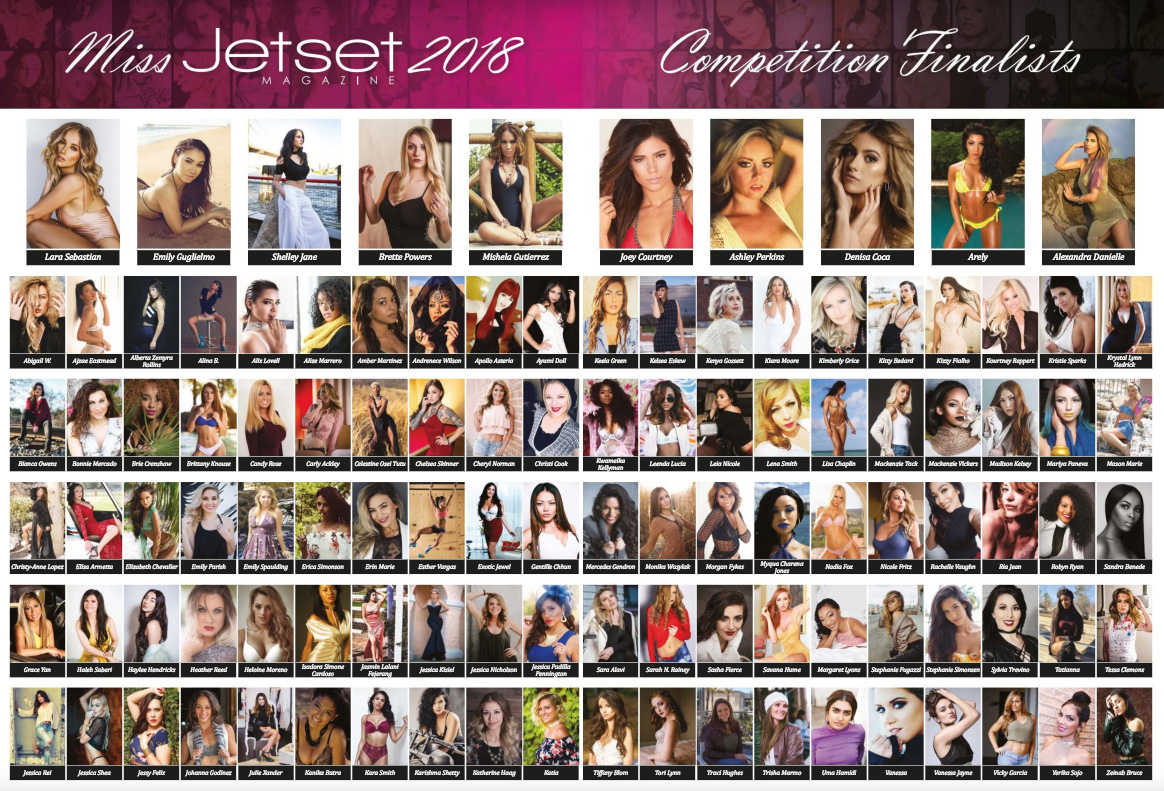 The Miss Jetset cover model search soared to new heights and set a number of milestones in 2018. This year's competition received an unprecedented response with nearly 15,000 women registering to compete for the coveted title. Thousands of talented women from across the planet came together for what would turn out to be one of the most exciting and ferocious Miss Jetset competitions to date.
In the end, Lara Sebastian was able to claim the thrown and earn the title of Miss Jetset 2018. An elaborate celebration was organized in her honor, as has become tradition, where the new Miss Jetset received her crown and prize money onstage at the stunning Daylight Beach Club in Las Vegas. Along with last year's winner, Miss Adaliz Martinez, Lara's fellow runner-ups were also called onstage, all of who received much deserved recognition for their efforts throughout the competition. Already a well-traveled jetsetter, Lara will serve as an official brand ambassador for Jetset Magazine over the next year and we're thrilled to have her represent our brand.
As in the past, Jetset continued to build on our efforts with the Andrew McDonough B+ Foundation and the amazing work they do to support children and families dealing with pediatric cancer. It's a cause that close to our hearts and one we're extremely proud to support. The B+ Foundation's president and founder, Joe McDonough, was also on-site at the Vegas event to accept the check for this year's impressive donation and shortly thereafter delivered a powerful speech to all in attendance.
Without further ado, we proudly present each of this year's group winners. On behalf of everyone at Jetset and the B+ Foundation we'd like to thank all our contestants and their voters for your continued support!