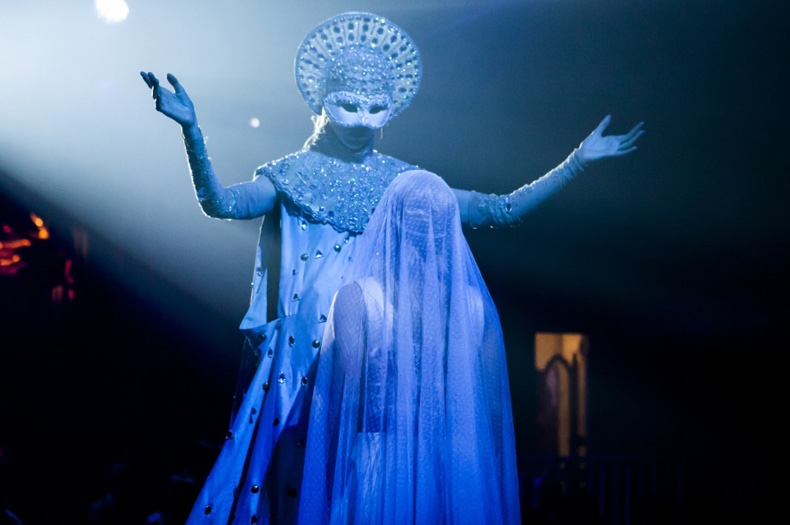 The Diamond Horseshoe nightclub, located in the basement of the Paramount Hotel has been beautifully transformed into a performance space like no other. Mulon Rouge meets Eyes Wide Shut in this sexy, carnivalesque dinner theater.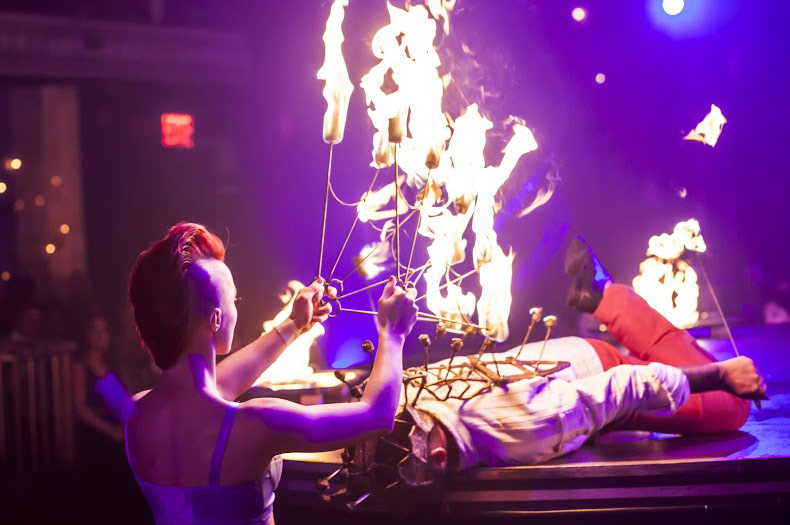 Frolicking with scantily clad performers is just one of an array of mind-bending experiences that may take place. People who have a love of their own personal space may want to keep a low profile as you could be led off from the moment you enter into a private chamber for sexy conversations or other types of playful, unusual entertainment. One room I was led through, featured a female cast member bathing as nonchalantly as you can while strangers stroll by, while another featured a stuffed leopard draped in jewels and certainly looking as if it was 'on the prowl.'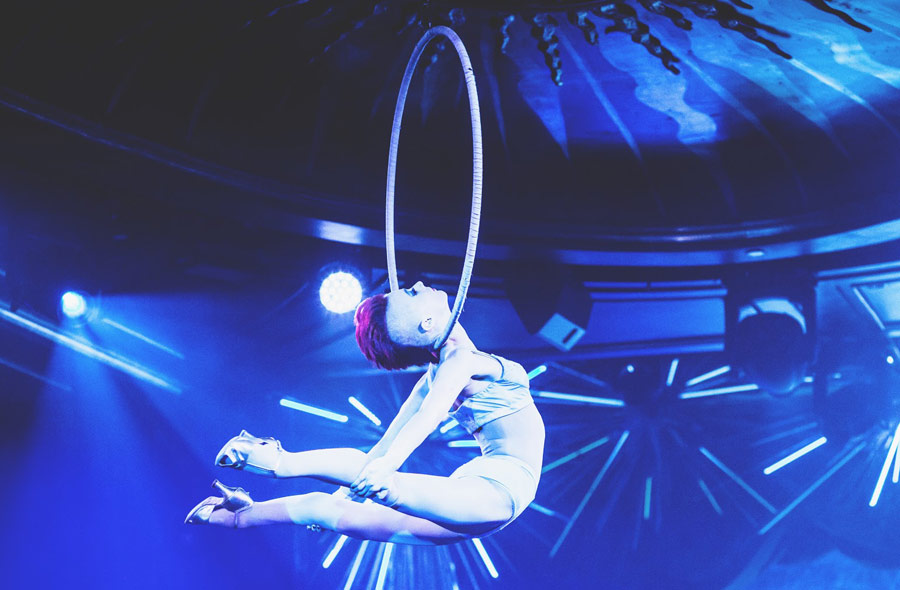 These types of interactive activities take place for about the first half hour during a cocktail party, but once the stage show starts and you are seated, your senses continue to be heightened by elaborate theater including aerial acrobatics, burlesque and other entertainment that is sure to stimulate the senses. This all takes place while a full meal is being served right in the middle of the action. The types of food vary day to day and may include offerings such as whole roasted pig, ribs, paella, cheese stuffed breads and kale salad, all delivered in the most unique dinner theater experience New York has to offer.
Queen of the Night is an interactive, intimate and immersive event with extravagant and sexy performances, and a level of excitement that will leave you talking about it for days to come. The show's theme of connection and seduction is masterfully delivered in this original theatrical expression.