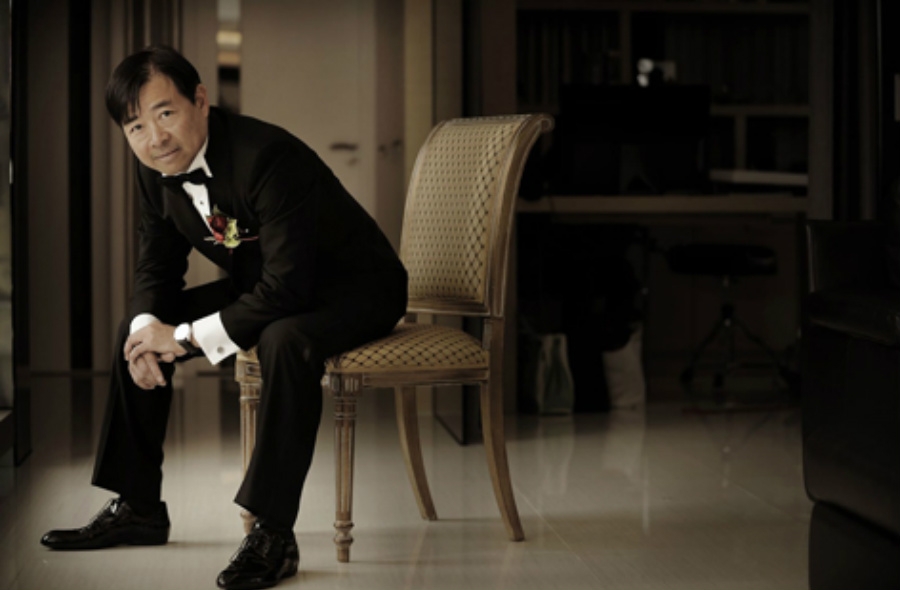 When families in Hong Kong, a region of seven million people, sit down for an evening meal, odds are that Banyon Wong has had a hand in providing food that's put on the table.
Wong is managing director of Wilson International Frozen Foods, one of Hong Kong's leading importers and distributors of frozen meats, poultry products, seafood, processed foods, dairy products and beverages. Founded in 1977, Wilson International Frozen Foods offers a complete range of food for sale throughout Hong Kong, Macau and China.
While the leading conglomerate has afforded Wong a good life with a healthy share of wealth and success, he admittedly comes from humble beginnings. "When I was just a young boy, times were tough in Hong Kong," Wong remembers. "Everyone was poor, which meant that my parents were poor. The late 50s and 60s in Hong Kong were similar to the Great Depression in the United States during the 30s: We shared clothing with our siblings to the point where holes began to appear on them. There were times where there wasn't any food to eat at all. Everyone had to struggle through life back in those days.
"Working in my father's butcher shop when I was young gave me the inspiration to start Wilson Foods," he continues. "Everyone wanted a good decent meal if they could afford one. Back then, in terms of quality, Hong Kong's foods were not good at all and whether rich or poor, everyone needed to eat. As I was growing up, I wanted to bring quality foods to people in Hong Kong so that everyone could have a good meal, and that is how Wilson Foods was born."
While the company has grown tremendously over 35 years, it has also had its share of lean times when it was affected by economic and social changes."The company once came close to bankruptcy, especially during Hong Kong's recession period," Wong says. "At that time, everyone suffered financially. However, perhaps the heaviest blow this company has ever suffered was during the SARS epidemic period in 2003. Many businesses in Hong Kong were affected during that time and some even folded and disappeared. Everyone suffered a gigantic financial loss back in those days. Overall, Wilson Foods has had some huge struggles in our time."
Faith in himself and in his products has helped Wong bounce back after times of great struggle. "I always have faith in our products. It's like winning a trophy cup at the end of the day when you win a race or any other competition in life when you succeed. To be able to succeed at the end of the day fuels my drive to continue to better myself. The higher the pitfall, the more rewarding the success. Once I am able to succeed, I never take these moments for granted."
Today, Wong is still driven by his work and he would like to continue to expand Wilson Foods beyond its market-leading position to become a global brand, but he also believes in taking moments to enjoy the life his work has provided for him and his family. "I would also like to spare some time for myself and enjoy the luxuries that I have these days. There is an old Chinese saying 'you're in heaven while your money's in the bank,' which means there is no point in working so hard if you can't be good to yourself once in a while. You don't need to work until the end of your days. Always remember to take a breather after a certain period of time."
Wong especially enjoys watching his sons take an active role in the business he founded. His younger son Ringo is in charge of the importing and promotion of fine foods at Wilson. Having attended university in the United Kingdom, he travels throughout Europe in search of different food ingredients which could lead to new business opportunities. As a chef, he likes to meet and exchange ideas with other well-known chefs.
Meanwhile, Winston, Wong's older son, discovered a passion for wine while studying in Australia."Winston founded Sens Wine Cellar in 2008 as a subsidiary company within Wilson Foods," Wong says. "It was a struggle in the beginning like all things, but fortunately, he has excelled and succeeded in this field. Seeing as I had the capacity to succeed past the hard times, like me, he's got what it takes to guide Wilson Foods down the difficult path of selling wine and beverages.
"I believe my sons have my DNA and the capacity to expand this company, to nurture it and allow it to grow," he notes. "I hope that my sons can continue to grow in life and within Wilson Foods, as well."
Having continued to conduct business during Hong Kong's transition from British control to Chinese sovereignty in 1997, Wong sees a bright future for his company and the region. "The increased capitalizing of China's society opened up more opportunities as well as the willingness to learn and understand things about foreign countries. We continue to bring foreign goods to mainland China and do our best to encourage people in the mainland to have faith in these foreign products.
"At the same time, in Hong Kong, there are literally 235 outlying islands for the reproduction of natural marine habitats, and due to that, Hong Kong's got some of the best seafood ever," he continues. "Those islands also give us a large array of locations for a huge variety of recreational activities. We live in a place with a moderate climate, and as a result, we experience fantastic weather. Hong Kong is like China's New York City, the big apple of China. It's a very liberal and multicultural city, there are no natural disasters and transportation is easy and affordable. Furthermore, technology, culture and business is thriving in Hong Kong. Therefore, to be able to live in Hong Kong would already be considered lucky. Hong Kong is a fully capitalized city to which people do their best to work hard and prosper each and every day."
Wong says he has never had a problem achieving balance in his life. When he's not at work, he likes to spend time with his family and he rejuvenates himself by participating in a number of sporting activities. "I go out to sea on my boat on a weekly basis, as well as play a range of other sports like golf and tennis," he explains. "I play sports mainly to maintain good health these days, plus golf helps me attain a sense of serenity, a sense of inner peace if you will. It also helps me with my strategy skills and enhances my calm and focus — an exercise to sharpen my mind. Tennis helps me improve the physical aspect of myself, helping me maintain my agility. As for going out to sea, that allows me to be closer with nature, which I love doing."
While Wong is intricately involved in providing food to his fellow citizens in Hong Kong, it is those who provided his own sustenance as a child that he admires the most and to whom he credits his success. "It has been my parents who have been my biggest inspiration," he says. "Struggling through poverty, they never wavered. They just kept going every day so that they could put food on the table and take good care of the family. They were role models to me while I was growing up. They gave me the strong will and endurance to do what I do today. It makes things easier for me when I face a challenge, because whatever challenge I encounter today is nothing compared to the hardships that they had to endure."
When asked if he could imagine any other kind of life had he not made the choices that he did, Wong decidedly says he can't. However, from his station today, he is able to offer generous advice to others who might be putting their own dreams into action. "Always remember to have a direction in life, a path that you would like to walk on and be persistent on that path. Learn from your mistakes, learn from others and observe closely on the things you want to do in life more often, paying close attention to detail. Never give up or quit.
"Also, never blame others for your own mistakes and be sure to own up to them if you make them," he adds. "If not, you will begin to lose passion for the things you want to do in life. You also need to consider and predict how society will move and understand what they want and need and take a risk in that prediction. After all, risk is what business is all about."
Wong offered a few more insights."Always remember to try not to make enemies. Also, if you ever get to the stage where you become a leader, you must always have an eye for talent so that you have the best working under you. In business, I believe a person does not need to win everything. Always leave a path open for others."