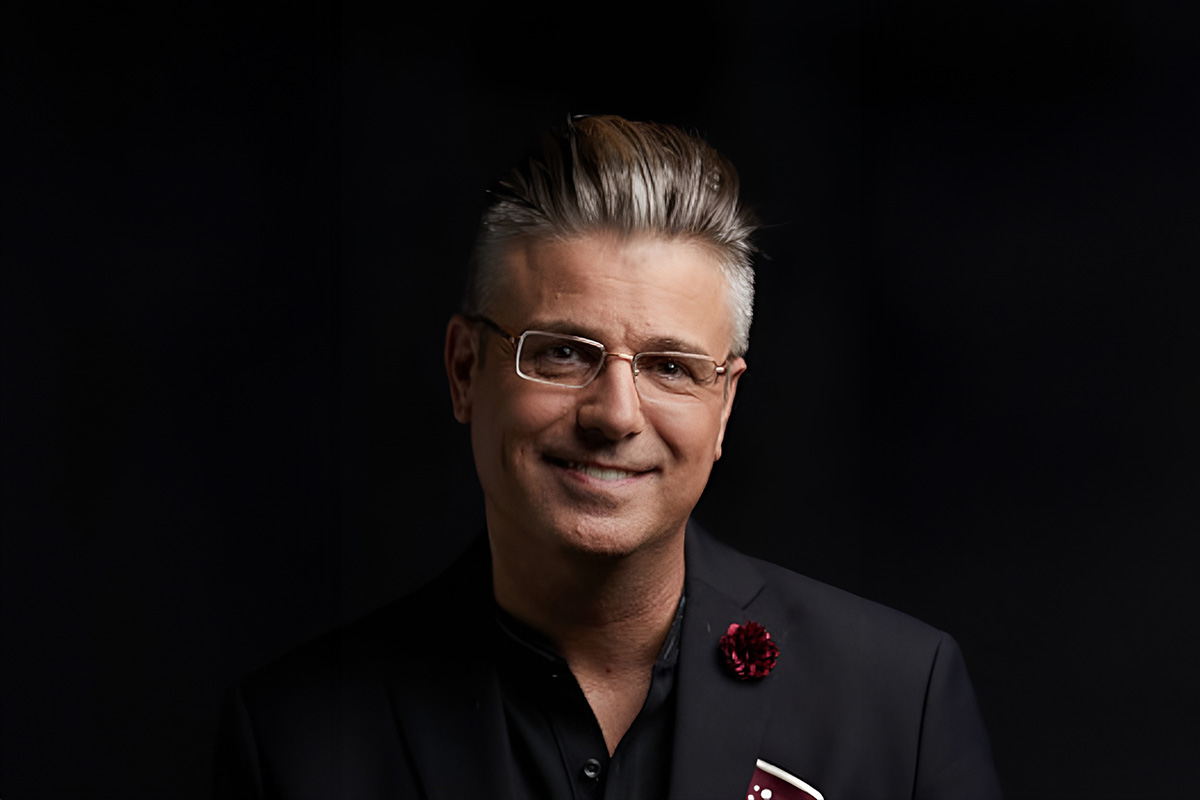 Recognized as the original creator of the micro-endorsement space, natural born innovator turned serial entrepreneur and veteran in digital start-ups, Peter Philipp Wingsoe touts over 30+ years of experience in start-ups, management, and international expansion and business development. As a Co-Founder and C-level Executive, he has a proven track record for determining and ensuring a brand's success in its home territory as well as in international markets.
Today Wingsoe is CEO, International for FLIP, (FLIP.shop), the largest and fastest growing social commerce company in the USA. He and his team have built out the app architecture to support engagement on a whole new level.
From major beauty influencers Addison Rae and Patrick Starrr to Shayla Mitchell and Ariel Tejada, FLIP MVPs have changed the vernacular of short videos and live streams in the beauty space.
SiSi Penaloza: Thank you for speaking with us and sharing some of the highlights of your vivid and storied career with our Jetset audience. In terms of leadership style, what defines your sensibility in this arena?
Peter Philipp Wingsoe: I'm older and wiser now so I very much believe in leading by example. From the very start of someone's work relationship under my tenure, I ask all my team members to outline their strengths and weaknesses. With this exercise, I can play off of their strengths and try my best to avoid their weaknesses. This is not always comfortable for people in the beginning because most will want to either hide or simply not admit to any weaknesses.
There is no point in asking someone to do something that they're not good at. It's a lot more rewarding to go home feeling empowered, then you come back the next day that much more energized and loving what you do. You will try harder; work harder and actually be better at the job — It's a true win-win.
SiSi: One of the things I hear a lot from the business community is that you've been extremely successful at building teams throughout your career. What is your approach and how do you set up your team for success?
Peter: Yes, one of my true strengths is building great teams for the tasks at hand. During start-up mode, I seek quick thinkers that adapt and pivot fast. During the growth stage, I seek out those excellent at scaling and once we are running full throttle, I look for executives that operate and optimize for efficiency. I've been told that I'm a great leader, probably because I take the time to work with my teams to ensure I get the results I want. My talent is being an entrepreneur, not being a VP of a department. I'm not an expert in the details of each department, I leave that to each member that reports to me, but I know what I need, when I need it, and then who to hire for it.
SiSi: The retailer of the future must masterfully harness the power of data, quantum computing, artificial intelligence, and augmented reality. Based on your previous experience, do you find the beauty and fashion space lends itself particularly well to adopting new ideas and platforms early?
Peter: The early adopters tend to be companies that are smaller, nimbler, and less afraid of trying new ways of doing things, but I do not think it is as much sector specific, but rather company specific. In general, when a company is run by its founder(s), it's agile but when it's run by a hired CEO, it often becomes stale. I can give you endless examples, but my point is, it's not the sector or industry, but WHO is actually running the company.
SiSi: The pandemic truly brought technology front and center. E-commerce, online customer service, contactless solutions—lifelines, especially for retailers that have had to close their stores during pandemic-related lockdowns. While Sephora went dormant, FLIP.shop thrived and multiplied in ways that must have been so validating for your team to track. What was the first major metric or milestone that your team celebrated?
Peter: Each department worked hard and reached milestones quicker and more efficiently than we could have ever imagined. Many of these are not necessarily noticeable to someone on the outside, but that doesn't make them less valuable to the business overall. The most noticeable to the consumer was probably the number of brands that embraced us very early on. We launched with about 200 brands on the platform, and in a matter of months grew to almost 1000 brands.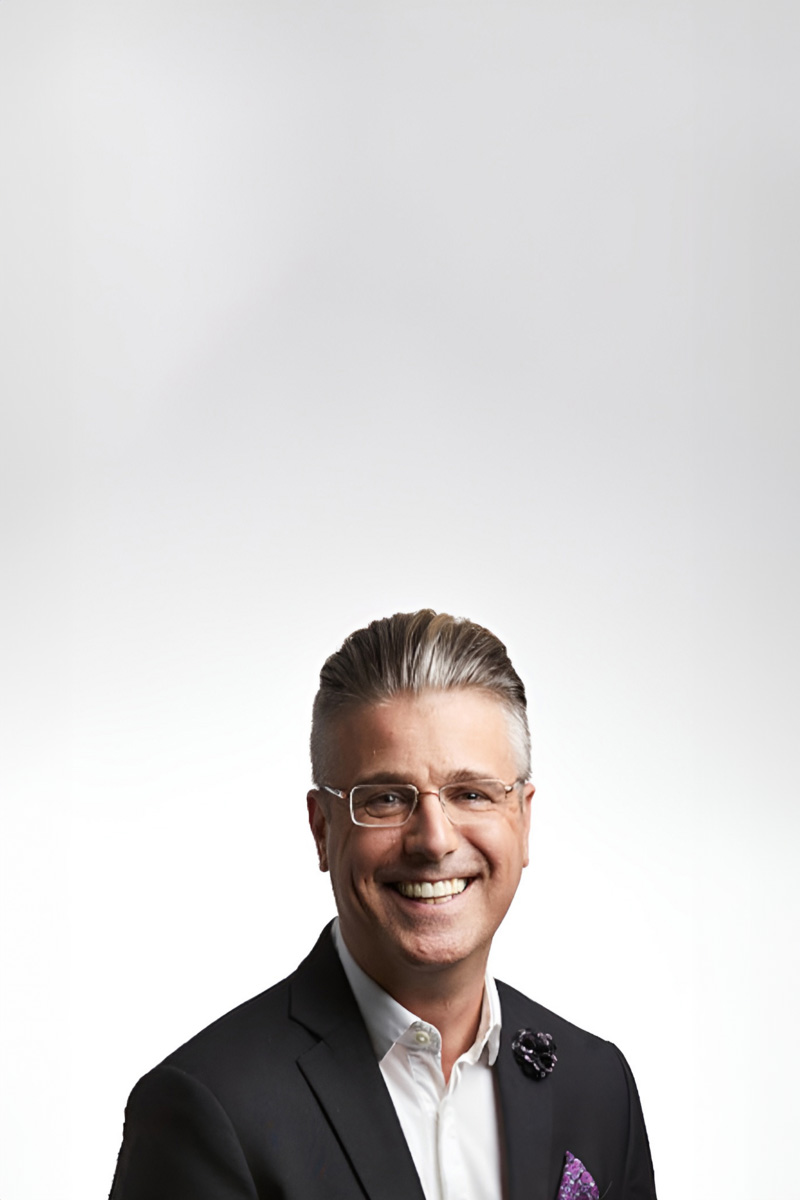 Today, we have over 2000+ brands live and we are constantly onboarding more. When brands started telling us that we were driving traffic for them and had become a major part of not only their sales but more importantly their marketing, THAT was when we truly knew that we had something that was making a distinguishable and real difference.
SiSi: As the original innovator of the micro-endorsement space, what signs did you see emerging that helped you get the jump on how impactful peer-to-peer and influencer marketing would evolve to be?
Peter: Micro endorsements have evolved significantly over the last 18+ years. When we originally started doing this at EFG back in the early 2000's, we were simply doing one-off deals mostly with larger well-known celebrities, then eventually with smaller "publishers" as we called them at ad.ly. As technology involved, it was really trying to figure out how it could be scaled, which we eventually did at ad.ly, adinfluent and with our company, looksy.
Scaling happened, but the overall impact of many influencers eventually started dwindling. I began noticing this in 2018-2019, before the pandemic. Most people disagreed with me at the time and said I just wasn't seeing it, and in fairness to them, the industry was white hot. There was a huge uptick in influencers, but not in conversions. Like stocks, most people don't buy early, they buy stock when it's hot, and then it is too late. You have to be able to see the trend before it happens.
This is exactly what makes FLIP different; it's not influencers that are told to post about a certain product that are creating reviews, but rather REAL people, the shoppers themselves, the consumers that have actually purchased the products from us directly that post the reviews. A straightforward review by a real customer!
SiSi: As one of the largest social commerce platforms in the United States, FLIP's growth has been nothing short of seismic. The company recently raised its Series B at a 500-million-dollar valuation, and may be the next Unicorn. What companies and leaders have inspired you in your path to date?
Peter: Yes, we've grown significantly and continue to grow, even as the overall market has cooled. We raised our series B last summer, and have grown significantly since then, unicorn status is next for sure. For me one of the most aspiring people I've ever met, is our founder at FLIP, Noor Agha. I have never met anybody as dedicated as him, and though he often says that I am an older version of him, I'm not sure that I can live up to that—he is a true visionary.
Regardless, he is the main reason I decided to come out of retirement and help build this amazing company with him. After I left my last company in Asia and moved back to the USA, I decided I was going to retire. I had a few board seats and kept busy doing some angel investing and advising, but Noor had other ideas for me, and it was his vision, and his true dedication to FLIP that made me hang up the retirement hat, and do it one more time.
SiSi: Of all the magnificent FLIP moments and accolades along the way to hitting peak cult status among skincare aficionados, beauty editors, and makeup tutorial junkies, what validation means the most to you?
Peter: I think the most important for me is knowing that we're truly building something that's changing the e-commerce landscape. By now I have met countless brands that have told me amazing stories about how they have grown significantly since launching on FLIP and if it wasn't for Flip they would be no more. We helped them get discovered.
Likewise, I've met countless of customers who share with me that they have discovered new brands and products that they never knew existed. Shoppers who found products that they would never have purchased before, had they not seen another customer, that they could relate to, reviewing that product. It is truly amazing to see the small micro communities that are being built endlessly day after day on FLIP.
SiSi: What vital intelligence or insight did you take away from your prestigious post as Master Franchisor and CEO of MANGO for the Philippines and Thailand that has served you well in current ventures?
Peter: As a serial entrepreneur, I think that each and everything that I've done through my life has an impact on what I do today, not just my last position. I've built so many successful companies, most have been sold but many are still around today and each has taught me a different set of skills. Operating a business in Asia and a brand as big as MANGO is very different from operating a business here in the United States. I'm not sure if that experience makes me any better at helping Flip grow here in the United States, but what I can tell you is, there is no one that knows the international market, especially Asia, better than me!
I don't mean to sound arrogant, but most of the Brands that we acquired in Asia for distribution enjoyed great success under my management; some of the brands were already established in Asia before we took them, but failing, including MANGO, which was bankrupt when we took over as the master franchisor; I turned that business around in just 18 months, closed underperforming stores, renegotiated leases with all the malls, opened new flagship store in the best malls and in the best locations. Asia is a hard market to crack and succeed in. Countless companies have tried and failed. One of my partner's once said to me… "If you succeed once, you can, at best, call it luck, if you can do it twice you can call it a skill" at this point I've done it more than half a dozen times.
SiSi: You've launched and acted as an advisor on various business entities in the online, mobile and digital space—Tinder, ad.ly, looksy, VMoney as well as TRV, TRIMARK, FICO and Retail Specialist Inc. Leaders in the space are drawn to your trailblazing expertise in the retail and brand sector, both domestically and internationally. What has made you so adept at reading the retail sector, predicting industry trends before they become widespread?
Peter: Wow, that's a big question and thank you for the compliments. I'm clearly a bit different than your average CEO out there. I think there are many reasons for my success, but mainly 1) I'm highly creative 2) I'm very analytical and 3) I am very good at combining the two. Essentially, my left brain works very well with my right brain. I've come to realize that not a lot of people can do this. I'm as comfortable with the creative team as I am with the finance team. My creative side helps me see and envision the future and my analytical side allows me to figure out how the brand or product can perform and take advantage of opportunities.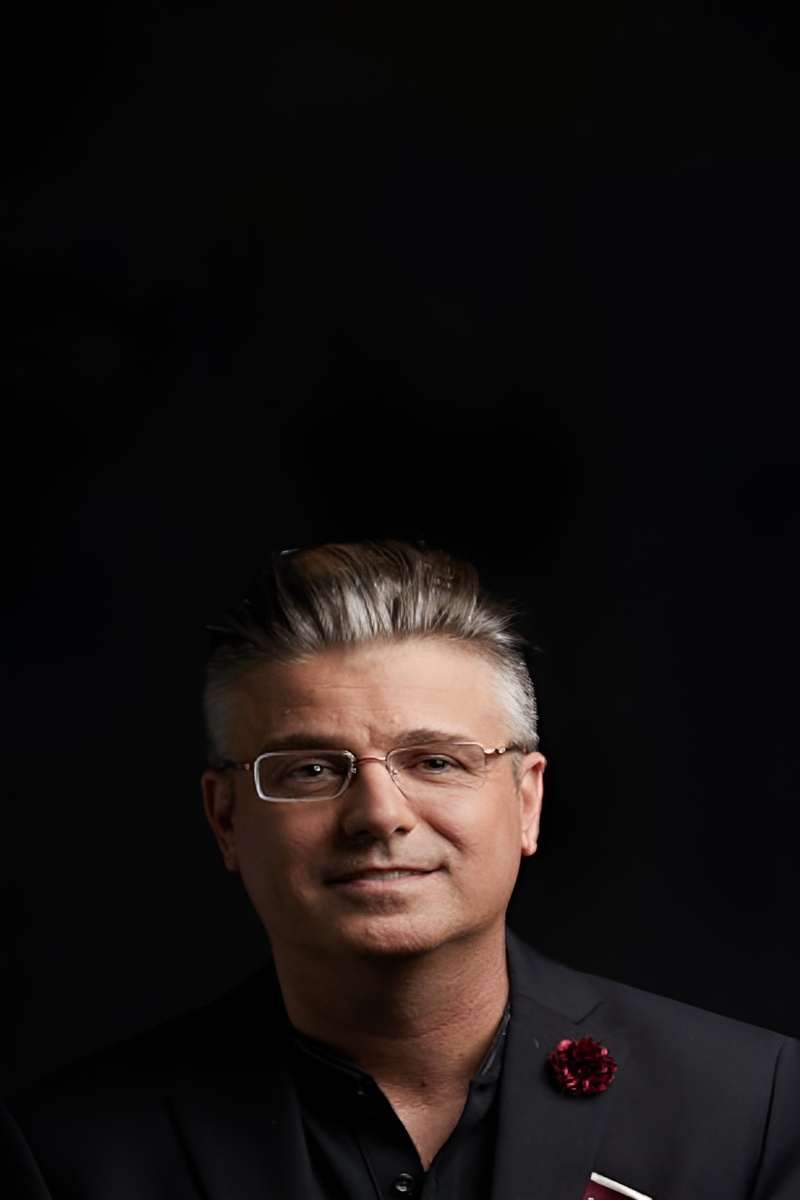 As mentioned before, I've been extremely successful in Asia, a market that's not easy to operate in and many companies tend to fail. It's important to be flexible and willing to adjust when going into new markets. Many companies forget that the reason they became a success was because they adjusted until they found the right way to do it, but the right way here is not necessarily the right way over there. The number of times I've heard: "This is how we work here; we want to do the same there" Or "We tried that here and it didn't work" but out there is NOT here or vice-versa. The ability to understand different markets, the cultures, the opportunities that each market offers, and being able to translate this into a day-to-day win for a brand has been something I've succeeded at. I never give up, and I don't mind failing because I keep trying until I succeed. I know my strengths and weaknesses. Never underestimate the power of this.
SiSi: In the era of over subscription, over saturation, overstimulation, how does FLIP innovate to get right in the sweet spot of what your customer base is looking for?
Peter: I think one of the most important assets is our transparency and authenticity of the platform overall. Secondly, we listen not only to our customers, but also to all our brand partners. We are not afraid of change, but rather embrace it in order to constantly improve our platform to better serve both our shoppers as well as brands. We recently started adding more categories, in order to provide more variety for the shoppers, giving the customers more choices and providing a better experience for them. Additionally, for brands, we have changed the way that we work with them and simplified the overall process to make it easier for all our brand partners to work with us, and most importantly to be successful with us.
We recently launched our dropship model which has been a huge success; we simply connect with a brand's existing online store, feature any of their products on FLIP and when customers place an order with us, they simply pick, pack and ship it from their own warehouse! It would be the same way they handle any orders that are placed directly on their own brand website. This has been a huge success as brands can literally go live within an hour after speaking to one of our onboarding team members.
SiSi: You are renowned for possessing a super sentient literacy when it comes to reading the room, gaining allies and forging strategic partnerships. How did you develop such nuanced diplomatic skill?
Peter: I live by a simple phrase: "In life, it does not matter what you say, it only matters what people hear." Essentially, it is not the actual reality that's important, but the perceived reality. Once you truly understand that, you will start seeing the world slightly different; you will see that most are too focused on what they are saying, but not on what others are hearing.
SiSi: What are some of the lifehacks you have relied on in balancing travel—bouncing between your residences in Los Angeles, Manila and Bangkok—with professional engagements, conferences and business meetings?
Peter: I'm a typical Aries, I quickly get bored of the same place, so being able to travel between not only my residences, but also between professional engagements, etc. has actually been energizing for me. Additionally, I am not a micromanager, so the team that reports directly to me needs to be extremely capable and self-motivated, allowing me to be out of reach for 1-2 days at a time without any interruptions to the business.
This goes back to what I said earlier, understand your strengths and weaknesses in order to ensure that your team complements your own abilities, ensuring there is a proper balance. A few life hacks that have definitely helped with travel internationally is Global Entry, PS at LAX, and similar VIP concierge services in Asia that allow me to bypass overcrowded check-in counters and long immigration lines. Additionally, lounges, particularly the ones in Asia, provide me a beautiful and ultra-modern place to freshen up, catch up on work, or get a bite to eat in between flights. This has been a gamechanger!
SiSi: On a more personal note, what is your idea of a perfect weekend escape?
Peter: Because my work life at times can be very public, I prefer my personal time to be very private. Weekends are very important for me; it's the only time I can fully recharge. No matter if I stay local or decide to head out of town for one or two nights, I prefer them to be quiet, low-key and peaceful. If I stay in town I usually prefer to be at the beach and go for some long walks to get some fresh air to clear my mind. If I'm in LA, I also like the idea of driving down to Palm Springs. I love the heat; but if I had my way, I would prefer to be at my homes in Asia — there's something about tropical warm weather and the constant sound of the ocean that keeps me calm and relaxed. I actually wish I was walking on an Asian beach right now!