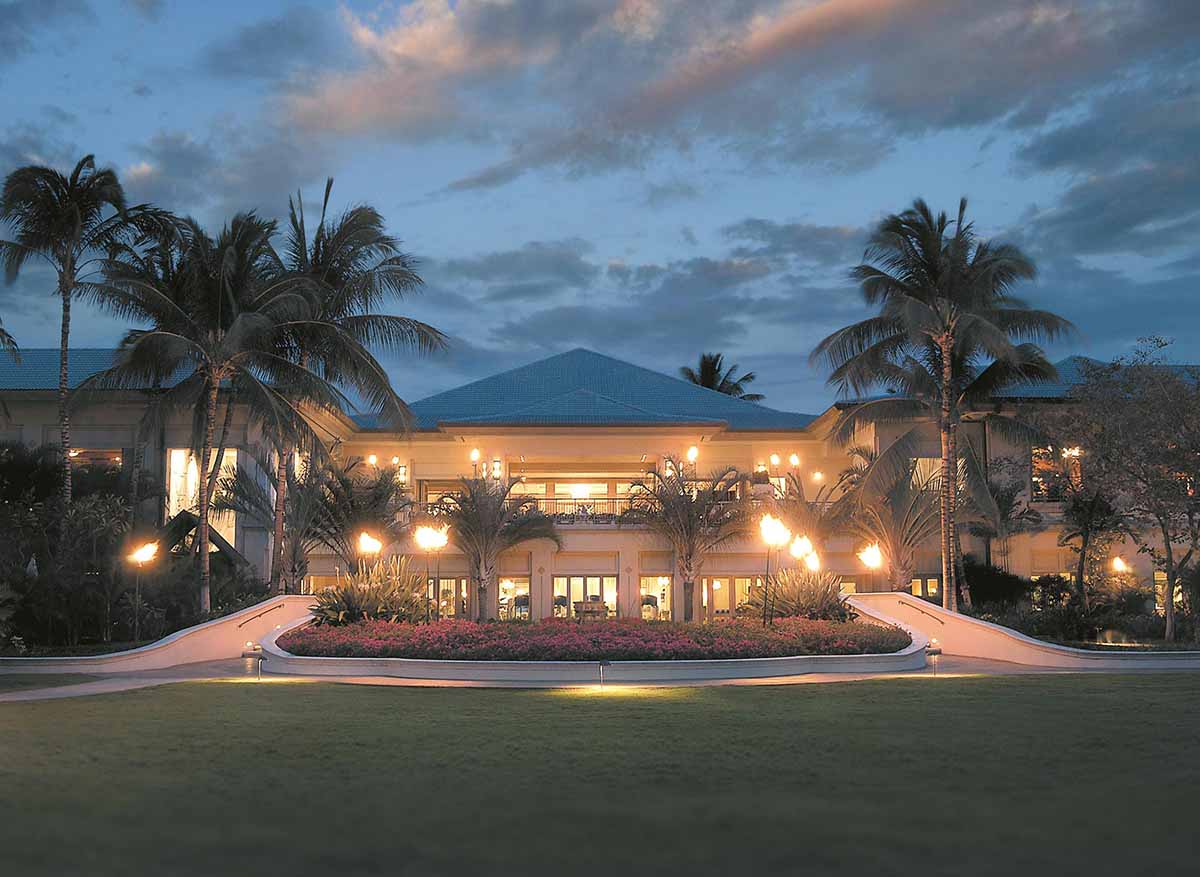 For Kristina Makushenko, swanning like a siren in the Versace pool in an evening gown, stilettos, and flawless waterproof Make Up For Ever is just another day at the office. Dubbed the "Aqua Queen on Heels", the former professional synchronized swimmer clinched gold at the World Champion for the first time at the age of just 13 years old. She went on to win world champion four times and gold at the European championships twice. One could say her post-competitive career has proven to be her true golden age. Her creative direction with choreography and wardrobe has accumulated hundreds of millions of views for her viral videos.
Makushenko recently partnered with Fairmont Resorts on a most magnificent collab. The luxury space has never felt more truly alive. Near pathological levels of competition amongst five-star resorts has certainly given affluent travelers a bevy of compelling avenues to spend their recreational funds. Yes, I get press releases on the daily boasting multimillion expansions and renovations. All well and good for the local economy, bonus points for building toward LEED certification. But what about the renovation of a hotel's soul?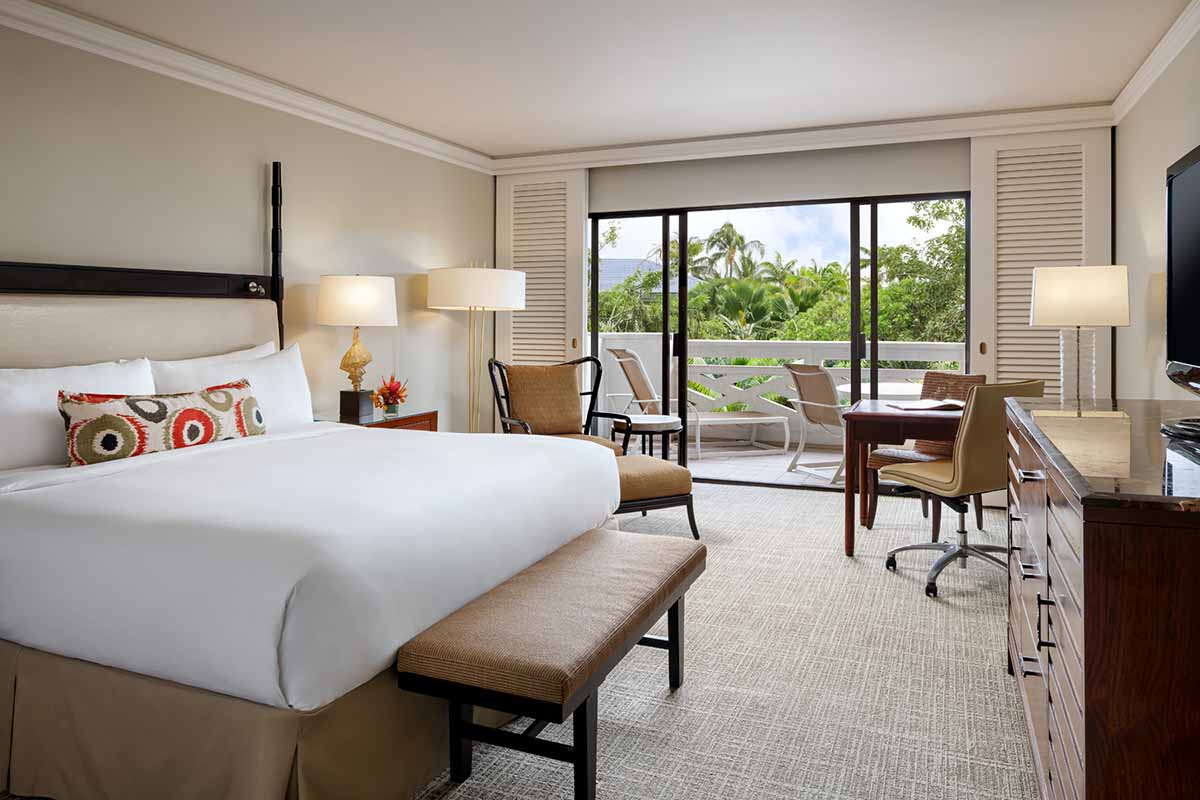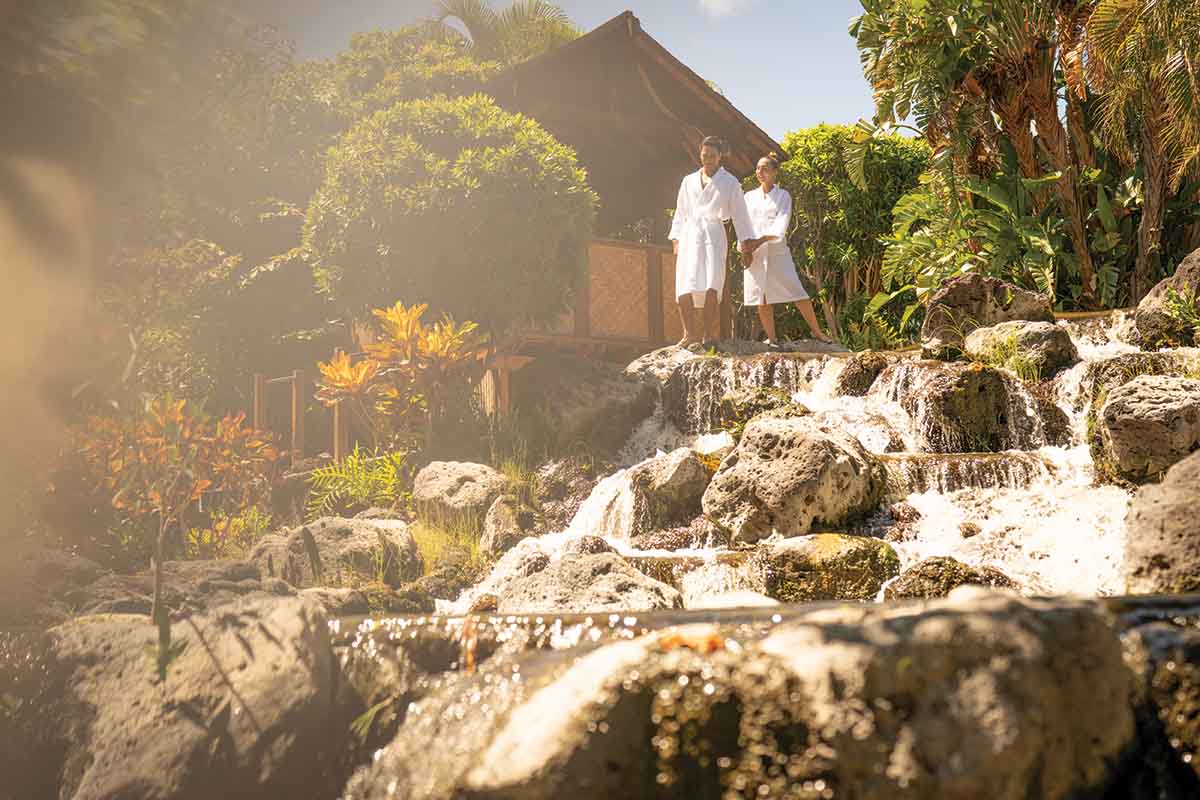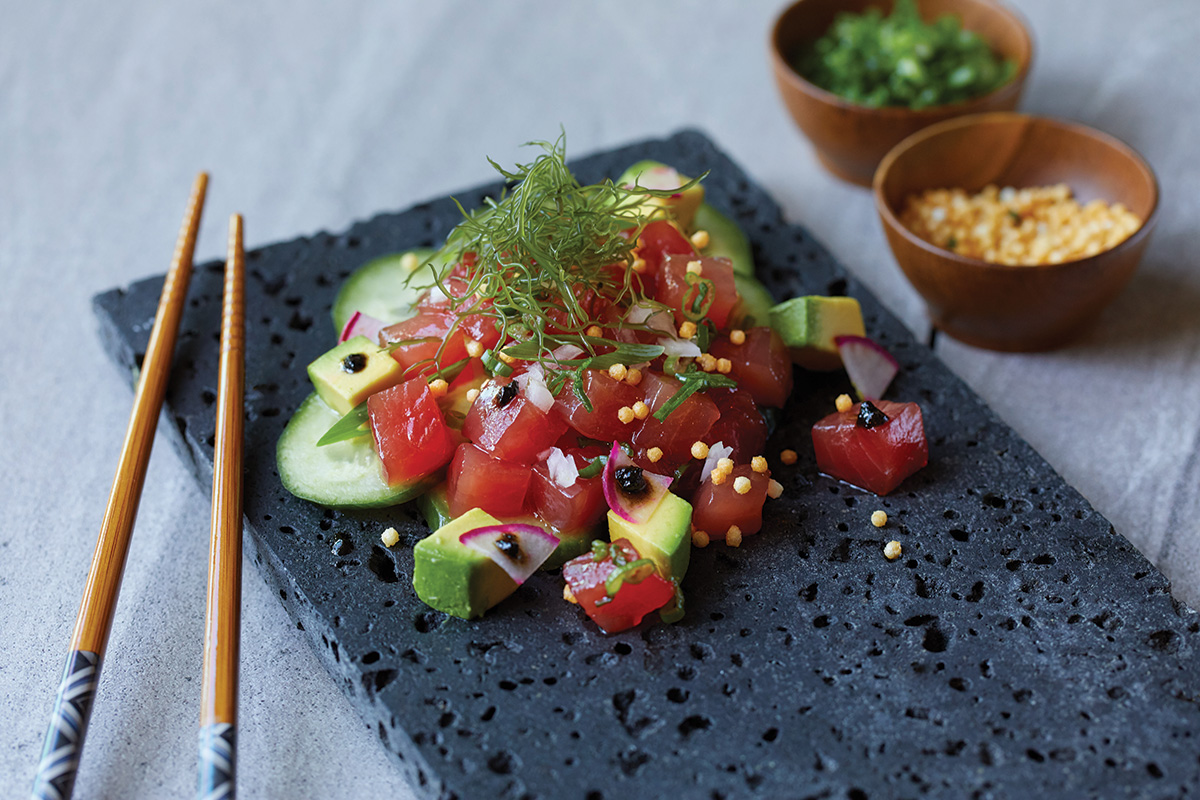 The brain trust behind Fairmont's new Beyond LIMITS initiative deserves a massive year end bonus for taking on this question. This selection of unforgettable experiences is only offered at Accor Living Limitless hotels in North and Central America. The goal is to challenge expectations, break down conventions, and elevate notions of luxury beyond what was previously thought to be possible. Each private, immersive experience takes guests on a voyage of deep discovery and creative revelation. We spoke with Makushenko on the eve of her inaugural performance.
SP: Share with our readers the inspiration behind your Beyond Limits performance concept.
KM: My dream was to get out of the pool and into the ocean. I've earned the title of World Champion in synchronized swimming four times, several of my underwater pool performances have gone viral with millions of views, but it was the ultimate feat to choreograph and perform a live, underwater ballet in Pauoa Bay. I spent quite a bit of time swimming in the bay, studying the currents and learning about marine life, which collectively inspired my performance for Fairmont.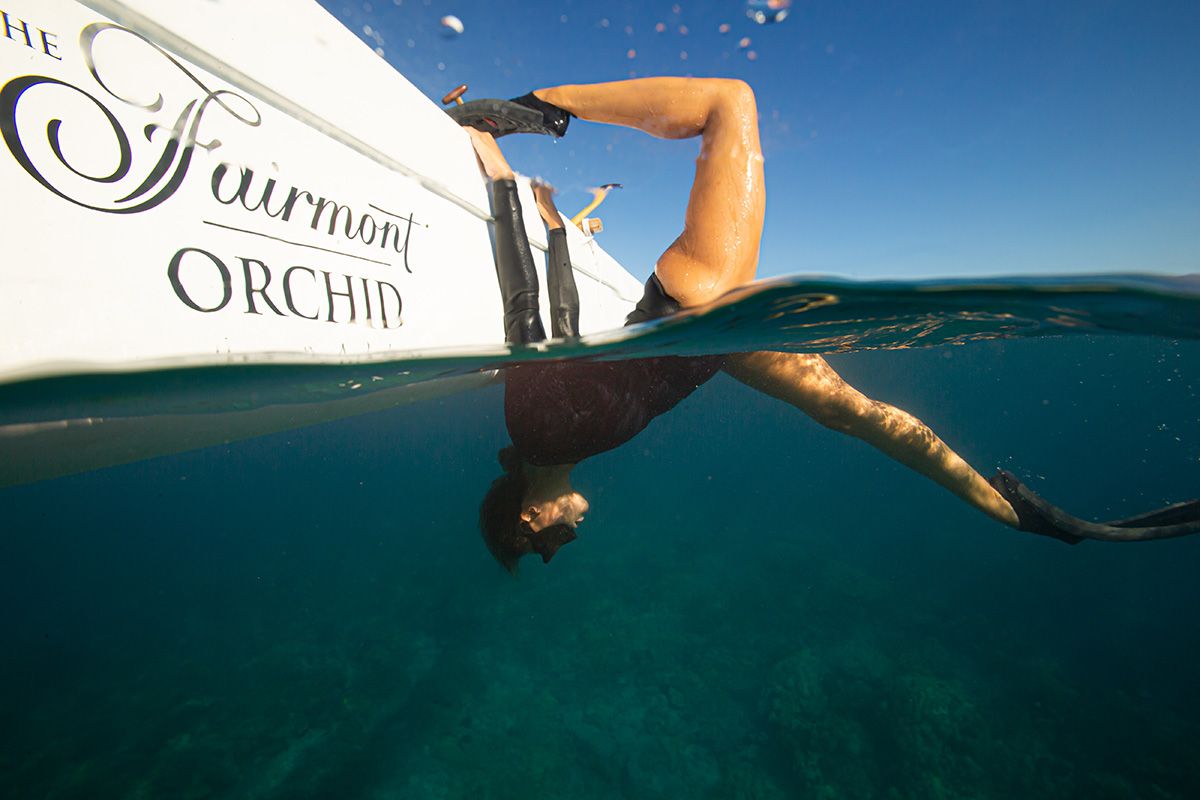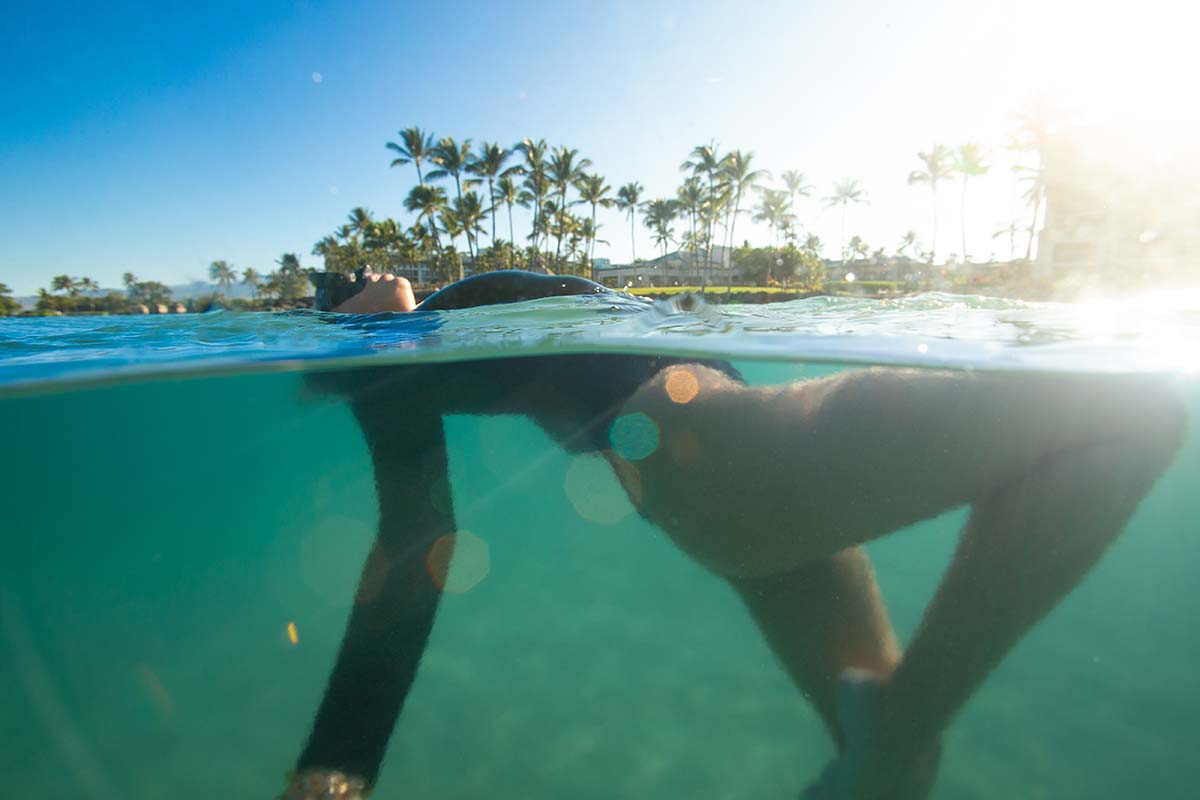 SP: What was the most compelling behind-the-scenes aspect or challenge of creating a genre-defying underwater performance exclusively for a luxury resort?
KM: The ocean is both compelling and challenging because it changes every day. The property offers a number of ocean experiences… but nobody would ever think of watching an immersive, underwater ballet in the open ocean. So we wanted to create a once-in-a-lifetime experience that inspired people to stretch their imagination.
SP: Who proved to be the most vital Fairmont team member to help you achieve your logistical goals and aspirations on this complex commission?
KM: Fairmont Orchid's Hui Holokai beach ambassadors took me out on a canoe prior to each performance so that guests could ride in on traditional outriggers over to a floating stage for an optimal viewing experience. Fairmont also had a special underwater speaker commissioned so that the audience could hear the music clearly below the surface. I dance in high heels upside down on the underside of the water's surface before transitioning to the second piece of music.
SP: Beholding your "limitless" 360-degree dance left me speechless. Not knowing where you would surface or dive from moment to moment catapulted the spellbinding choreography to the next level. What were the guiding ideas around designing the viewing experience to be truly immersive?
KM: In order for a performance to be exciting, it needs to have an element of surprise. I weaved in, out and among the audience so they never knew what to expect. Just as the ocean is dynamic, I wanted the choreography of the underwater ballet to be characterized by constant movement and change.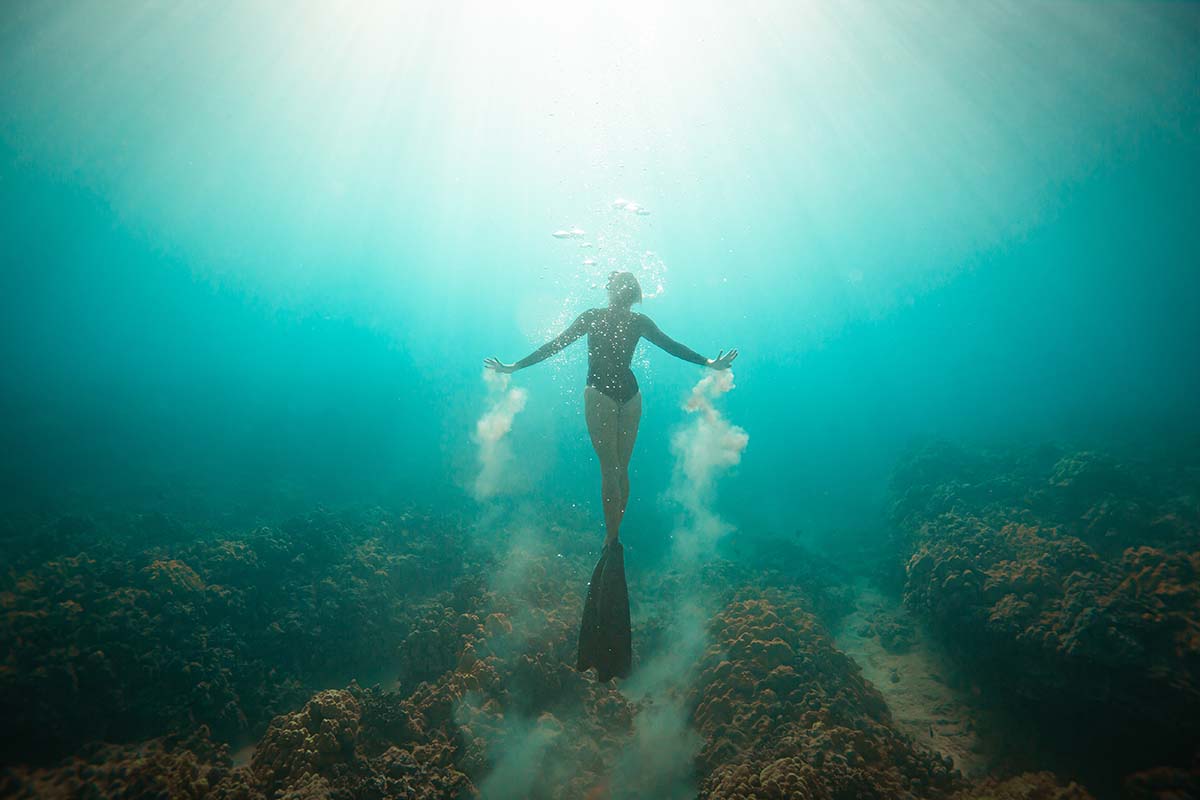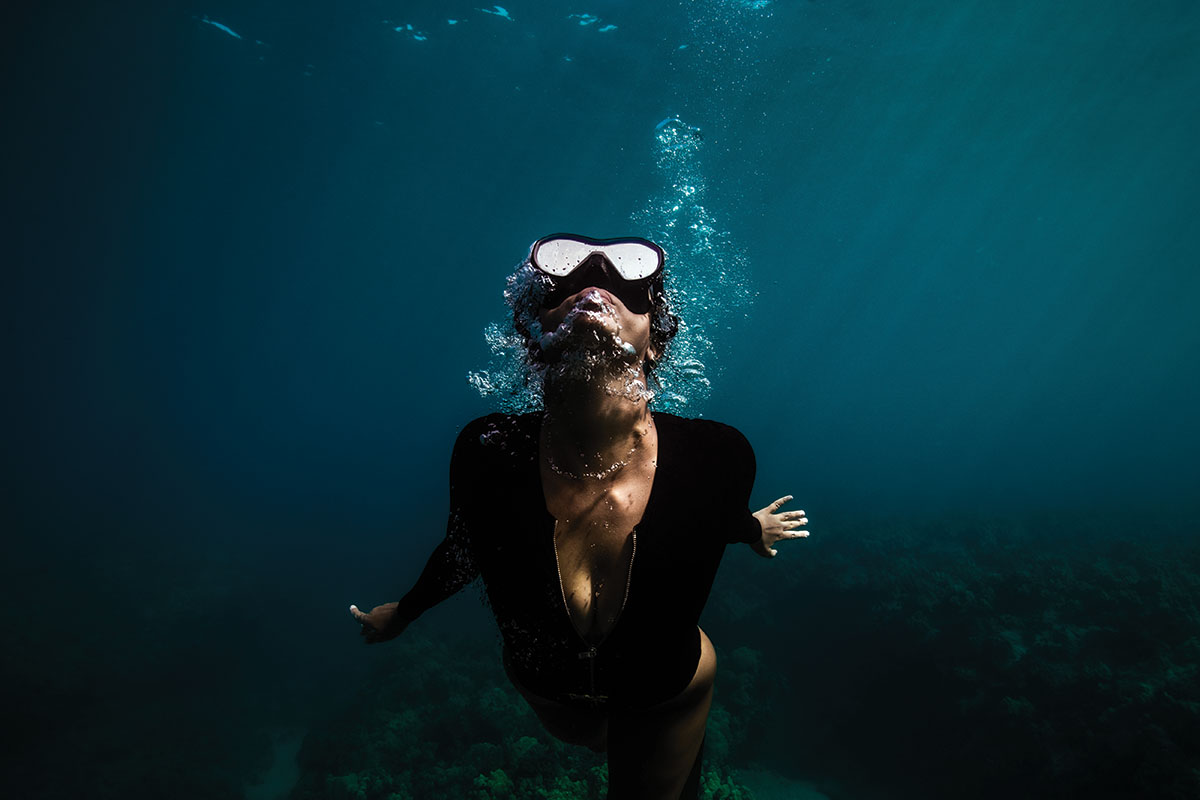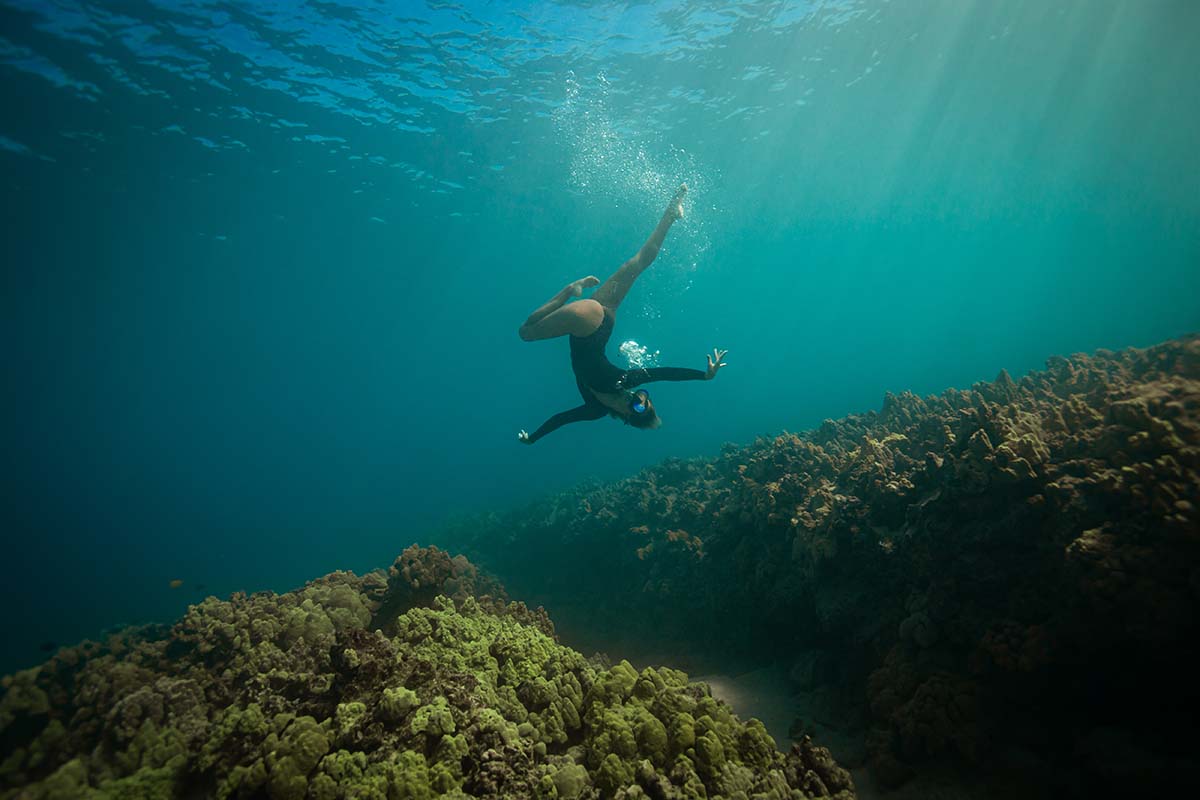 SP: Describe the highlights of mingling with guests over the course of your Fairmont Orchid "ballerina-in-residence" experience.
KM: Guests were surprised that I could stay underwater for so long. My secret is to take a deep breath and slowly submerge underwater and exhale 80 percent of the air out of my lungs. Once I have 20 percent left, that's when I start the underwater ballet. It takes a lot of discipline and endurance. It was also fun to practice underwater dancing in the property's 10,000 square foot pool between performances and observe guests swimming by, wondering what was happening!
It was beyond inspiring to dine with Kristina and chat about her performance over a divine feast of new school brunch classics like açai bowls and coconut mango chia seed parfait. Indeed, one of the major draws of the hotel is its innovation on the culinary front. The virtuosity from Chef Isabel Chung has kept banqueting and weddings buzzing. She oversees all creative initiatives of Fairmont Orchid's culinary operations, including the fine dining, AAA Four Diamond Brown's Beach House. Chung is among an elite circle of female chefs who hold the title of executive chef at Fairmont properties worldwide. Her leadership hits a homerun at Binchotan Bar & Grill–think drool worthy Wagyu Short Rib Donburi, Misoyaki Mahi Mahi, and Macadamia Nut Shrimp.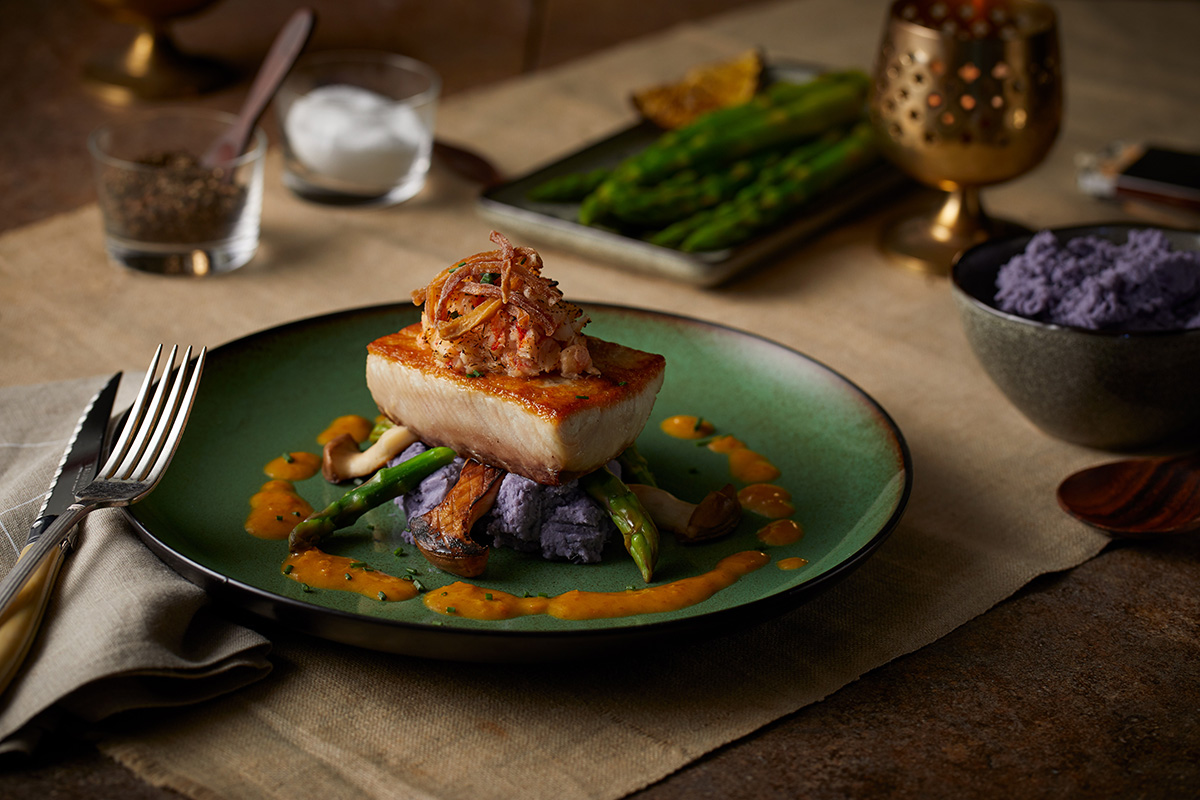 Like Makushenko, I was similarly transfixed by the sheer serenity of Pauoa Bay. On the Big Island, no other hotel can offer as idyllic a swimming beach as the Orchid. It's one of the major factors that has water safety-conscious families returning year after year. The hotel beach is a sheltered bay that prevents large waves from entering; even on windy days it's suitable for kids to swim. Even when the ethereal ballerina isn't in residence, there is a symphony of seahorses, sea turtles and manta rays to explore!