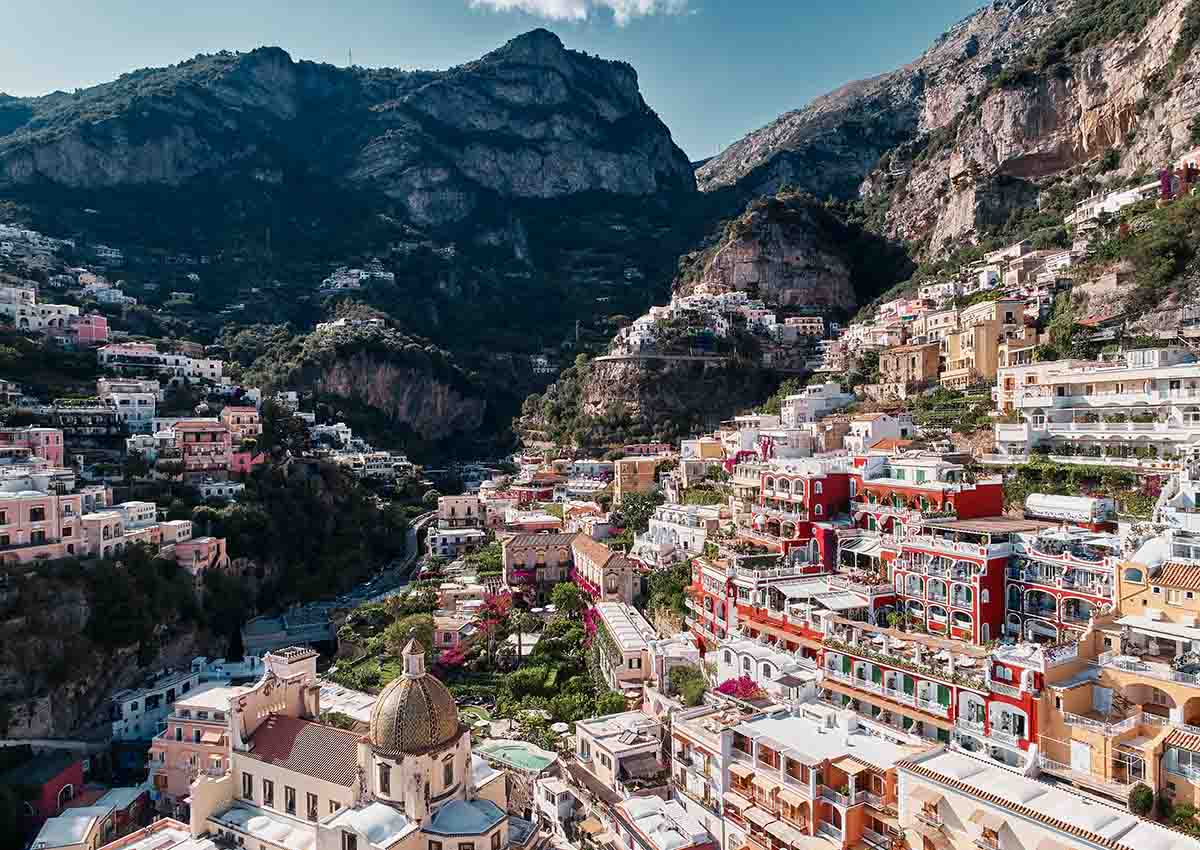 Le Sirenuse, originally an 18th-century summer villa of the Sersale family, is Positano's colorful cliffside retreat located on the illustrious Amalfi Coast. The stunning property consists of 58 rooms, four restaurants and bars, and a beautiful pool with breathtaking panoramic views of the Mediterranean Sea and surrounding landscape.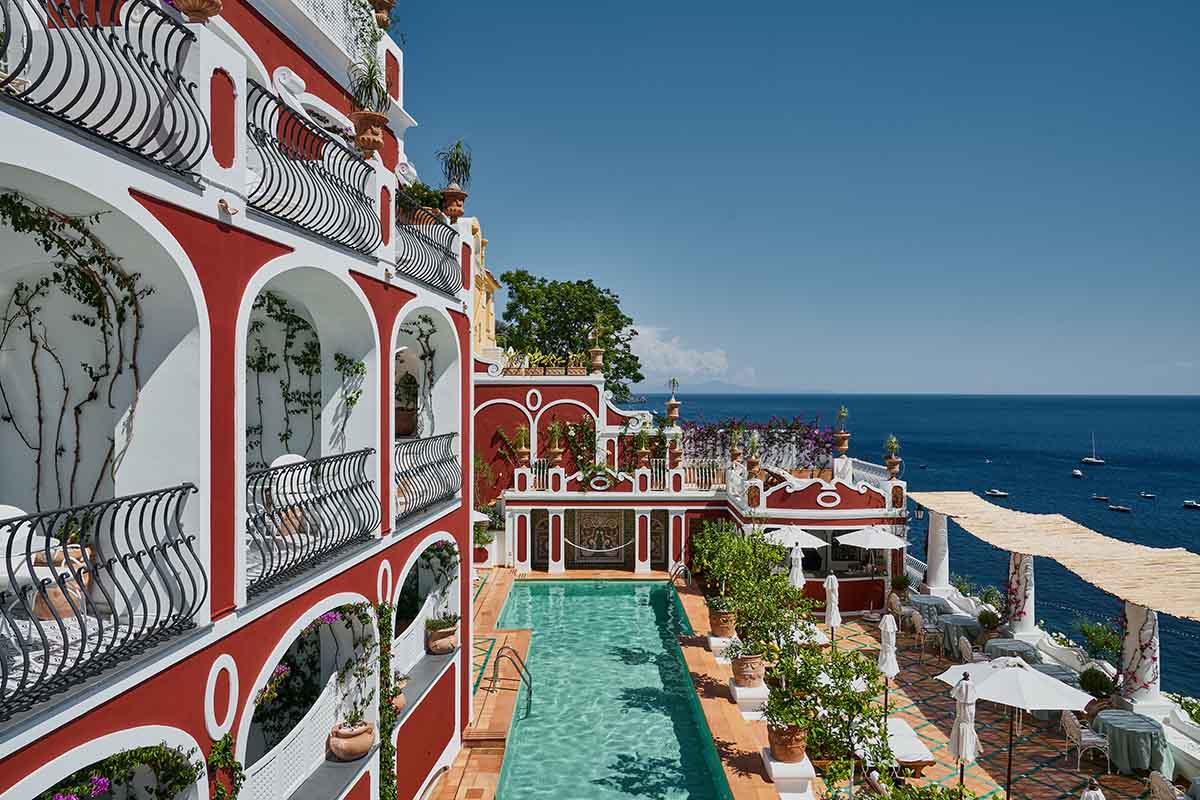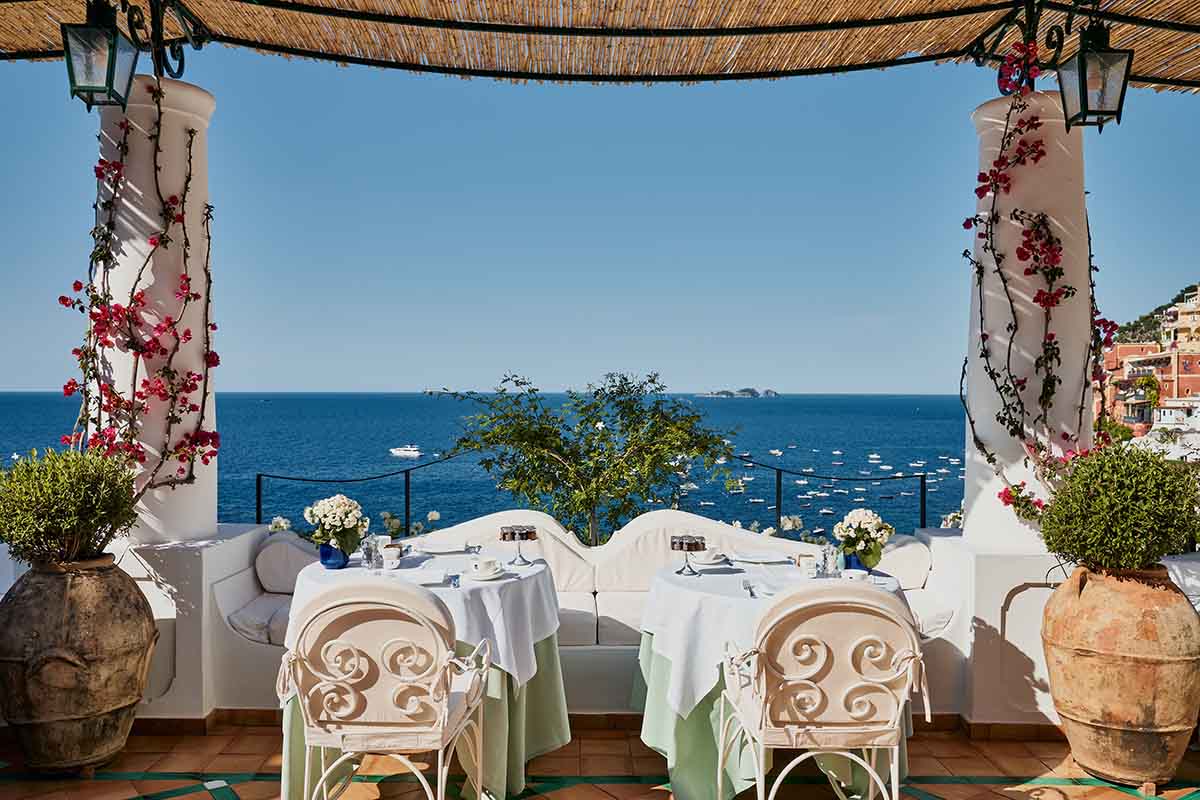 Contrary to the hotel's eclectic red façade, the Spa at Le Sirenuse is an unadorned and quiet space that invites tranquility and inner focus. Every design detail has been imagined to perfection, from crystal onyx walls to a granite steam bath to an ice room with a ground ice cascade.
Le Sirenuse has always been a family affair. The Sersale family has turned the resort into one of the most iconic hotels in Positano. One of their outstanding programs, Dolce Vitality, is a week-long fitness and detox retreat that takes place twice a year. "My aim in founding Dolce Vitality was to invite a small group of like-minded guests to explore this other world with me, my family, and a passionate team of locals. You'll experience breathtaking views, far from the crowds," said Antonio Sersale, owner of Le Sirenuse.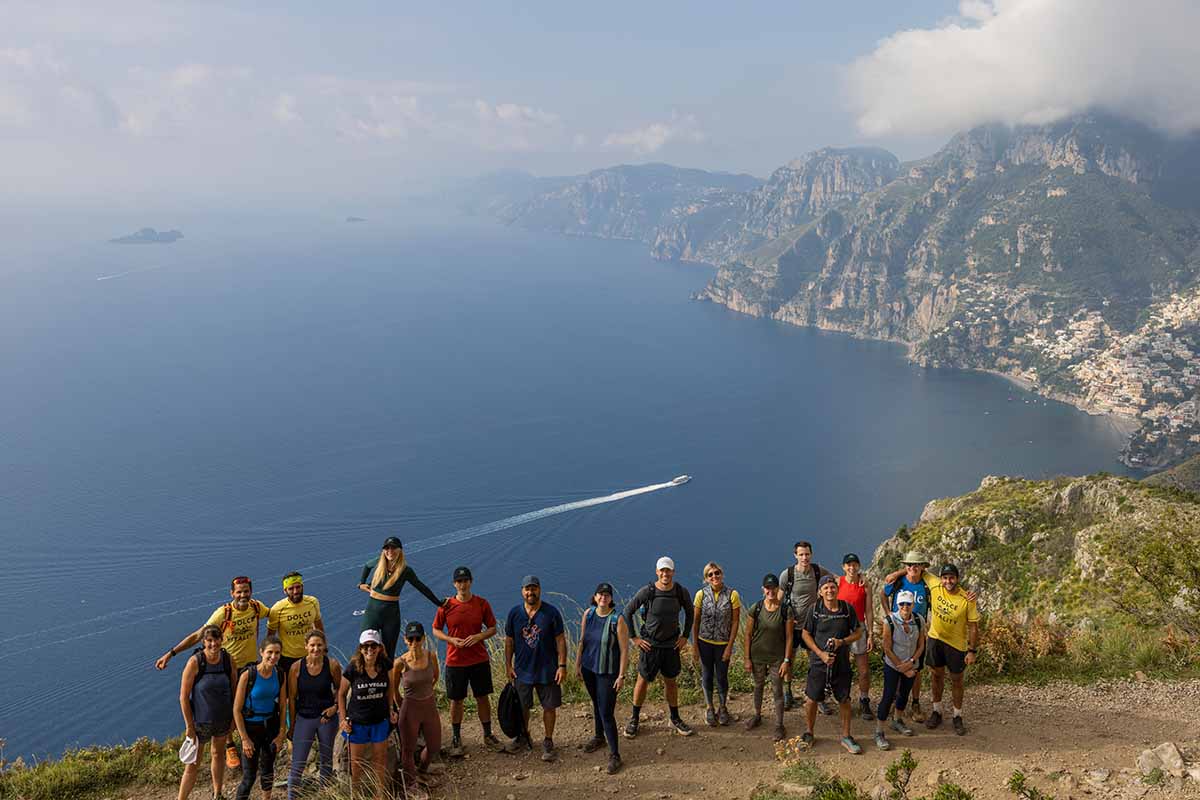 We sat down with Antonio's son, Francesco Sersale, who currently manages the retreat, to talk about the Dolce Vitality experience.
What types of individuals come to the Dolce Vitality retreat?
FS: Anyone and everyone with a shared passion for the outdoors and an active lifestyle. Our participants come from all over the world.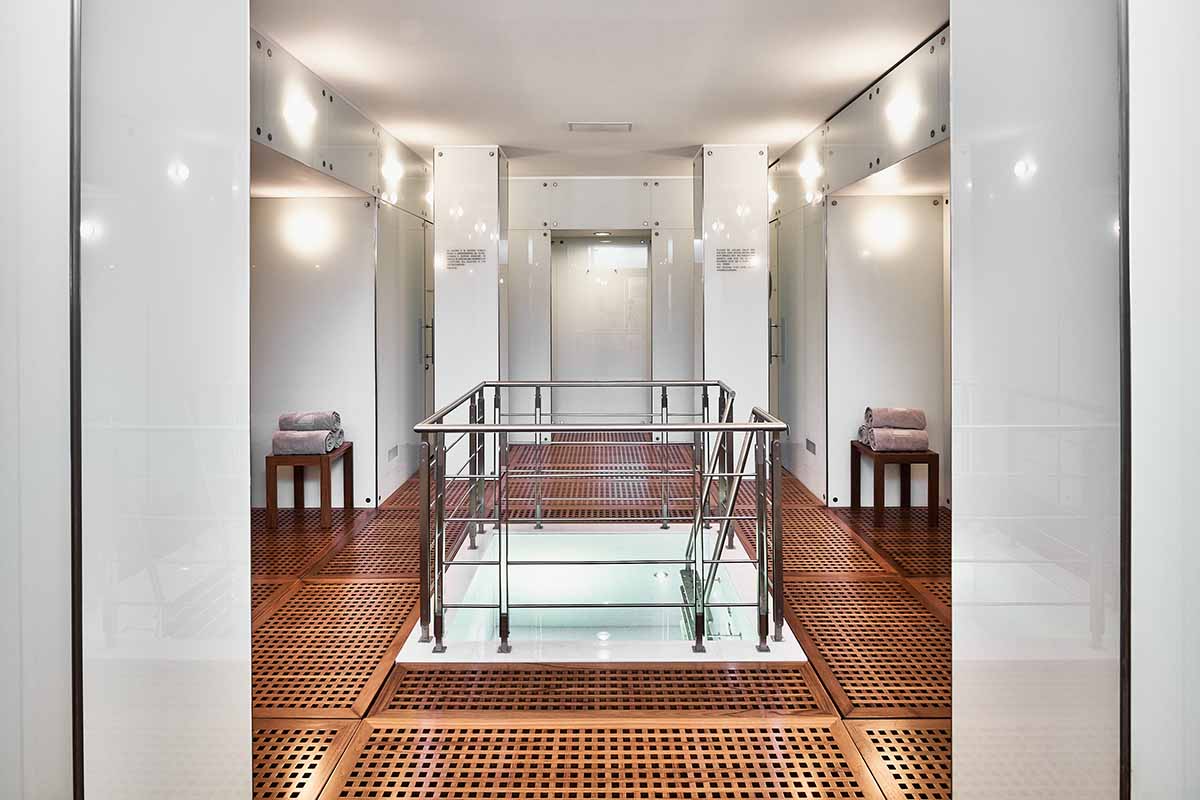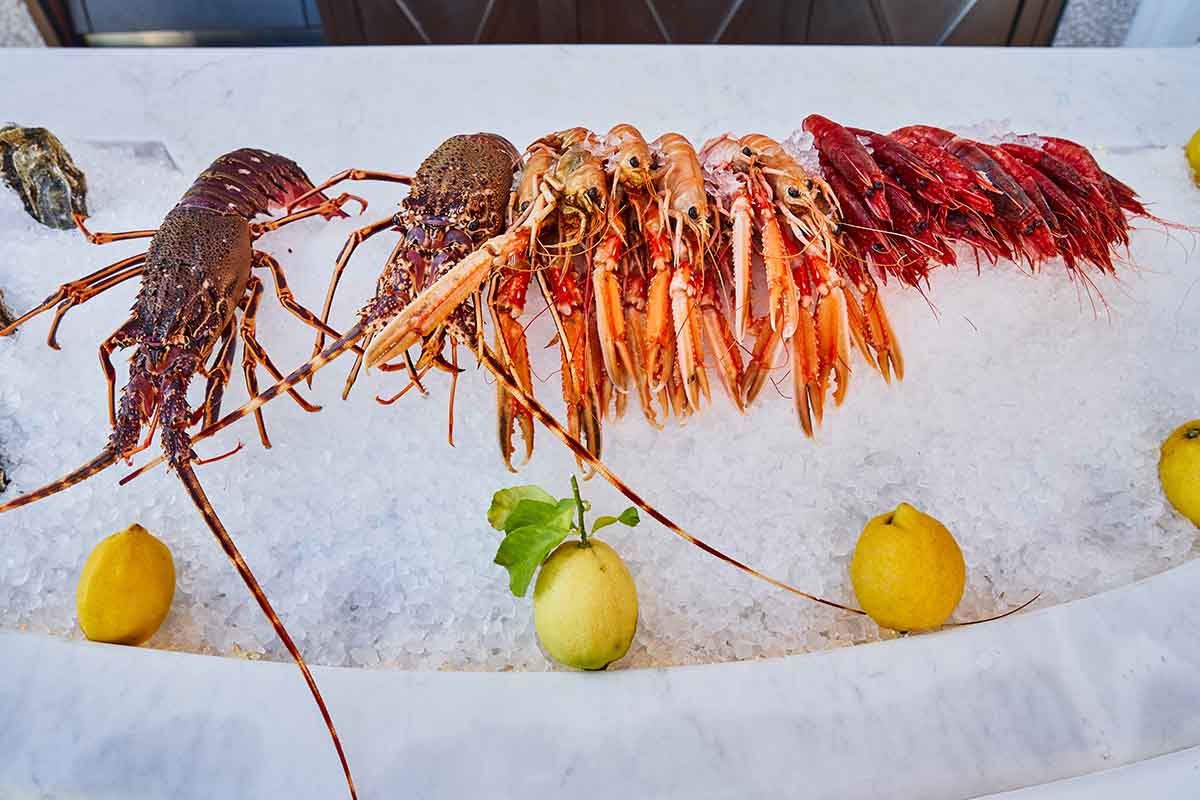 How does a person change (body, mind, spirit) from the day they arrive to the day they depart?
FS: Well, people certainly go out with a lower number on the scale than what they came in with, but that's just the beginning. DV is incredibly detoxifying and energizing… but most of all, people leave here with new friendships. That is the true gift that Dolce Vitality gives.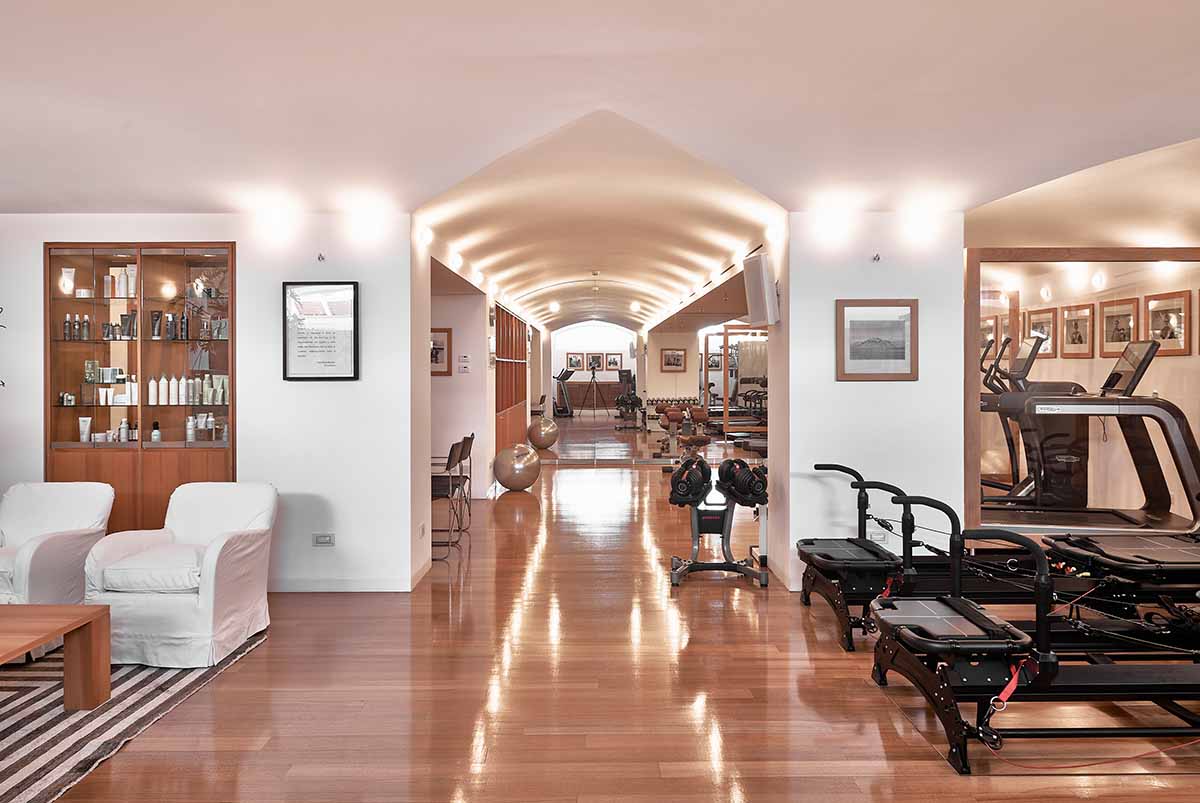 Do you see returning guests often?
FS: Yes, we have seen a few returning guests.
What sets this adventure apart from other fitness retreats?
FS: The location. Not just the incredible hotel Le Sirenuse, of which guests get all to themselves for the week, but the nature. Dolce Vitality uses as its open-air gym Positano's intricate network of ancient footpaths and mule tracks, from celebrated routes like the Path of the Gods to relatively untrodden paths. And, the views!
What emotions do you hope to draw out from guests?
FS: Passion. Exhaustion. Liberation. Satisfaction.
What athletic level should guests be at when they arrive to Dolce Vitality?
FS: Applicants should possess previous hiking experience and good levels of fitness.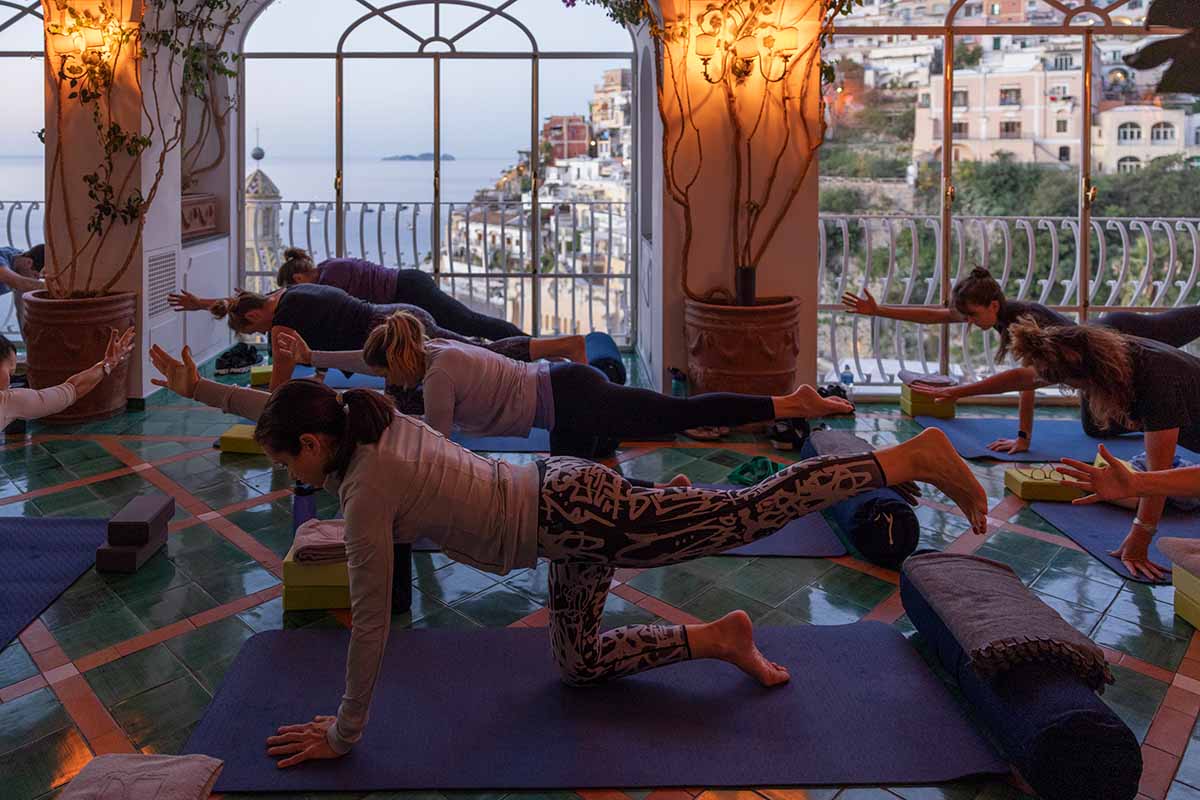 How do guests travel to the destination? Are there nearby private airports or helicopter access?
FS: The closest airport is NAP (Naples), which is a 1.5-hour drive from the hotel.
What are some ways visitors incorporate this Mediterranean lifestyle into their daily lives?
FS: We hand out signature Dolce Vitality recipes at the end of the retreat to help our guests continue the most important part of a healthy life: Nutrition.
Do you incorporate medical wellness into the experience?
FS: We carry out a medical assessment at the beginning of the retreat: Bioelectrical impedance analysis (BIA). This is a method for estimating body composition, in particular, body fat and muscle mass.
Can you give me four or five descriptors that would describe a person's experience once they complete Dolce Vitality?
FS: Weight loss, increased energy, increased flexibility. revitalization
The next Dolce Vitality offering will be October 29 – November 4, 2023. Visit Le Sirenuse for more information on the history of the hotel and its luxuries.