One thing Gerard Butler will never have to worry about as an actor is being typecast. The Scottish-born movie star is too talented and established to ever lack opportunity. He's too versatile to have to slog through scripts and offers that bore him. He's too charismatic and real for moviegoers to get tired of. And he's too intelligent and street smart to succumb to a Hollywood system he has seemed to master, racking up over a billion dollars in international box office for roles he's played the lead character in.
In an era where movie stars are either as extinct as dinosaurs or as safe and boring as robots, Butler seems to be wringing as much fun out of life that is humanly possible. And consider this: he didn't even start acting until the age of 25, but has made up for lost time by playing a wide-ranging assortment of roles that have made him one of the most popular and sought-after actors in the world. He's voiced starring roles in animated films and delighted audiences in romantic comedies, thrillers, action adventures and musicals. Maybe he can get off his butt someday and produce a documentary in his spare time.
Butler (Or Gerry as select friends call him) will readily admit that doing press for a movie is not his favorite part of the filmmaking process. But if every actor who disliked doing interviews was as good at them as Butler, the American public would know a lot more about our movie stars. This A-lister gave Jetset A+ access and insight into his life and career as one of the most bankable stars in showbiz. It's a career that has featured huge hits, challenging roles, memorable characters and a lofty list of co-stars and directors.
What I believe separates an actor like Gerard Butler and makes him interesting to an audience is his lack of pretension. He's about as phony as a polygraph. As genuine as a hug from grandma. He doesn't require six layers of handlers to get an answer from, and while he might not love the process of promoting a movie, he's a professional who understands audiences are interested in things like what gets him excited to do a new film.
"It's hard to say what are the factors that make you choose a script because there's so many," Butler tells Jetset. "You go through the pedigree of the project and who is already attached. The writing is normally first and foremost for me. You can spot that almost immediately. The kind of world you're getting into, does it excite you? Does it challenge or scare you? Do you start to see that world, feel the character? I think with age, the litmus tests certainly get more stringent as you appreciate how much time you got to put into each project from development to shooting to press."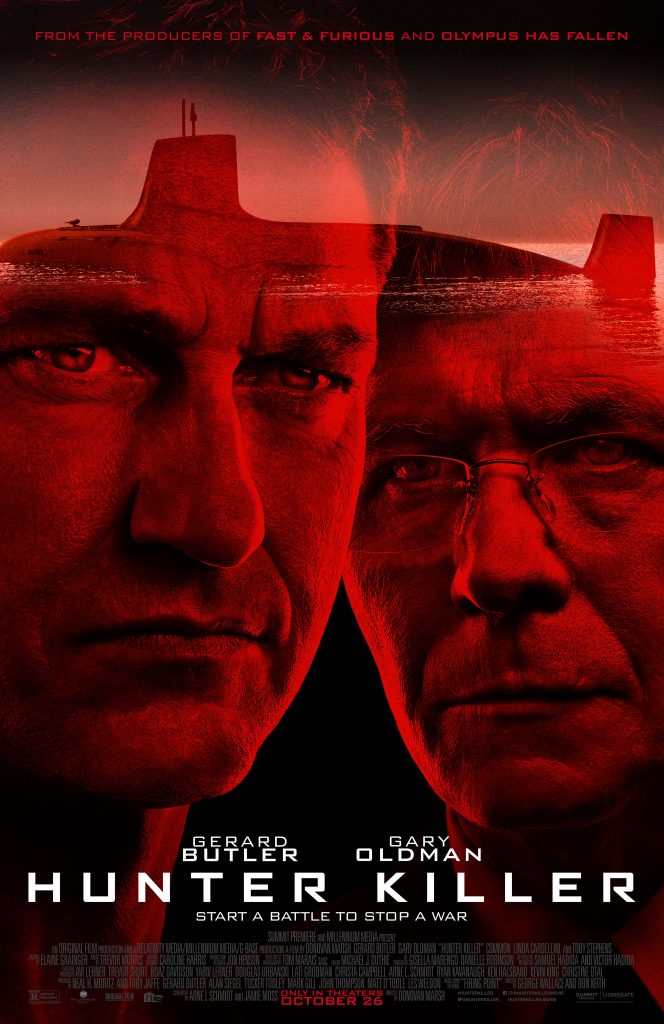 To say that Butler was born to be an actor would be inaccurate. His initial career track did include performance art, but of a different kind. He was studying to become a lawyer at the University of Glasgow before making the switch to acting after being randomly discovered. "I feel a lot of my acting skills came when I was training as a lawyer because every day was a performance to me. I was pretending to be a type of character in the office that really wasn't myself, as if I was somebody of that ilk who was interested and curious and passionate. In truth, I wasn't really. It had its moments, but so does a root canal," Butler tells Jetset.
Whether it was by choice or chance, moviegoers have had an opportunity to see Butler evolve before their eyes from playing so many roles. He's changed as an actor, and the industry has changed even more dramatically around him.
"Now when I'm making movies, I'm involved at every level from choosing the projects to developing the scripts, to finding the directors, the casting, so you're really right at the heart of it and in flow with the project and it eats up all those creative juices. In a lot of ways the pressure is more, but so are the rewards. Every time I think my passion is running thin, I step onto a new project and there I go again from the excitement, the nerves, and the being swept up into the process."
The fun Butler had making his latest film, "Hunter Killer," was wrapped in a layer of intensity and marinated in real-life political drama, intrigue and danger. Joe Glass (Butler's character) is on the hunt for a U.S. submarine in distress when he discovers details of an upcoming coup in Russia. Captain Glass assembles an elite group of Navy SEALs to not only rescue the Russian president who is kidnapped, but he also must sneak his killer, sub armed with nuclear missiles, through enemy waters to stop World War III from breaking out. A premise and plot like this only work if an audience buys into a main character like Captain Glass, and finds him believable, vulnerable, likable and heroic. The supporting cast is phenomenal and features Gary Oldman, Common and Michael Nyqvist.
The film taught Butler a lot about how precariously close things actually are to becoming chaotic and very dangerous in the world. The fact that the U.S. and Russian tensions have escalated since the idea of this film was first hatched certainly adds to the credibility of the story and the pulse-pounding drama that takes place on screen. Being around this actual new line of American killer subs that he commands in the movie also opened Butler's eyes to the amount of firepower that is floating underneath the surface of the world's oceans and seas.
The film is based on the novel "Firing Point" by Don Keith and George Wallace, and Butler and his team first saw the script for the movie over six years ago. What's happened in the world since then makes the tension more palpable. The jet-setting, luxury lifestyle usually afforded to movie stars had to be put on the back burner as cameras rolled, but the preparation Butler put into this role provided some of his greatest professional thrills.
"Myself and the director Donovan Marsh spent a few days underway on a sub. One of the most exciting, informative things I've ever done. Those subs are floating cities, so incredibly complex, and we had this incredible commander who I think felt it was his duty to teach us the workings of every gadget on board and every procedure. So by the end, my head was exploding, but on board, you pretty much just take a spare pair of underwear and a notebook. I was so impressed with all of the crew that I interacted with. They were all super friendly, incredibly smart and very passionate about their jobs, and it goes without saying, brave."
Some of the filming of the action scenes was done on board a Los Angeles-class nuclear submarine, but the main filming took place on a set that was built at a studio in London to exactly replicate the interior of a sub. "The sets were huge and so impressive, and at times you really did feel like you were living in a sub because I spent so much of my day there," Butler tells Jetset. "It was a little weird to be experiencing cabin fever in the middle of London, but operating in a limited amount of space has really allowed the story and performance and rehearsals to be incredibly focused."
Another role Butler has taken on is that of philanthropist. One of his pet projects is working with Mary's Meals, an organization that feeds over a million school children every day in 16 countries throughout Africa, as well as Haiti and India. "It was started by my dear friend, Magnus MacFarlane-Barrow in a little shed in the highlands of Scotland," Butler says in his exclusive Jetset interview. "For a long time, my mom had been harping on about this beautiful organization, and this man who she felt was a saint who she'd gone to see speak at the Glasgow Royal Concert Hall. Coincidentally, a little time later, I was presenting on "CNN Heroes" and the hero that I was speaking on behalf of turned out to be Magnus himself. We then became good friends and I took what was a life-affirming trip out to Liberia to visit these incredible children."
"I have another trip planned to Africa in November," he says. "It's impossible to go on these trips and for it not to have a profound effect on your psyche and soul, which can only help you as an actor. But also, it can help your enjoyment as an actor by knowing that your life is not solely defined by that. It's a bit of paying it forward, which in truth is something I still need to get better at."
The fact Gerard Butler can admit he is still a work in progress after almost 25 years of being a movie star, is a big reason that he will continue to be one as long as he wants to.