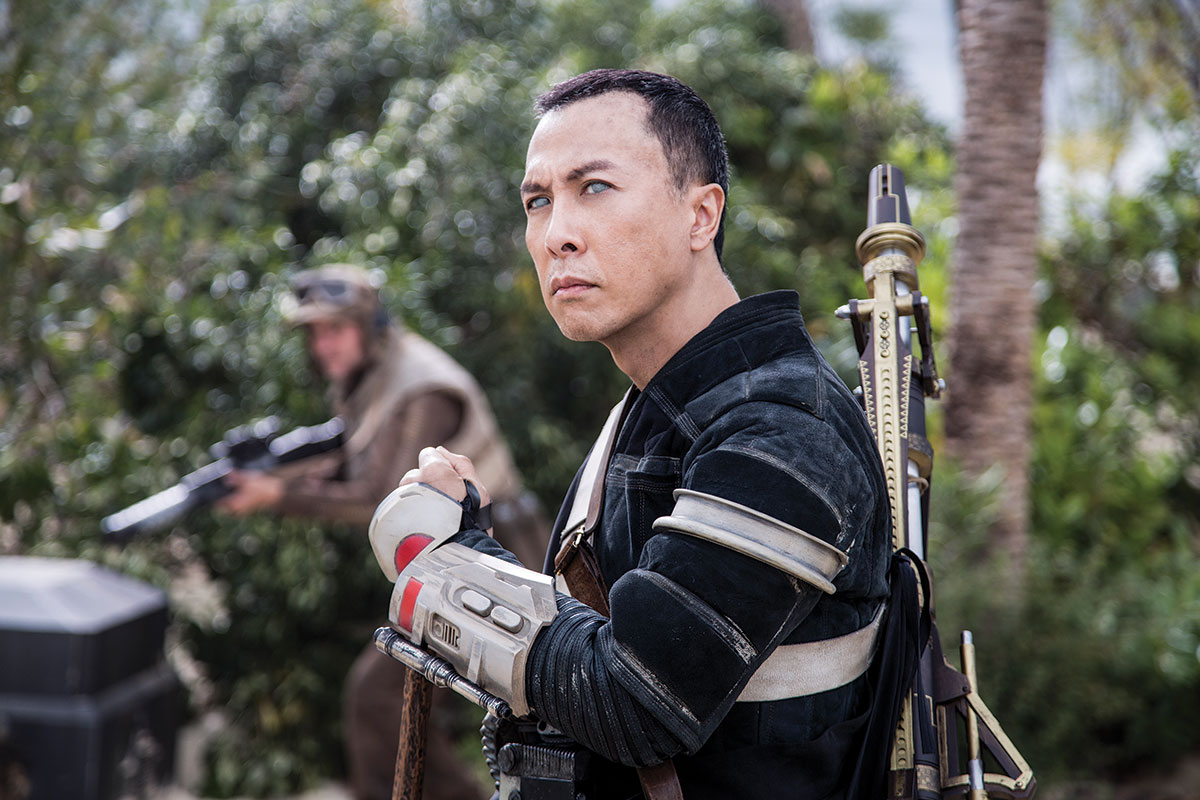 After Samuel L. Jackson met his co-star Donnie Yen on the set of the new xXx movie, he quickly took to Instagram. "Hanging with @donnieyenofficial, I can finally say I worked with Da Man!!!" Jackson wrote, beaming. "I'm officially Geeking Out!" "Geeking out" is what happens when fervent martial arts fans encounter the legendary actor, producer, director, and choreographer — whether they're an average joe, or the highest-grossing actor of all time. When I told people I was interviewing Yen, they gave either one of two responses: "Who?" or something quite similar to Jackson's unbridled superlative. There is no middle ground. Either you know who he is and adore him, or you've never heard of him.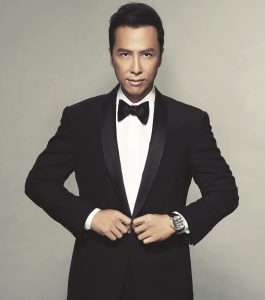 But with two major American films on the horizon — the aforementioned Vin Diesel sequel, xXx: The Return of Xander Cage, early next year, and what could quite possibly be the biggest movie of this year, Rogue One: A Star Wars Story, on December 16th — it seems like the category of people who don't know Yen's name could soon been rapidly diminishing. In China, it's already a much different story. Arguably the country's biggest action star, Yen made over $28 million there in 2013 and is a borderline cultural icon. The consensus is that now is his time to follow in the footsteps of his forbearers like Bruce Lee, Jackie Chan, and Jet Li and crossover and become a superstar in the States.
I first meet him in the lobby of his Beverly Hills hotel. He is over an hour late. It isn't his fault — his photo shoot ran late — but he apologizes profusely nevertheless. From the moment I shake his hand, he is humble, articulate, and introspective; I find him immediately captivating. He's 5′ 8″, but like most true movie stars, feels larger, and with his stunner shades and form-fitting designer graphic tee, he looks every bit the part. We quickly make our way to a quiet booth in the back of the hotel restaurant and Yen requests a drink menu. "You want champagne?" he asks me in a polite but assertive way. "Sure." How can I say no to Donnie Yen?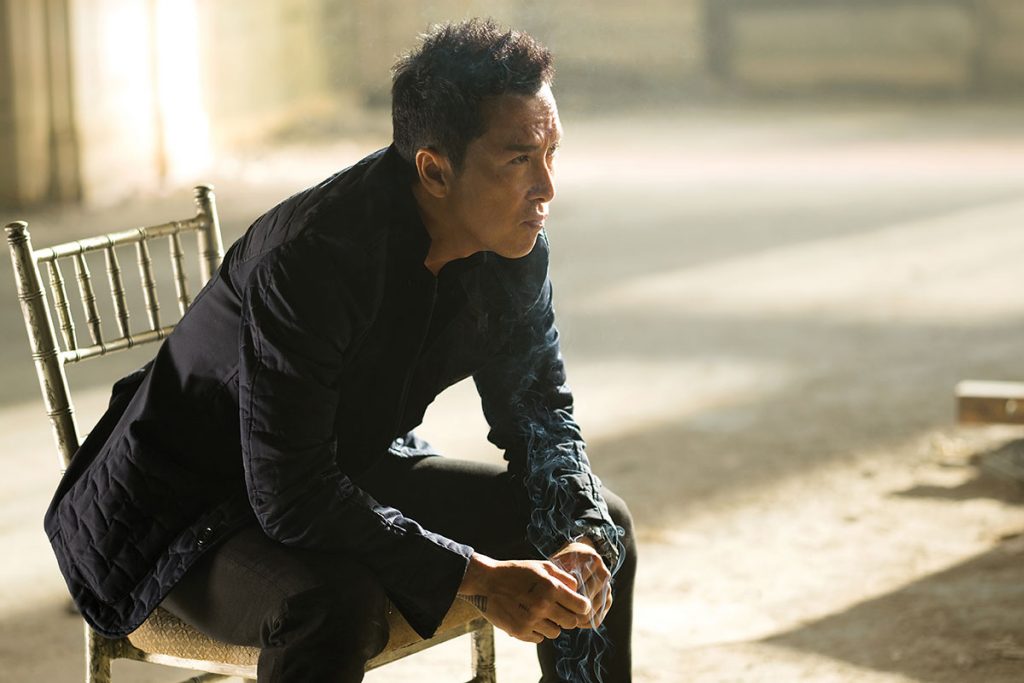 It turns out not too many people do. Yen — whose mother was a Tai Chi grandmaster — is credited for both popularizing the martial arts style known as Wing Chun and bringing MMA to the Chinese mainstream. There are many (almost mythical) tales from when he was a young, self-described "rebel," the most famous of which involves Yen allegedly sending eight gang members to the hospital ("that was blown out of proportion," he says nonchalantly). But when Mike Tyson was cast alongside Yen in the third film in his beloved Ip Man series (about the man who trained Bruce Lee), people were publicly concerned that the former heavyweight champ might injure the comparatively diminutive Yen. Yet it was Tyson who landed in the hospital with a broken finger. "I felt bad about that," Yen says earnestly, "it was just an accident."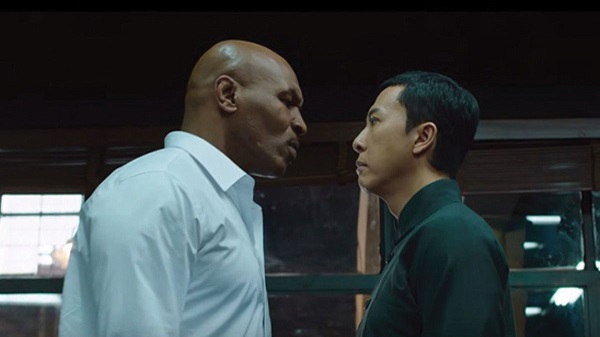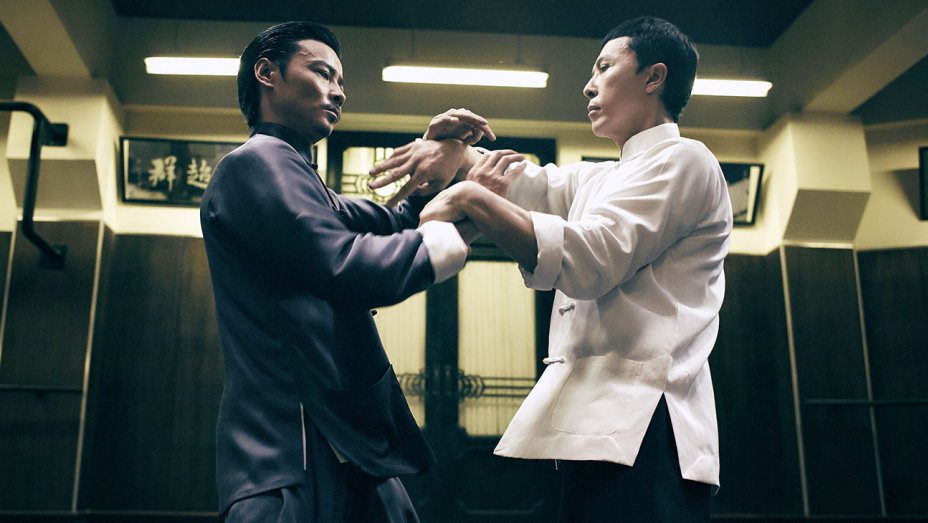 Soon we are joined by Yen's beautiful wife, Cissy Wang, a former model whom he married in 2003. Wang now heads the production company he founded in 1997 and manages Yen's breathless schedule. To use a tired cliché, she seems like the perfect left-brain yin to Yen's right-brain yang: she is capable of not only wrangling his restless artistic spirit, but also promoting his brand (she's the one who showed me Sam Jackson's Instagram post and mentions Robert Downey Jr.'s reaching out to express his impassioned admiration for her husband). She is personable, savvy, and doesn't mind enthusiastically touting her very humble husband's accomplishments. "Look at this," she says, proudly showing me a Youtube video of his virtuoso piano playing: "Here he is playing Chopin. I mean, people don't even know he is a musician!"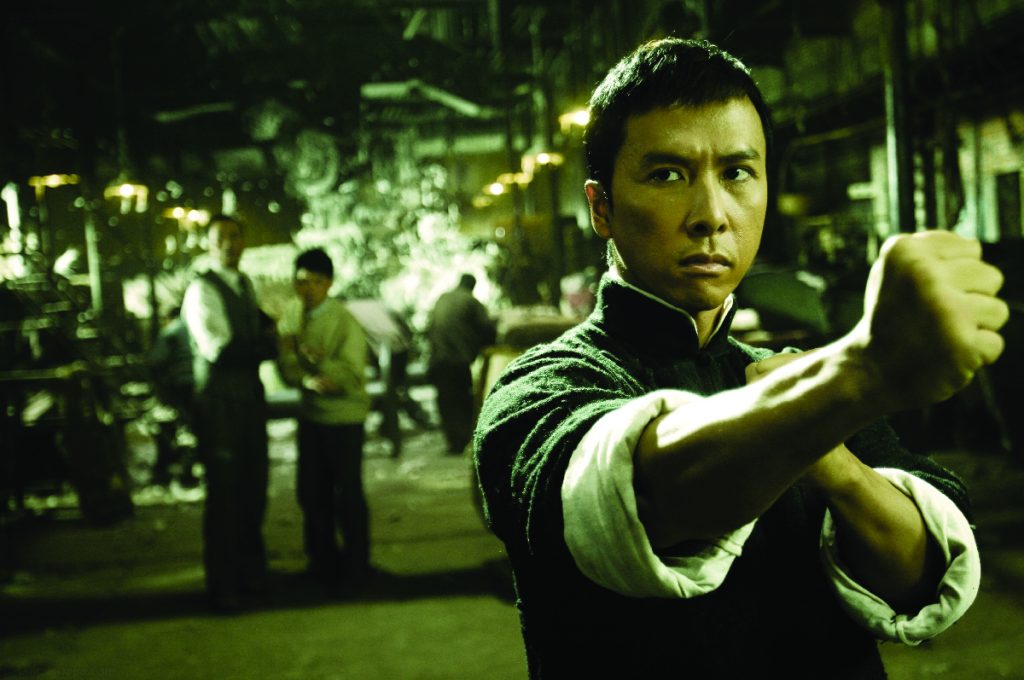 I soon get the sense that Yen and Wang have very strong and symbiotic personal and professional relationships, and perhaps she was the driving force behind his ostensible upcoming American crossover attempt. But when I broach the latter subject, he just bushes it off. "The truth is I've worked on American films [Yen had small roles in Early Aughts action movies like Blade II and Shanghai Knights], but 10 years ago, they really didn't understand how to direct martial arts, nor did they get how I work, Yen says. "When you hire me, you're not just getting an actor; you are getting a choreographer, a director." He likens it to watching Michael Jackson rehearse in the documentary This Is It: "He was singing, and at the same time he would stop and say, 'no, the beat comes in here,' or 'you need to be faster,' or 'you are one step off.' Because if you want Michael Jackson, you're not just getting a performer, you're getting the whole package."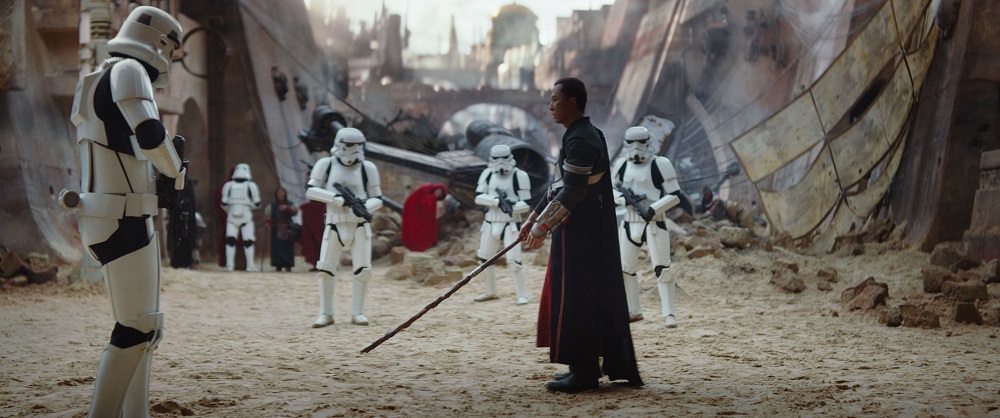 The truth is, Yen was initially reluctant to do Star Wars (something 99% of actors not named Harrison Ford couldn't fathom being). "Honestly, I didn't want to spend five months apart from my family, filming in London," he tells me. But then, he mentioned the prospect to his three children. "I asked them 'how do you feel about daddy doing Star Wars?' and they flipped out," he says, laughing. The film's young director, Gareth Edwards definitely knew he was getting the whole package when he brought on Yen, and allowed him to flesh out his Force-sensitive character as he saw fit ("it was my idea to make him blind," Yen says proudly). Today, Yen is pleased with his contribution to the film and even embraces the fact that he will forever be immortalized as a Lego ("I think I might give them out as gifts," he jokes).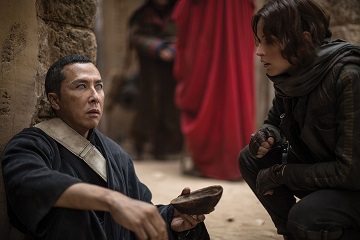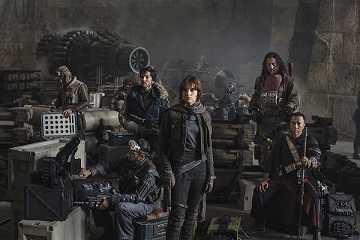 And if the film leads to more offers from American studios, then great. But Yen really just wants to be inspired. "I just take it one movie at a time," he says. "I just look for the types of films that I am passionate about and challenge me and are refreshing…I think mainly about the character." As we are finishing lunch, he takes out his phone and shows me pictures of a makeup test from an upcoming passion project he has been developing about the life of notorious gangster Limpy Ho, whom Yen describes as "Hong Kong's Pablo Escobar." In heavy prosthetics and glasses, Yen looks utterly unrecognizable, and he wells up with enthusiasm when discussing the film. "This is what I want to do," he tells me, "I just want to be inspired."