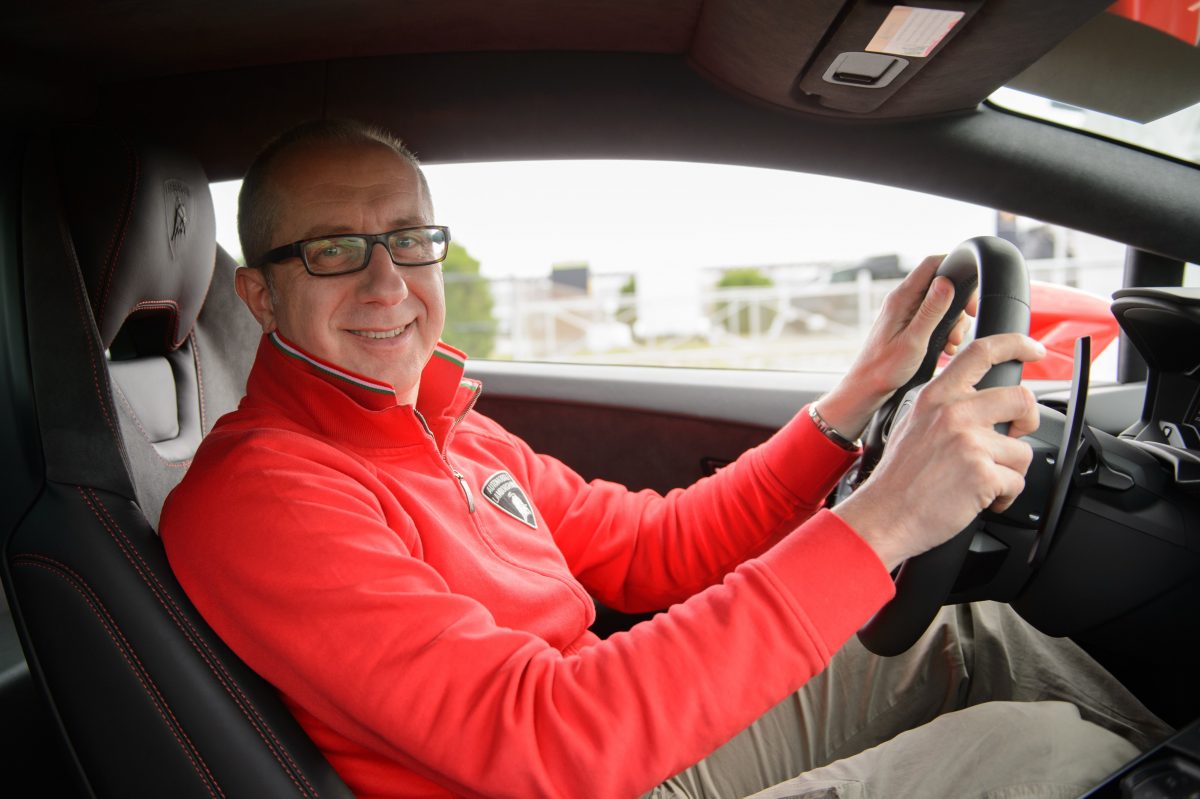 Following a thrilling visit to the Lamborghini Esperienza in Palm Beach last month (read all about it in Issue 1, 2017), Jetset sat down with Alessandro Farmeschi, Chief Operating Officer for Automobili Lamborghini America LLC, for an exclusive, one-on-one conversation about the past, present, and future of the iconic brand. What ensued was an in-depth look at what drives his passion for Lamborghini and what affluent car buyers can expect in the not-so-distant future from the legendary auto manufacturer as we enter the new age of technologically-advanced, ultra-high performance sports cars.
Jetset: I'm curious if you can give a little insight on what makes the Lamborghini Esperienza so special to you?
Farmeschi: Esperienza is the first touch point for potential customers to experience our product in a program that is run directly by us. What makes me believe that this is a special program is that we can give our prospects the opportunity to drive our products in a safe environment, experiencing all the technical features of the car that they would not otherwise experience on the normal roads. [They get to do] all the things that you can't do on the normal road — such as speeding or high-speed handling — and all of this done in an environment that… is very family oriented.
You feel engaged since the beginning when you start with the briefing. Then you get close to the car. Then you have the instructor explain how the car is, and then [giving] the first input about the product. So that's what I feel is so special about Esperienza. And for someone who has never done something like that before, it's the first professional approach we can offer them, in an environment that is purely Lamborghini.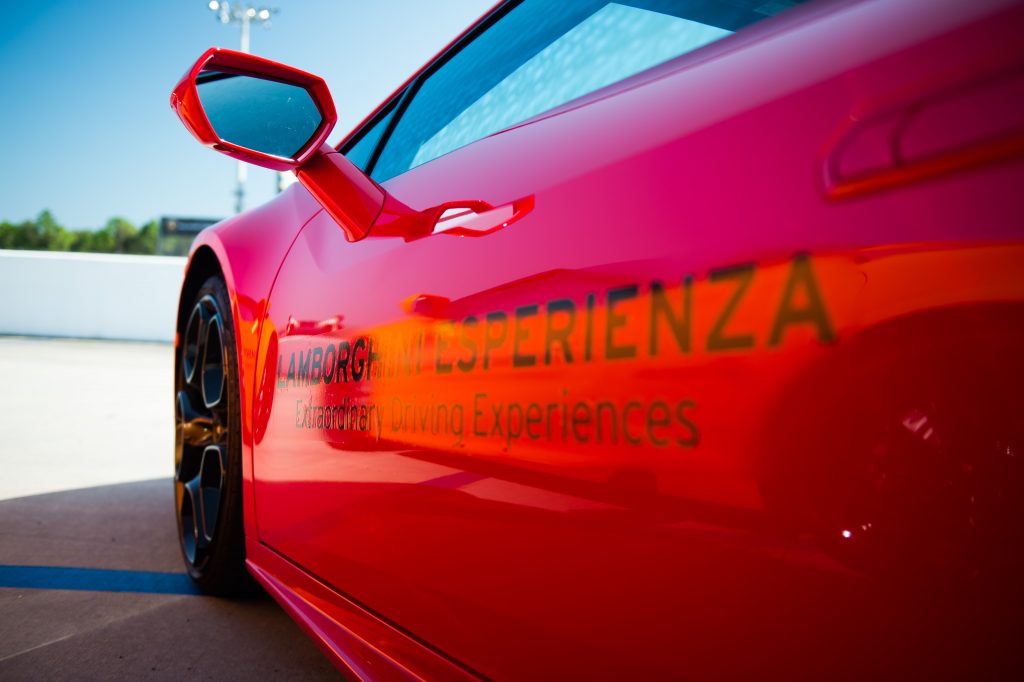 Jetset: What does the Lamborghini brand mean to you?
Farmeschi: To me Lamborghini means a lot, because I've been with the company, now in December, for 10 years. So it's so far fifty percent of my working experience. And it's part of my daily life. So, Lamborghini for me, now is not a company, it is a family. It's something that goes beyond a pure relationship between an employee and a manufacturer…and what makes me feel Lamborghini is so special is the passion that every day we have when we work for our company.
And also the opportunity, being in the position where I am, to see all the things that maybe take months to put in place realized. You see the effect of what you have decided to do…and you can see the effect on the market. From organizing an event for customers to presenting a new product…[you] see the success of a brand coming up month by month, year by year…that energy that you feel…gives you another boost to do even better and go beyond. Lamborghini for me is a part of my life.
Jetset: What would you say is the most challenging aspect of your job?
Farmeschi: There are many challenges in my job. I would say that the most challenging is always to steer the company in the way that the brand gets the success that we believe we want and the success that the brand has to have… We have always expectations from our shareholders about performance, but the challenge for me is to try to match everything together…and so the most difficult for me is to maintain exclusivity of the brand and at the same time make the brand grow.
And this is an alchemy. [It's] something that you need to measure with results and see where you are with the perception of the brand in the market. Because as soon as you exceed in selling cars…you have an impact on the brand. Because our customer wants to be exclusive and we cannot be mass market. And this is a continuous growth that you need to manage carefully. And in this sense, my role is to guarantee that sales are aligned with the brand perception. Clearly we are lucky because we have our engineers that help a lot developing products that are really well accepted by the market. But at the same time we need to prepare the environment, promoting the brand and creating this magic around a product that is already well perceived.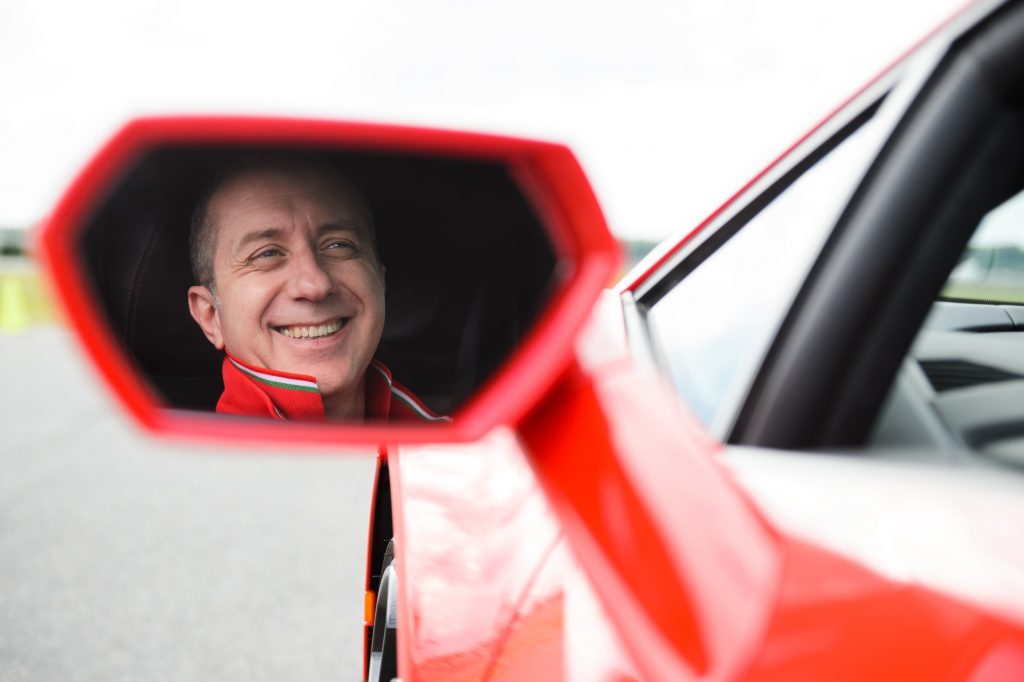 Jetset: What would you say is the most exciting or most fun part of your job?
Farmeschi: I think that the most exciting part is when we weave the brand together with our clientele. For instance, we usually run a program that is called the Giro Lamborghini that is a gathering where every year we have a small group of customers…who come with their cars. It's unique with about 30 cars with 60 people, it's something that is very exclusive. Going to the best places here in the country in terms of driving roads, in terms of accommodations, in terms of restaurants, and also we are on top of some unexpected activities that can make this experience be very special and almost over the top — something that when our customers join us they don't expect to do.
So, something that is the wow effect. And this is something that for me is very important…because you have direct contact with [your customers], who are then our fuel. They are the ones who can tell you stories, and you see also the dynamic between customers that they become friends and they start a relationship.
Right now we launched the [Huracán] Spyder RWD and we organized an event in LA in the private villas there and we had a really incredible reception with almost 300-plus people there where it was sort of a mix of customers and Lamborghini friends. And when you're there you breathe and you perceive the passion that these people have for the brand. And this for me is the best reward, because this means that the work we are doing is good, and we are also enjoying a bit of…the Lamborghini lifestyle, that by definition is a high-end lifestyle. And who doesn't like that? It's a lot of fun.
"We are not a company that will ever be mass production. It's a business that is always high-end for unique customers."
Jetset: As Jetset readers have a number of choices in exotic cars and supercars, what would you say is the main reason why they should choose Lamborghini?
Farmeschi: I think we represent a lifestyle…and so, there is not one aspect…there are multiple aspects. We have a product that is a high-end technology piece and a piece of engineering with a spectacular design… For me, Lamborghini is a wow factor… and in terms of design, has an ageless design. And this is not just the current model, in our history if you go back, all of our models are pretty modern until now; they're not getting old.
And if you like also the pureness of how we do things…someone who likes very exclusive craftsmanship, this is the piece to have, because this is how we build our cars, with the utmost precision in the assembly and the engineering itself. And then there is the pleasure of driving our cars. You had today a demonstration of what our cars are. So in this sense, it's a combination of aspects all together that can attract our customers.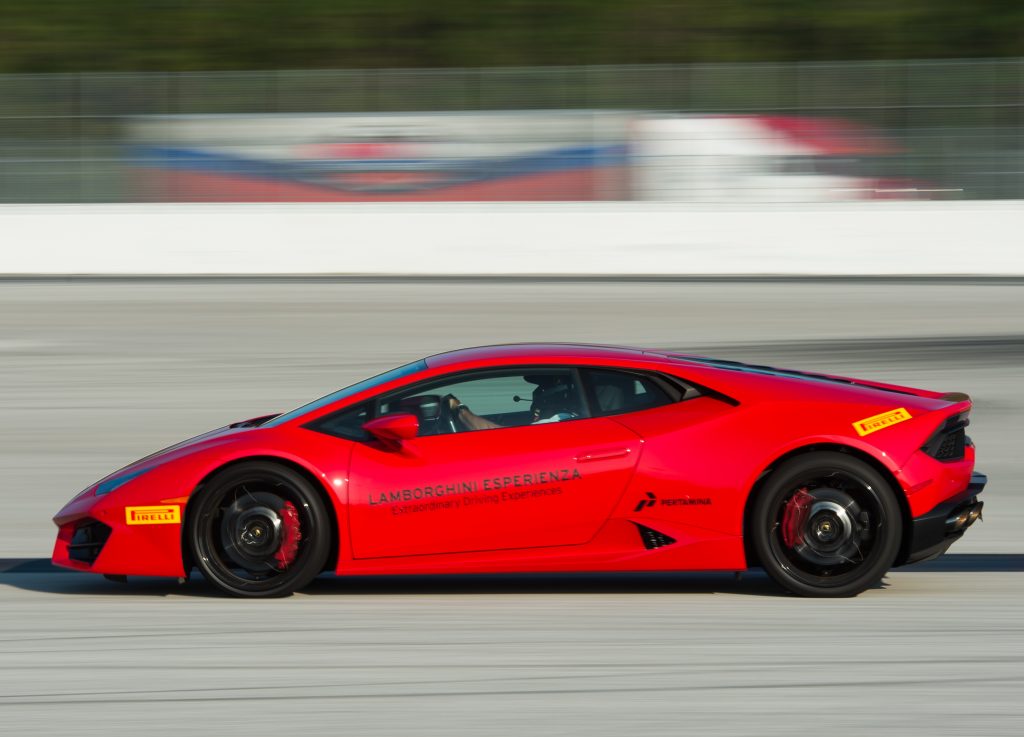 Jetset: What is in store for the future of the Lamborghini brand?
Farmeschi: For the future of the brand, we have big news. That is the arrival of the so-called "third model," the SUV. For us this a game changer because for the first time in recent years, Lamborghini is going to offer to the market a new product, not only for two people, but a product that is a super-sports car but with an SUV body. And these are open to families and new customers so that we can also weave Lamborghini together with all those that maybe today want to have a Lamborghini but maybe cannot afford for family reasons. And so we are going to enlarge for sure our customer base.
And this also maintains the heritage of the brand because we cannot forget that Lamborghini in '86 was the first one launching the SUV, the LM002 that was at that time a visionary move because [it was] on the body of a truck…that the company decided to fit the engine of a super-sports car. So we basically launched the very first SUV supercar. You can expect it will be a car with really top-class performance in the SUV segment. It will be a truly super-sport car. Because our DNA is to be a super-sport manufacturer. Even if it's an SUV, we maintain the characteristics of handling, drivability, cornering abilities, speed, and power.
For our company, it's a positive challenge because we are going to enlarge the company. Now we have the facility under construction in Sant'Agata Bolognese, [Italy] which is where our company is based, and where we are going to produce the SUV and also increase the company size from around 1,100 to 1,500 employees, almost doubling the size of the company. It's a really exciting challenge because it's something new….and it's a new chapter for the company.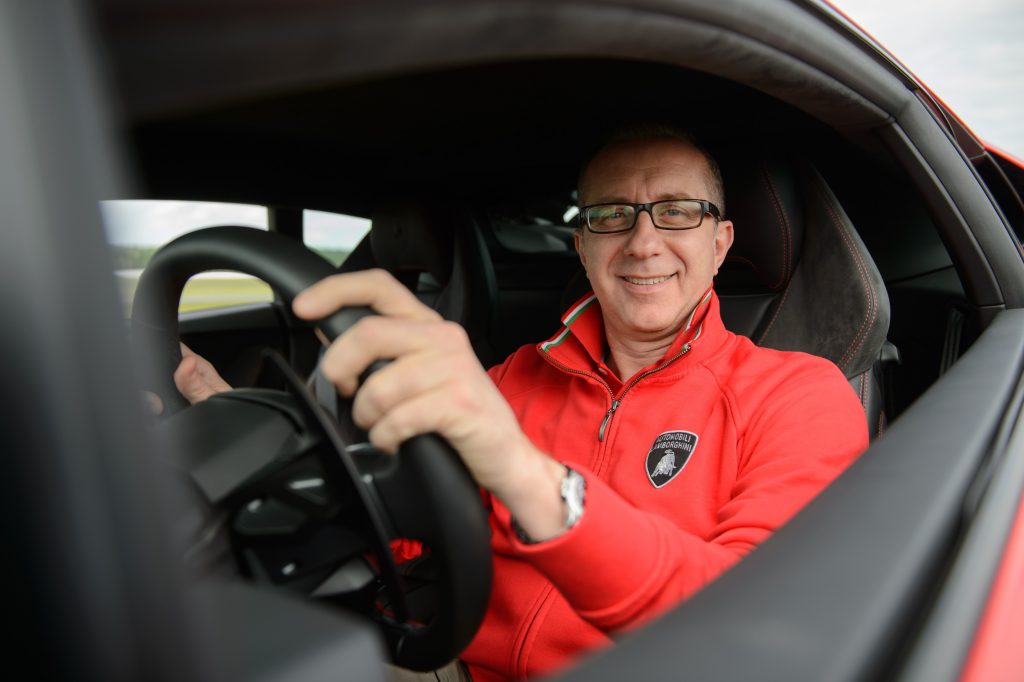 The SUV market is growing more and more and the US is having great success, and the sedan business is going down, shrinking. This is a market that is going to be expanded. It's what the clientele and the customer want. And we are going to create a unique niche in this SUV segment, because it's something that is not present at the moment in the market. There is no super sport utility vehicle in the market at the moment…and as I said, we maintain the DNA of Lamborghini in terms of design, in terms of performance, and in terms of customer experience.
We are not a company that will ever be mass production. We will probably sell a few thousand [each year]. It will be a bit higher than Huracán, but still limited because this is the nature of the business we are in. In the global scheme of the car passenger market, it's a really minimal volume when you consider the car market in the US is 17 million a year and Lamborghini sells only a couple of thousand. It's a business that is always high-end for unique customers.
We'd like to thank Mr. Farmeschi for generously spending time to speak with Jetset about all that's happening at Automobili Lamborghini. To learn more about Mr. Farmeschi and to stay up-to-date on the very latest from the supercar manufacturer, be sure visit Lamborghini.com