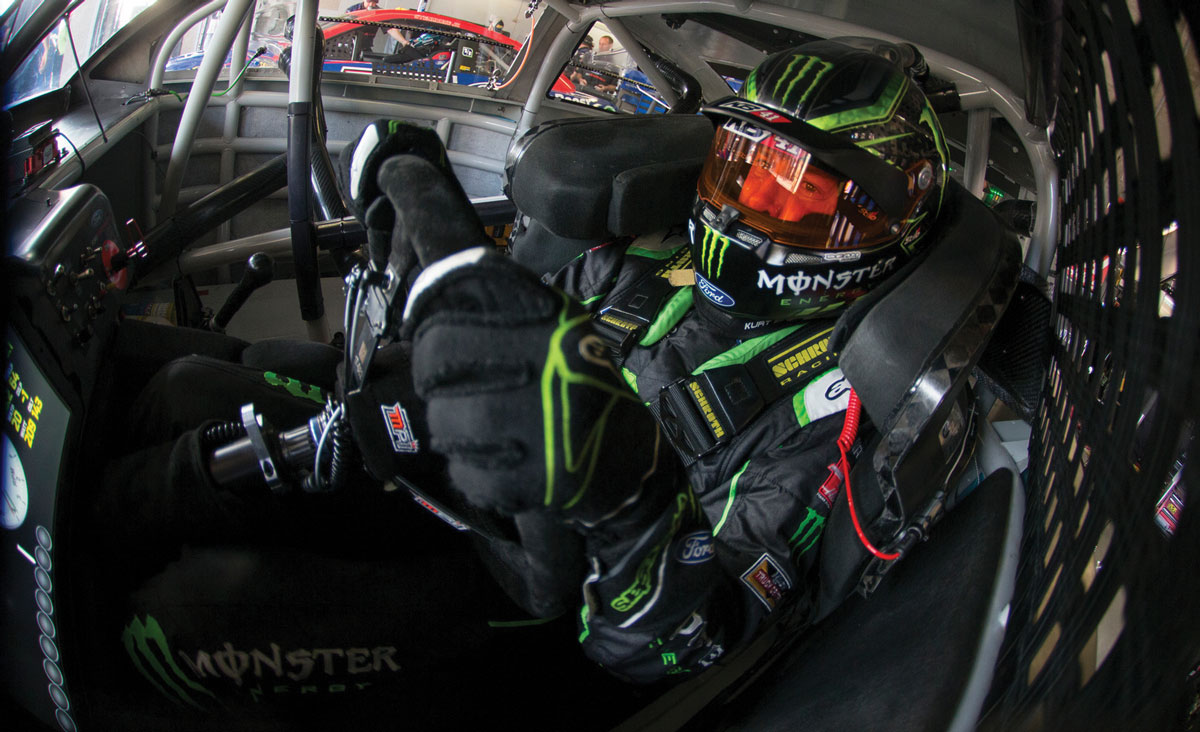 By his own account, NASCAR icon Kurt Busch is "collecting rings left and right." In February, the Monster Energy brand ambassador and proud member of Stewart Haas' legendary racing team finally won the fabled Daytona 500 for the first time…mere weeks after tying the knot with his "soulmate" Ashley in a picturesque St. Barts ceremony capped off by a performance from his buddy Steven Tyler. A few months later (as he awaits his next race at Bristol), we had the chance to catch up with Busch and delve deeper into what gets the globetrotting racer's gears turning.
We discover that for Busch, travel has always been an inspiration. Looking back, he fondly recalls childhood memories of family trips through the Rockies and visits to Phoenix and Southern California to watch big races with his father (a racer himself in Busch's hometown of Las Vegas). And while the NASCAR circuit continually takes him around the nation 40 weeks out of the year, it was a sojourn to Nürburgring in Germany to visit its famed Grand Prix racetrack that really reignited the stock car champion's passion for travel. "I was just in awe of the fun and intrigue of going to Europe," he says. "It spurred all kinds of trips for me to go to Paris, London…all the way Eastern Europe, to the Czech Republic, and on to Budapest to watch Formula One racing."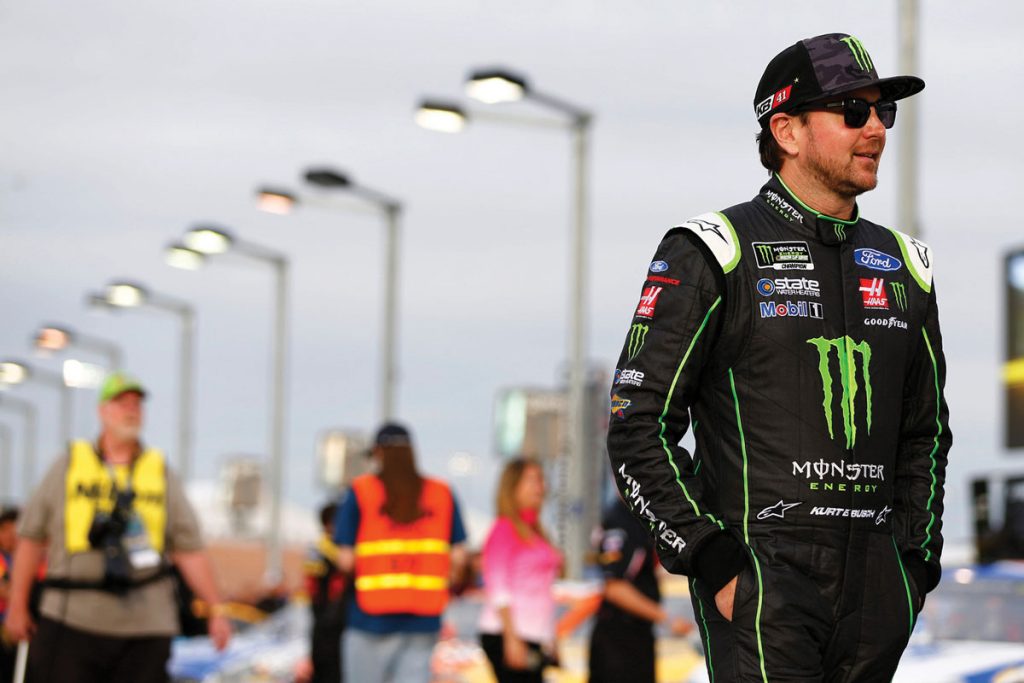 Today, Busch's passport certainly has no shortage of stamps, and everywhere he goes, he immerses himself in the local culture. "I dressed like a college student when I went to Morocco just so I could walk through [the streets] and not have any attention," he tells us. His favorite cultural destinations? Austria and the Swiss Alps. But back in this hemisphere, Cabo is a constant getaway, and he just returned from a "boy's trip" to Montreal. When it came time to find a wedding locale, he and Ashley rightfully headed to the Caribbean to scout locations, and now the couple is preparing to charter a yacht to embark on a lavish "pre-honeymoon" across the Bahamas.
Busch is also the longtime owner of a Learjet 31A. He tells us the light jet is the perfect size for getting in and out of the smaller airports often near the various racetracks he needs to travel to. For all 12 years he's owned the plane, he's proudly entrusted both it and his livelihood to the same lead pilot, James. The two have a tremendous rapport, but Busch admits he's wisely "saved tens of thousands over the years" by outsourcing the rest of his flight crew.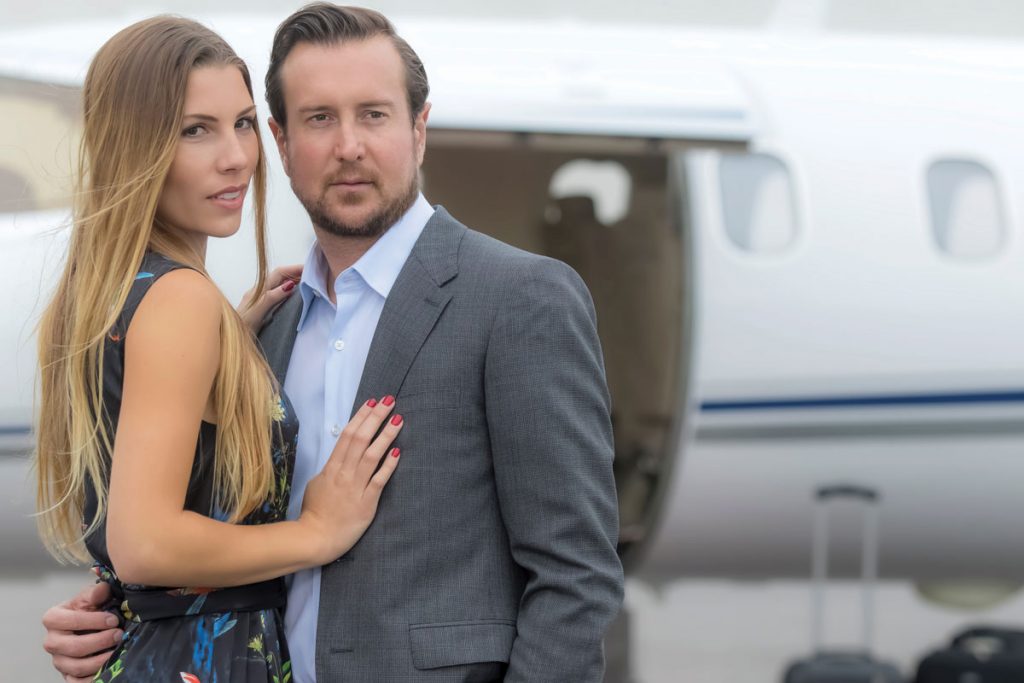 Speaking of toys, I am sure you're wondering what kind of epic car collection is hiding behind the garage doors of the "Batcave" just five miles from Busch's North Carolina home. We learn that his esteemed assemblage consists of a handful of classics, such as a '65 Shelby Cobra, a '69 Camaro, a pair of 1932 Fords, and his very first car, a '64 VW Bug. But he says his favorite and literal "trophy car" would undoubtedly be the 2005 Ford GT presented to him by none other than Edsel Ford II. He's racked up a grand total of just 97 miles on the GT, a milestone he plans to keep in honor of his former No. 97 racecar.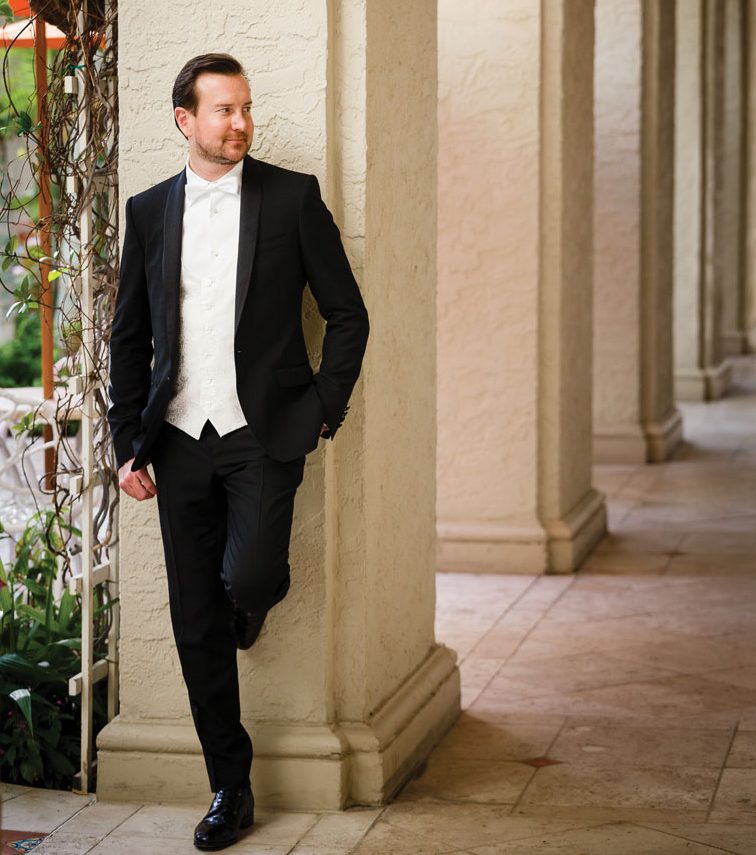 As for the future, Busch tells us he wants to win Darlington, and his hometown of Vegas, and "perfect each of the tracks." What about those whispers of retirement? "I would definitely tell you that the demographics are changing," he says. "It's a young man's game right now…so we'll see what the future holds." One thing he can tell us is that he has a map of the world, with all the places he has visited marked – including a bold annotation that reads "future dream trip" for a one or two-month adventure in a luxury motorhome across the Australian outback. That trip will have to wait until after retirement, but regardless of where the world takes him, Busch's future has never looked so bright.