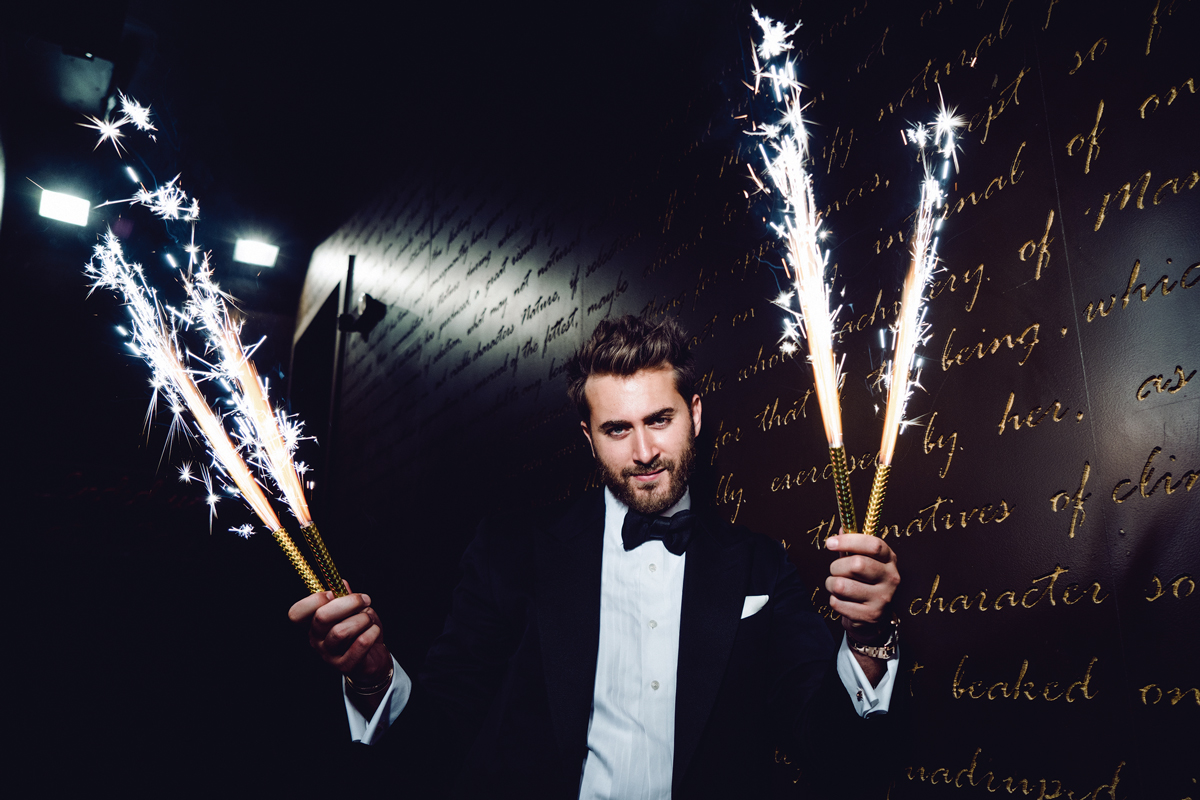 Since its opening over two-and-a-half years ago, 1OAK has developed an unassailable reputation as the single hottest nightlife spot in Los Angeles. It's a place where successful (or privileged) men in their mid-twenties and early-thirties literally line up outside for the "opportunity" to spend $10,000 on a table. It's a place where Rihanna chooses to celebrate her birthday, and DiCaprio chooses to celebrate his Golden Globe win. It's a place where at any moment, Puff Daddy might hijack the DJ controls or Jamie Foxx might impulsively grab the mic for an unforgettable impromptu serenade. And the person largely responsible for it is none other than 30-year-old Darren Dzienciol. So how did he do it? I am determined to find out.
I first meet Dzienciol ("jen-SH-ol") at the Rooftop Bar of the Montage Beverly Hills. He arrives early, before his handlers, so the conversation gets off to a surprisingly candid start. "It's actually…shocking," he tells me about the club he co-owns with renowned nightlife impresario Richie Akiva. "It's become a place where these musicians, rappers, famous artists, they contact us now asking to perform there." He goes on to point out that "Ninety percent of the time, we don't pay them. Ninety percent of the time, they just jump on the mic…I have never seen anything like it." I have been several times, and not once have I not spotted at least one major celebrity. That type of notoriety is something you cannot buy, and Dzienciol knows it well.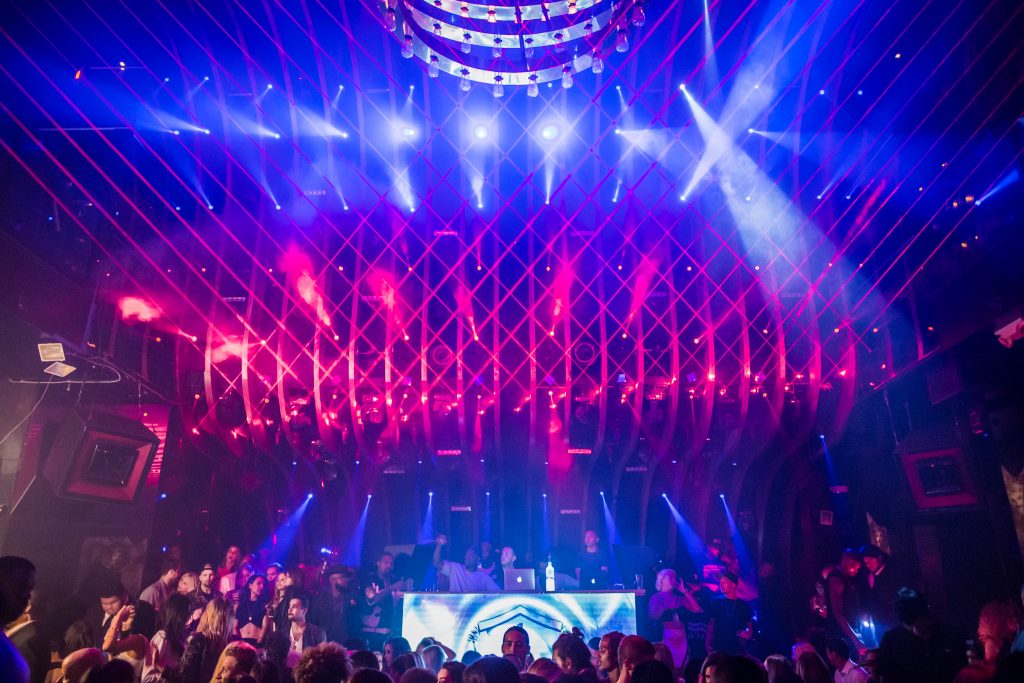 "In the beginning we pushed it so hard, now it's become like 'that place' to perform at," he goes on to say. This is in large part due to the mystique Dzienciol has carefully cultivated. Upon entrance at the club, to your right you'll find a neon red sign that reads "Ended Up at 1OAK." (The slogan can also be found on their Snapchat filters and in myriad social media posts from wild nights there.) The theory is that there is a sense of spontaneity to a visit to 1OAK; it is a place that one somehow finds themselves towards the end of an epic evening. There's an almost mythological aspect to it.
"It's mystical, adventurous…it sort of takes you into this dark, romantic story of nightlife with the horses and the gorillas," Dzienciol says, welling up with enthusiasm and pride when describing the feel of the club. "You look at it and it's not only sexy, it's powerful and it sort of defines luxury the feeling people want to feel when they go into a club." Dzienciol likens the gorilla artwork to the unbridled male id, the ancient imperative impulses that swell to the surface when it's 1:30 in the morning and you've had five Redbull-vodkas.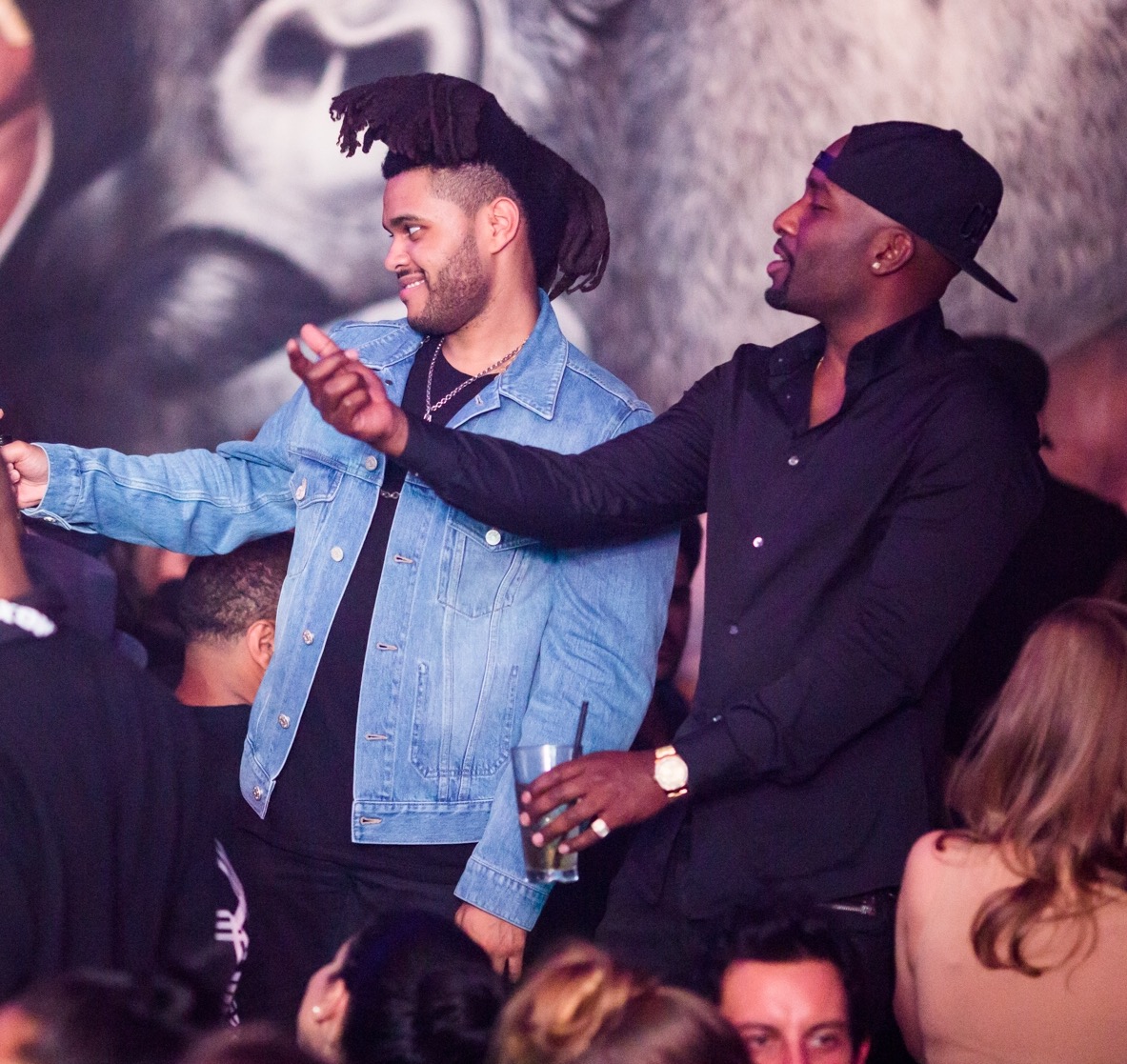 But while 1OAK unabashedly wears its colors on its sleeve, its owner is far more unassuming than his cacophonous club. He speaks in a soft, calming cadence, and has comforting eyes and a mischievous-but-inviting closed-mouth smile. I can instantly see how so many people (famous and otherwise) have found themselves drawn to his orbit. I am reminded of another story that made the rounds last year in which Rihanna ended up at 1OAK and returned home with an adorable little dog she subsequently named Pepe. As it went, RiRi discovered Pepe downstairs in the bathroom near the vast sea of crowns illuminated by red light encased behind a plexiglass wall. (As iconic as the "Ended Up" sign, one cannot use the restroom without passing several groups of girls crowding around to take selfies in front of the crown display.)
But the real story was a little different. "That was my dog," Dzienciol says of Pepe, "and it wasn't in the bathroom at 1OAK; it was at my house." As he tells it, the pop goddess was there for an afterparty, and went upstairs to use his bathroom and stumbled across his new Pomeranian. "She freaks out and starts playing with it for literally the next like three hours," he says. "I kinda wanna go to bed, but I am not about to kick Rihanna out of my room, so I was like, 'do you want him?' And she named him on the spot and took him home." When I ask if he misses Pepe, he is quick to point out that he only had him for a few days before adding, "Rihanna can have my first-born child." Touché.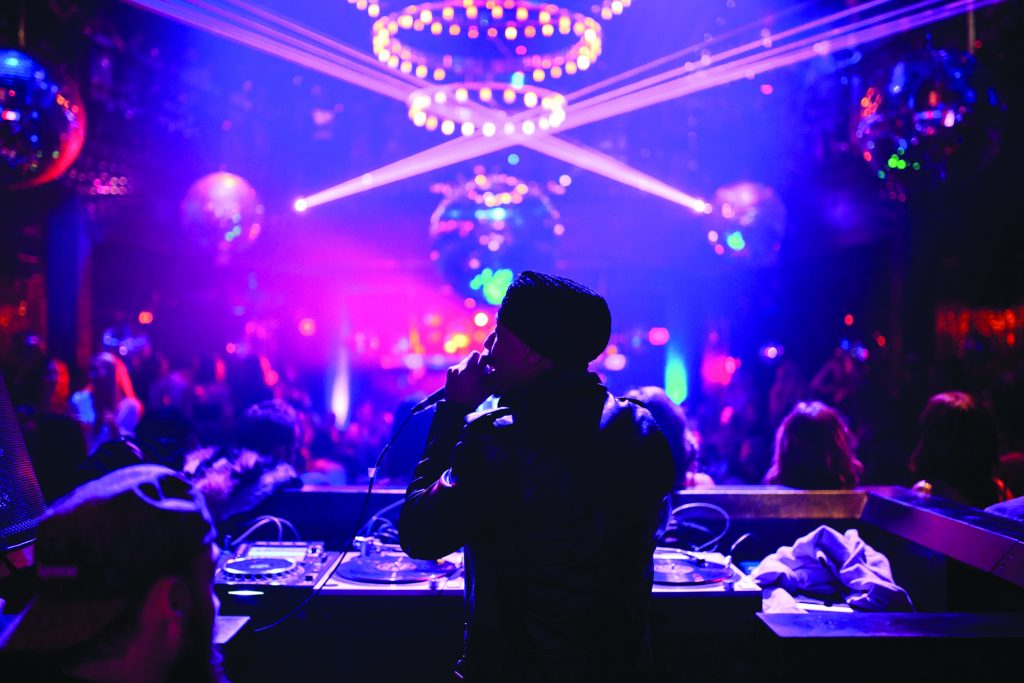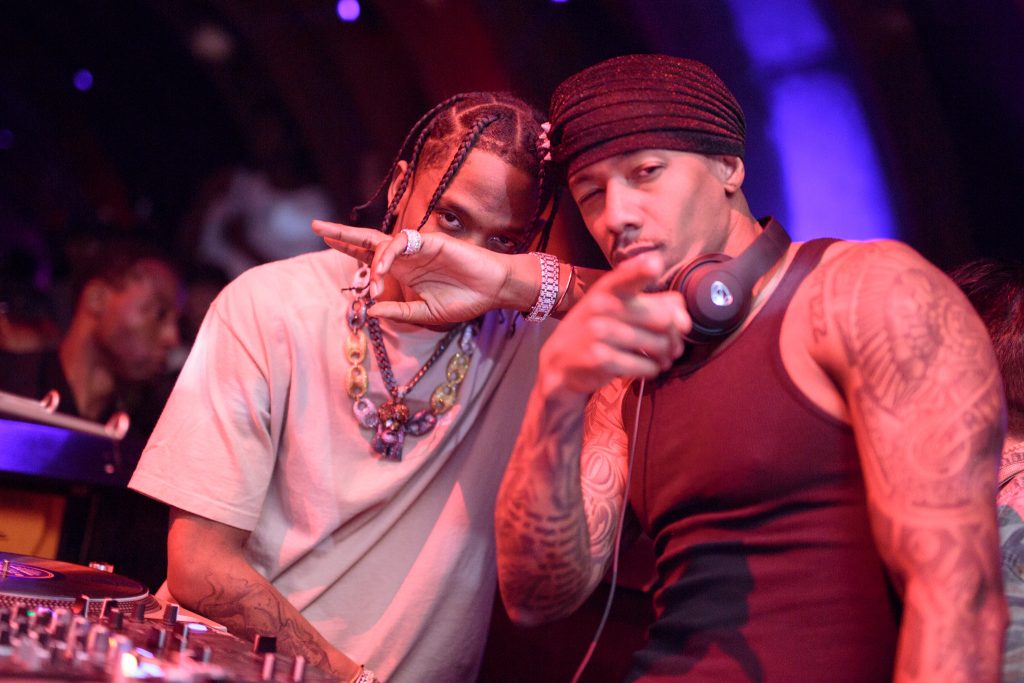 Dzienciol is clearly a man with some incredible tales to tell, and I want to press him for DiCaprio stories, but by now his publicists have arrived and I am sternly made aware that Leo questions are off limits. So instead, I simply ask what happens when someone like a Leo or a Rihanna wants to come party, do they call or do their people? "She'll either text me or my partner Richie," he says. "And if we're not in town, we have a good relationship with a lot of her people…but for the most part she'll contact me directly." He goes on to point out that "People like that, that we consider family — Rihanna, Leo — we make sure that they can come in the back, free from the press, and they feel like it's their home."
The origins of Dzienciol's mythological second home for celebs dates back, oddly enough, to his bar mitzvah. It was on that day that he got fitted for his first suit, and from the moment he put it on, he felt an instantaneous affinity for fashion. By the time he was 15, his parents had moved to Paris, affording him the unique privilege of being able to attend Fashion Week twice a year in Paris, London, and Milan. Back stateside, the young prodigy would customize sneakers for all the kids in his high school. Before he knew it, rappers were coveting his creations and they were popping up in videos for the likes of Busta Rhymes and Missy Elliot and being carried in swanky stores like Fred Segal.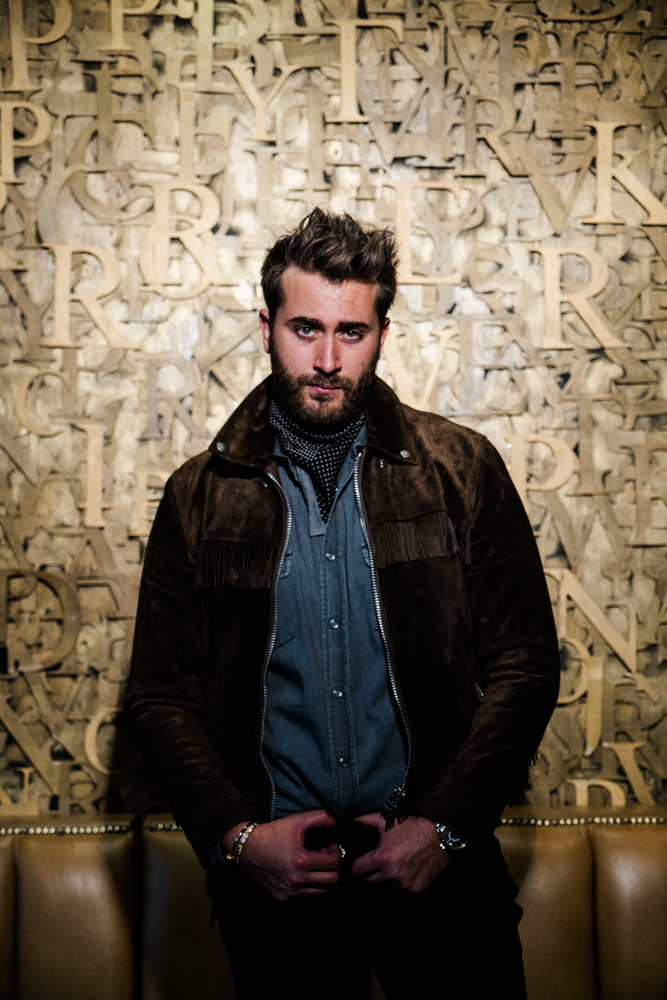 "It was my life," he says about fashion at the time. "I just wanted to be a part of that world." Barely an adult, Dzienciol soon found himself with a reputation as a prescient tastemaker in elite circles around town. He characterizes the ensuing period as his "education," working for the "denim gods" of LA: "I would show up at these big warehouses at eight in the morning and I was the one putting on like rivets and buttons and zippers and dropping them off at the embroidery houses, wash houses." But when the factory would clear out, his real work would begin. "Everyone would take off, and I would just sit next to a sewing machine, and there would be a pattern maker, and I would sort of just develop a collection."
After a few months of discretely toiling away, Dzienciol showed a few pieces he'd designed to an investor friend of his who was "blown away" and saw the potential for a clothing line. "He ended up putting $200,000 into this brand," Dzienciol tells me, still somewhat shocked. "We took a 5,000 square foot warehouse downtown and we had 20 people working there overnight…we put together a full ready-to-wear collection, 60 pieces, men's and women's." They started previewing it at fashion events in Vegas like MRKT and PROJECT, and were soon getting orders from the premier outlets across the globe. But Dzienciol admits he "had no idea what [he] was doing," didn't know how to fill the orders, and as a result, swiftly ran out of money.
Actually, there's another reason why he went broke. "We spent the $200,000 going out every single night," he confesses, breaking into laughter. He would burn the candle at both ends, spending his days at the warehouse and his nights at Hyde and other hot LA clubs of the moment. "I knew I loved being around people and I am an insomniac, and fashion and nightlife go sort of hand-in-hand," he says about the epiphany that perhaps he was in the wrong business. Luckily, one of the guys Dzienciol met while he was "going out eight nights a week" was LA nightlife legend Guy Starkman, owner of one of the hottest clubs at the time, Guy's.
"It was a legendary place," Dzienciol says of Starkman's eponymous hangout at the time. "Everyone was there…they had an underground poker night where Al Pacino and Mel Gibson would show up." Dzienciol was enamored by the energy of Guy's. As fate would have it, one day he received a call from Starkman who (according to Dzienciol) said, "Look I'm forty years old. I'm not that cool anymore. You're like the new, fresh guy in town. You're the new generation, you know what's hot. Here's the keys to my club. Re-do it as you see fit and let's see what you can do."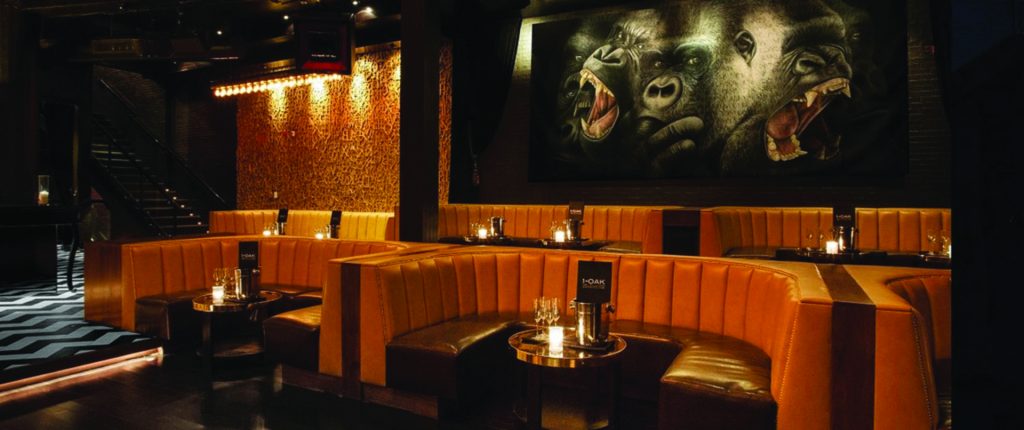 So Dzienciol launched a revamped Guy's in 2008 as somewhat of a throwback to a bygone era of night spots. There were no sparklers, nor bottle service, nor promoters (in many ways, it was the anti-1OAK), and it became an instant success. Then he sold Guy's and bought a sushi restaurant, Blowfish, on Sunset after being tipped off that trendy eateries like Soho House and BOA were going up and he would be wise to invest in the burgeoning era. He turned Blowfish into another successful hangout, Trousdale, while he describes as "more of an ultra-lounge…it wasn't all the lights, camera, action…it was very mellow."
Dzienciol was proud of the unassuming, "fun/mellow" throwback lounges he had crafted. But reading the tea leaves, he felt where the industry was going, and the future, as he saw it, was bigger and flashier. "With Trousdale, as cool as my place was, by the end of the night I would lose half my audience to places that could pack a thousand people…I couldn't compete on that level." Electronic music was becoming an ascendant force, and as a result, megaclubs that could easily afford to pay DJs over a hundred grand to spin for an hour were being fast-tracked in Vegas and Miami. These places were massive prurient playgrounds, monuments to excess. So Dzienciol started searching for a larger space in West Hollywood to erect his own interpretation of the future of nightlife.
He found his location in Key Club, a massive three-story fixture on the Sunset Strip, just walking distance from such iconic West Hollywood nightspots as Whisky a Go Go and The Comedy Store. Feeling he had struck gold, Dzienciol reached out to Akiva, who owned the very popular 1OAK nightclub in New York. He told him that he would metamorphosize Key Club into the hottest club in town, a shiny new 1OAK that would encapsulate everything he had learned about the city and everything he felt about where the industry was headed. Dzienciol would expand the brand exponentially on the West Coast, but in return, he wanted a piece of the company. "At the time 1OAK (New York) was great, but I knew LA would take it to the next level," he tells me. Akiva agreed, and bought into Dzienciol's vision.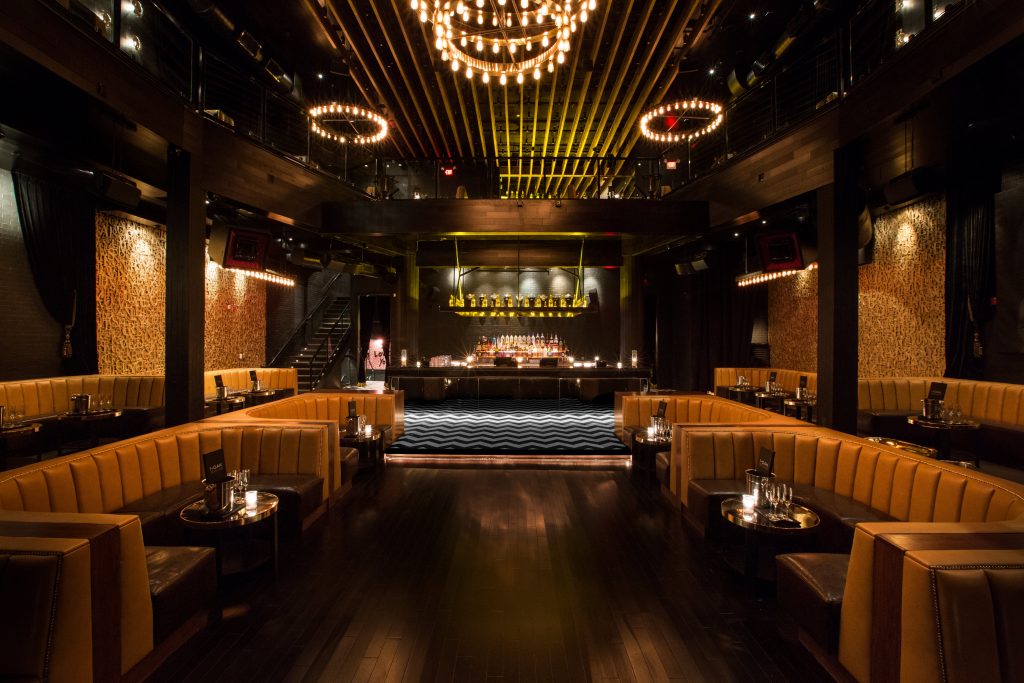 He had learned that "You needed to have people coming in early and starting the party as opposed to, like, a Trousdale place that held 300 people where you'd wait 'til 12:30 for the 'cool' people to show up," he tells me. "Now we were able to launch the party before 'they' get there. So they walk in, and there was already an energy." I get the feeling that Dzienciol believes the key to a successful nightclub is more about the art and less about the science. It lies deep in the intangibles and abstracts. It's about the atmosphere, the feeling, the vibe. He discusses his club in these terms not unlike how a filmmaker or visual artist describes their work. It's less about the angles, brushstrokes, or bottle service; it's all about the feel.
So despite 1OAK LA's size, Dzienciol wanted to insure it was still felt intimate, and special. "Ending up at 1OAK" meant maybe running into a friend you hadn't seen since high school or meeting the love of your life. And to ensure every detail was perfect, Dzienciol oversaw every aspect of the club's construction. "From the building of the club to the décor to the planning, to dealing with the city, to the design with my architect, the contractors…15,000 emails…I was hands-on with everything," he says. This is where his fashion background came into play. "We took the chandelier they had in New York and I added three tiers to it, gave it volume, made it more sexy," he says. He enlisted renowned artist Roy Nachum (who designed Rihanna's last album cover) to commission works including that iconic sea of crowns. He also paid special attention to the lighting, making sure it was just right ("LA is a city where people want to know who else is there," he says).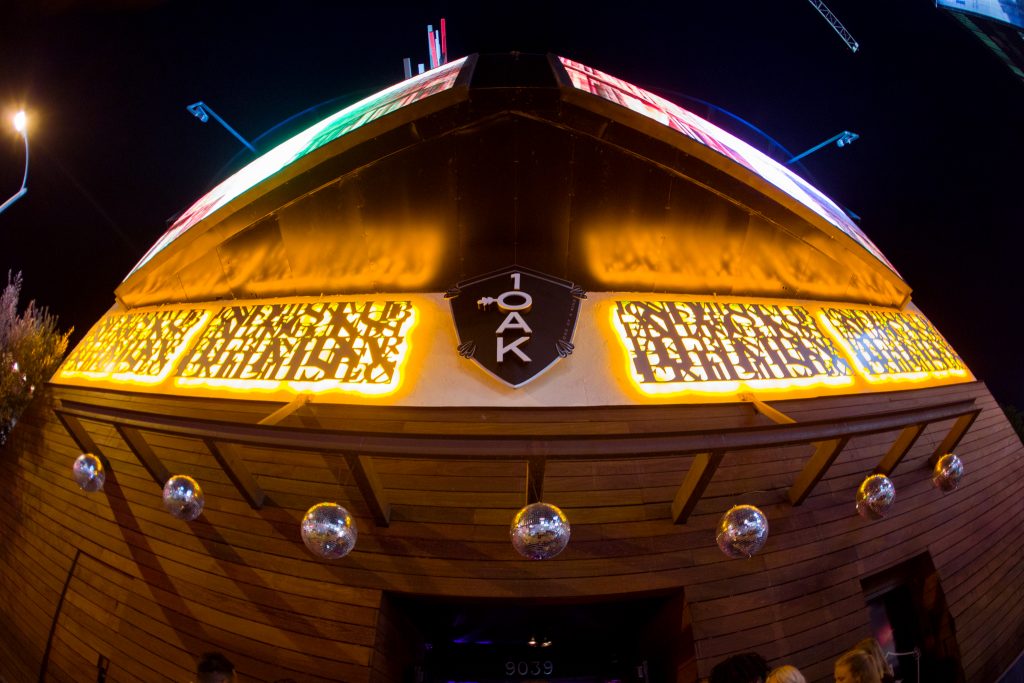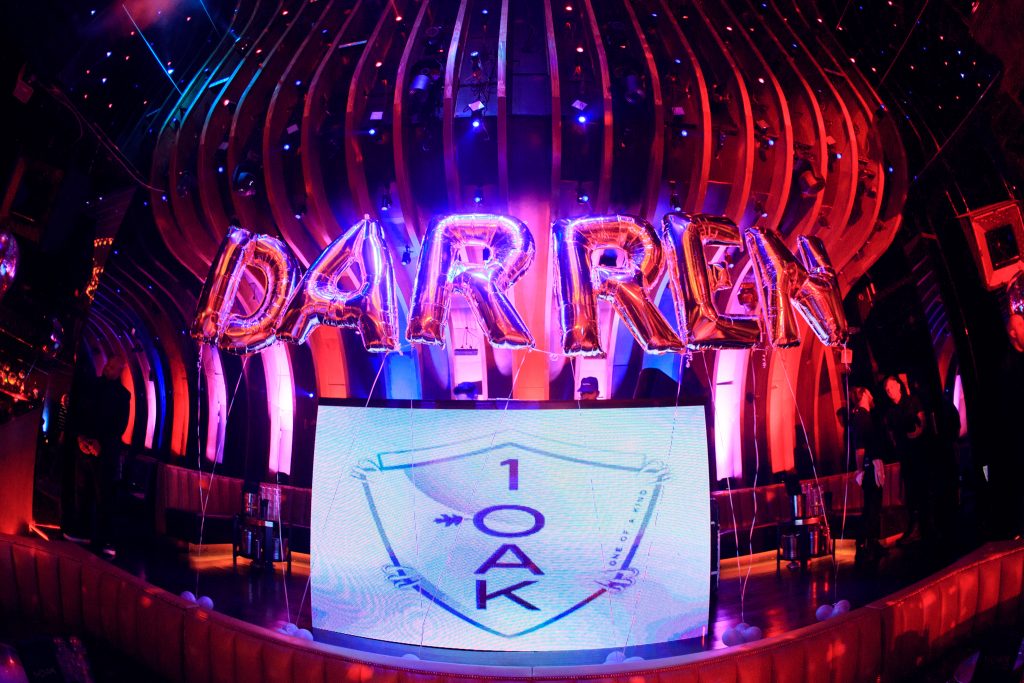 Another key aspect of creating the club was landing the right financial partners. Dzienciol didn't just target those with money (he claims there were billionaires aching to fund the whole amount whom he turned down). Instead, he found strategic partners who were fellow tastemakers…people who would in turn, act as de facto promoters. This concept isn't necessarily a novel one. (Many restaurants in LA and New York gain a reputation primarily because of their big celebrity owners.) But Dzienciol is a Connector of the kind Malcom Gladwell describes in The Tipping Point, and with 1OAK, he would put all of his connective power to work.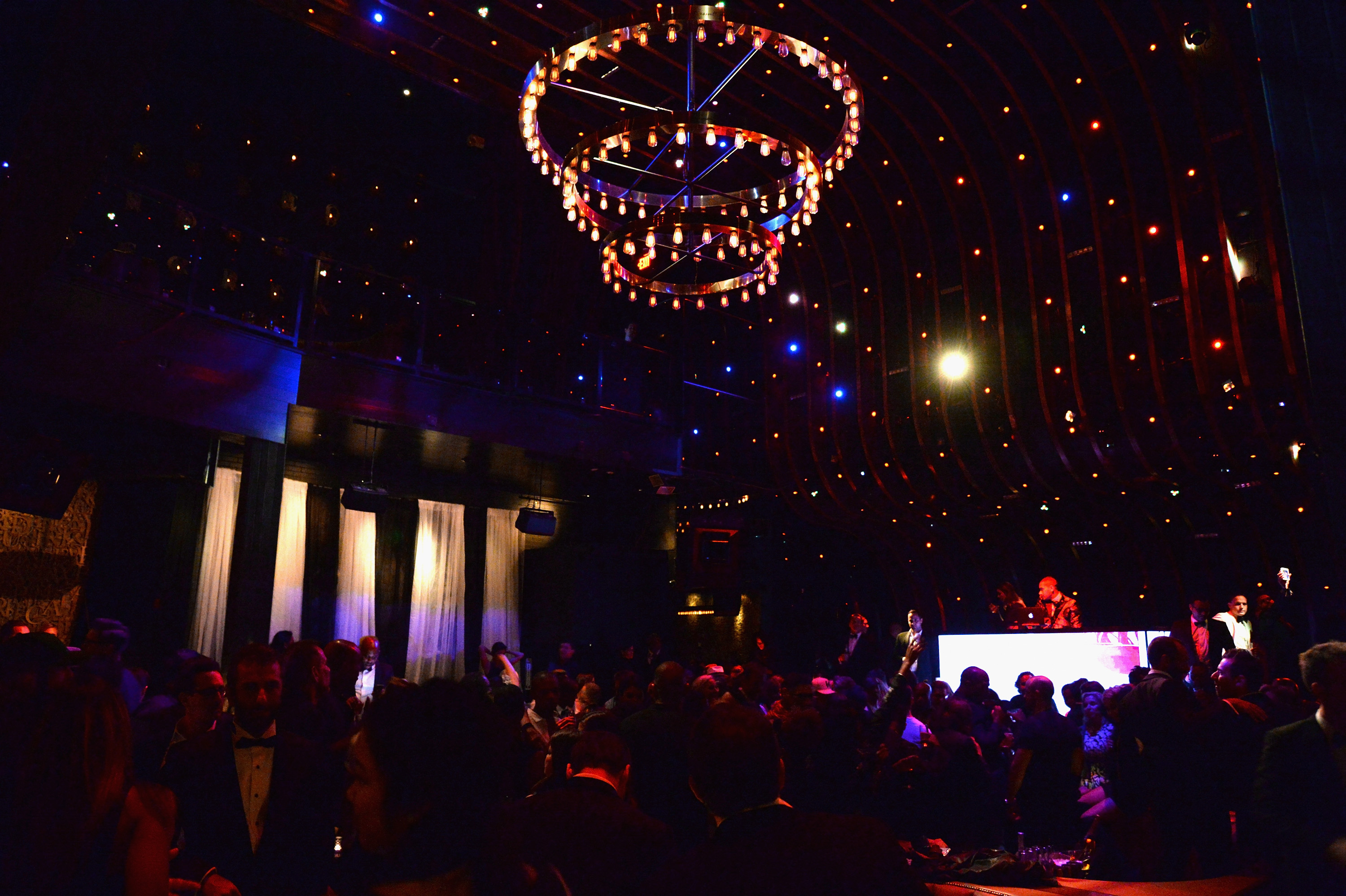 The rest, is nightlife history. Today the 1OAK brand is undergoing a rapid-but-measured expansion, with other current locations in Vegas and Mexico City, and such exotic locales as St. Barts, Miami, Tokyo, Dubai, and London on the horizon as well as myriad one-week, 1OAK "pop-ups" during the biggest cultural events around the world. (If you think 1OAK LA on a Saturday is a spectacular sight, imagine the 1OAK tent packed with celebrities amidst Cannes or Art Basel or the Super Bowl.) As a result, Dzienciol's itinerary as of late resembles the production schedule for the next James Bond film; I get dizzy when he breaks it all down.
"Last week I was in Europe for Paris Fashion Week," he says, "and then we went to Amsterdam, then we went to London to try and look for a new location for 1OAK, then I came back just for Coachella, and then went right back to Europe for Cannes film festival, right into Monaco, then back to London…and then I just got back about three weeks ago and I am leaving next week already to Copenhagen, then Mykonos for a wedding, then Paris in between for Couture — we're doing a 1OAK party at L'Arc — and then we're helping Leo with his LDF charity in San Tropez…."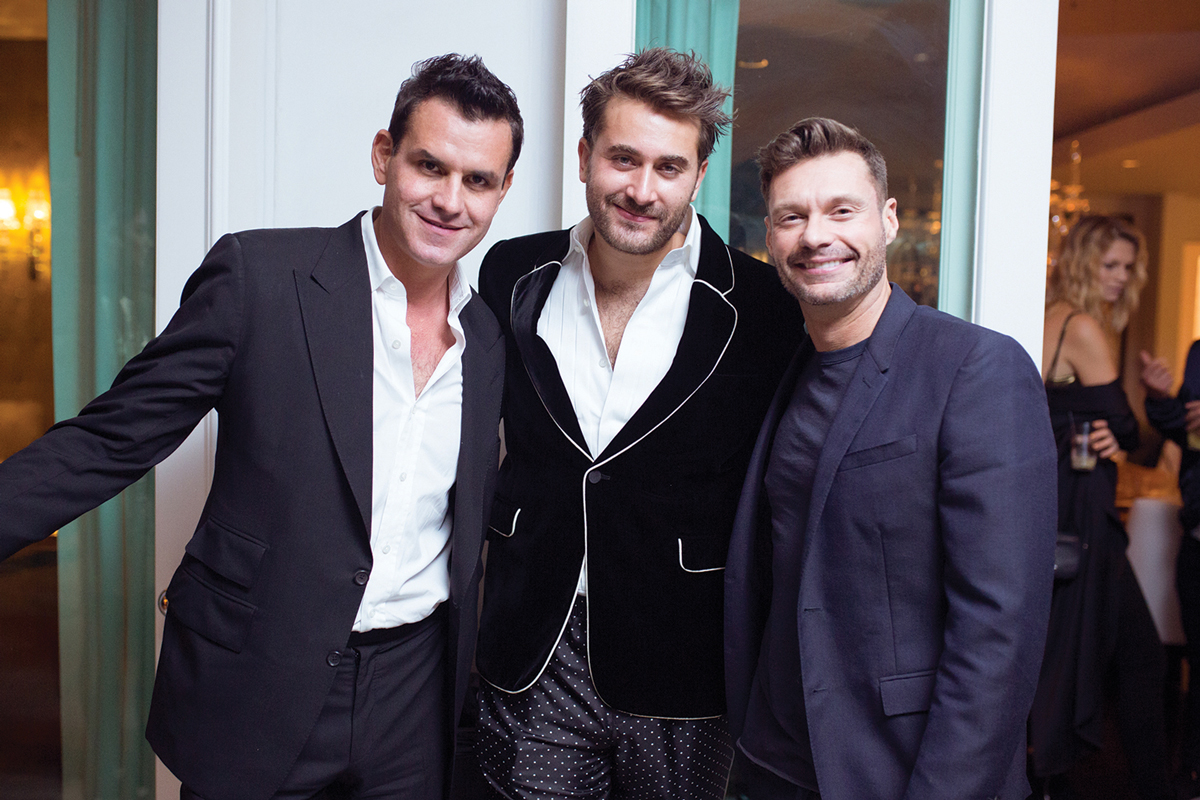 But if he's in town, and 1OAK is open, he is there, overseeing everything. He makes sure the lighting and sound are perfect and the music is specifically curated to build to an appropriate crescendo. He runs around to every single table, meeting, greeting, and ensuring everyone is enjoying their time. A constant challenge is when a major celebrity texts him and tells him they are five minutes away and he has to quickly find them a table — a tall order given that most are sold out well in advance. "I usually have to see if there is anyone we can bump for a loyal celebrity," he says. (If not, they are always welcome to commandeer Dzienciol's personal table.) And he routinely gets tasked with absurd requests from VIP guests, like quickly procuring a hundred In-and-Out burgers for a young starlet. ("We had to dismantle the burgers so they didn't become soggy and reassemble them once they arrived at the club," he says.)
The struggle is constant, and I get the sense that Dzienciol is smart enough to know the pitfalls of complacency. "It's an everyday battle of making sure you reinvent the place, making sure you have the new hot artist performing, making sure that the other clubs that are open on the night you are aren't effecting you, making sure you have a good, loyal following," he says passionately. "You do that by creating a culture." When I ask if he's ever been rejected by a big name for an appearance, he says, "I'll be honest with you, there is nobody we tried to get that we haven't gotten. If we go after it, it's just a matter of scheduling." He sees 1OAK as a long-lasting Hollywood institution, something destined to thrive for generations. "Every time I go in there I feel like it's only getting better, he says. "Most nightclubs in LA are lucky if they last six months…we just signed a 20-year lease."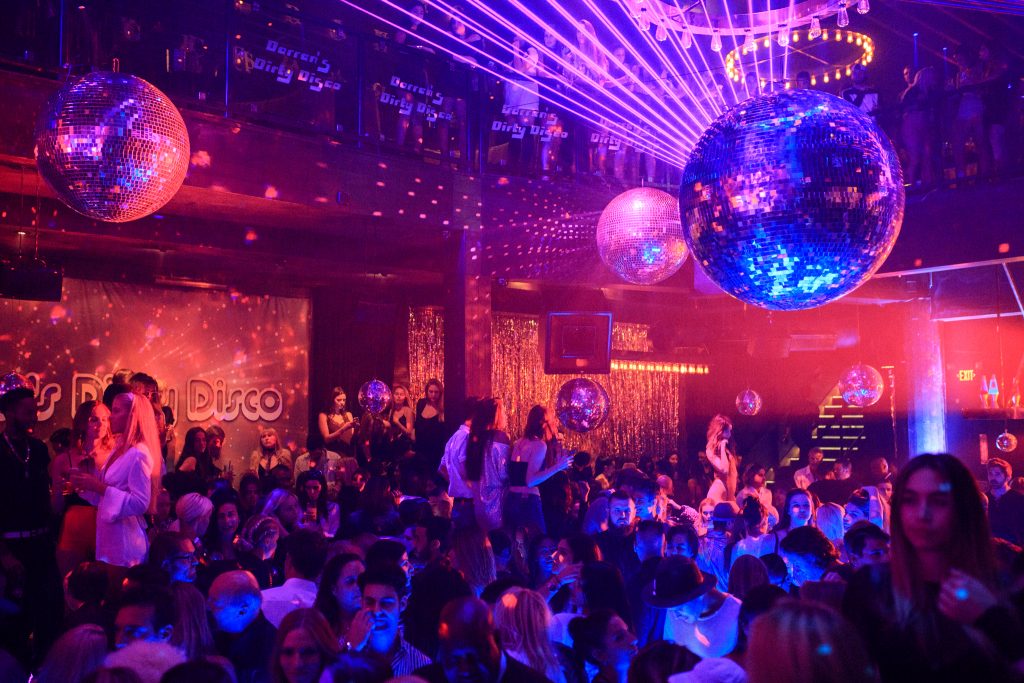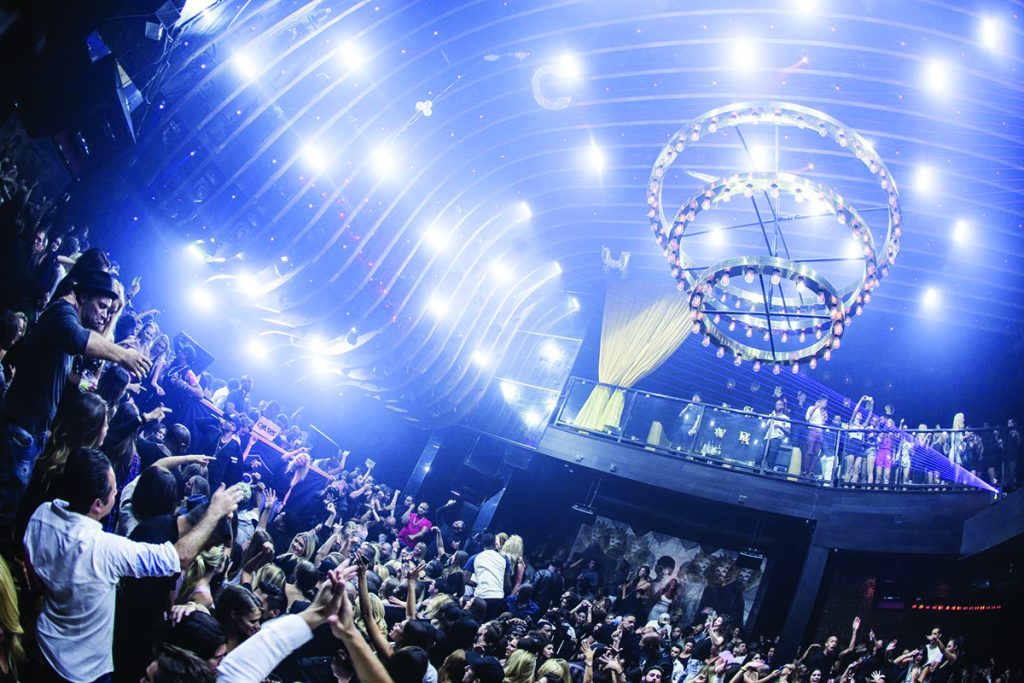 But as Steve Rubell learned, no matter how hot your club is, the party must eventually come to an end. Luckily, Dzienciol is always looking forward. Aside from all the international pop-ups, charity events, and private parties, he co-owns Beacher's Madhouse — the surreal, prurient nightlife experience hidden behind a bookshelf at the Hollywood Roosevelt (Miley Cyrus is a big fan) — and is building a separate club downstairs from 1OAK (a nod to the mellow ultralounges he cut his teeth on), as well as a multi-level rooftop lounge a few doors down. An avid foodie with a secret culinary Instagram, Dzienciol is also developing a "sexy" Peruvian restaurant alongside Koi mastermind Nick Haque, one he hopes will be the first of its kind to successfully cater to both foodies and partygoers alike. "I am going to make sure the food is a ten, with the ambiance being a ten as well," he boldly proclaims.
His aspirations for the future are even grander. Ten years from now he envisions himself living in a hotel that he owns. "It would be very cool, but it would be very luxurious," he says. As with his restaurant, it would be the first of his kind, a place that bridged hip, cool atmosphere and décor with exceptional service and luxury amenities, a place where each part of the hotel was a unique-but-interconnected sanctum of wonder. Some may decry such a project as infeasible, an expensive pipe dream wrought with logistical pitfalls. But for Dzienciol, dreaming big has always paid off.