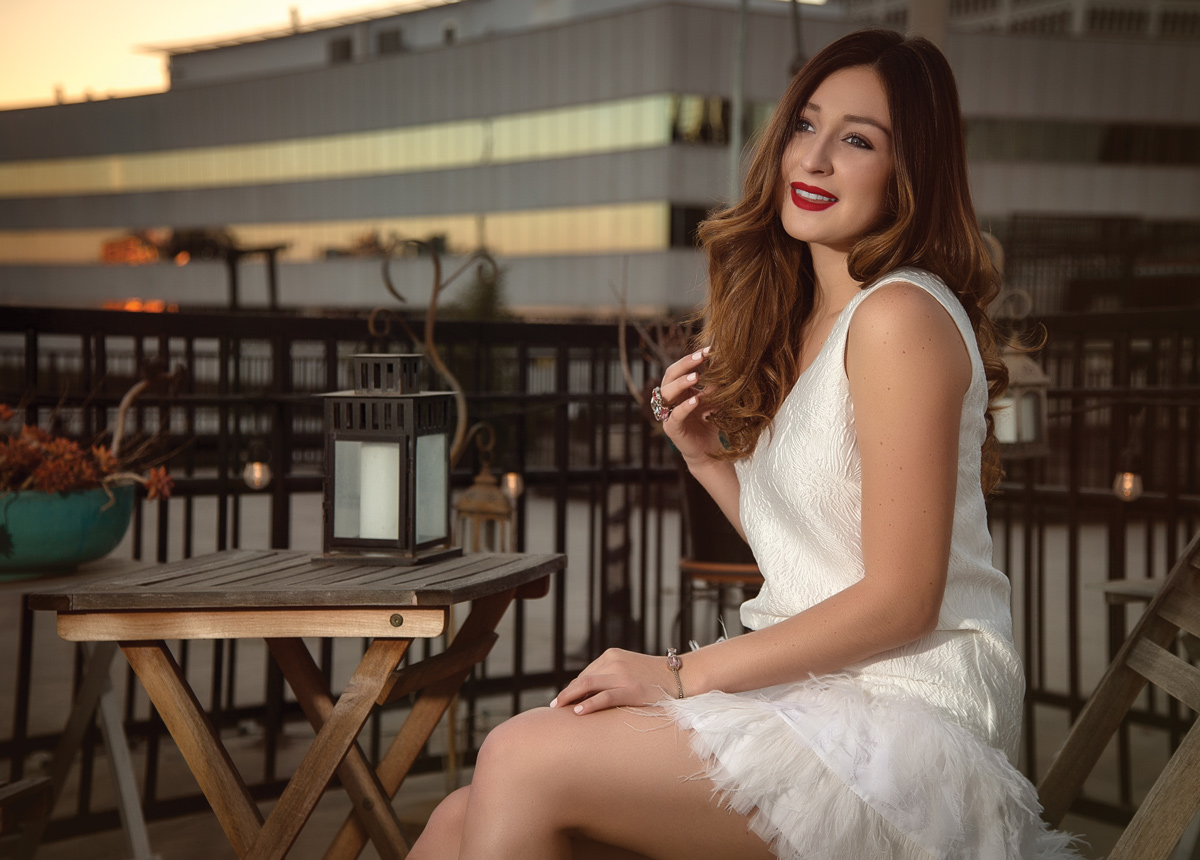 Photography by: Josue Pena
She was born in California but spent most of her childhood in Mexico. She did volunteer work in Kenya and Brazil and spent extensive time in Ireland and other parts of Europe. In short, Kiara Beltran is a true student of the world. The award-winning actress, model, and 2017 Miss Jetset runner-up has already lived and experienced a lot in her 22 years, but after a quick chat, it is easy to see that she is still hungry for more. "I want to make a difference," she tells Jetset, "I want to make my mark in the world."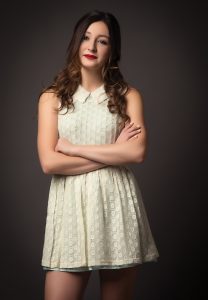 Beltran has already taken some sizable steps in that direction. A glance at her IMDB page reveals 18 acting credits and another 15 miscellaneous production credits. She has already tackled a wide array of characters and been featured in projects of varying size and scope. Short films, car commercials, music videos…Beltran is thoroughly committed to obtaining as much experience as she possibly can. She currently lives in Burbank, right across from the Warner Bros. lot, and looks at it every day she says. "It serves as a constant reminder to never give up on my dreams."
But acting wasn't always the dream for Beltran. And she has a clown to thank for the shift of direction. Seriously. "I always loved the idea of acting," she says, "but my primary love has always been helping children, so the plan was to be a doctor, working in the field of pediatric cancer." But then one day she met a clown who visited children's hospitals cheering up kids with terminal illnesses. "It showed me that I didn't have to choose between my two loves," she says. "I could still help children while pursuing my dream of being a performer."
Beltran pinpoints that moment when she began to realize the importance of seeing different perspectives, understanding that there is more than one way to look at a situation. "I started traveling, and I realized that there are a lot of ways to live your life," she says. "Different religions, ideas, cultures…it made me grow to realize people are different than me." And as she continued to gain experience as an actor and model she never wavered in her commitment to helping children, focusing specifically on assisting the abandoned and those with cancer.
Jetsetbrand and the money she'd helped raise. "It was humbling, truly humbling," she says.
Moving forward, eventually, Beltran sees herself owning production company, having a charity of her own that helps children with cancer, and amassing a whole lot more acting credits. She recently graduated from the New York Film Academy (NYFA), and has started to use her Spanish speaking to her advantage as an actress. "In the beginning, I only acted in English, but then I realized I had a whole other world of work I was missing out on." The shift paid off, as she was recently cast in Telemundo telenovela. "All I can do is continue working hard and focusing on my dreams," she says. It's precisely that attitude that certainly makes Kiara Beltran one to watch.