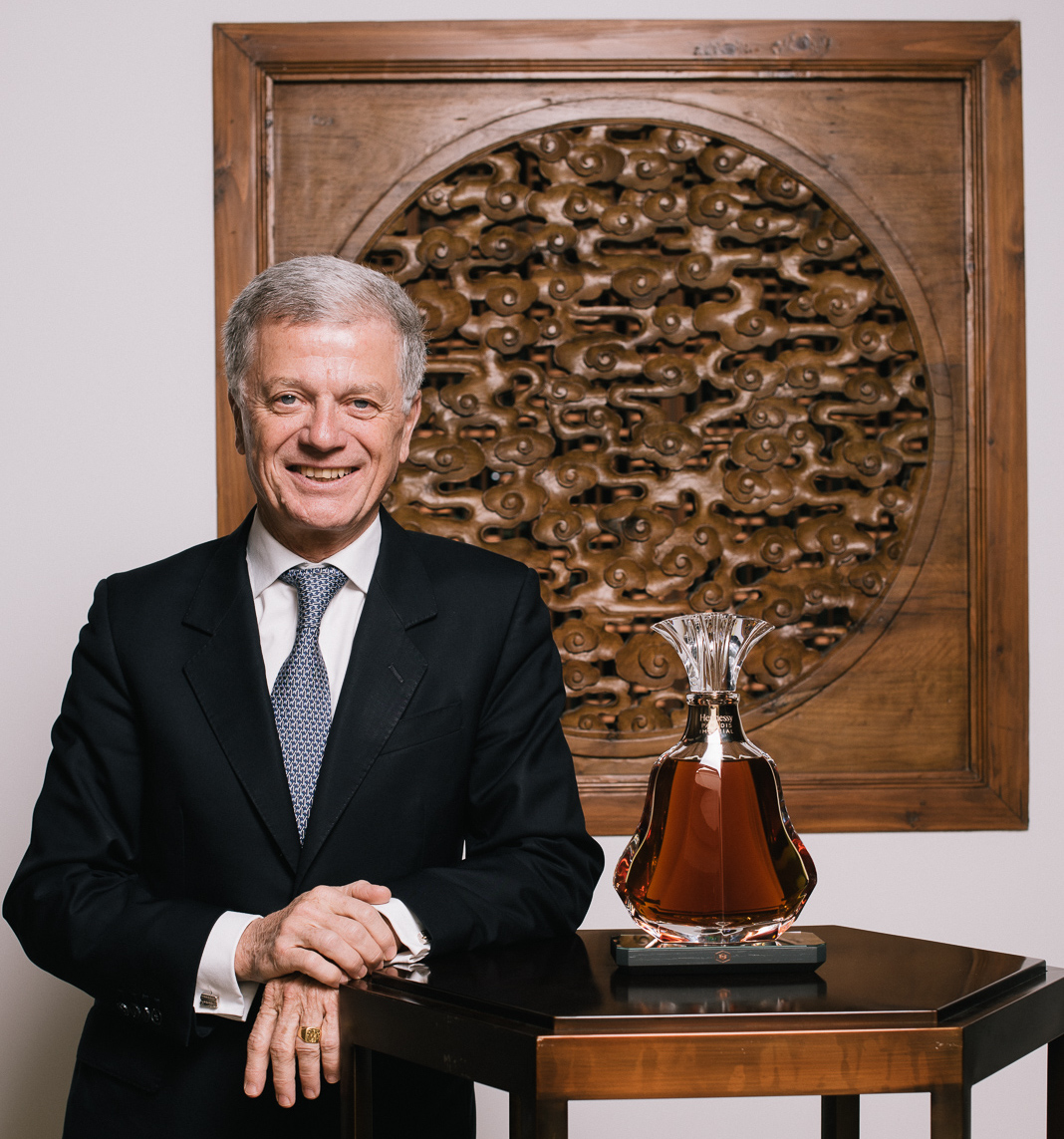 A distinct group of guests and international media were treated by Moët Hennessy to a VIP experience to reintroduce their crown jewel cognac Paradis Impérial, its stunning new crystal decanter crafted by artist Arik Levy, and its perfectly tailored tribute trunk created by the artisans at Louis Vuitton. Read more about the reveal here.
I sat down with Hennessy Chairman and CEO Bernard Peillon during the Discovery Tour in Shanghai to discuss the inspirations behind the extraordinary works of craftsmanship and the Hennessy connection to Shanghai.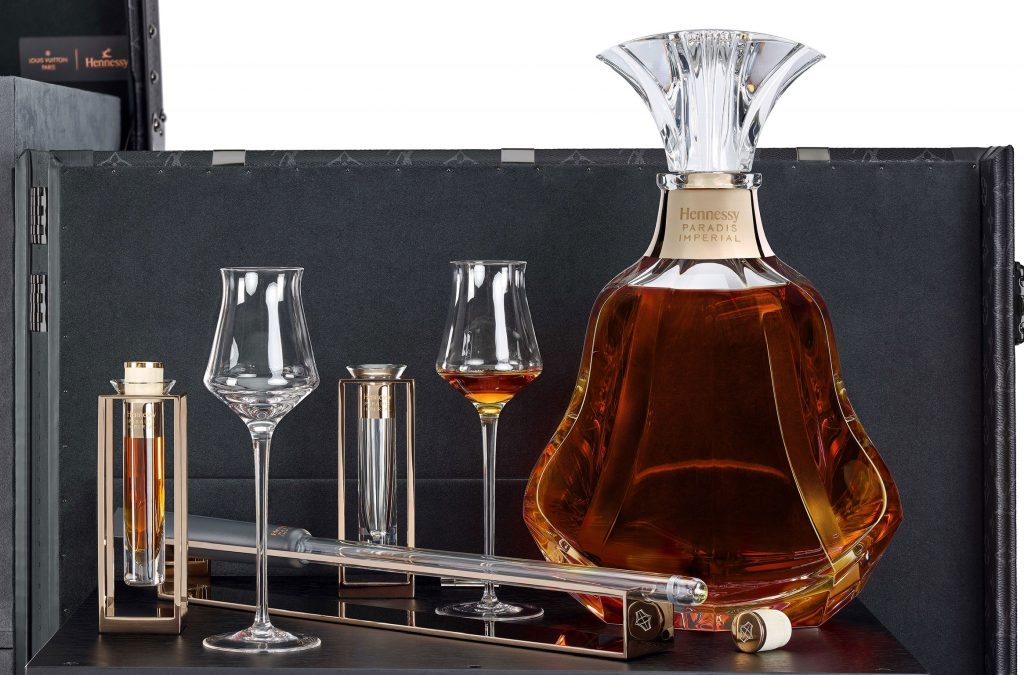 JETSET: As you know, Jetset readers reach for nothing but the finest in quality, class and craftsmanship. Can you describe how Hennessy and Louis Vuitton embody these same principles?
BP: These two families have travelled the world to expand their businesses, and the idea of the 'art of travel' that is totally embodied by Louis Vuitton is completely in sync with who we are as well. Hennessy is 99% international and the most global French company there is. While we are part of LVMH (Louis Vuitton Moët Hennessy), we are and are run as separate entities, however, we share a common culture, or common understanding, and approach of high quality and impeccable craftsmanship to our world and our trade.
JETSET: Hennessy again chose artist Arik Levy to design the new decanter and its service accessories. How is this partnership synergetic?
BP: We wanted to have somebody that could rework Paradis Impérial on two different aspects – conceptual and emotional. With Arik, everything is extremely intellectualized, and he does not do things by chance. We've worked together now for basically a decade. I know Arik's approach to concept and design has been thought to the ultimate level. For example, when he designs one of the facets of the carafe it's not just to create attention – he crafts it in a way that is almost like a diamond; it refracts light on the blend to change the overall look in different settings and as it's being consumed. That requires a level of sophistication and conceptual approach that Arik is really good at.
The second element is that emotional connection. People can see the simplicity and the beauty and understanding of the effort that's gone on behind the scenes and that generates an emotion that is almost spiritual. So, we have the freedom to create in many different ways, and Paradis Impérial offers a different way to trigger an emotion. It's like any piece of Basquiat art, if you don't immerse yourself into it completely, then the emotion you feel is just an aesthetic emotion based on superficiality. Here, we try to bring depth into the emotion.
JETSET: Can you speak to this image. Are these different eaux-de-vie that go into Paradis Impérial?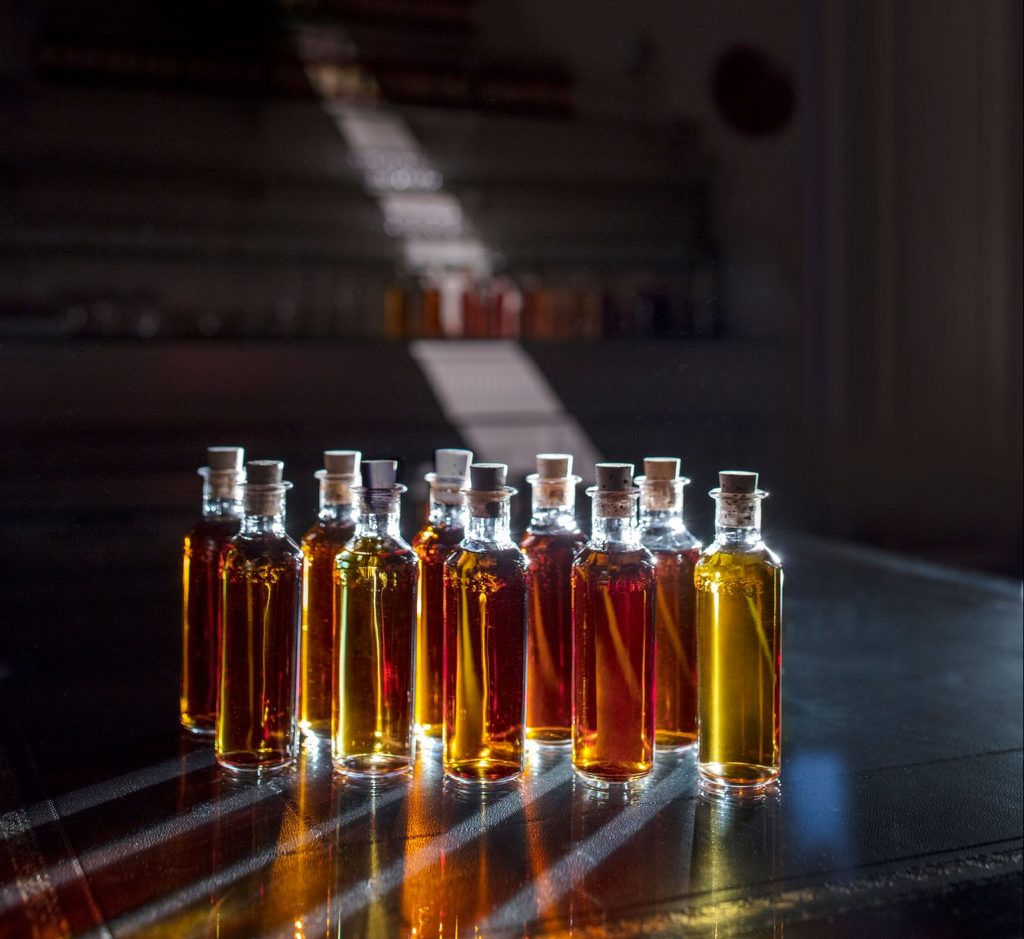 BP: It's to illustrate the idea of selection. If you have spoken with Renaud [Fillioux de Gironde, the eighth-generation Master Blender], he's probably told you that on average only 10 out of 10,000 eaux-de-vie that he tastes every year with his team have the unique potential to one day become part of the Paradis Impérial blend. So, we don't go into an exercise that is based on multitude, we go into an exercise where the precision of the blend to achieve such a perfection is the essence of the concept. It's how Renaud creates a symphony and reaches 'the point of elegance.'
JETSET: So, it's the blending of different eaux-de-vie that creates the perfect blend, the 'point of elegance.' I think that's a really interesting part of the story.
BP: And that's why Renaud's title is Master Blender. It's really this art of creating harmony in Hennessey's style based on elegance. The reason why we created Paradis Impérial is because Renaud's uncle – Yann Fillioux, the seven-generation Master Blender – was constantly describing his cognac as being elegant. I said to him 'But what is the ultimate idea of elegance? Show me.' And he did. And that's Paradis Impérial.
JETSET: Shanghai is a city deeply rooted in tradition yet open to a world of innovation and a Hennessy-style appreciation of the French art de vivre. Can you speak on the similarities or differences in cognac consumption in China vs. the U.S. and France?
BP: In the U.S., cognac is consumed after dinner in a very traditional manner, which is basically – big chair pulled up by the fire, big snifter, musty, masculine. It is much more relaxed in the U.S., which is one reason why Hennessy is so successful.
In China, it is enjoyed over a meal, as we did last night during the reveal dinner. In Shanghai, wine is not the best food pairing you can get; you need to have something that goes with the spiciness. Chinese cuisine is incredibly diverse based on the different provinces. For example, szechwan is much spicier than food from the east region, where flavors are a bit more subtle. One drink that stands up to this cuisine is cognac, so people enjoy it with their meals. In fact, 80% of cognac is drunk over meals; it's the primary occasion where people will enjoy Hennessey.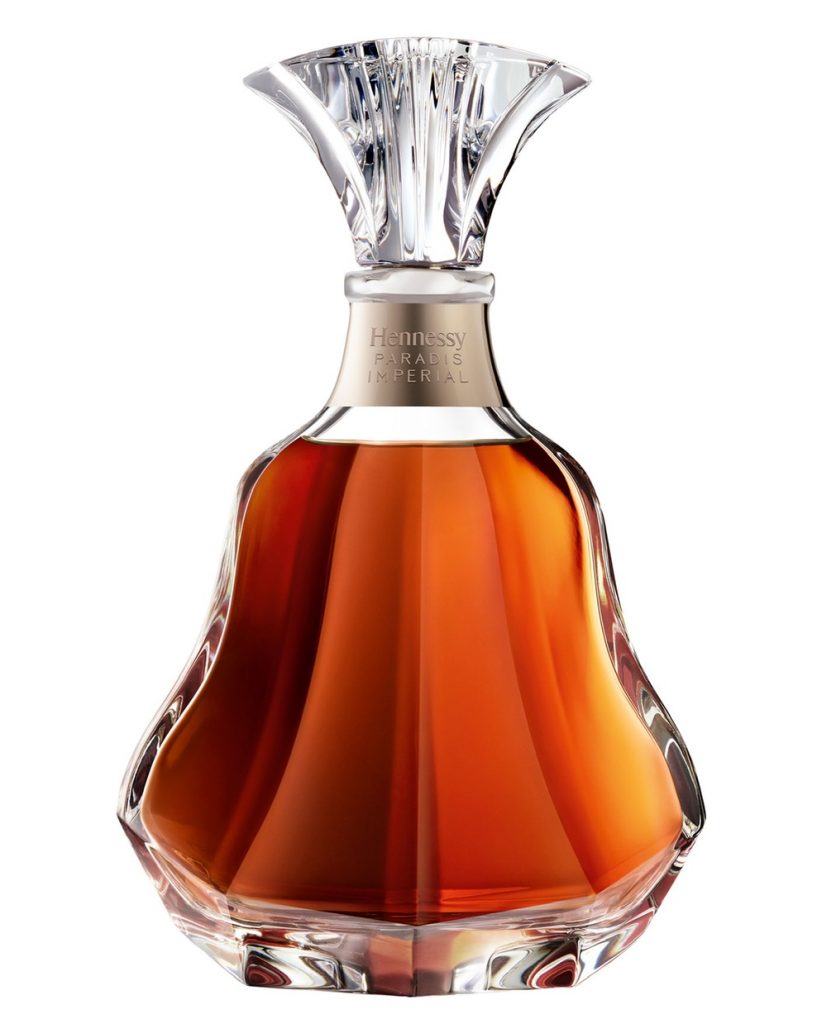 Also in China, there are trendy bars where you have hundreds of young Chinese male and females. What is interesting is that female Chinese enjoy cognac as much as males. You have a bottle of Hennessey on each table with a pitcher of, say, cold green iced tea to mix with the Hennessey or they'll have soda water or fresh apple juice, and they will spend the night drinking it. That is an extremely dynamic part of China. At the core, we are part of their way of life, even more than in the U.S.
JETSET: You are an art lover and avid trekker, correct? What are a few of your favorite destinations you can share with like-minded Jetset travelers?
BP: Trek around the mountain range of Mont Blanc. What a beautiful way to cross three countries – France, Italy and Switzerland – experiencing great food and unbelievable sites. You can do the seven-day trek in the summer. It's not technical, you just need to be in good physical shape when you go. There is a lot of spiritual dimension.
Shanghai is also a good place to go for art, as well as places in the U.S. like Miami. There are some wonderful places for street art and great expressions in Soweto in South Africa, as well.
JETSET: Can you speak to the future of the next Hennessy collaboration?
BP: Soon, we are meeting with one of the greatest Chinese artists whose art is already collected by some very famous people. His work is fascinating. That is about all I can say right now.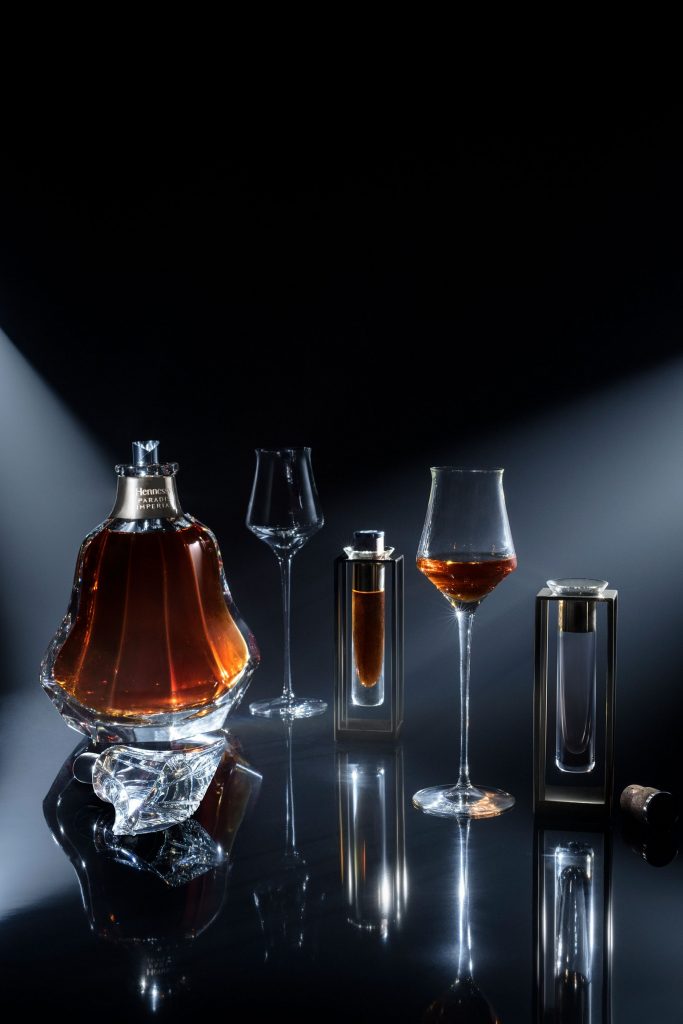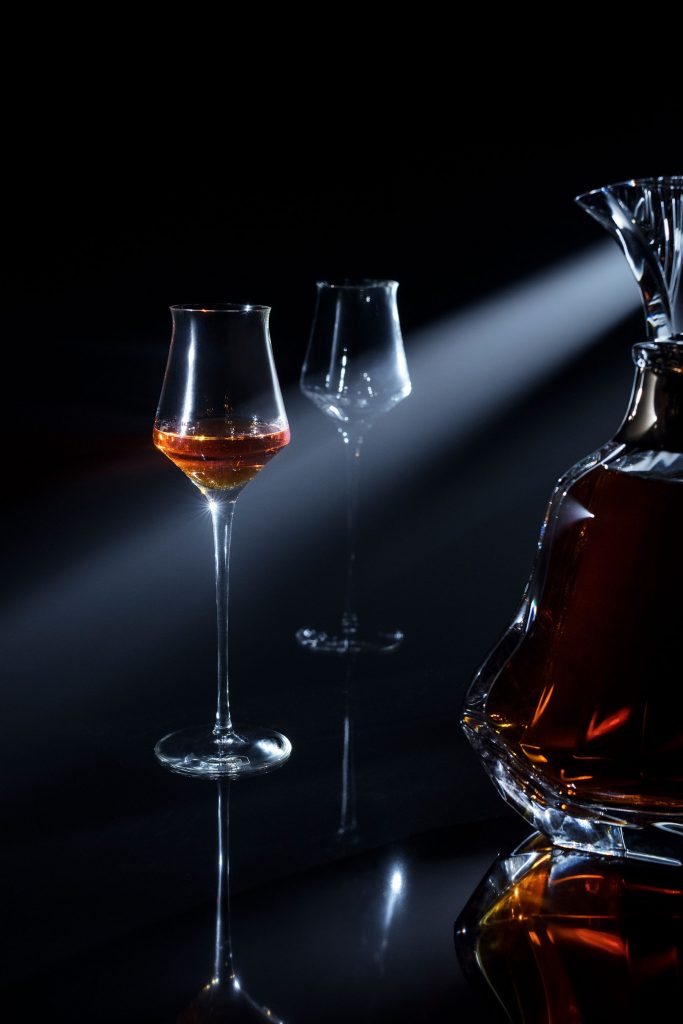 JETSET: One more quick question. I'm Norwegian. And instead of "Cheers," we "Skål," where you have to look at each other in the eyes before and after you take a drink. Do you have a favorite or traditional alteration to the standard "Cheers"?
BP: In the old days we used to throw the glass over our shoulder. LOL
JETSET: Empty, I hope?
BP: Empty, yes.
JETSET: Thank you for your time, it was a great pleasure.
Look for our interview with artist Arik Levy coming soon.