There's a hot buzzword in today's ultra-fast-paced automotive industry: automobility. The term symbolizes a movement toward autonomous vehicles and interconnected experiences for drivers and passengers alike. Staggering numbers of freshly-founded automakers seem to emerge across the globe each year, with the past twelve months delivering more than the usual selection of state-of-the-art vehicles loaded with groundbreaking technologies that leave old ideologies in the wind. The unique automobiles in Jetset's 2023 Luxury Auto Preview, presented in an assortment of styles, platforms, and intentions, truly offer innovations for everyone.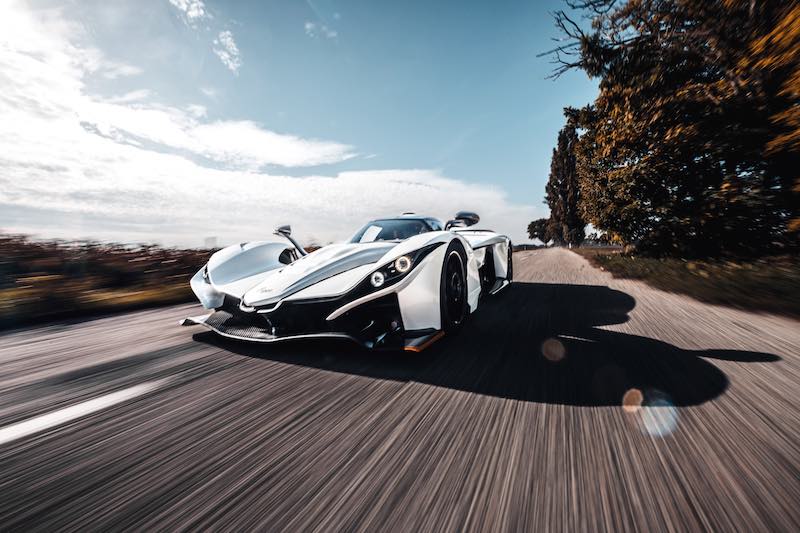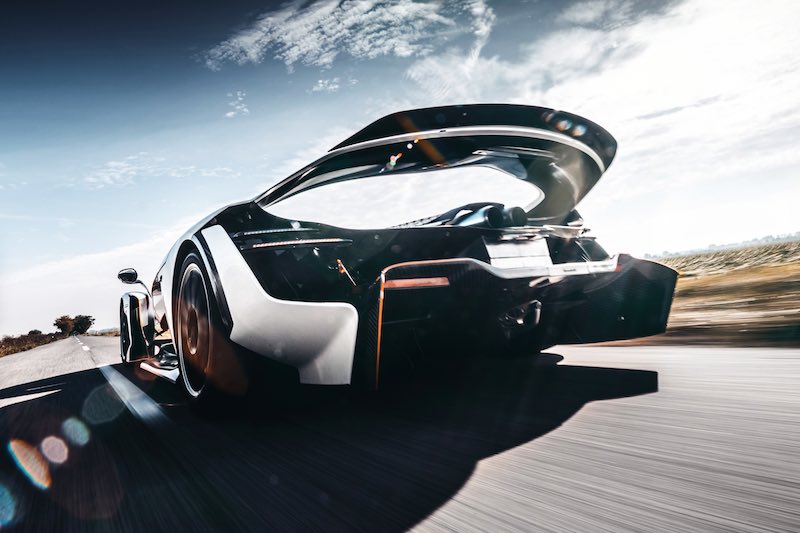 We begin our forward-looking tour with the cutting-edge Bohema hypercar from Czech marque Praga. The track-focused model's head-turning aesthetics and neck-snapping performance redefine what it means to be a road-ready racecar. Sharing its 700 hp motor with the iconic Nissan GT-R, the Praga Bohema has been carefully re-tuned to deliver even more power from its twin-turbo V6. The hypercar's powertrain also benefits from a new dry sump configuration and upgraded Litchfield Engineering turbochargers. Extensive use of carbon fiber throughout the bodywork gives the Bohema an impressively light curb weight under 1,000 kgs, with the ability to aerodynamically produce nearly 2,000 lbs of downforce at high speeds. Titanium exhaust pipes deliver aural stimulation, while the vehicle's enticing exterior will impress anyone fortunate enough to see one of the 89 limited-edition vehicles in person. The Bohema truly shines on the track, where the 6-speed sequential gearbox and Pirelli Trofeo R tires (conveniently interchangeable with track-only Michelin slicks) deliver racecar-level performance.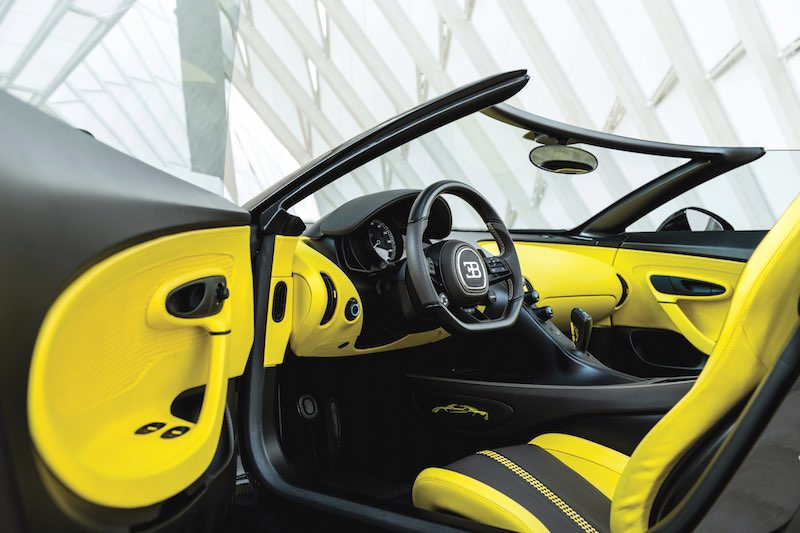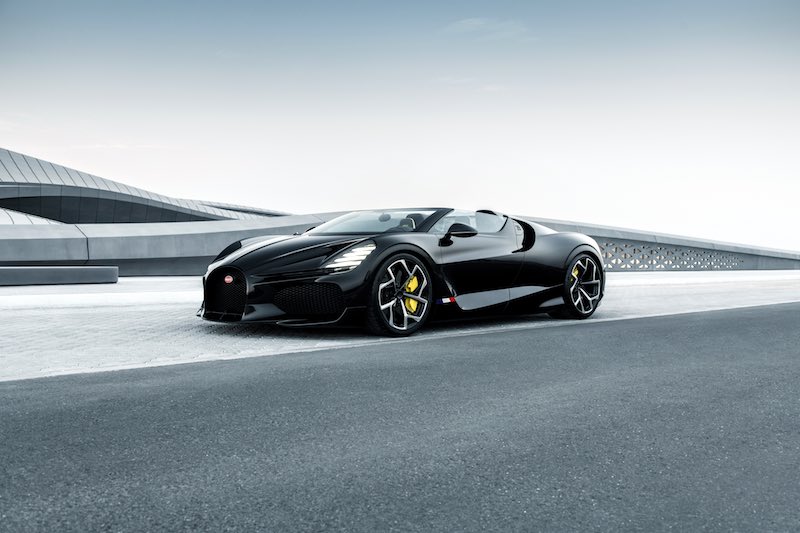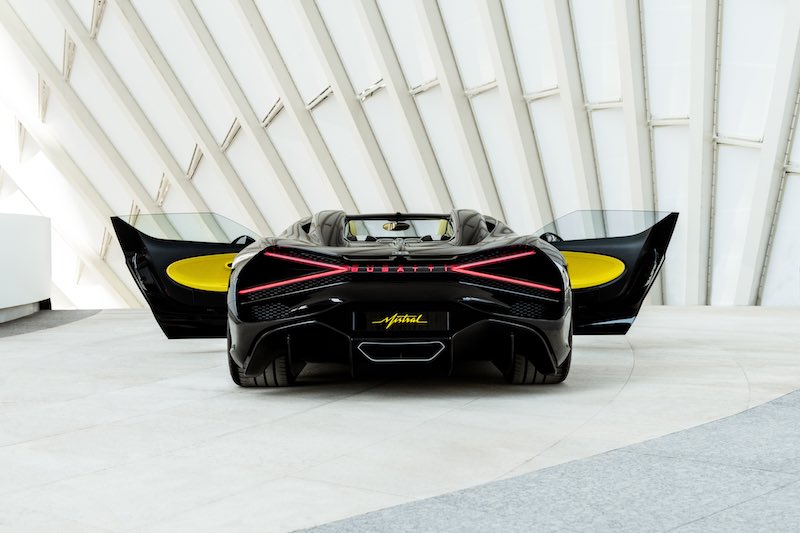 Revered French automaker Bugatti marks the end of an era with the release of its modern drop-top supercar, the W16 Mistral, the final vehicle to sport the brand's hallowed W16 powertrain. With its rich roadster lineage, the W16 Mistral has been specifically developed to meet the demands of devoted Bugatti owners who've long awaited the return of the marque's open-top design. Unveiled during Monterey Car Week to much acclaim, the stunning Bugatti W16 Mistral sports the same 1,600 hp motor found in the brand's coveted Chiron Super Sport 300+, with styling reminiscent of the legendary 1934 Bugatti Type 57 Roadster Grand Raid. Radiating La Voiture Noire-esque appeal and a bold black and yellow color scheme in honor of Ettore Bugatti himself, the W16 Mistral has been meticulously engineered with uncompromising attention to detail in both beauty and performance optimization. Never wavering from the brand's "Form Follows Performance" design mantra, everything from the vertically stacked headlights and horseshoe grille to the W16 Mistral's Bolide-inspired X-theme taillights has been completely reengineered into a bespoke scheme offered exclusively in the new model. With its four-wheel-drive configuration and the same four high-powered turbochargers found in the record-setting Chiron Super Sport 300+, the brand declares, "There can only be one goal in mind: to become the fastest roadster in the world once more."
On the opposite end of the spectrum, Audi's AI:TRAIL quattro off-road vehicle offers a glimpse into the future of fully-electric sustainable mobility. Originally showcased at the Internationale Automobil-Ausstellung (IAA) in Germany, the one-of-a-kind four-seater portends future autonomous driving with unrivaled off-road capabilities. A unique glass-encompassed cabin provides superior visibility for exploring nature in luxury with minimal onboard distractions to impede your view. The fourth vehicle in Audi's series of concept cars with full-electric drive systems, the AI:TRAIL is powered by four electric motors plus systems for both assisted and automated driving on any terrain. As the name suggests, Audi's quattro permanent all-wheel drive remains a staple for the off-roader. Where the AI:TRAIL differs from its EV four ring counterparts, though, is its intended use for areas without charging infrastructure. The AI:TRAIL tackles the challenge head-on with 250 to 310 miles on paved roads, and as much as 155 miles on rough terrain where constant wheel slip significantly impacts power usage. By intelligently (and automatically) adjusting the torque to each wheel as needed, the AI:TRAIL optimizes energy efficiency and reduces battery consumption. Additionally, the model's abundant size and 13.4 inch ride height allow access to otherwise unreachable destinations, with more than enough ground clearance to wade through as much as a half meter of water. Perhaps the most fascinating feature of the revolutionary ride is its advanced lighting system that utilizes five rotorless drones, dubbed Audi Light Pathfinders, to illuminate the trail ahead during navigation or as interior lighting though the vehicle's transparent panoramic roof. Audi's next-level off-road model is guaranteed to deliver an unmatched outdoor experience.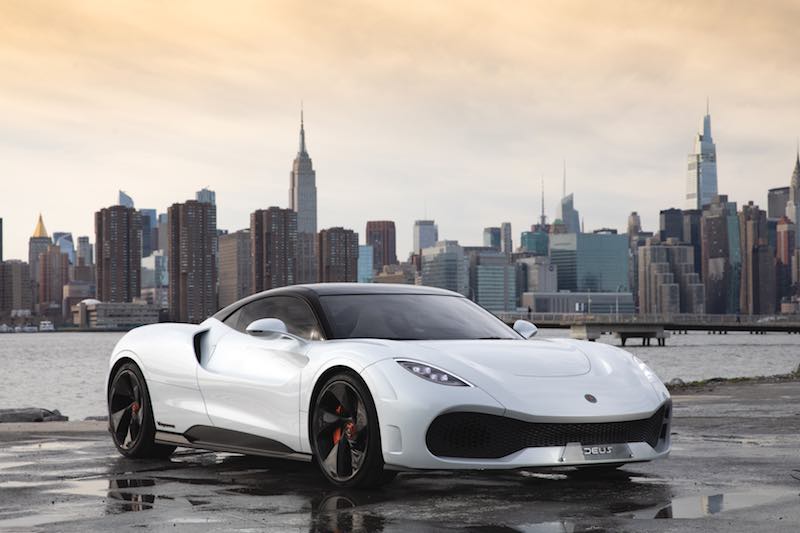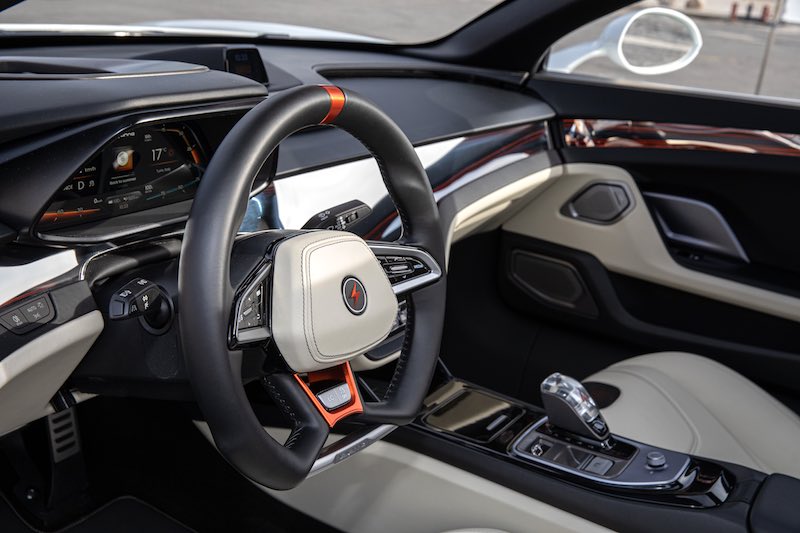 The past year also boasted its share of automotive start-ups, many of them vying for EV market share. Austria-based Deus Automobiles is one such company whose debut entry in the highly-competitive segment is a 2,200 hp electric hypercar affectionately known as the Deus Vayanne. Touting some seriously impressive performance numbers, the Vayanne is said to produce a ridiculously powerful 1,475 lb-ft of torque. Deus boasts that its Vayanne model will reach 62 mph in less than two seconds and achieve a top speed of 250 mph. Developed in collaboration with Italdesign and Williams Advanced Engineering, the highly-anticipated Deus Vayanne is expected to reach production in 2025 and will be limited to just 99 examples.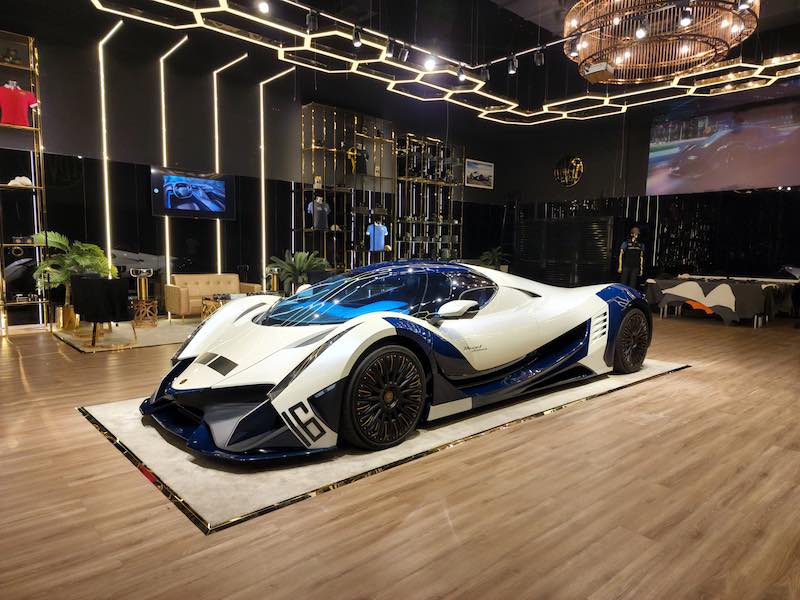 Similarly, and perhaps equally as mind-blowing, Devel Motors out of the United Arab Emirates has touted its Devel Sixteen hypercar's performance for several years and looks to advance the concept in 2023. Said to be capable of producing 5,007 hp and 3,757 lb-ft of torque in its final form, the Devel Sixteen's ultra-lightweight carbon fiber body is expected to help the optimistic automaker set new records for production car performance from the model's gas-guzzling 12.3L V16 engine and four massive 81mm turbochargers. As the company puts it, "Devel Sixteen is born with extreme performance & unimaginable outstanding power of ten super cars, to pioneer a new era that never has been achieved before." We'll keep our fingers crossed as the world awaits this unprecedented road-legal rocketship.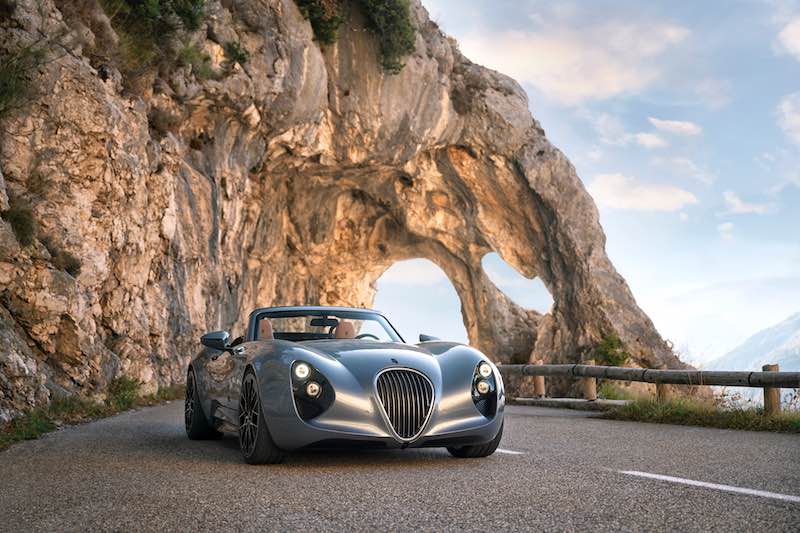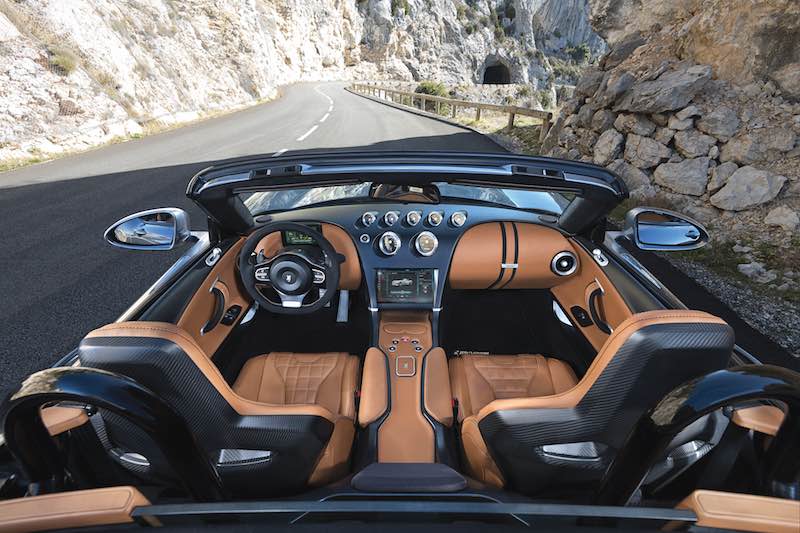 For classic car aficionados in search of a more nostalgic offering, Wiesmann's Project Thunderball is giving off some seriously cool James Bond vibes. The fabled German automaker has returned to the starting grid with its battery-powered bite-size roadster. The carbon fiber two-seater is propelled by two rear-mounted electric motors that produce a combined 680 hp and 808 lb-ft of torque. The result is a zero-to-sixty time under three seconds and a range of more than 300 miles on a single charge. Project Thunderball's 92 kWh battery pack receives additional support from Wiesmann's bespoke 21-inch wheels equipped with Michelin Pilot Sport 4S tires, and all with a rather low EV curb weight of 3,747 lbs. The storied German manufacturer has never offered its vehicles in the US, so expect to charter a flight across the pond if you're hoping to secure a custom edition of the compact electric coupé.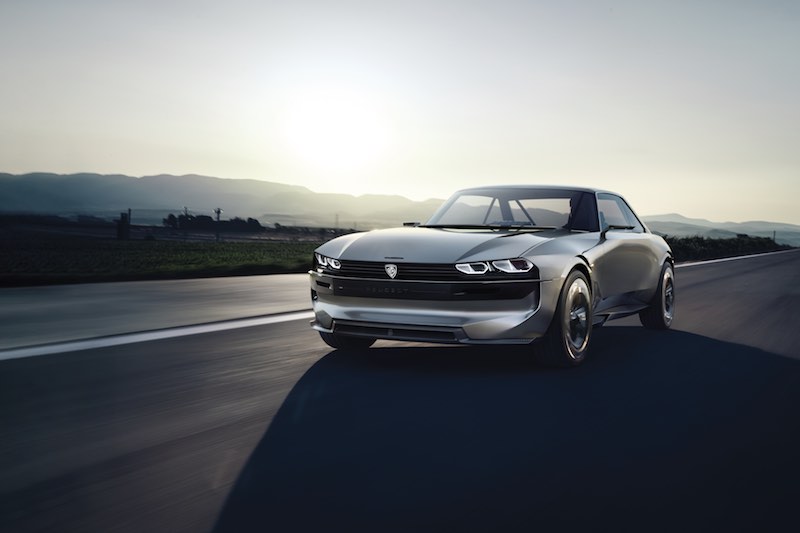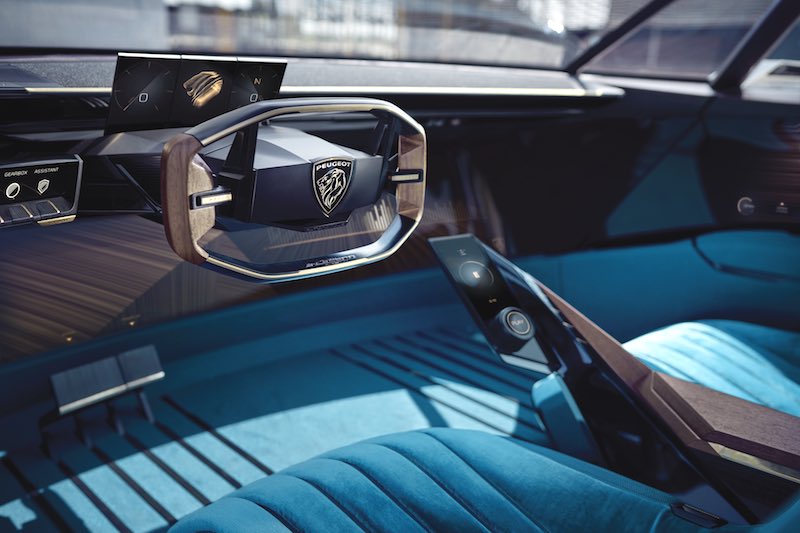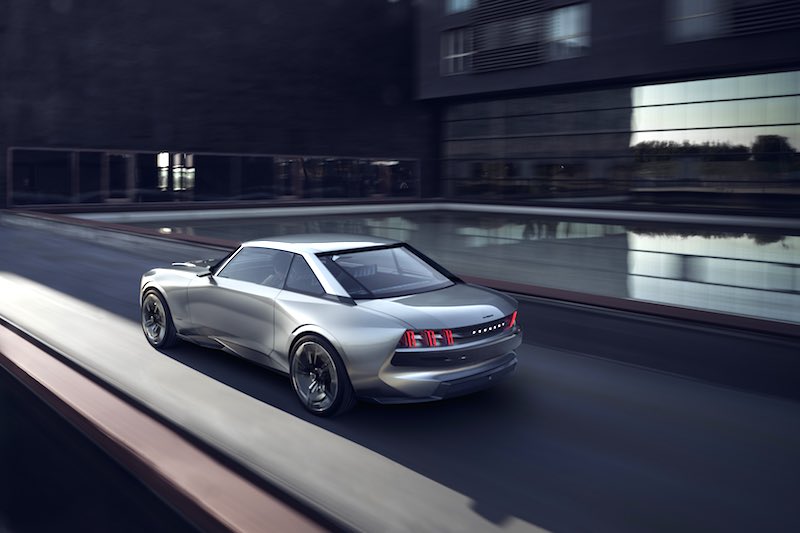 With an ingenious tagline of #UnboringTheFuture, French auto firm Peugeot's e-Legend Concept is one of our favorites among the recently unveiled new vehicles. The brand's vision of autonomous driving invokes a world where technology and enjoyment work in harmony. With an aesthetic not unlike Wiesmann's Project Thunderball, the compact e-Legend Concept takes future-forward design to new heights with the integration of high-tech componentry and ultra-luxe materials. Specifically designed to provide a fully immersive driving experience, the e-Legend Concept offers two self-driving and two manual modes. When set to an autonomous mode, drive-by-wire technology converts the vehicle's interior into a spacious leisure area by folding the steering wheel away and repositioning the front seats. The model's 49-inch curved center screen, plus screens located in each sunshade, provide viewing access to your favorite movie or the built-in game console. AI-powered voice control lets both driver and passenger take full advantage of the car's driving modes and autonomous settings.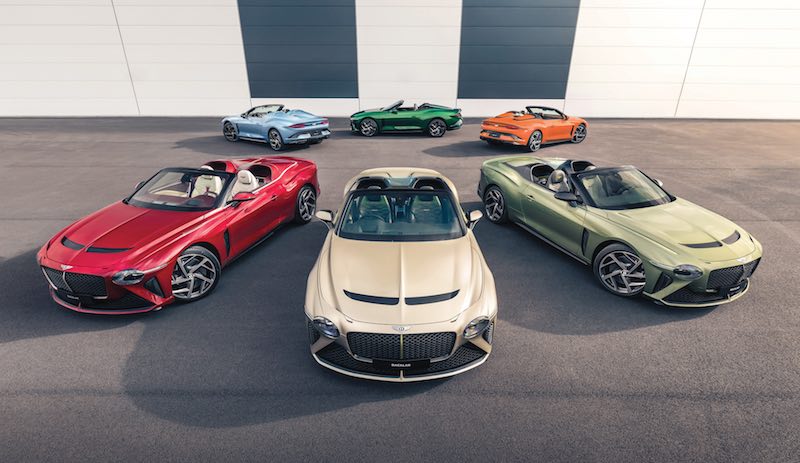 A handful of luxury sedans have also received the future-forward treatment, notably including Bentley's gorgeous Bacalar model. The roofless grand tourer marks a long-awaited return to coachbuilding for Bentley's Mulliner bespoke outfitter. The British barchetta takes inspiration from the acclaimed EXP 100 GT concept car and is powered by a reinvigorated version of the marque's 6.0L twin-turbocharged W12 engine. The two-seater's performance boasts 650 bhp and 667 lb-ft of torque, offering more than enough get-up-and-go when desired. Featuring a mind-boggling 750 new components, many of which were derived from rapid additive manufacturing techniques such as 3D printing, the Bacalar makes clever use of ethically-sourced materials such as reclaimed wood from trees that fell over 5,000 years ago and exterior paint colors created using rice husk ash. Completely bespoke in its delivered decadence, only 12 units of this rare Bentley will be produced.