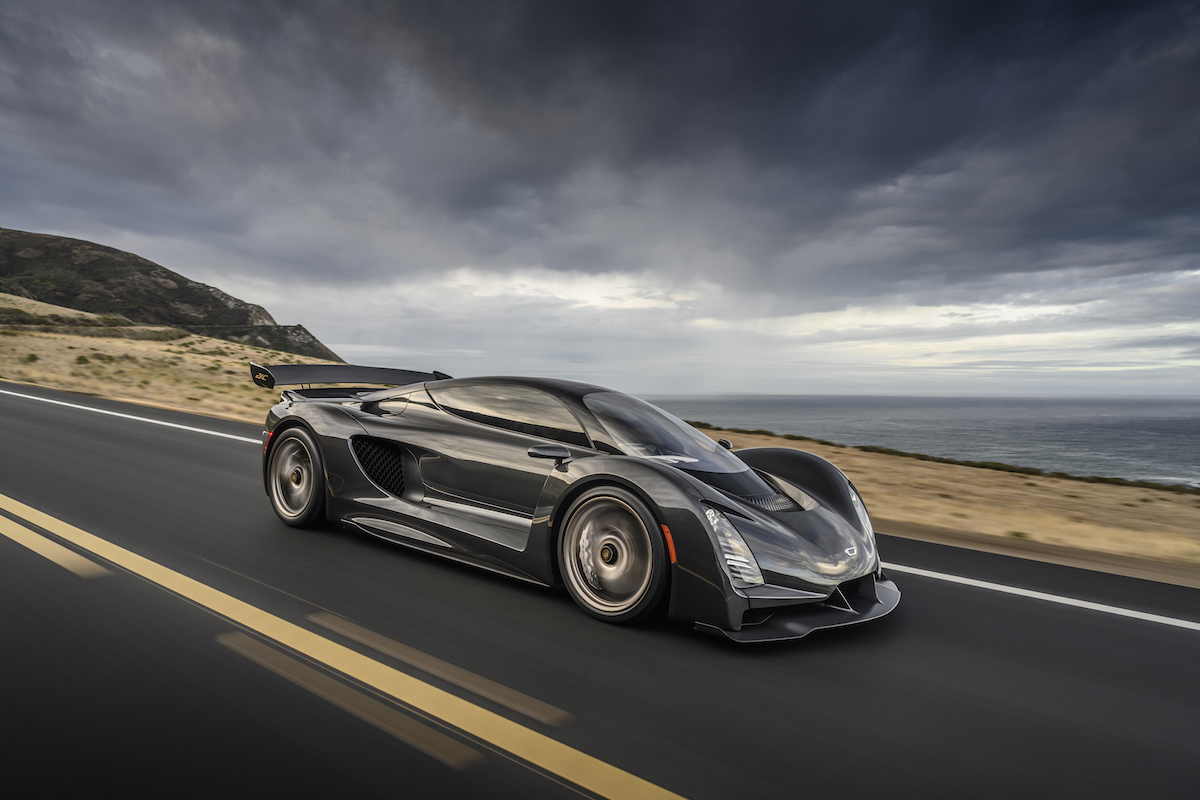 It's been more than a hundred years since Henry Ford ushered in a new era of automobile production with the introduction of the world's first moving assembly line. Since then, exponential advancements in technology have led to major breakthroughs in both automotive manufacturing and performance. While major manufacturers continuously jockey for the lead in cutting-edge advancements, there is perhaps no better harbinger of the future of automotive engineering than the new model 21C from US-based automaker Czinger.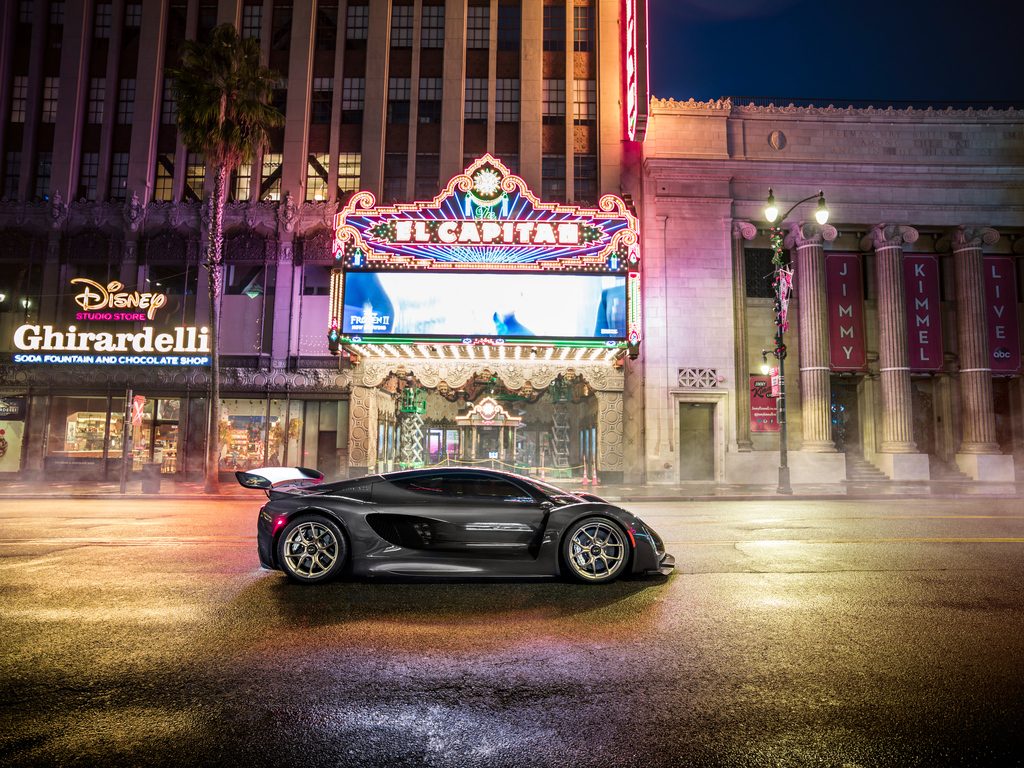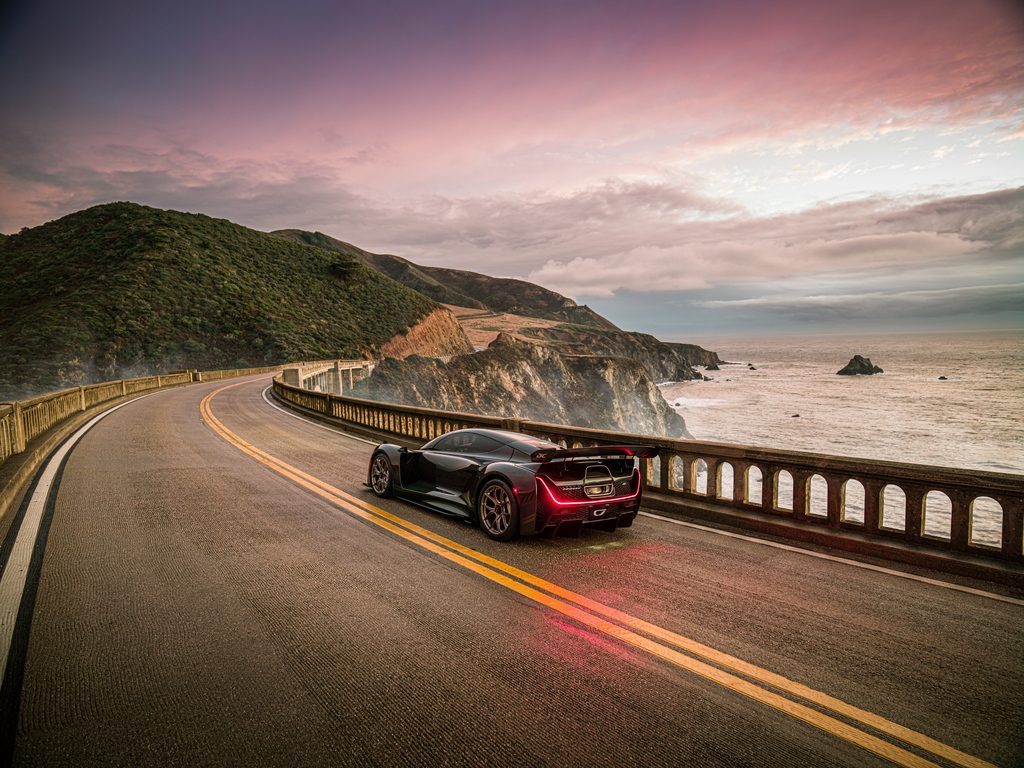 At first glance, the 21C may appear as just another Bugatti competitor trying to find a place in what is quickly becoming a crowded hypercar marketplace. The vehicle bears more resemblance to a prototype racer than a road-legal production car. The cylindrical wrap-around canopy and center-seat position of the inline two-passenger cabin take inspiration from fighter jet and superbike designs to invoke a sense of emotion and provide perfect positioning for high performance driving. But it's what's underneath the head-turning exterior that makes the 21C an unrivaled masterpiece of future forecasting.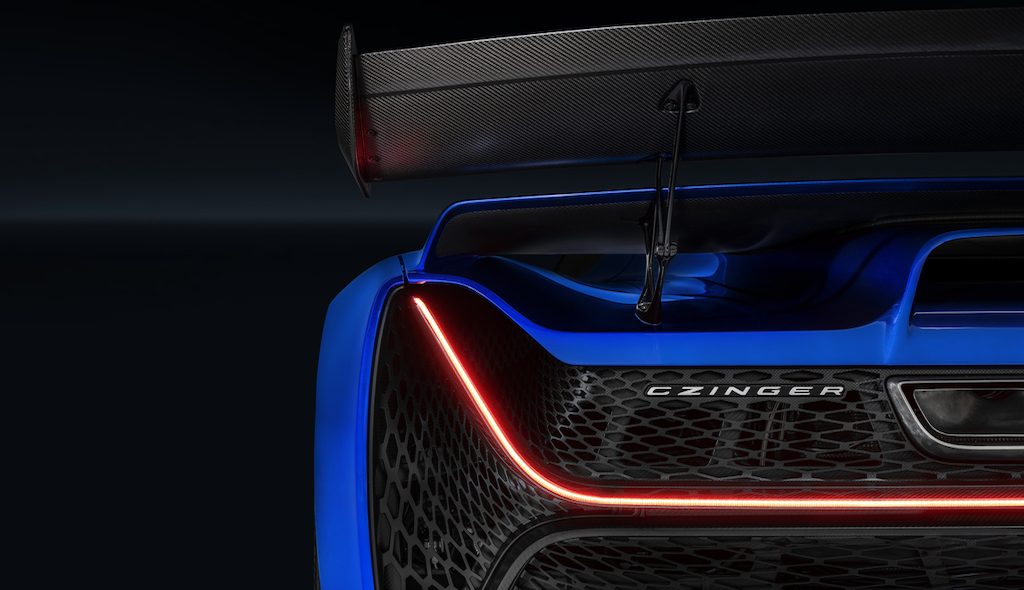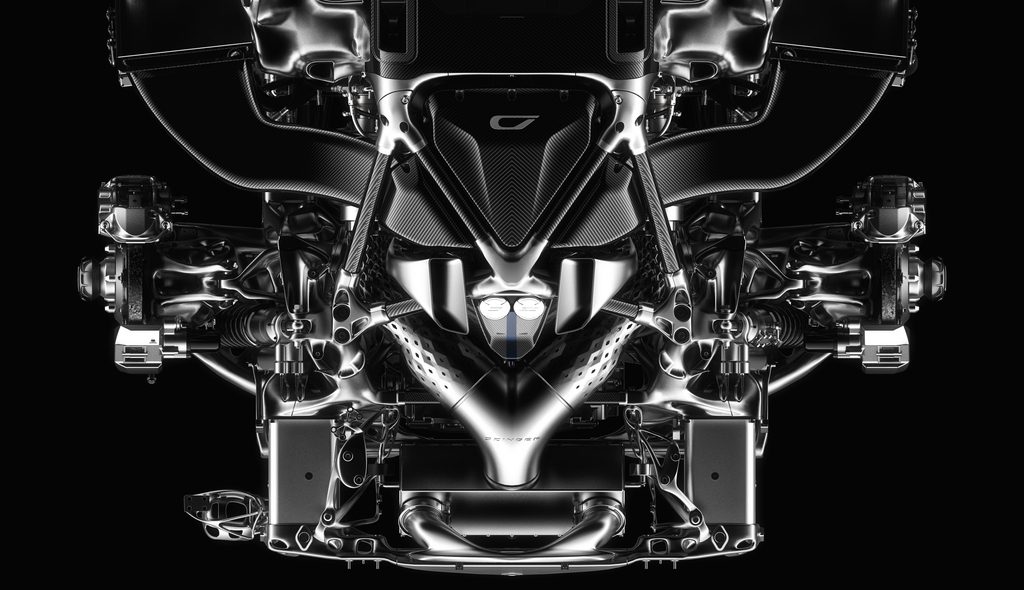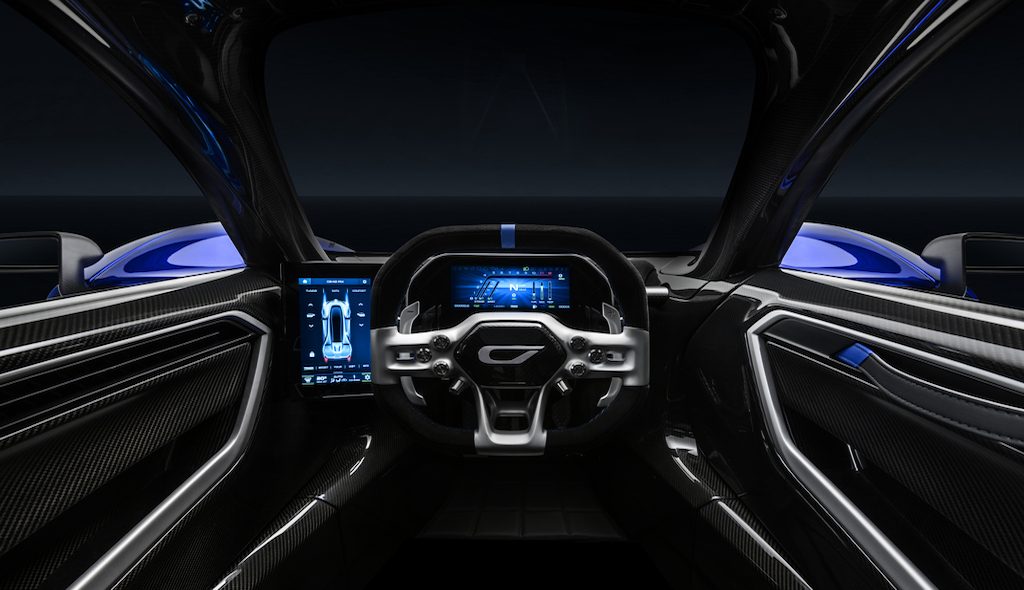 To develop Czinger's ground-breaking hypercar, company founder and CEO Kevin Czinger enlisted the help of former Mitsubishi designer Dave O'Connell and Chief Technical Officer Jon Gunner, who previously led technical efforts at Koenigsegg. Together the team at Czinger has created an impressive list of breakthroughs, including the world's most power-dense engine with the 21C's 2.88-liter twin-turbocharged V8. The compact, flex-fuel-compatible motor is capable of sending a whiplash-inducing 950 hp to the rear wheels at 10,500 RPMs. Further enhanced with two torque-vectoring-enabled 201 hp electric motors at the front end, the 21C's hybrid powertrain produces an estimated max output of 1,233 bhp – and all with a better than 1:1 power-to-weight ratio. The performance metrics offer similar mind-bending figures: 0-60 mph in 1.9 seconds, the coveted quarter-mile in a staggering 8.1 seconds, and a top speed of 268 mph.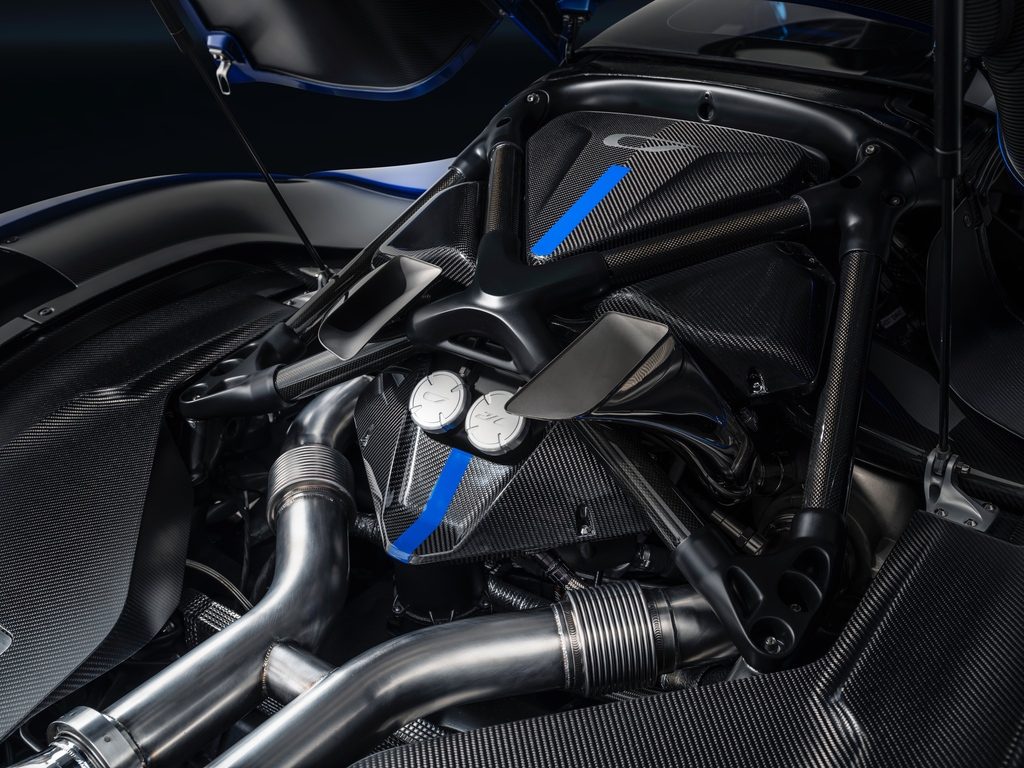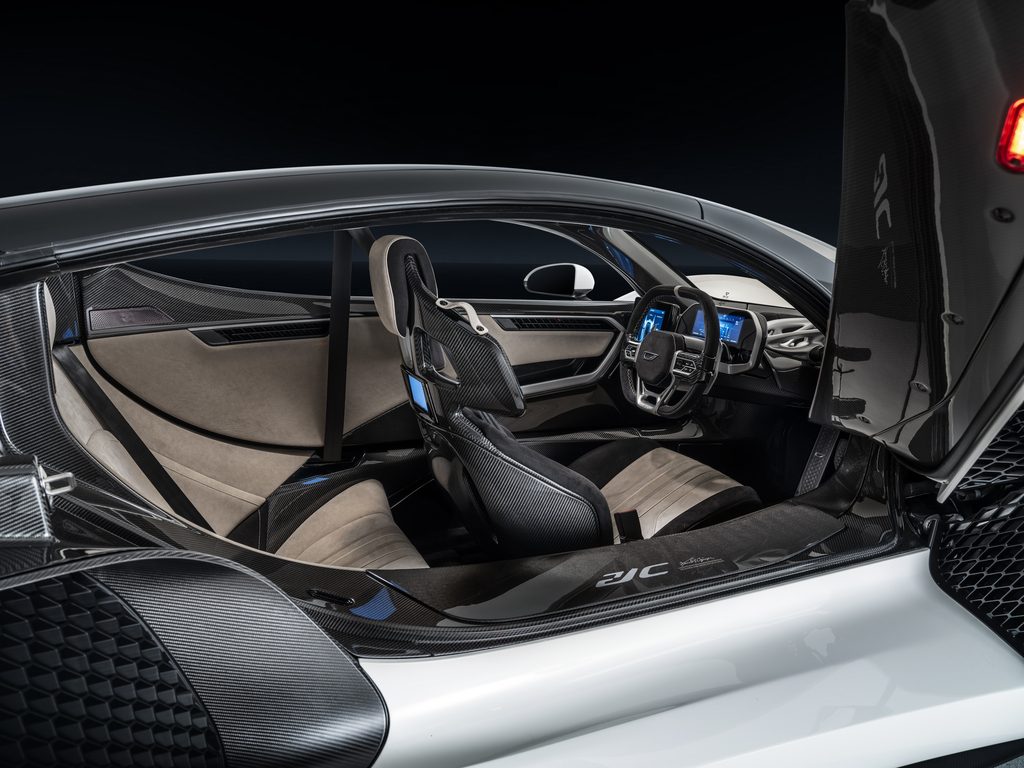 Even with impressive performance numbers like these, it's the design and manufacturing process that truly exemplifies the trendsetting work at the Czinger factory just outside of Los Angeles, CA. The production technology, developed by Kevin Czinger's primary business Divergent 3D, uses a top-secret additive manufacturing method that eliminates the need for traditional prototyping and tooling, saving both time and money as well as reducing waste. The patented Divergent 3D process allows for parts to be designed and assembled digitally utilizing proprietary in-house software before being "printed" in the factory.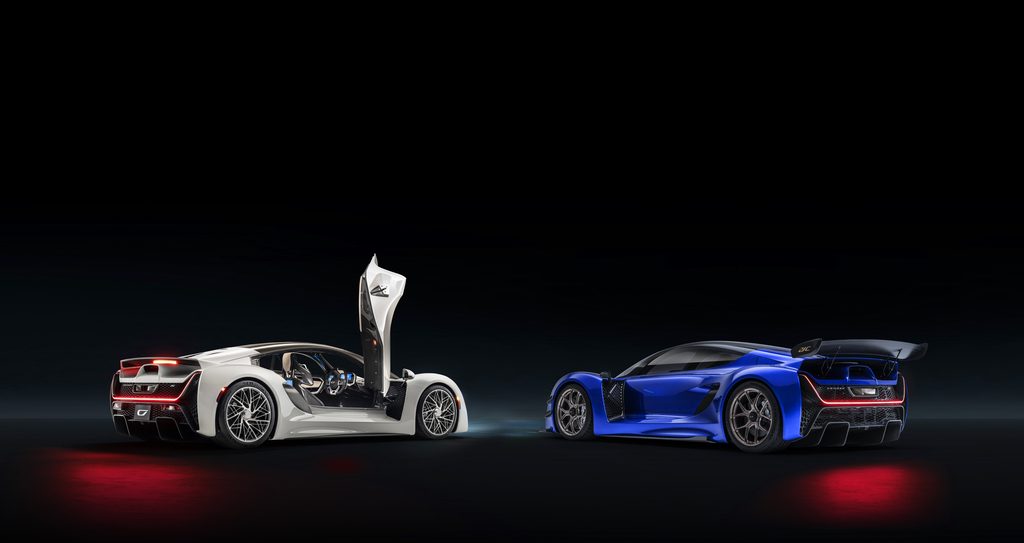 The end result is a perfectly balanced, lightweight hypercar with breakneck performance and one of the most unique driving experiences available. Three manufacturers are rumored to have already licensed the state-of-the-art technology, while Czinger says they have no plans to compete with the larger market at scale. 21C production will be capped at 80 vehicles, with a starting price of $1.7 million and available in two limited edition versions, road and track.