In 1925, fashion designer Adele Casagrande, who owned a leather and fur shop in Rome, married Edoardo Fendi and the Fendi brand was born. Since, their five daughters have joined the family business with an equal 20% share. The second generation, with their new creative energy and vision (like hiring a young Karl Lagerfeld in 1965 for their fur lines), transformed Fendi into the luxury fashion house known worldwide.
In 1994 Silvia Venturini Fendi, started to work as a designer alongside her mentor Lagerfeld and at the beginning of 2000s, she became the creative director for the Fendi accessories and men's line. A title earned after she created the first ever IT bag, the Baguette, 1997.
It's Not a Bag, It's a Baguette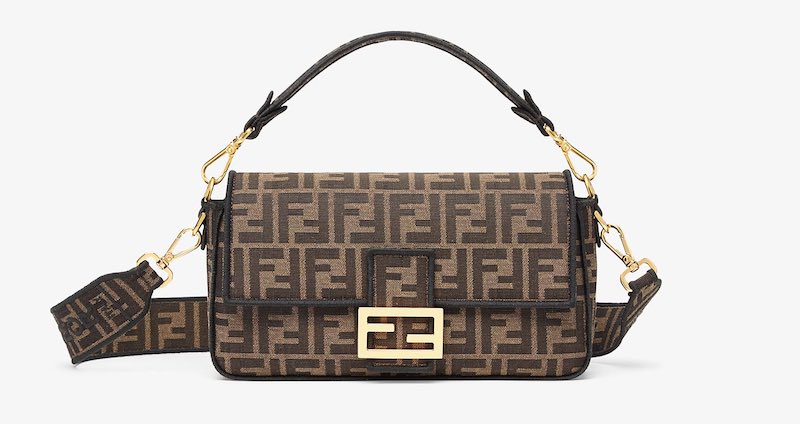 Silvia was supported by a wonderful team of collaborators, two of them were Maria Grazia Chiuri (current creative director at Dior) and Pier Paolo Piccioli (current creative director at Valentino), while designing the iconic bag which recalls the shape of the French thin long bread famously carried under the arm. The concept that made it so successful was the shape, a small rectangle with the double-F logo as a closure and a short strap in contrast with the large totes at the time.
Celebrities all over the world like Madonna, Naomi Campbell, Cate Blanchett, and Julia Roberts were seen with the IT bag but the number one fan has always been Sarah Jessica Parker. Unforgettable is the scene of Sex and The City where Carrie Bradshaw gets mugged and when asked for her bag she replies: "It's not a bag! It's a baguette!"
Since then thousands of different models have been made with different materials and styles: leather, jeans, paillettes, suede, knit, wool, canvas, python, beaded, glitter … and the list goes on.
Hand-in-Hand Project
The worldwide Baguette's success intrigued companies like Prada and in 1999 Fendi sold shares to them and to LVMH, which in 2001 bought the majority of the shares leading the company to a multinational business. Silvia's latest ultra-limited edition of Baguette Hand in Hand seems to be a tribute to her family's beginnings and their history of artisanal craftsmanship. The collection of 20 bags showcases 20 different artisans and their unique techniques, one per each Italian region, who transformed the bag into true art. The first four available are the ones realized in Tuscany, Apulia, Sardinia, and Veneto.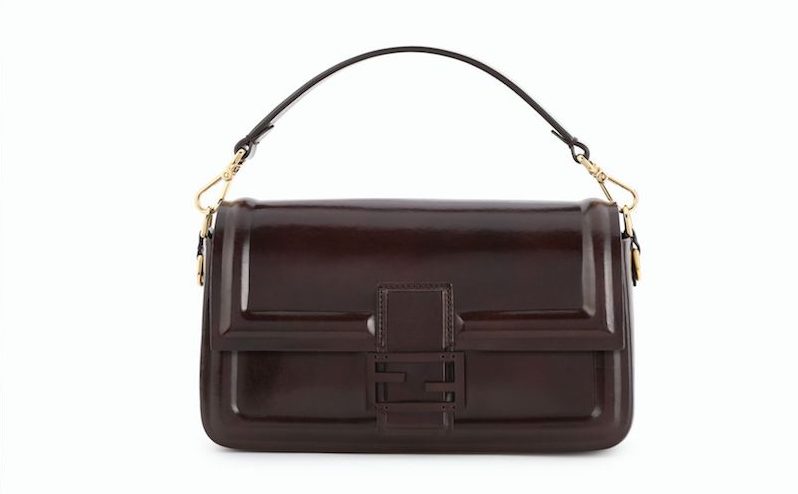 The atelier Peroni based in Florence molded a single piece of vegetable-tanned leather creating a smooth glossy chocolate bag without stitches.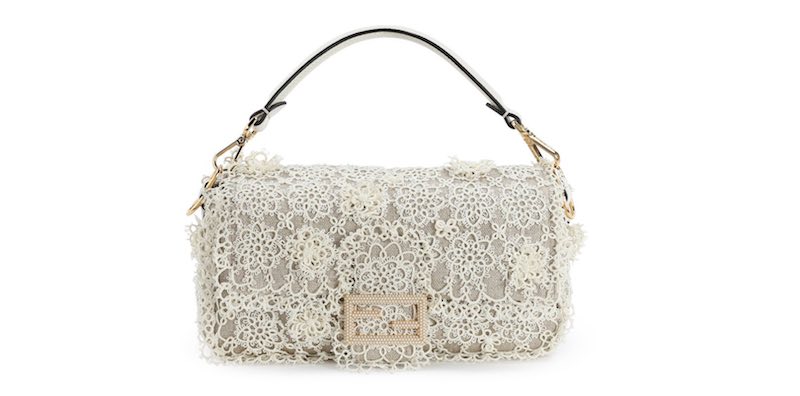 The Apulian baguette celebrates the chiacchierino technique, handmade lace with floral design. The Dodino workshops created its lacework over a cotton and linen base with the double F buckle made of lustrous seed pearls.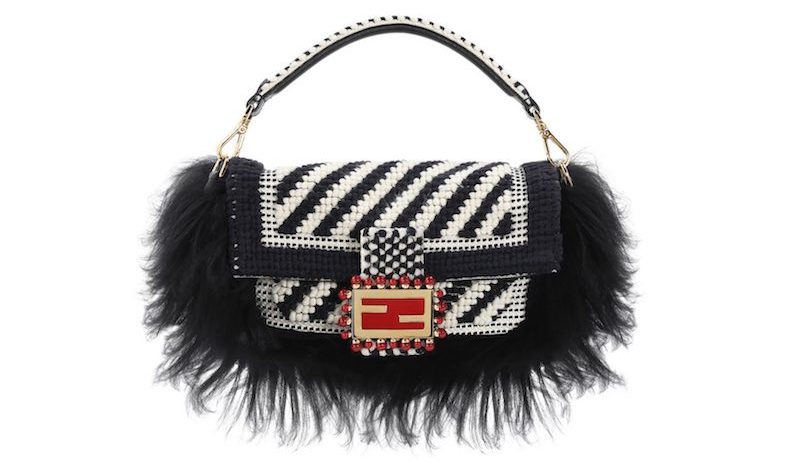 The Sardinian all female cooperative of Su Marmuri who manually weaves tapestry created a black and white bag interlacing natural fibers.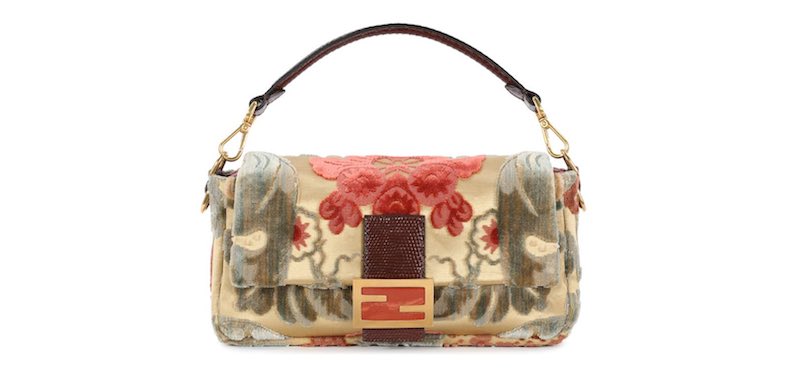 For his Venetian interpretation, Luigi Bevilacqua, who comes from a family who has crafted textiles for centuries, chose handwoven powder pink silk and cotton velvet with a floral brocade motif.
The next regions of "Hand-in-Hand" will be from Marche, Umbria, Molise, Calabria, Lazio, and Abruzzo.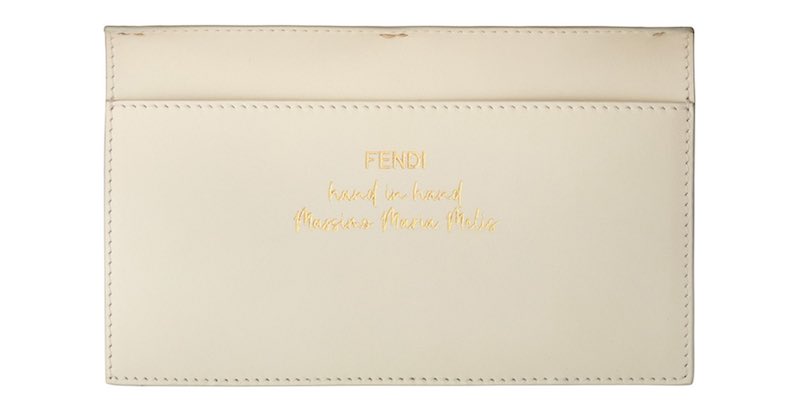 All of them will have the Fendi brand printed in gold in the inside pocket alongside the name of the workshop that created the one-of-a-kind bag.
Fendi's goal for this project was "to show and support those incredible people that are artisans, but they are more than artisans they are artists," said Silvia Venturini Fendi.
She exceeded herself this time, making it hard to choose between hanging the bag on a wall next to a Warhol or wearing it under your arm as a baguette should be. Check out this video to learn more about the grassroots Fendi Hand-in-Hand project.