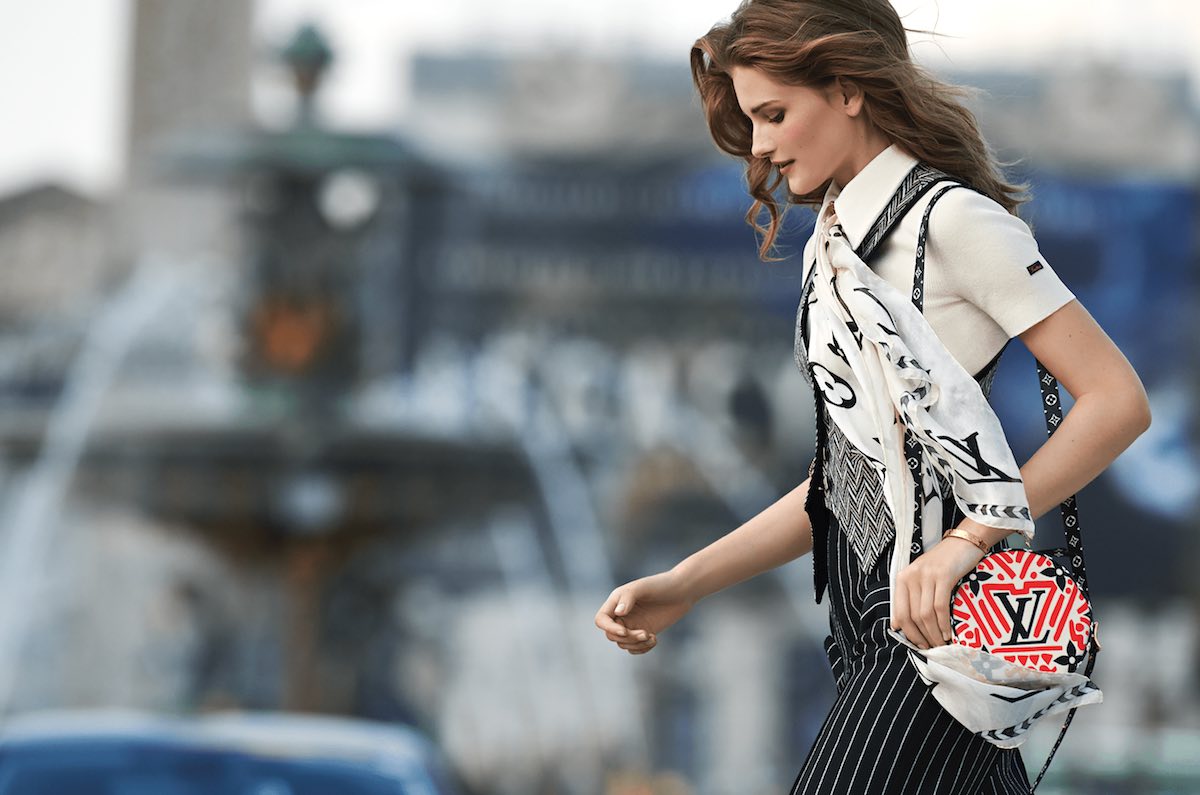 Whether you're looking for the hottest trends in high fashion or just want the inside scoop on the latest top-notch technologies, Jetset's trending guide has exactly what you need to remain the talk of the town and make all of your friends envious.
Trending Timepiece: The Jacob & Co Twin Turbo Furious Bugatti Edition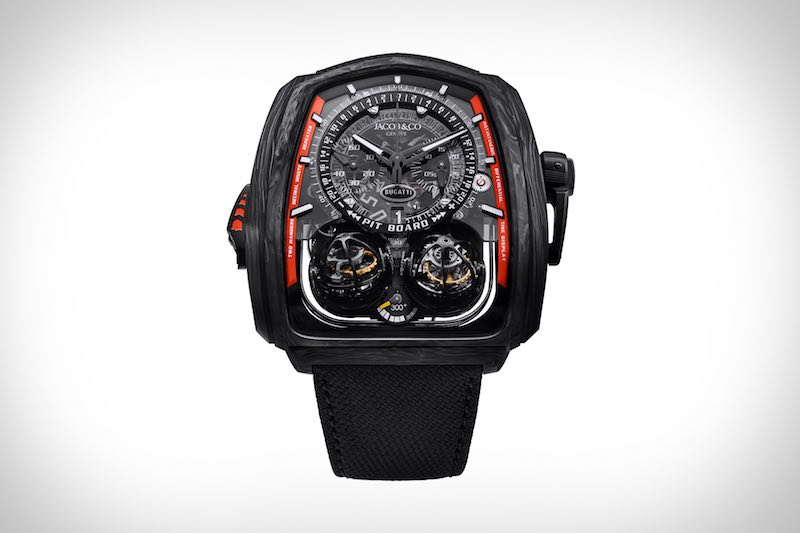 Jacob & Co's promising new long-term partnership with Bugatti to collaborate on a series of exclusive co-branded offerings certainly succeeded in piquing watch industry interest. A limited-edition of the Twin Turbo Furious Bugatti Edition boasts two triple-axis tourbillons, a column-wheel chronograph, and a decimal repeater that chimes the 10-minute intervals of time past the hour. The watch features a turquoise blue outer ring on the dial in order to pay homage to Bugatti's 110-year anniversary blue Chiron. The watch will retail for roughly $524,400.
Trending Collaboration: Cristiano Ronaldo x Italia Independent – CR7 Eyewear

Cristiano Ronaldo has teamed up with Italian eyewear company Italia Independent to launch CR7, a brand-new eyewear collection. The ever-stylish footballer is known for his sartorial flair, so it's no wonder that Lapo Elkann, founder of Italia Independent, would want to collaborate with Ronaldo and his personal brand CR7. The pair first came together over a year ago to design this robust collection of diverse sunglasses ranging from classic silhouettes to fun and colorful retro-styled throwbacks.
Audemars Piguet: Royal Oak Concept Flying Tourbillon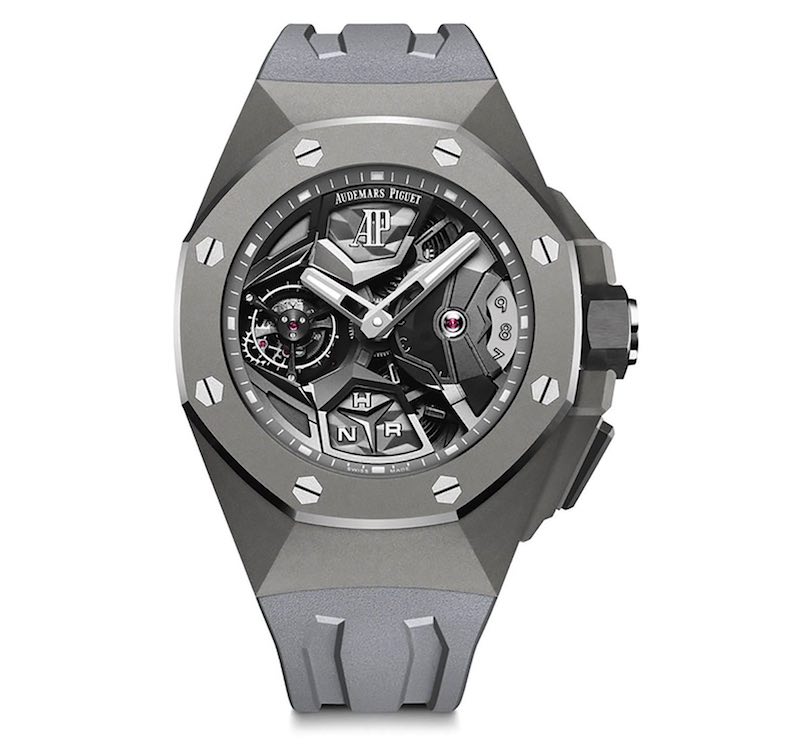 Royal Oak Concept Flying Tourbillon, the first ladies' timepiece in the Audemars Piguet's Concept collection, comes in either 18-carat pink or white gold. The watch features a frosted gold finish, an eight-sided, diamond-set bezel, and a multi-layered dial with a contemporary feel. The elegant timepiece is powered by the watchmaker's hand-wound Manufacture caliber 2964 movement.
Montblanc: Star Legacy Exo Tourbillon Skeleton LE8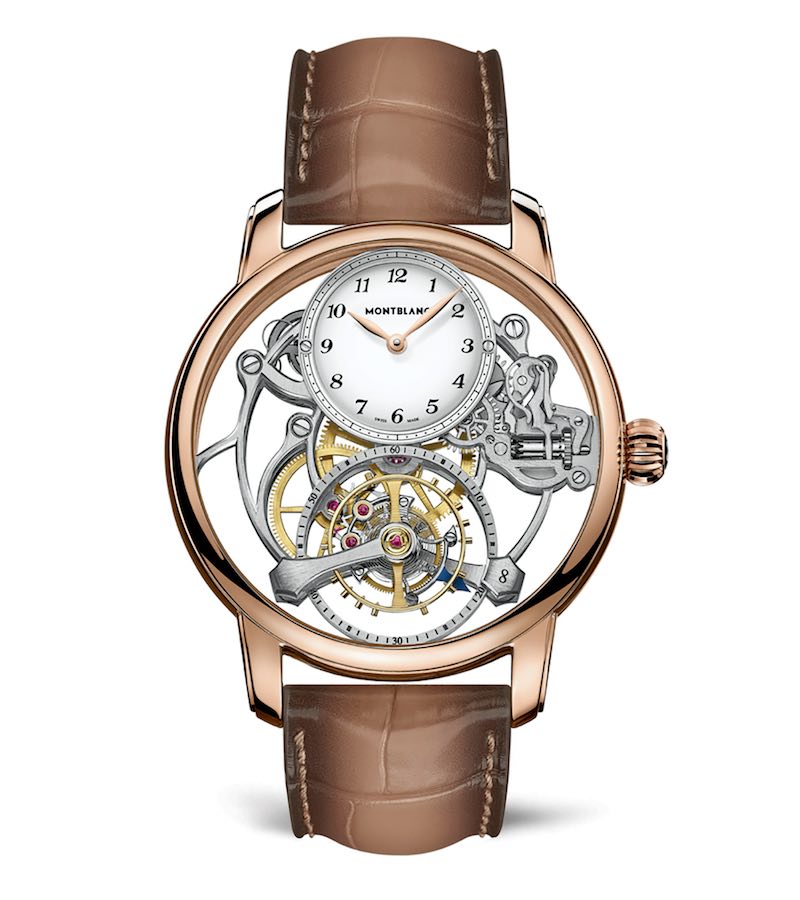 Completely reinterpreted to feature a refined fully-skeletonized, three-dimensional movement, this luxurious timepiece boasts an 18k rose gold case and a tourbillon that has had its balance wheel removed and dramatically relocated to the outside of the cage. Strapped to Sfumato alligator leather from the Pelletteria in Florence, this stunner is limited to just eight pieces.
Harry Winston: Premier Majestic Art Deco Automatic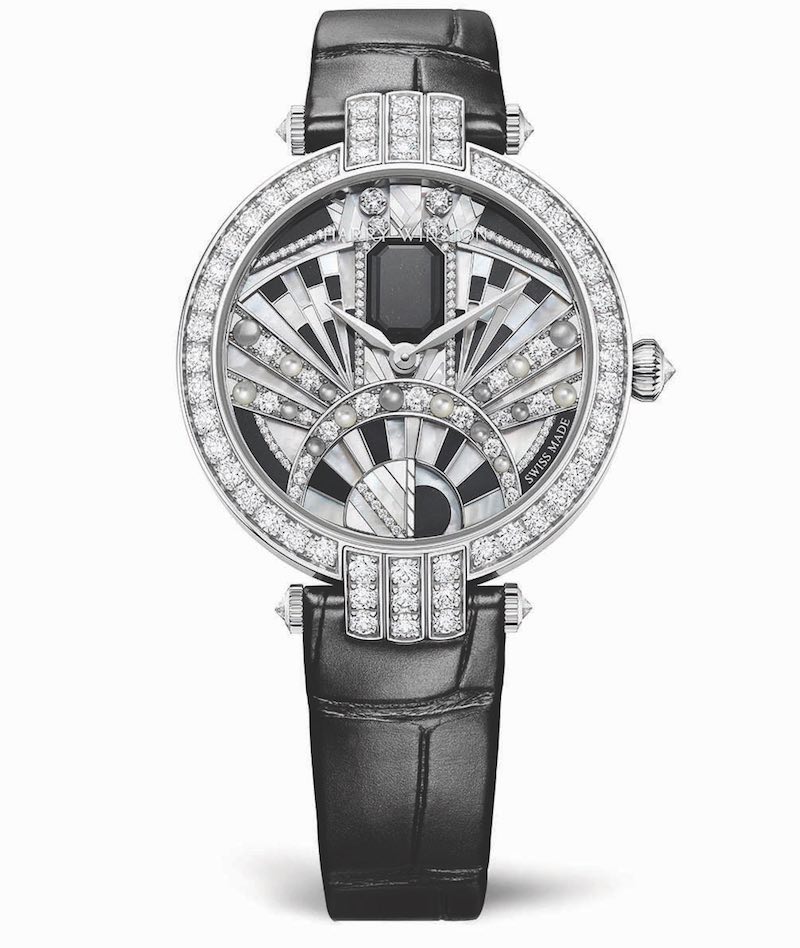 The Art Deco spirit dominates the magnificent dial of this timepiece, revealing its jazzy geometry. Slivers of white mother-of-pearl and glossy black jade, set with precision in a white gold base, unite to form the abstract background. This technique, known as marquetry, allows the sunray design to come to life.
Trending Style: Louis Vuitton's 'The LV Crafty' Collection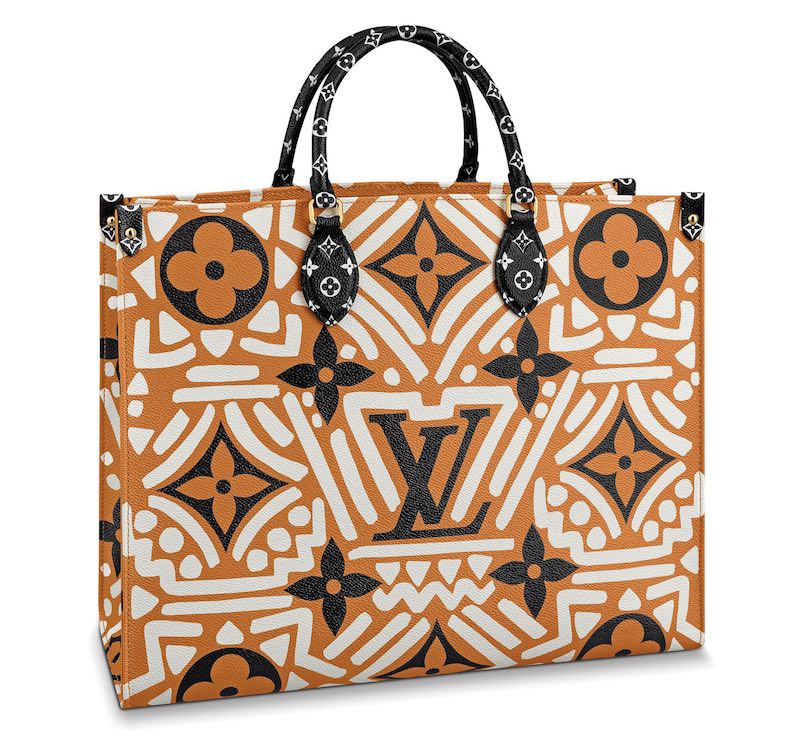 Rooted in the aesthetic of the underground art scene, this magnified iteration of the LV monogram is splashed across the leather outers of this collection's pieces. The classic Onthego, NéoNoé, and Boite Chapeau Souple silhouettes are all boldly reimagined. The brushwork speaks to artists like Jean-Michel Basquiat – a striking marriage of textual monogram and abstracted daubs of color. The Crafty collection emulates this embrace of the underground in its marriage of fresh, vibrant imagery, and classic silhouettes.
Trending Design: Aircraft SkyDeck Concept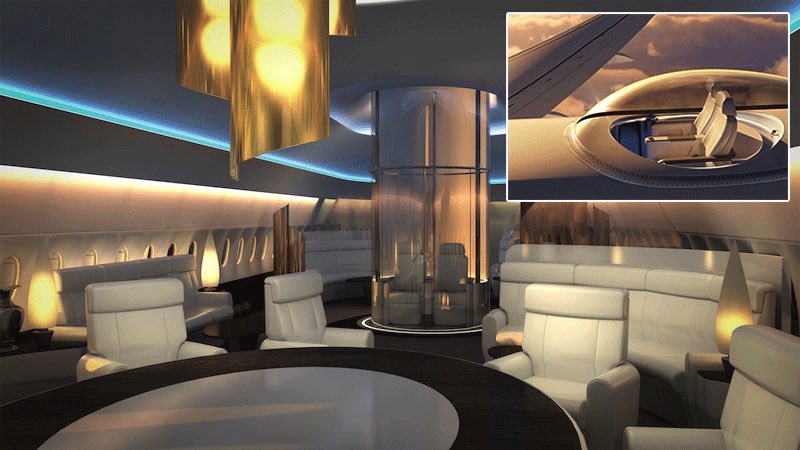 Windspeed Tech's SkyDeck is a system designed to provide an exhilarating view of the aircraft's external environment while in flight, from a safe semi-external location. The aim was to create the next exciting experiential in-flight entertainment for VIP aircraft owners and the airline industry. Several combinations of design features can be incorporated into the SkyDeck. For example, either an elevator or a staircase can be incorporated, and either a single- or two-seat platform can be specified.
Trending Collection: Automobili Lamborghini & Principe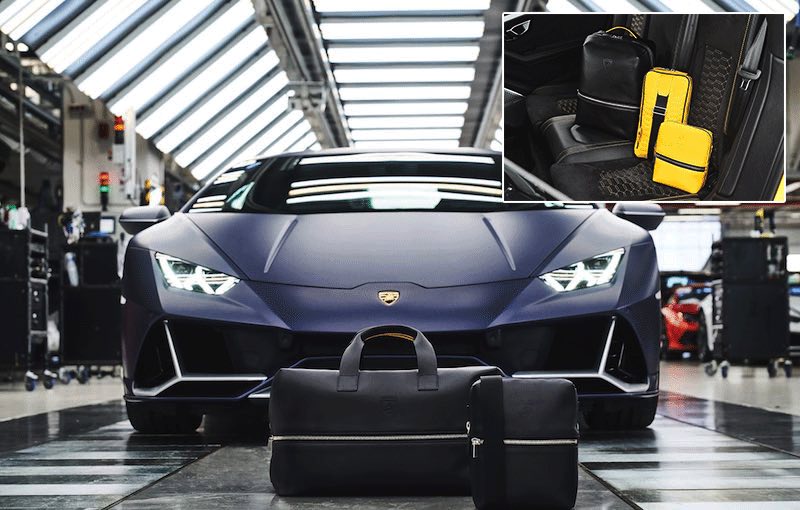 Recently partnered with Italian fine leather goods company Principe, Automobili Lamborghini has launched a new collection of backpacks, cross-body bags, and stylish satchels. The collection features pieces for both women and men. This unique partnership melds the best of both worlds–the values of the Lamborghini with Principe's outstanding leather goods, sure to satisfy the most jaded Lamborghini fan. All the goods will be sold through department stores, duty-free shops, specialist outlets, and even the essential airlines.
Trending Tech: Virgin Galactic Spacecraft Interior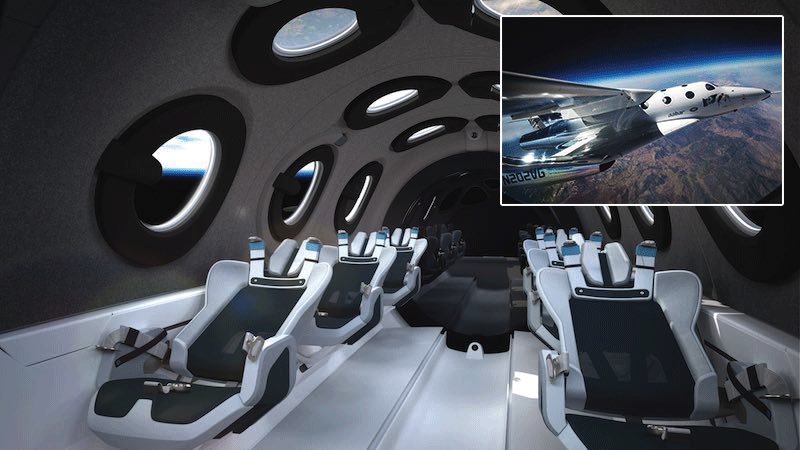 Virgin Galactic, in collaboration with London design agency, Seymourpowell, has developed an elegant but progressive, experience-focused concept for the cabin of its spaceship. Created to integrate seamlessly with every aspect of the astronaut journey–the cabin is also the design centerpiece, offering a level of intimacy required for personal discovery and transformation. The textures, colors, and structures create an elegance, inspiring a sense of confidence in astronauts from the moment they board the spaceship on the day of flight.
Trending Restaurant: Chicago Restaurant Ever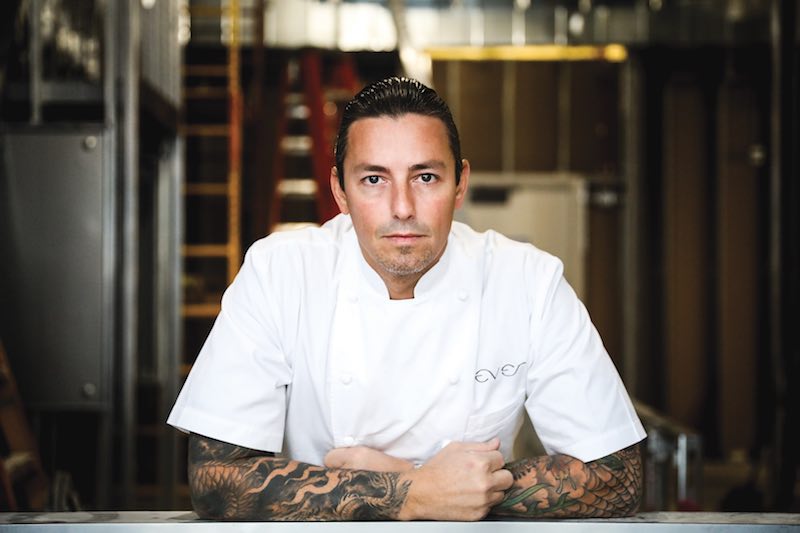 Travel to Chicago for a unique dining experience that provides guests with a warm, elegantly layered evening where hospitality, cuisine, ambiance, and safety standards are presented at the highest level of detail. Three-Michelin-starred Chef Curtis Duffy and Michael Muser, co-owner and director of operations, have opened the doors to Ever, where guests are transported to their evening's destination through sleek canyon walls that architecturally signal the beginning of a journey.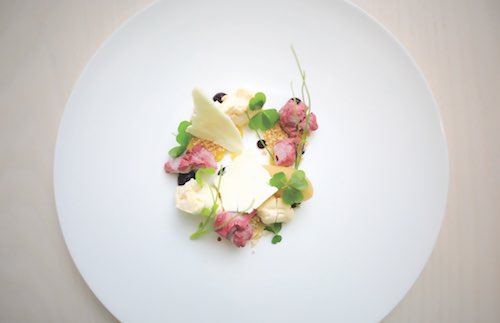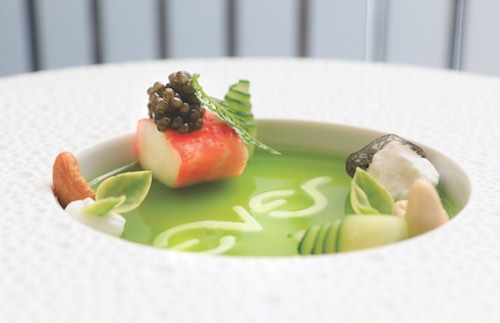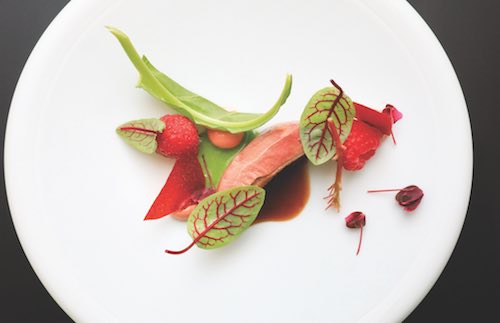 Enjoy a lavish 8- to 10-course seasonal tasting menu where wine pairings have been carefully selected to enhance the epicurean adventure.