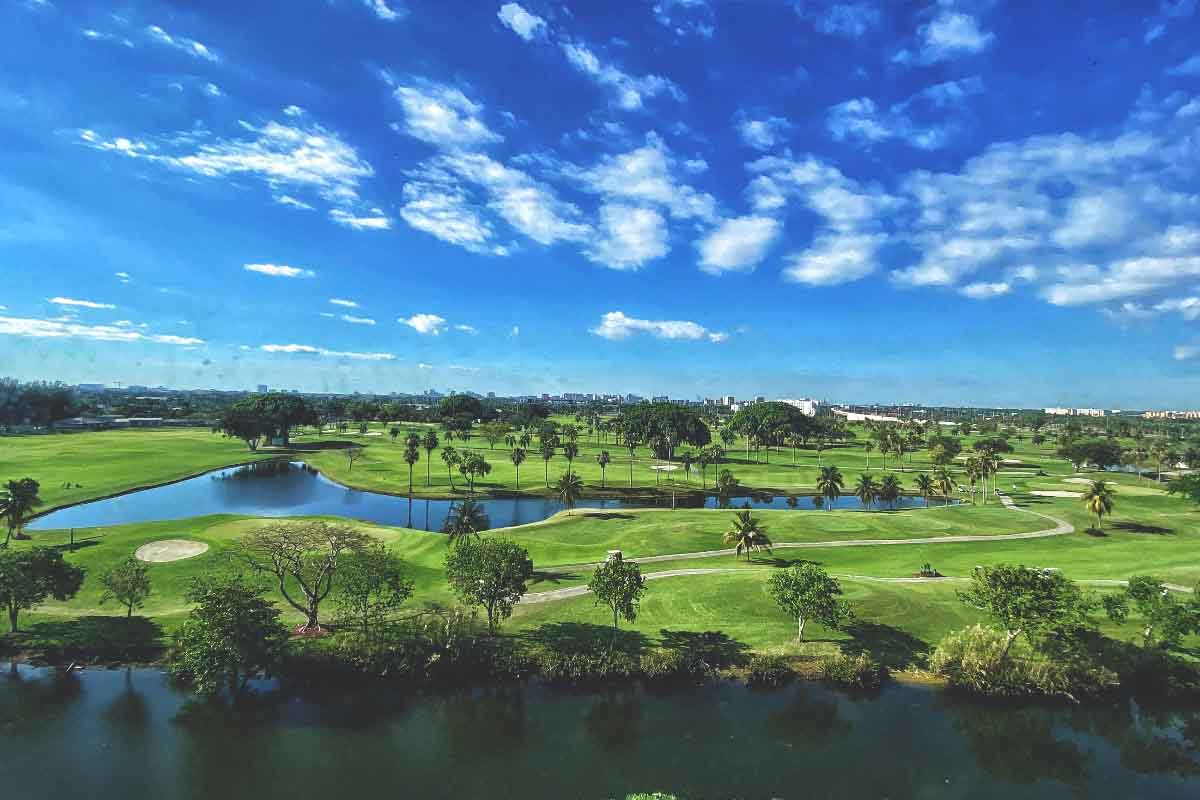 The Sunshine State, Florida, is one of the world's most renowned golfing destinations among golfers, with more than 100 of the best golf courses. The golf courses and resorts with top-notch amenities are scattered throughout the state from the two coastlines to further inland.
That said, better book a resort than go course hopping in Florida to enjoy an ideal golf trip. Most pro, but also amateur golfers make early resort reservations. For ultimate comfort and flexibility, many choose to book a private jet for a golf trip, especially when traveling with a group.
So, if you are planning a golf getaway – here is a countdown of the top five resorts in Florida with the best amenities and golf courses, along with some tips that will make your trip worthwhile.
Top 5 golf resorts in Florida
1. The Ritz-Carlton golf resort
The Ritz-Carlton golf resort is a perfect gateway for a luxury golf trip in Naples, Florida. It is about 25 miles from Southwest Florida International Airport. The resort features the Tiburon Golf Club, created by the renowned golf course designer Greg Norman.
The complex also offers a spa, fitness center, various dining choices, and a shuttle service to the adjacent Ritz-Carlton beach resort. According to the hotel's rules, the best check-in time is between 3 and 4 PM.
Winter is the perfect season to play golf at the resort since the weather is milder and drier. In particular, December through April are the best months for golf, and the resort offers special golf packages during the summer.
Pro tip: Choose the course according to your skill level and preferences. It may be a daunting task with so many golf courses in Florida. So do your homework, ask the resort about the golf course condition, and ask for recommendations from local golfers.
2. PGA National Resort & Spa, Palm Beach Gardens
PGA National Resort & Spa in Palm Beach Gardens is a luxurious destination for golfers and spa enthusiasts. This resort has five championship golf courses, a full-service spa, and various dining options.
Palm Beach International Airport is the closest airport, but Fort Lauderdale International Airport and Miami International Airport are good choices. Check-in begins at 4 PM, and check-out is at 11 AM. Palm Beach Gardens is best suited for golf in winter when it's mild and sunny.
Pro tip: The right golf gear is the key to an enjoyable golfing trip. Pack comfortable golf shoes, rain gear, a hat, an umbrella, and sunscreen.
3. The Breakers, Palm Beach
Palm Beach's luxurious oceanfront resort, The Breakers, is a once-in-a-lifetime experience with beautiful architecture, luxury amenities, and excellent service. The Breakers golf course challenges all skill-level golfers with stunning ocean views, lush fairways, and a championship layout.
You can easily reach the resort within 15 minutes of Palm Beach International Airport, with a check-in time of 4 PM. During the winter months from December to March, when the weather is cooler and drier, the Breakers are the best place to play golf.
Pro tip: Expert golfers recommend golfing during the early hours between 9 AM to 11 AM in case you're visiting Florida in summer or don't want to wait a lot for your turn. Arrive early to make the most of your golfing experience. Before teeing off, get there early so you can check in, warm up, and get familiar with the course.
4. The Gasparilla Inn & Club, Boca Grande
The Gasparilla Inn & Club is a historic luxury resort in Boca Grande, Florida. It offers elegant accommodations, world-class dining, golf, tennis, and beach access. The resort features a championship golf course with a length of 6,811 yards and 18 holes, along with a beautiful landscape.
You can reach the resort 35 minutes from Southwest Florida Regional Airport or 20 minutes from Charlotte County Airport. Check-in time for the other services is 3 PM, and for golf, it is 30 minutes before tee time.
The best time to golf at the resort is winter, from December to April. It is a pleasant and cool day, the courses are in excellent shape, and there is less crowding.
Pro tip: Florida offers world-class golf courses, state-of-the-art training facilities, and scenic surroundings, allowing golf enthusiasts to indulge in their passion. Benefit from these amenities to enhance your golfing experience in Florida.
5. The Greenbrier, White Sulphur Springs
One can find The Greenbrier luxurious resort at White Sulphur Springs in West Virginia. The resort has world-class rooms, restaurants, and spa services. It also has various fun activities, like golf, hiking, and horseback riding.
The Resort offers three scenic resort courses, a private course, and a nine-hole par-3 walking course. Greenbrier Valley Airport (LWB), located 15 minutes from The Greenbrier, is the nearest airport to the hotel. You can check in after 4 PM and check out before noon.
According to pro golfers, the best time to golf is in the peak seasons from October through May and January through March, when the weather is milder and the courses are at their best.
Pro tip: Always ask about the golf course condition when booking a resort in Florida, whether the course is aerated or punched green. During the hot and humid weather in Florida, courses can be challenging, so keep yourself hydrated, take breaks, and keep a steady pace.
See you on the tee!
Whether you have plans to travel to Florida, Scottsdale, Augusta, or Las Vegas for your next golfing trip, strategically plan your whole trip. Search for golf courses or resorts with the best amenities and pick the course that suits your preferences.