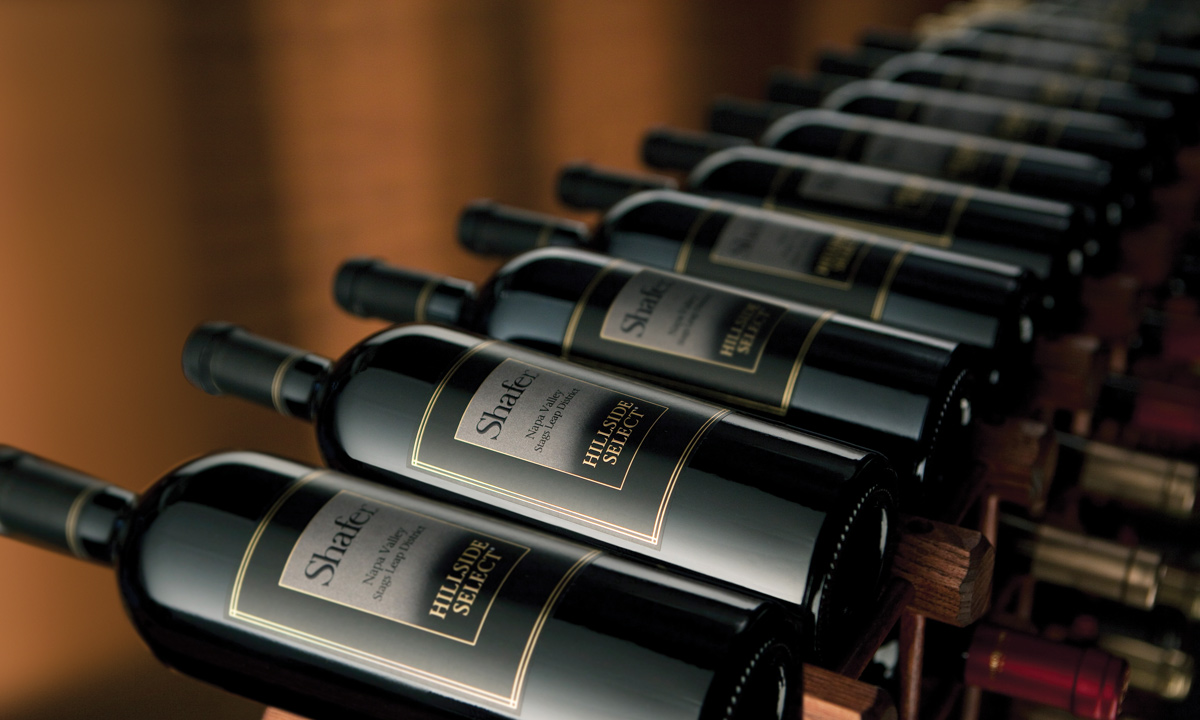 2013 Shafer Vineyards "Hillside Select"- 100% Estate Cabernet Sauvignon – Napa Valley
Release Date: September 1, 2017
Vineyard Location: Made entirely from Shafer's Hillside Estate Vineyards in the Stags Leap District of Napa Valley
Brix at Harvest: 24° – 26°
Cooperage: 32months in all-new, 60-gallon Allier and Tronçais French oak barrels
2013 Growing Season: Daytime heat and evening coolness were consistent, creating warm, sun-soaked days and perfect, chilly nights resulting in an ideal growing season. As a result, the fruit was harvested at tremendous ripeness and was bursting with vibrant color and flavor.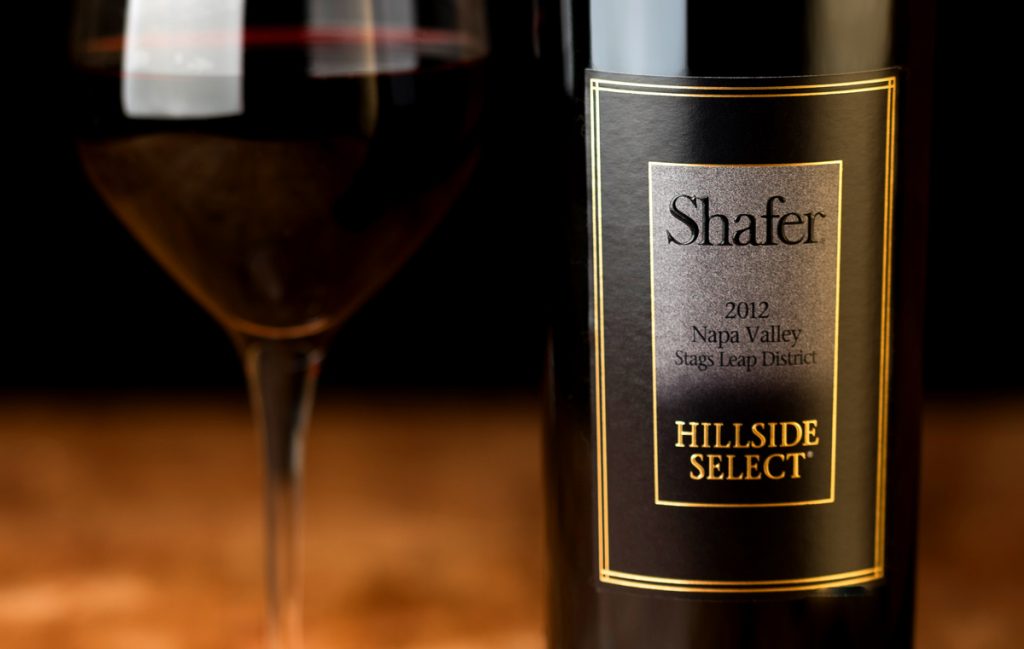 Our Taste:
Shafer's 2013 Hillside Select is a 100 percent estate Cabernet Sauvignon engulfed in a symphony of complex, explosive depth, with a blue-black and ascending dark purplish-red color. It's a young, but full-bodied wine with remarkable concentration, distinct aromatic perfection, legs of steel, and modest meniscus. It offers a rich bouquet of continuous dark fruit, cocoa, dark chocolate, tobacco, black tea laced in stone minerality, and has a lasting tannic structure of pure silk. A divine work of art in winemaking.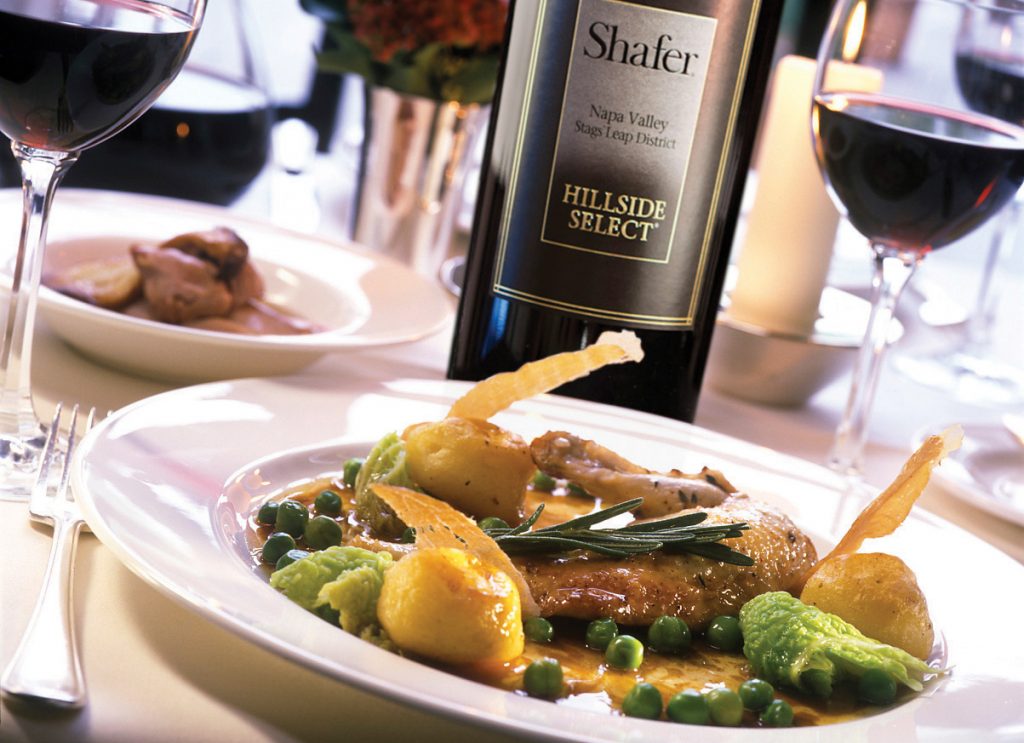 2015 Shafer Vineyards "TD-9"- Proprietary Red Blend (56% Merlot, 28% Cabernet Sauvignon, 16% Malbec)-Napa Valley

Release Date: September 1, 2017
Vineyard Locations: Stags Leap District, Yountville, and a vineyard in the foothills of the Vaca Mountains just south of the Stags Leap District
Brix at Harvest: 23.5° – 25.5°
Cooperage: 20 months in all-new, 60-gallon Allier and Tronçais French oak barrels
2015 Growing Season: Spring through early autumn was filled with warm, sunny vintages, and this was no exception. Because of the reliably consistent levels of daytime warmth and cool temperatures in the evening, this was another ideal growing season which resulted in fruit-bearing abundant color and concentration and aromatics that were both full and enticing.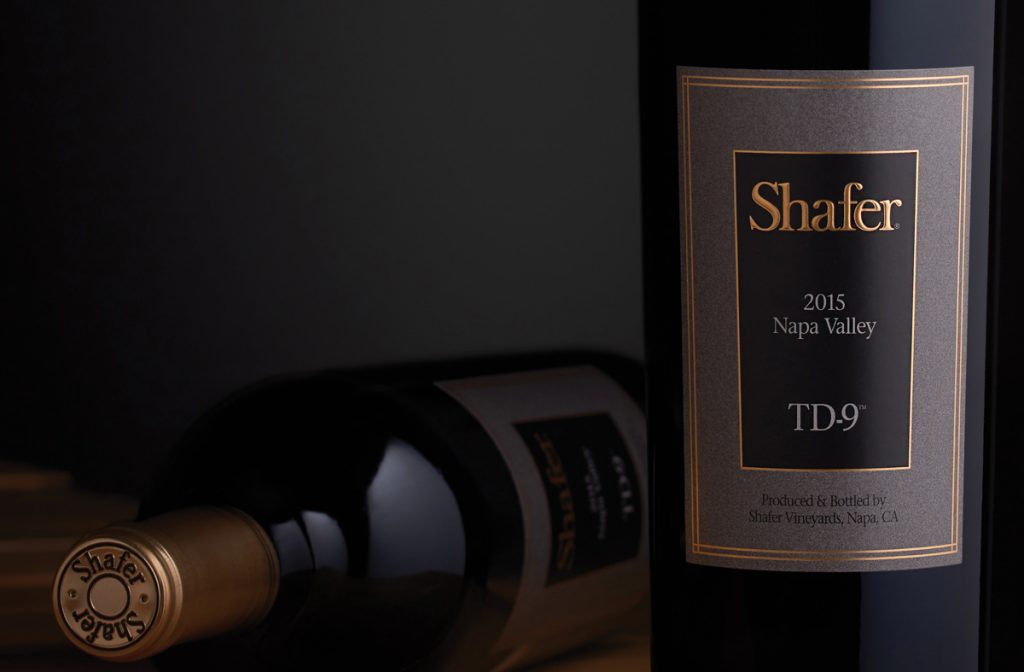 Our Taste:
Shafer's new proprietary red blend of Merlot, Cabernet Sauvignon, and Malbec is an adventurous, yet bold new creation. With deep purple color and concentration, this vintage reveals intense primary aromas of ripe black and red fruit, and a flavor profile with subtle hints of lavender, cocoa, licorice, and dried herbal notes which dance together on the palate in a lively fashion. TD-9 also offers savory, earthy minerality with a lengthy finish.