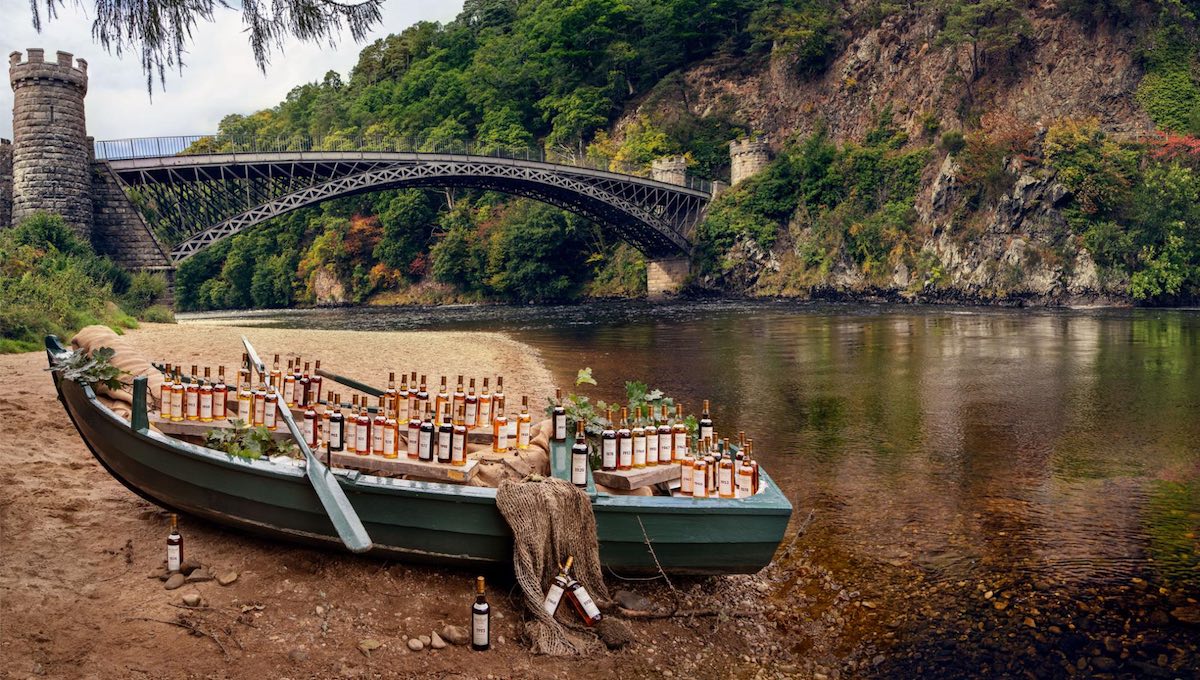 According to some estimates, high-end whisky represents one of the most unconventional and profitable investment items on the market today. Sure, the value of real estate and stock portfolios reliably appreciate over time, but whisky from top distilleries has also been shown to increase substantially in worth depending on its make, exclusivity, and age. The idea isn't as unbelievable as it sounds. Certain brands, aged to perfection and crafted from premium ingredients, can fetch a hefty sum from elite connoisseurs, searching for the perfect addition to enhance their collections. One brand of Scottish whisky in particular—The Macallan—is highly sought after within this exclusive market, its sophisticated flavor and storied history making it the ultimate drink for men and women of means.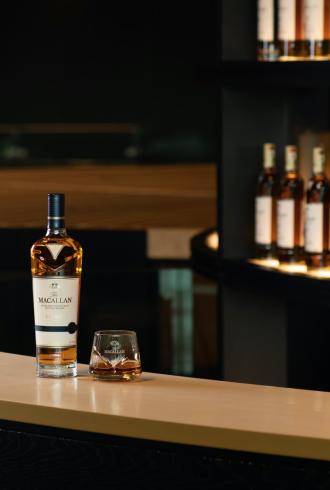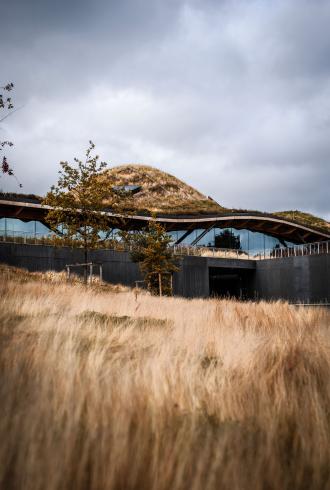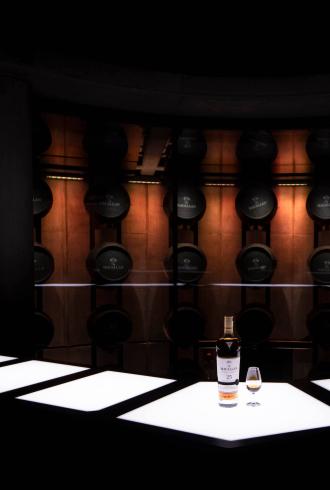 Recently, the fine wine and spirits retailer Le Clos demonstrated just how pricey and prized this iconic drink can become. The store, which has several locations, including a popular one in Dubai's posh DXB airport, sold a set of The Macallan's coveted "Six Pillars" collection for $816,748, setting records for the series. The "Six Pillars" collection includes The Macallan's top quality whisky, stored in six eye-catching crystal decanters, handcrafted by the French glassmaker Lalique. This "Six Pillars" sale points to a rising investment trend among the well-to-do—purchasing high-end whisky that becomes more valuable, and flavorful, over time.
The Six Pillars Collection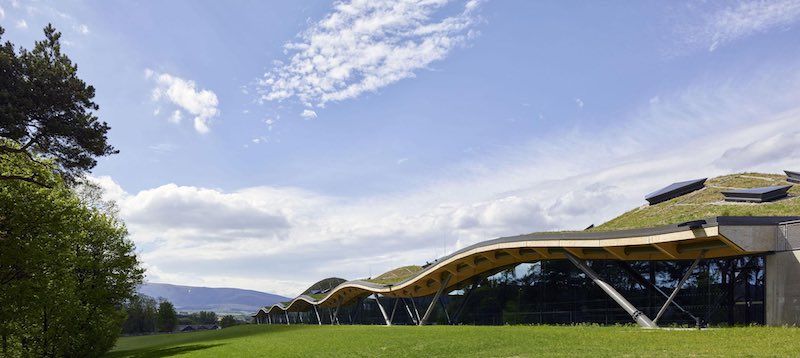 What makes Macallan's Six Pillars collection such a coveted item on the luxury market? Part of the answer lies in the distillery's rich history, which stretches back to 1824, when the company was first founded on a plateau above the River Spey in Northeast Scotland. The Macallan has become famous for its premium, single malt whiskies, which are prized for their authenticity, bold flavors, and artistic containers. The company also prides itself on sustainable practices and recently opened a new distillery in Speyside, not far from its original location, an homage to the Macallan's almost two centuries of operation. When it comes to buying high-end whisky, The Macallan sets the gold standard, and their products are a must-have for collectors who cherish refined beverages with a Scottish flair.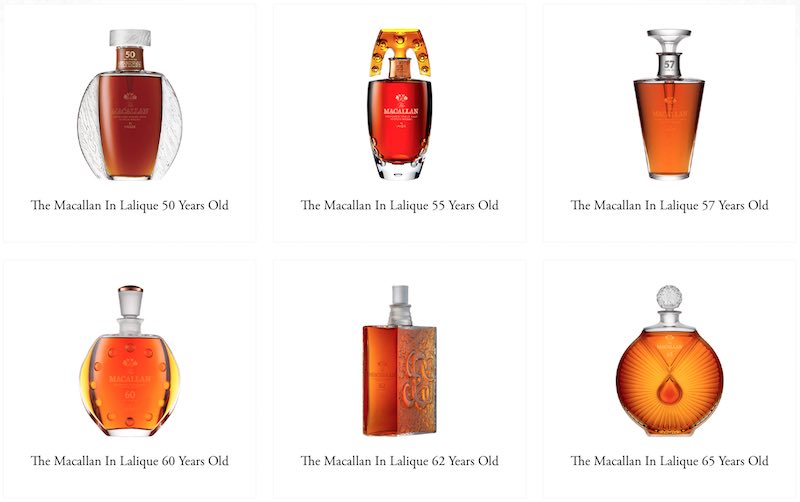 Another aspect that makes the Six Pillars collection so desirable is the design of its six gorgeous Lalique decanters. Inspired by the "six pillars" that make The Macallan whisky a top-notch brand, these containers glisten and sparkle due to their handcrafted crystal. Delicate and elegant, these French-designed containers will quickly become the centerpiece, the pride and joy, of any liquor cabinet. Each of these stunning decanters draws inspiration from the company's legendary small stills, the brand's spiritual home in Elchies Estate (founded in 1700 by Captain John Grant), the company's iconic oak casks, and the natural coloring of The Macallan's whisky, dubbed the "golden nectar." Each decanter enhances the taste and beauty of the product, making this historic company, and its legendary drink, stand out above the rest.
The Sale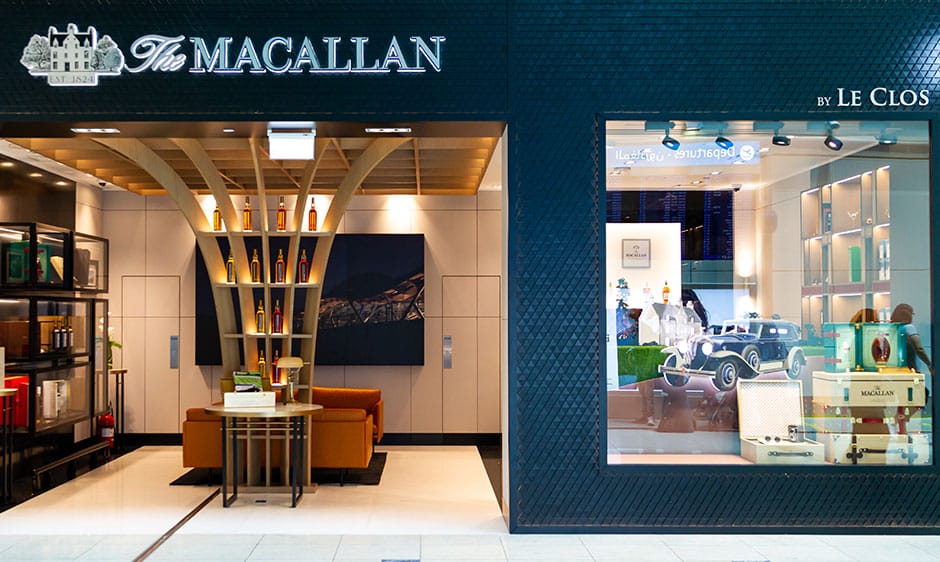 Le Clos is no stranger to landing big sales in the luxury liquor market, but this six-figure sale set an all-new record for a single transaction. The Macallan, in particular, has been selling and raking in huge price tags in recent years, both at retail and auction. For example, a bottle of the company's Fine and Rare, which was produced in 1926, received a final bid of $1.9 million at auction in October 2019. The value of Six Pillars has already increased by about 35 percent in the last year alone, according to magazines tracking this market. Le Clos' Six Pillar sale signals that this specific luxury item is bound to not only retain but also compound its value in the long run. Whisky's flavor and desirability becomes richer with age; perhaps investors should look beyond stock and real estate to boost their wealth and kick back and enjoy some Macallan whisky on the rocks instead.