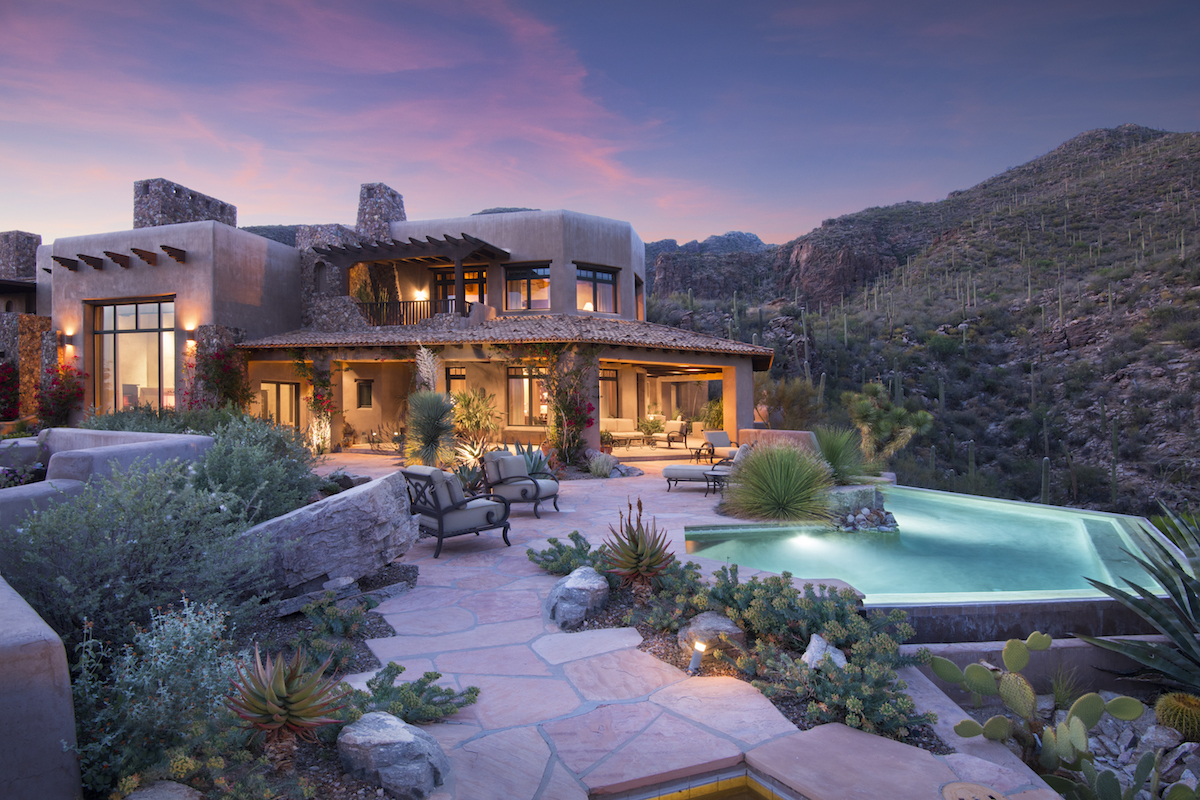 World renowned sunsets, fresh air, undisturbed mountain views and your exclusive desert Shangri-La awaits you at Villa Esperero, the stunning 133-acre Tucson estate offered by Russ Lyon Sotheby's International Realty.
Comprised of three massive detached lots within Tucson's exclusive Rattlesnake Canyon and Canyon Ranch area, Villa Esperero is an exclusively listed private estate encompassing a 9,000-square-foot Main House, a 4,000-square-foot sports and fitness complex and a dedicated area for a 5,600-square-foot guest house.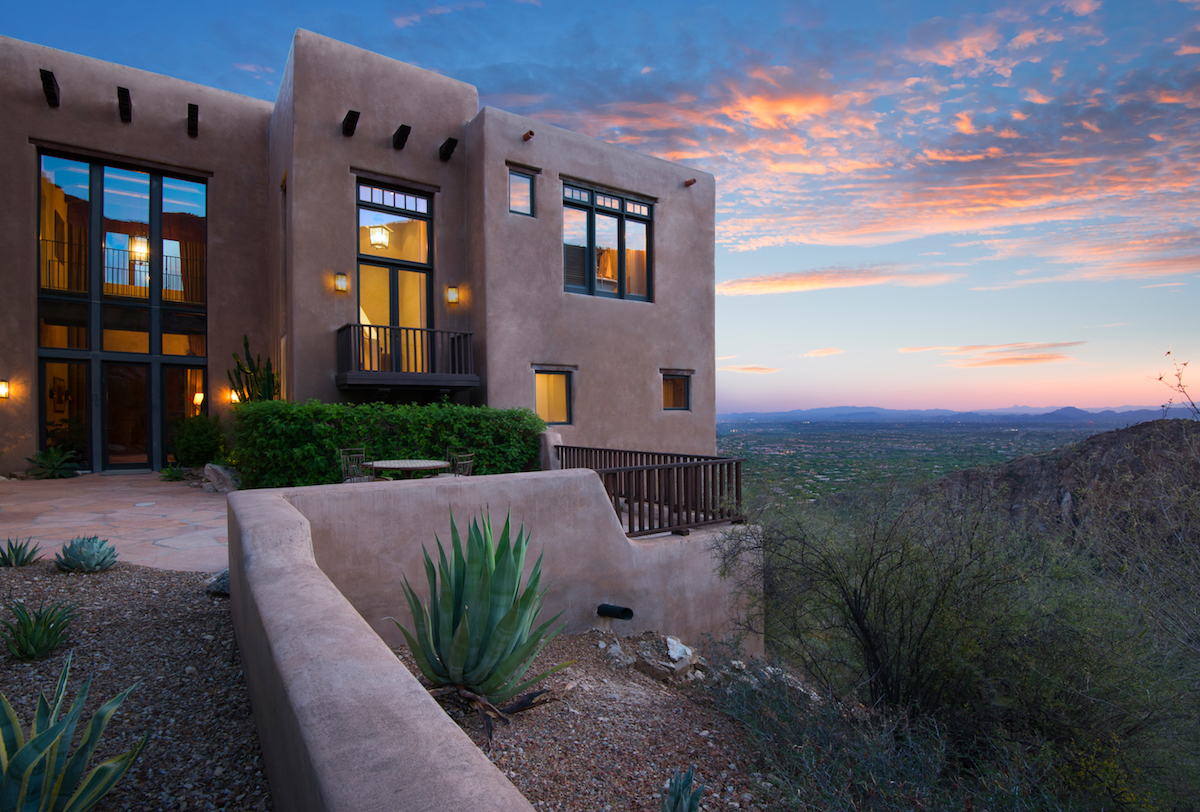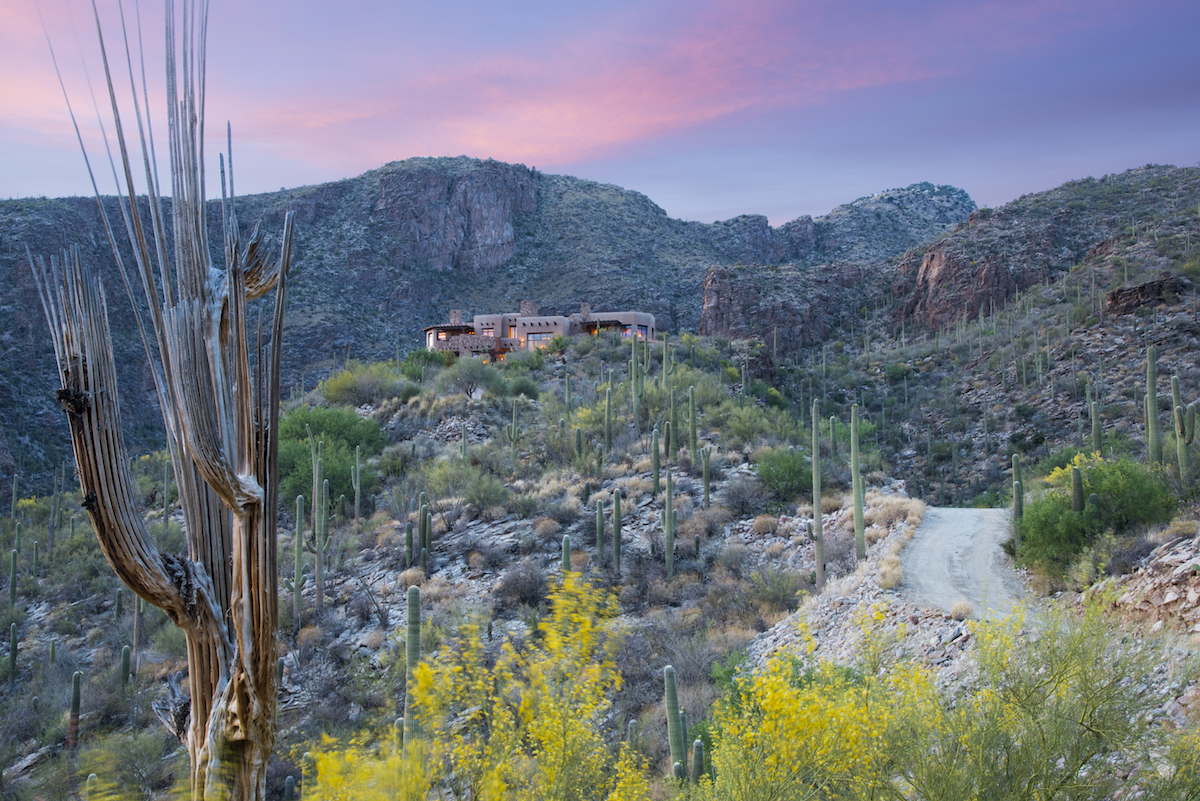 This luxury masterpiece-compound was designed by prominent Tucson architect Ron Robinette. His innovative expertise and vision create symmetry between international influences with the natural splendor of Tucson's surroundings; to showcase Villa Esperero as a work of art for modern living.
Two custom master suites, three additional en-suite bedrooms and two additional bathrooms are all contained within the main house area. 25-foot open-beamed ceilings are high above you as you stroll through the custom library with access to two stairwells and an elevator. The detailed expert craftsmanship shines with the variety of premium hardwood floors, natural stone, flagstone and marble finishes.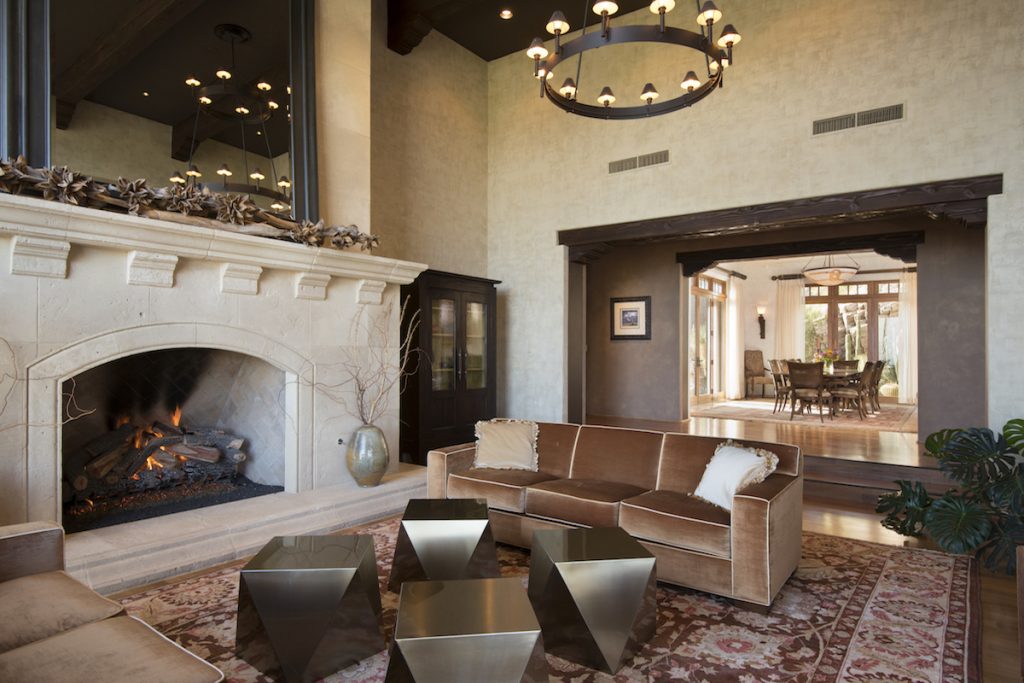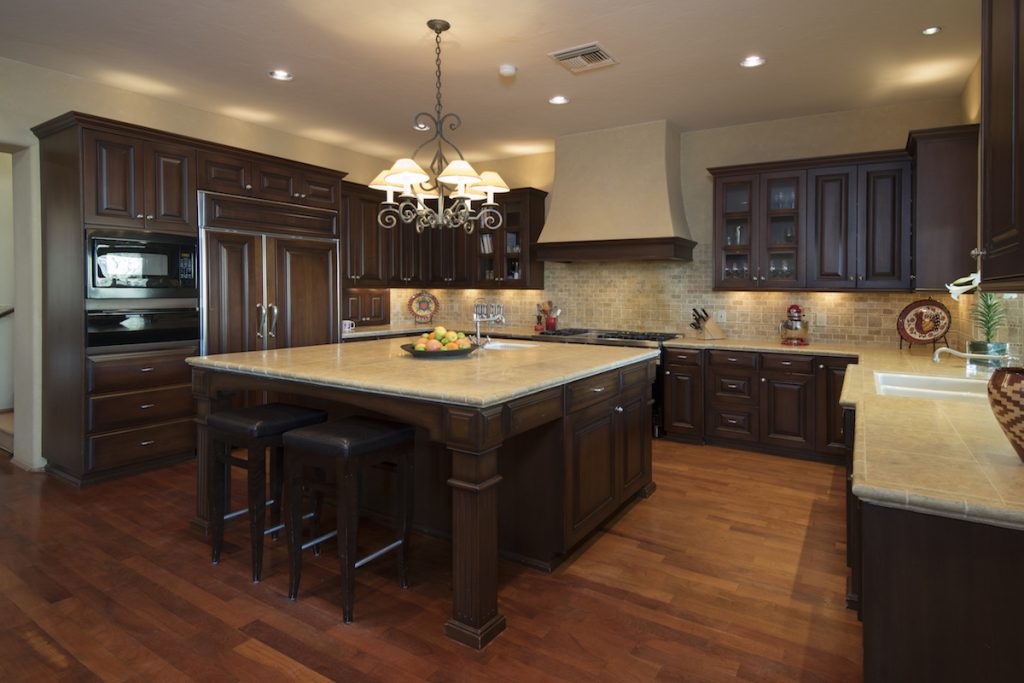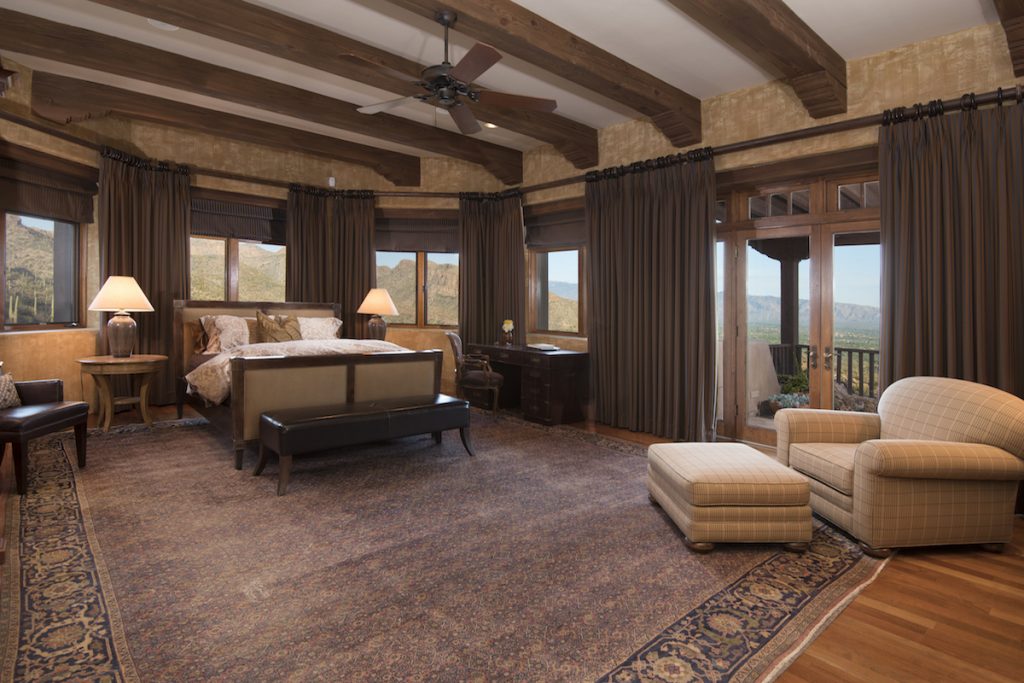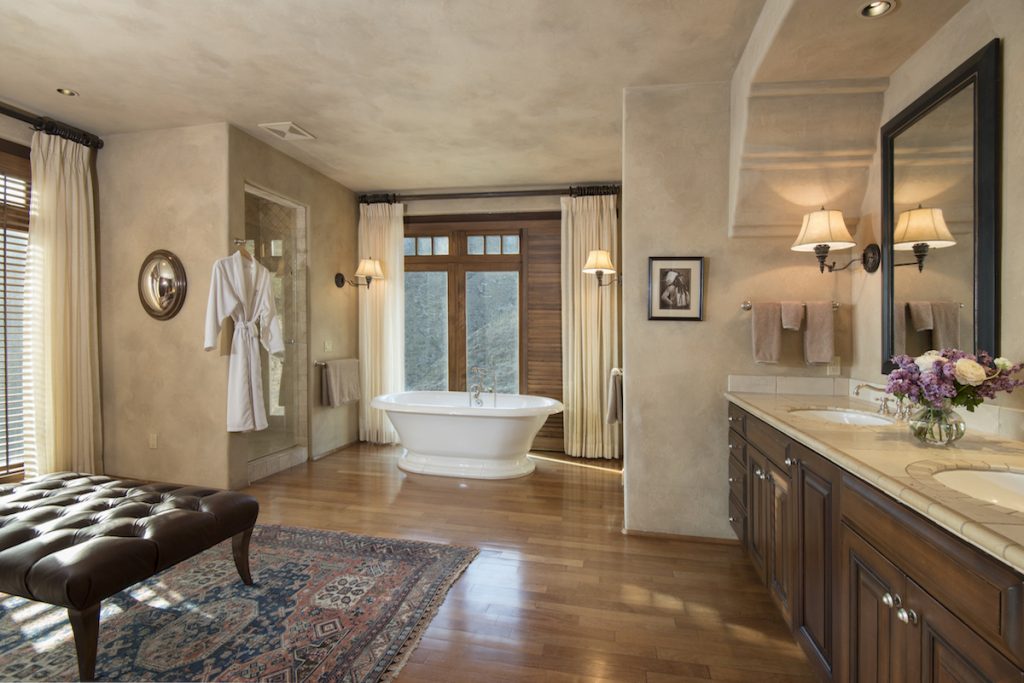 Enjoy the foodie-functional gourmet kitchen, complete with a high-grade well-equipped butler's pantry and dining room. Take in the breathtaking views from every room of the estate and experience city and desert vistas in every direction, as the exquisite main-kitchen flows to meet the outside area for entertaining guests.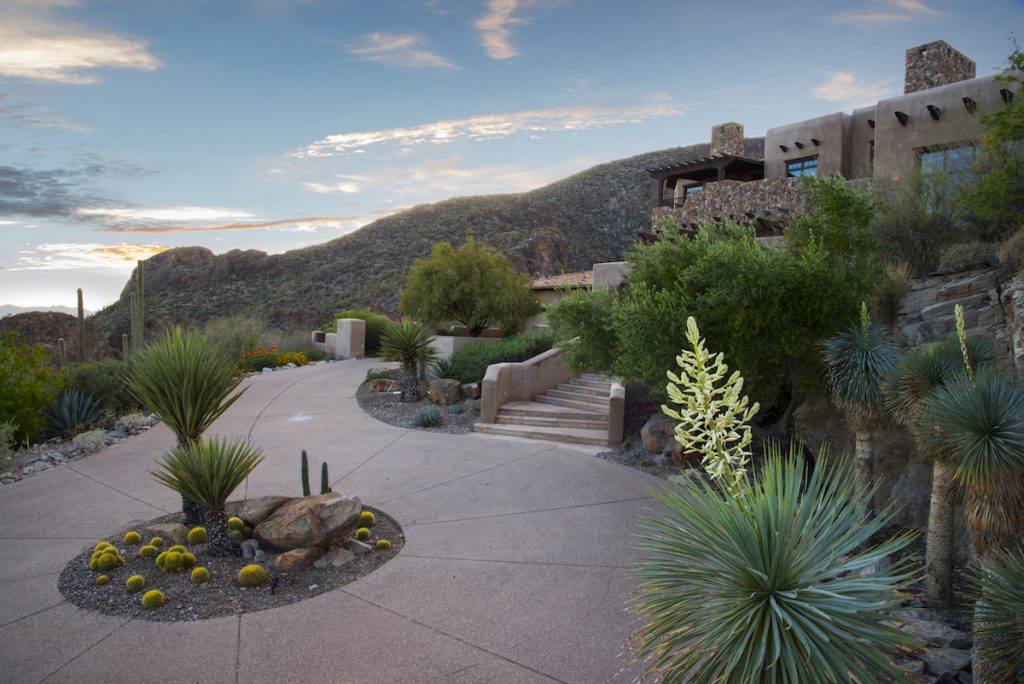 Complete privacy is the feel and look, as you relax and appreciate the Tucson Valley and nearby mountain ranges from the multiple terraces and balconies of the home. A wraparound backyard area with an outdoor state of the art kitchen and dining area is the feature of the immense natural exterior space. Raw desert landscapes and a striking natural wall of indigenous cacti greet you, with exceptional city and desert vistas stretching for miles.
Seamlessly complimenting the main house is the sports complex, an all-inclusive fitness space complete with a spa and highlighted by a 60-foot lap pool, surrounded by huge custom skylights.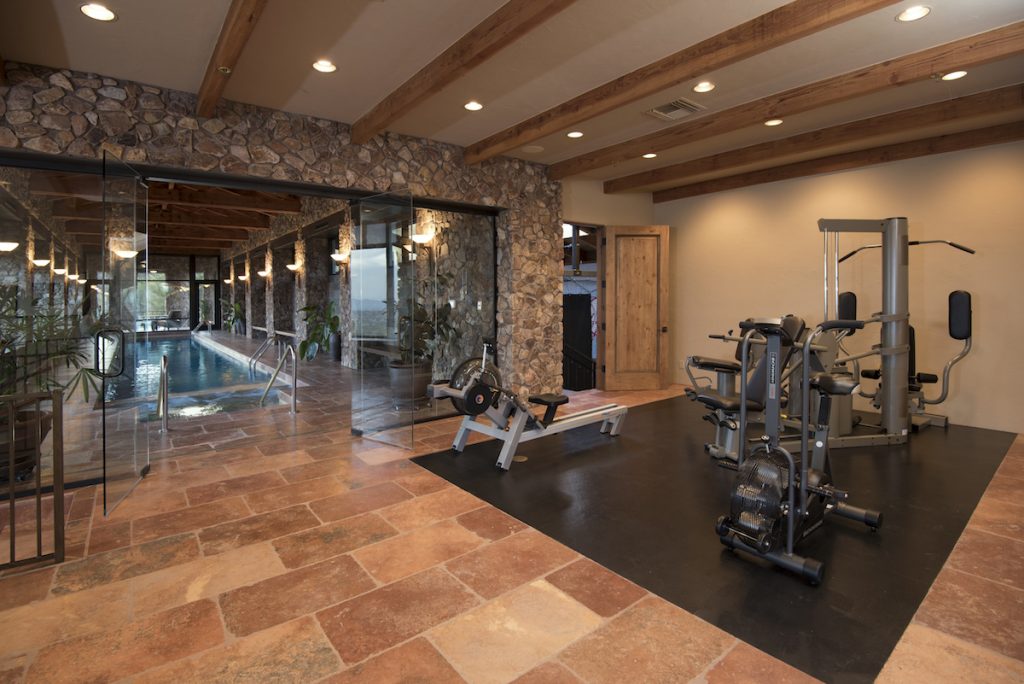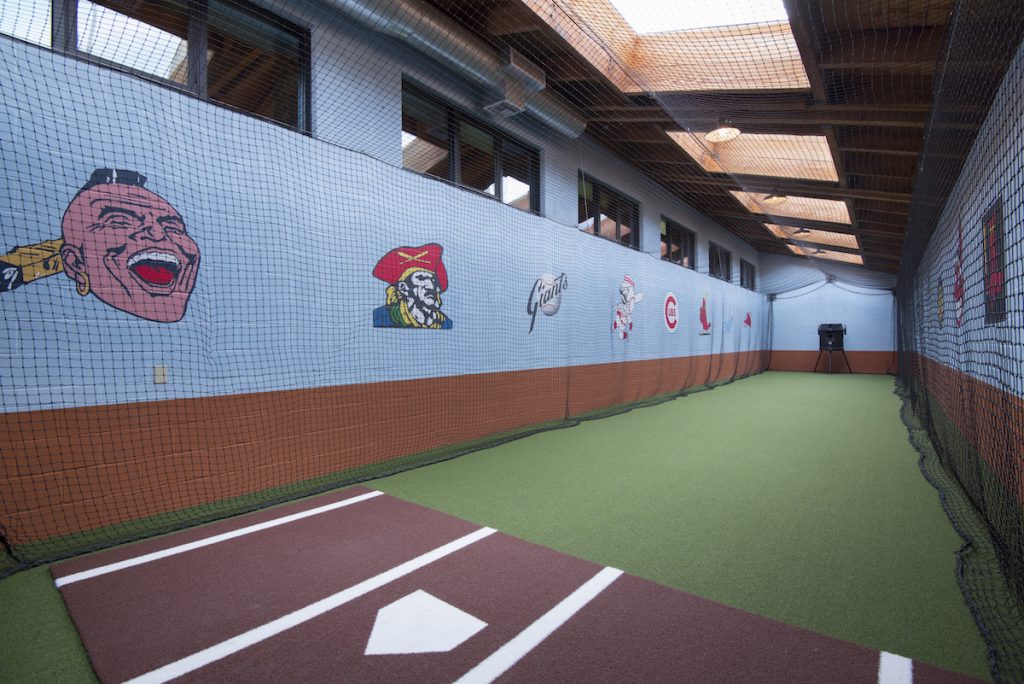 Combine Jaw dropping views with original designs and amenities that define luxury living, and you have Villa Esperero. This one-off property is not just a home you live in, it's a work of art that you live with and experience. The 133-acre estate also includes a 47-acre vacant lot, which can be purchased. Tucson's Villa Esperero Estate is offered for $8.9 million.