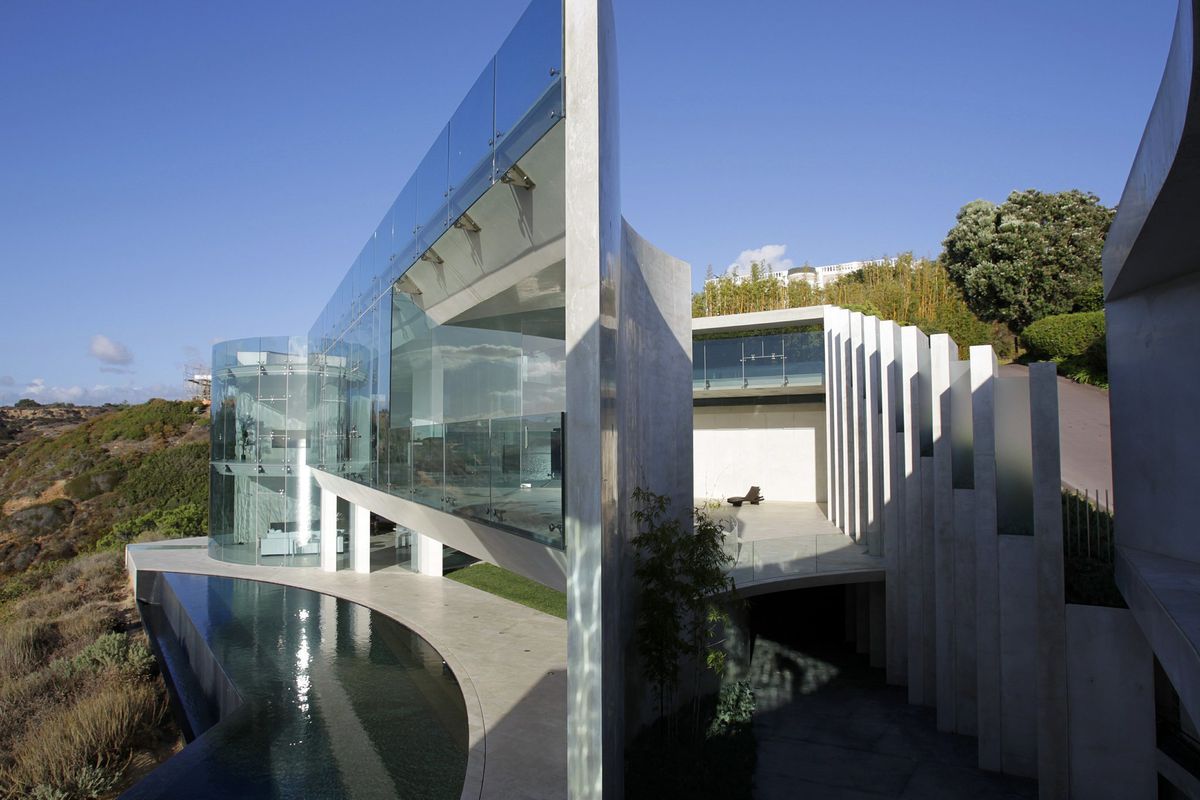 Grammy-winning, platinum-selling recording artist Alicia Keys recently closed on a stunning piece of property along the California coastline, a real estate purchase that sets a new standard for posh living and luxury design. Named after a popular local monument in La Jolla, California, Razor House is an 11,500 square foot mansion that looks like a stylish fortress straight from a Hollywood film. It is replete with state-of-the-art technology, an open and spacious floorplan, master suites, and some of the most breathtaking mountain and ocean views one could imagine. A sale that totaled almost 21 million dollars, Razor House showcases Wallace Cunningham's innovative interior design and clever engineering that molds seamlessly into the surrounding landscape, making it a must-see for lovers of high-end houses and top-of-the-line home features.
World-Class Interiors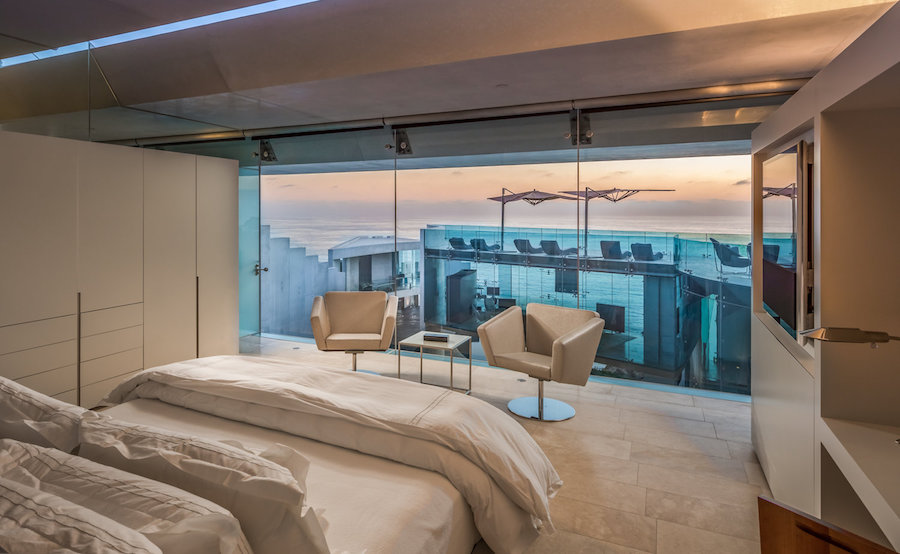 Razor House is constructed from white-polished concrete, and the walls are built from towering panes of glass, giving residents a comprehensive view of the property's geometric architecture no matter where in the house they happen to be. Some highlights of the massive interiors include a tier-floored home theatre, a billiard room, 6 bedrooms, 6 bathrooms, and a subterranean garage with space for 4 or more vehicles.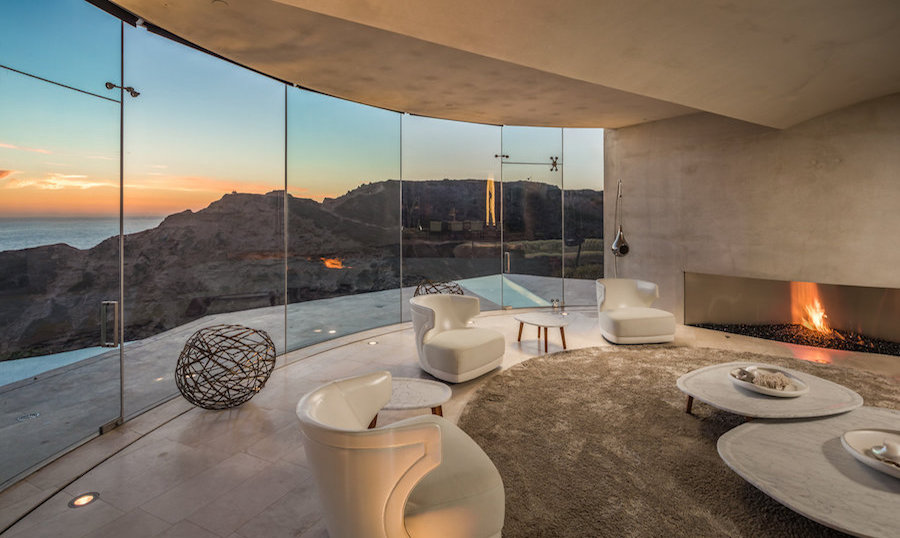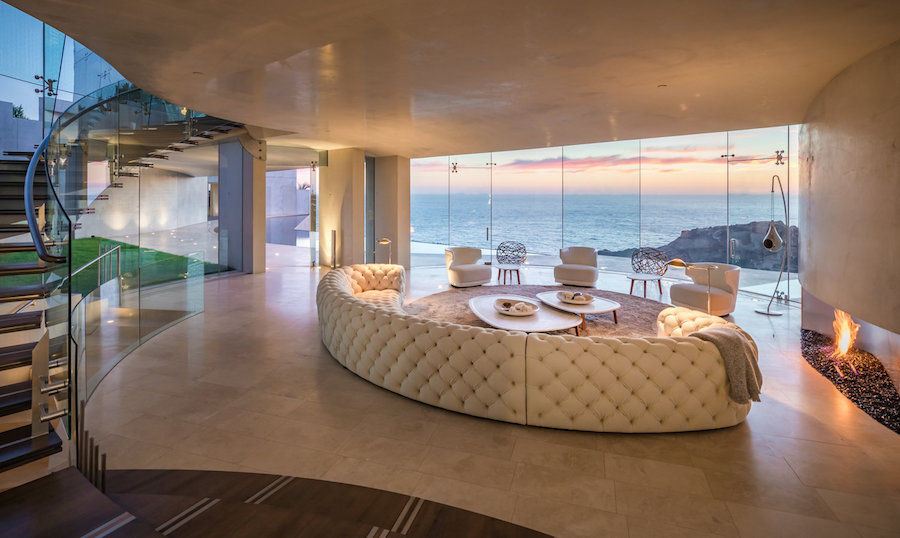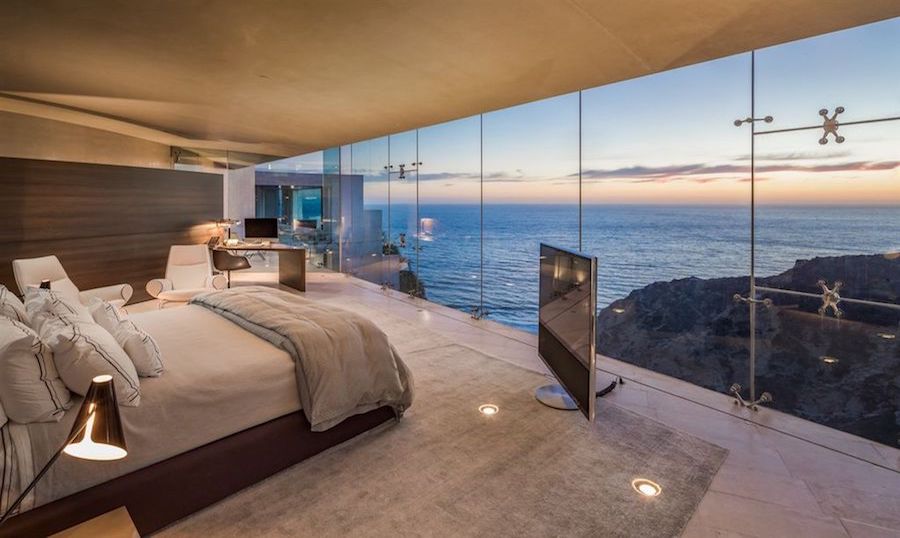 Modern and mesmerizing, the house possesses a cantilevered design, in the spirit of architects like Frank Lloyd Wright, and nearly every room overlooks an uninhibited view of either the vast ocean or the ruggedly beautiful California landscape. Combined with the rooftop terrace, the breezy courtyard, and a stainless steel-accented aesthetic, this house is a cut above the rest, a marvel of contemporary construction and classic interior design.
Elegant Exteriors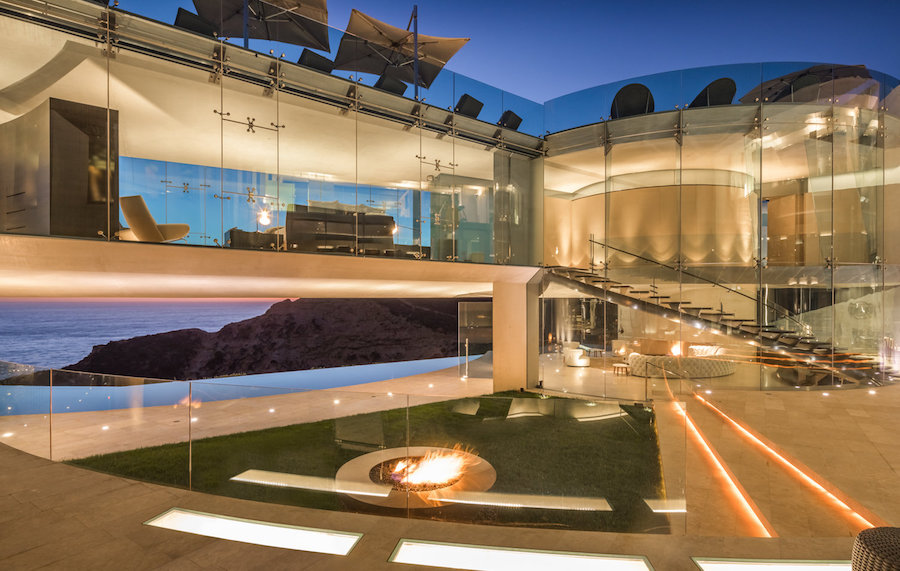 The home that inspired the residence of billionaire Tony Stark from the popular Iron Man film series, Razor House also boasts several unbelievable outdoor features that transform the space into a sanctuary. A 5100 cubic foot backyard infinity pool looks out over the Pacific Ocean, giving the house a relaxing, restorative vibe, and the courtyard has an embedded fire pit for cozying up with friends on cool and peaceful California evenings.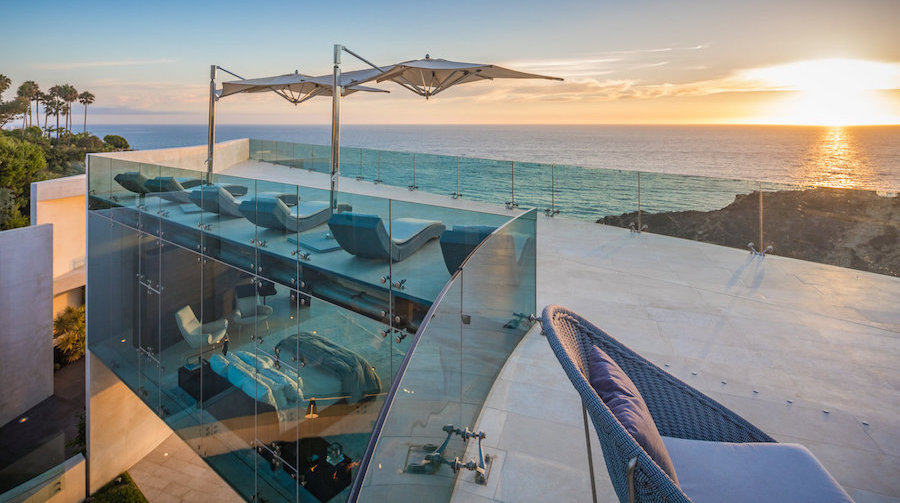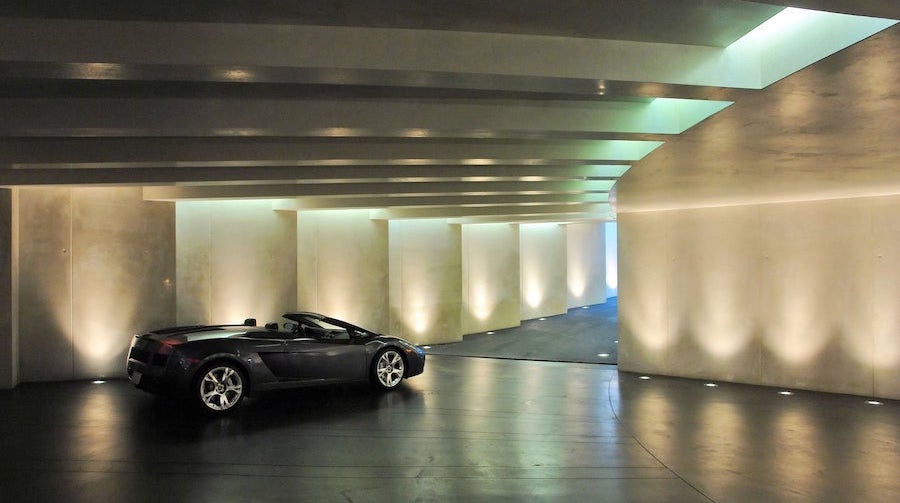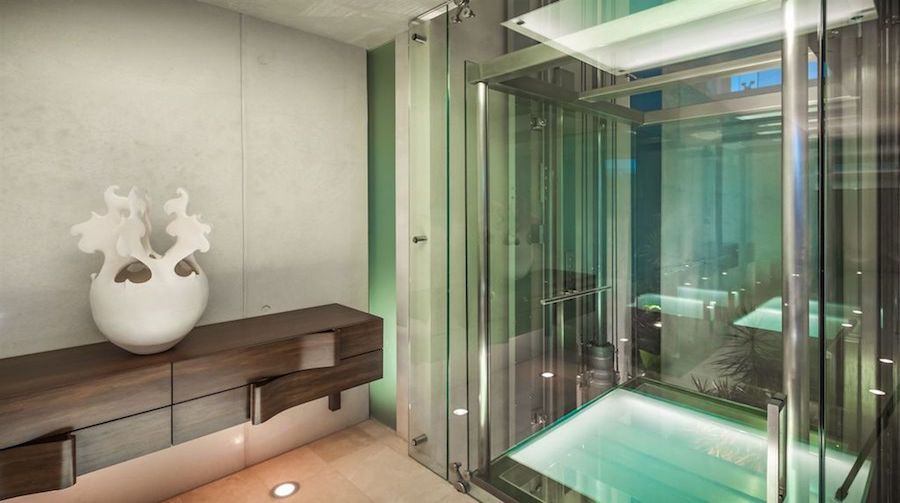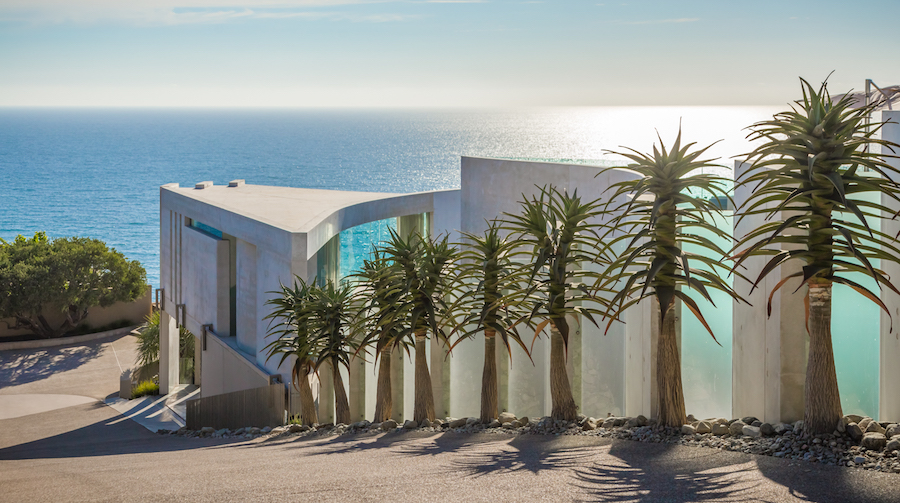 The garage is equipped with its own glass elevator, and the winding staircases give residents a crystal-clear panoramic view of the surroundings. There is also a guesthouse attached to the dwelling with two bedrooms and two bathrooms, which has an elegant flair all its own. Overall, the building's open and airy feeling makes it well-suited for lavish late-night parties. It is an extravagant and enviable dwelling for any leader in the entertainment industry.
Fancy Features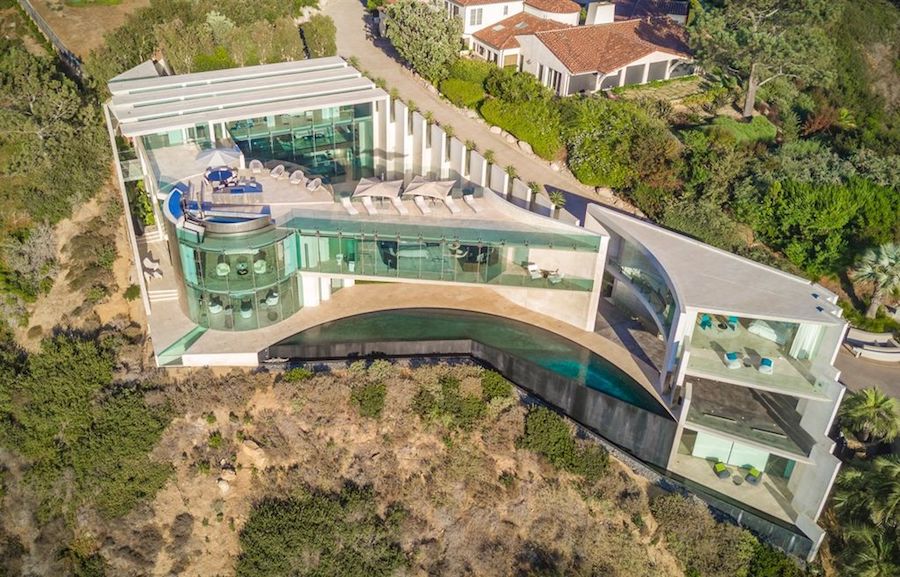 As if stunning views, roomy living spaces, and clean aesthetics weren't enough, Razor House, which was built in 2007, takes high-class housing even further with a spa, steam room, and in-home gym. It also includes a computer room which serves as a control center for all of the house's automated systems. The laundry facilities are fully-equipped with top-notch washers and dryers, and the exclusive Torrey Pines Golf Course is just a short drive away. Del Mar Racetrack, which features competitive horse races on the regular, is also a minimal distance away, one of many exciting local entertainment options.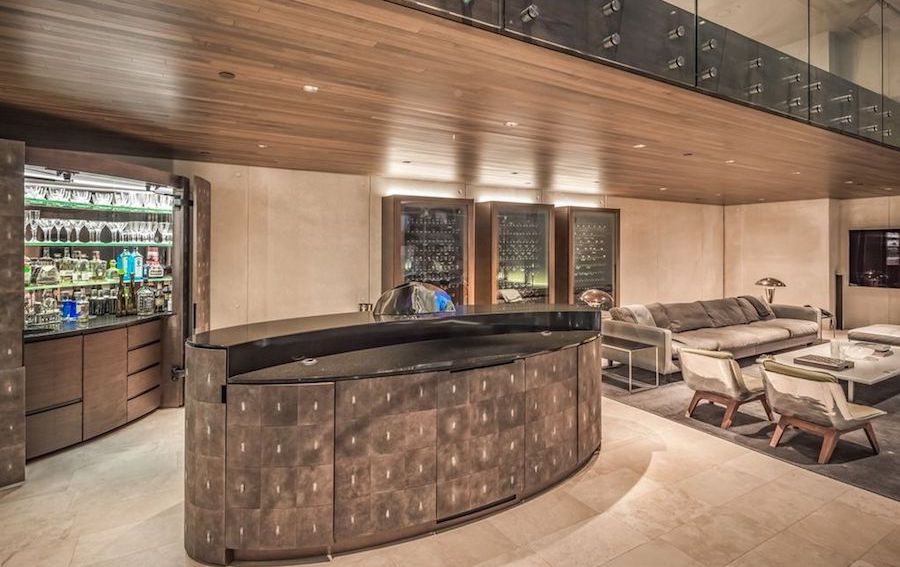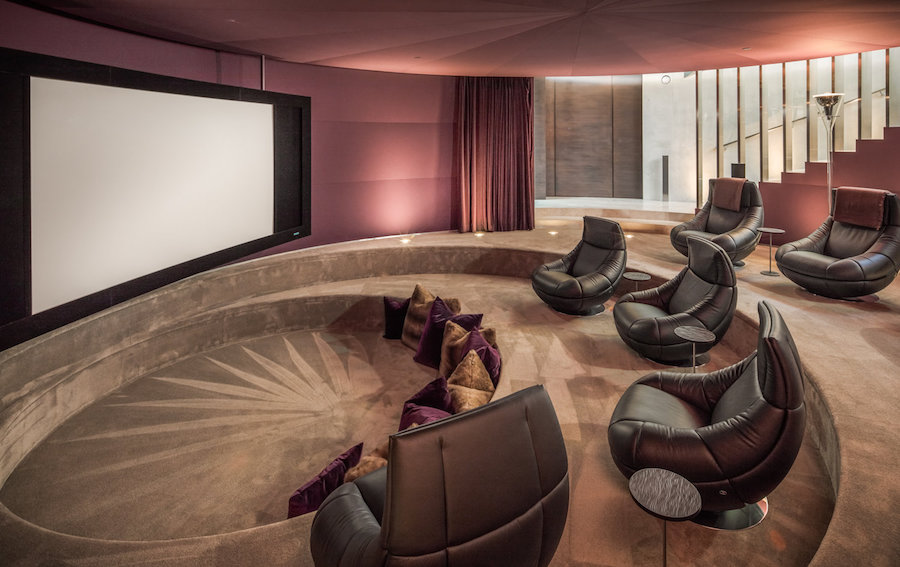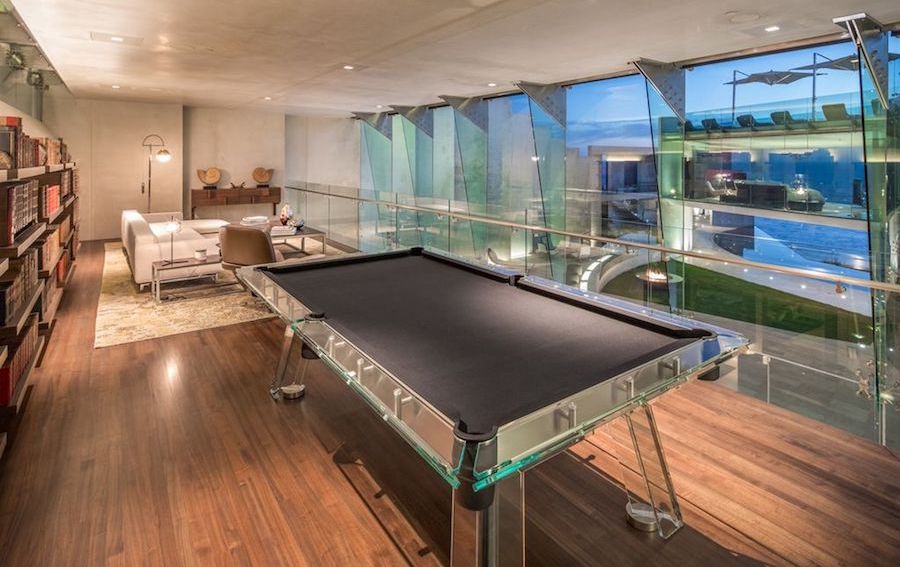 With these and other features, Razor House is like a world of its own, furnishing its owner with everything they need to live easily, privately and luxuriously. Its opulence is unmatched, and as the most expensive real estate purchase in La Jolla in 2019, the home lays down the gauntlet for class, wealth and comfort.
Photos: PriceyPads.com