What happens when the resolve and perseverance of a bold Italian banker-businessman isn't allowed to build his 5-bedroom mansion on the most exclusive and picturesque Caribbean island of Mustique? You get a man steadfast and even more resilient on a mission to make dreams come true on his very own version of Mustique. To accomplish such a feat, he set his sights and ambitions to the island of Canouan, a little adjacent archipelago Isle approximately 15 miles away, and one that is part of the same country as Mustique, St. Vincent and the Grenadines.
As the story goes, some three decades ago, Antonio Saladino, a highly respected Italian banker, secured a 99-year lease for two-thirds of the island territory of Canouan, with visions of the new sparsely inhabited island to be the next Portofino. In the 1990s, the hidden gem of Canouan was home to less than one thousand inhabitants, most of whom were fisherman. The island lacked even the most basic amenities, such as clean water, paved roads, and almost no automobiles.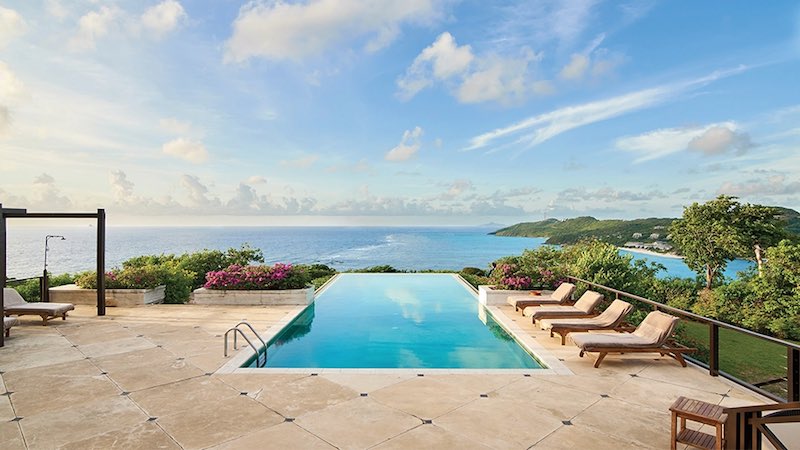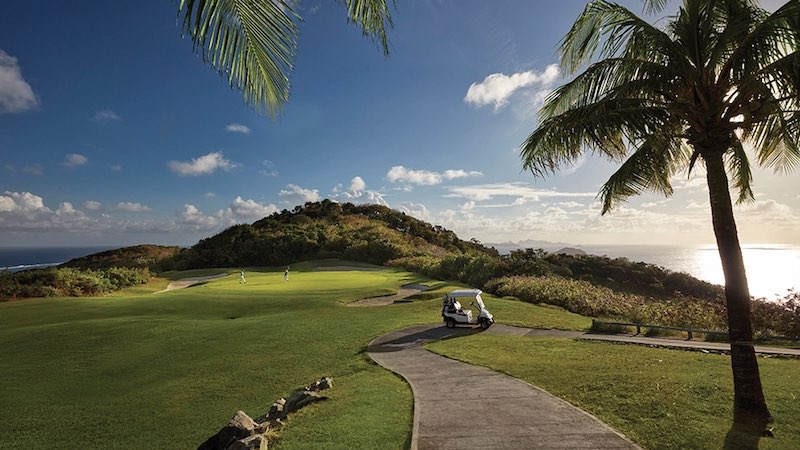 The Italian financier felt he could change the impoverished situation on Canouan, due to a great fortune he had amassed via banking. To do so, he intended to invest a significant portion of his wealth into transforming this beautiful but underdeveloped island paradise into the ideal showcase destination of one-percent superiority. He imagined a genuine refuge. There is a proverb that many islanders often recite with a little smile, it is the place where billionaires can escape millionaires. Obviously, he was referring to the sophisticates of Mustique.
Saladino took inspiration from beautiful port cities, such as Portofino and meshed it with the original untouched charm and character of Canouan, to make it a truly unique and special paradise. It was a gigantic endeavor with ambitious goals that have yet to be realized. Saladino's initial effort failed in the 90's, as he concluded that it was attributable to very little press and publicity. He then decided to bring in a showman hotelier to assist in its relaunch – Donald Trump. As a major component to head the rush and wave of new investments, Trump offered up his famous brand to develop a new golf course and luxury casino. Unfortunately, however, Saladino's second attempt to put Canouan on the map, which targeted rich American families and elites more purposefully in the early 2000's, also failed to gain traction.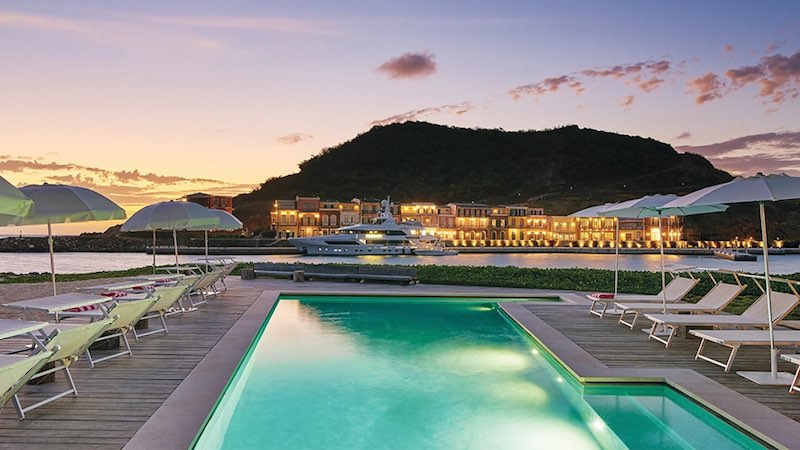 By that time, Saladino had withdrawn his efforts and ultimately delegated the realization of his project to two wealthy European merchants. Their approach to Canouan and its residents, both natives and newcomers, is starkly different. Now, they are preparing to relaunch Canouan, but this time with a focus on its attraction to the VIP superyacht set.
There are a plethora of indicators that Canouan can flourish and be the place to be for the ultra-wealthy. The attraction is undeniable. To begin with, the island's geographical location is quite ideal, as it sits below the hurricane high risk area and is seldom affected by storms, enabling development in perilous locations with unmatched vistas. It also always remains spotless. Saladino's initiatives continue to bear fruit and the island's untamed scenery is truly breathtaking. The panoramas from its mountain summits like Mount Royal, are of a verdant forest bordered by coastal beaches of white sand. In addition, a golf cart is as convenient as a traditional vehicle in Canouan with the island being rather compact, making it a perfect getaway for golf connoisseurs.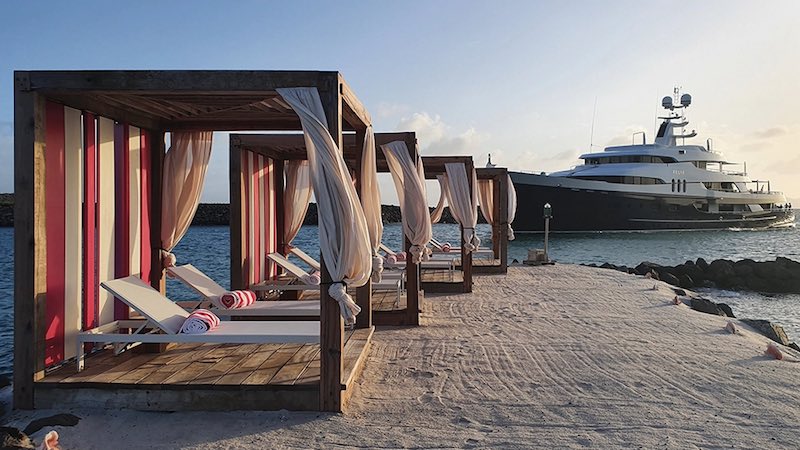 Furthermore, its purposefully low-key profile and ultra-secluded locale, which have kept the island free of paparazzi, only add to the allure of the one-of-a-kind tropical escape. Maintaining this image has made it a literal celebrity hideaway for the rich and famous. With the likes of George Clooney, Matt Damon, and Cindy Crawford all having stayed in luxury villas here recently, more celebrities are sure to follow. Locals have also seen Leonardo DiCaprio playing beach volleyball, and Robert Downey Jr. anchoring his boat in the renovated $250 million, 120-slip marina that was built in 2017.
Canouan's development is happening, with new secluded beachfront villas, yacht clubs, resorts, world class restaurants and exclusive shopping on the horizon for affluent jetsetters to enjoy their secret hideaway.