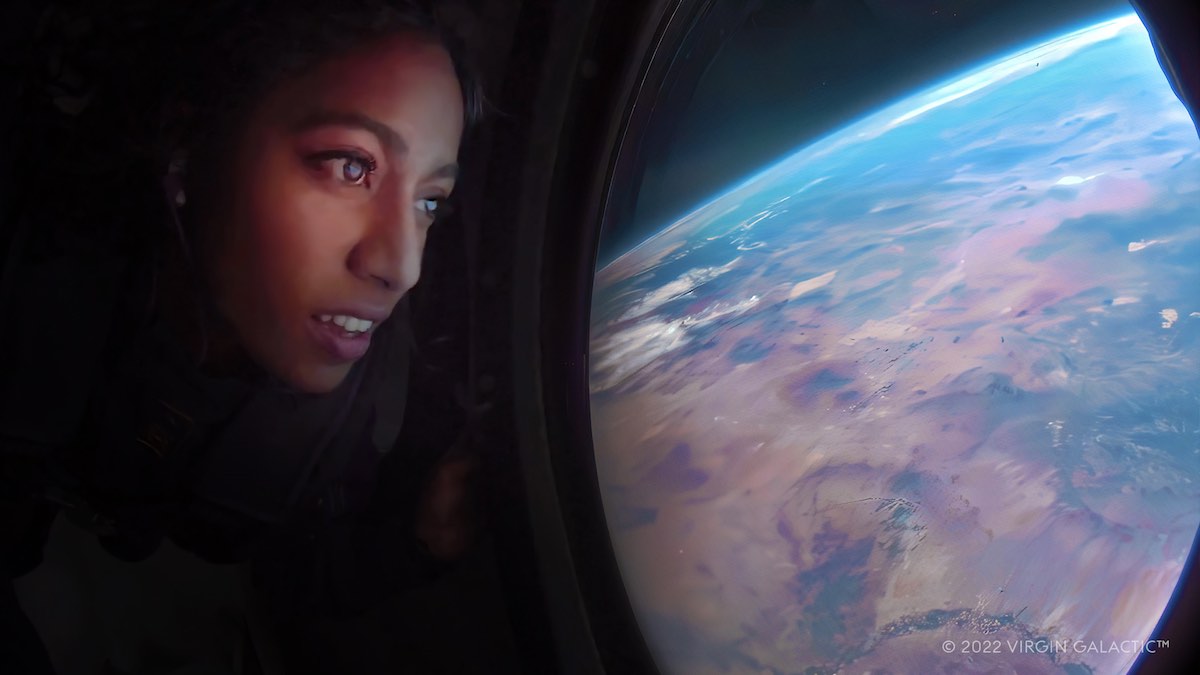 The Universe is vast and mysterious; we've spent our entire lives gazing upon its wonderment with two feet on the ground, always adhering to gravity's rules. But space belongs to everyone. And thanks to modern aerospace technological advancements, you don't have to be an engineer or train for decades to go to space. Virgin Galactic is breaking the boundaries, allowing anyone to explore the great unknown—safely, comfortably, and, in true Virgin fashion, elegantly. It's time to overwhelm your senses in a grand viewing of Earth from space on a Virgin Galactic spaceflight.
Are you ready to become an astronaut? Secure your seat
Virgin Galactic is the first commercial spaceline and is now taking reservations for their Space Travel Experience, which is unlike anything you have ever imagined. For a limited time, you can purchase one of the initial spaceflight reservations.
The Travel Experience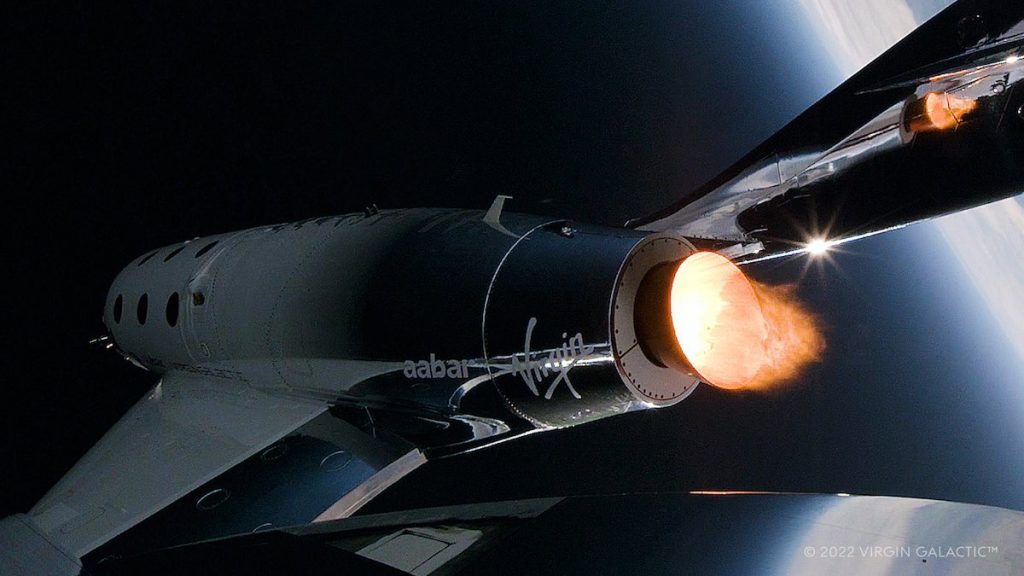 Space travel aboard a Virgin Galactic flight is a deeply profound experience—it's the pinnacle of human endeavor. Not only does this reservation guarantee your trip to space, but also membership to Virgin's exclusive Future Astronaut community, where you'll connect with a network of individuals who are on the same trajectory, including Sir Richard Branson, the community's founder. This ticket will also allow exclusive access to events and activities unique to this journey. Here's what's included:
Pre-flight Space Readiness Program—several days of physical, mental, and emotional training and activities at the world's first purpose-built commercial spaceport in New Mexico to prepare you for flight
Luxury accommodations for you and your family, including bespoke itineraries
The main event—the Virgin Galactic spaceflight—includes the signature Air Launch with runway takeoff and landing, Mach-3 rocket ride to +300,000 feet above Earth, several minutes of weightlessness while viewing Earth from space, and a safe glide flight back
Post-flight opportunities to stay involved with the community and make a difference for others via Galactic Unite—Virgin's nonprofit program
Future Astronaut Community Membership
A lifetime of benefits
The Flight Experience
Unlike the typical rocket to space, a Virgin Galactic spaceflight starts with a smooth runway takeoff in the hands of highly experienced pilots. Once star-bound, astronauts will experience a Mach-3 boost to space where they'll enjoy several minutes of free-roam weightlessness and entrancing views of the Earth through the spaceship's 17 windows.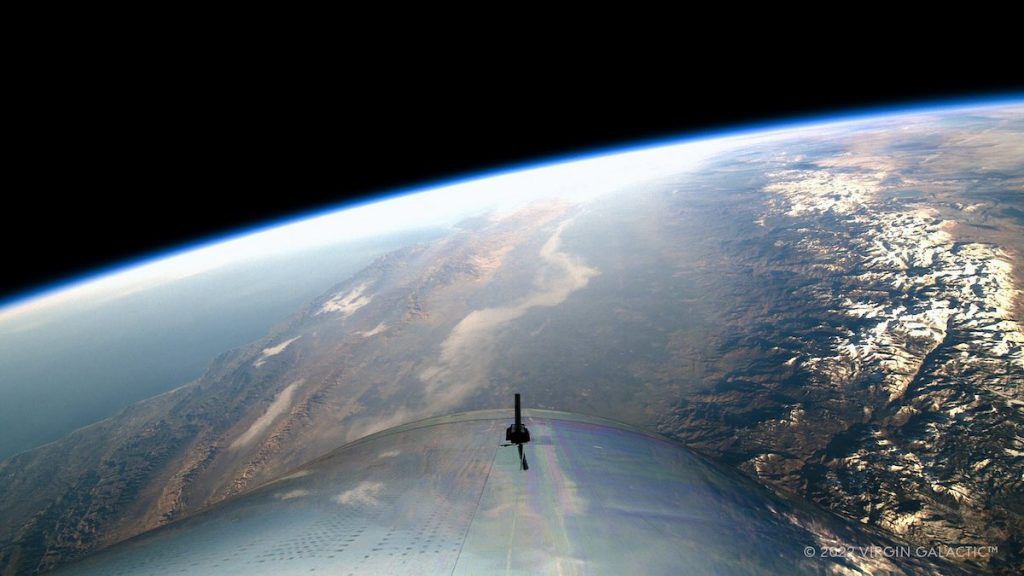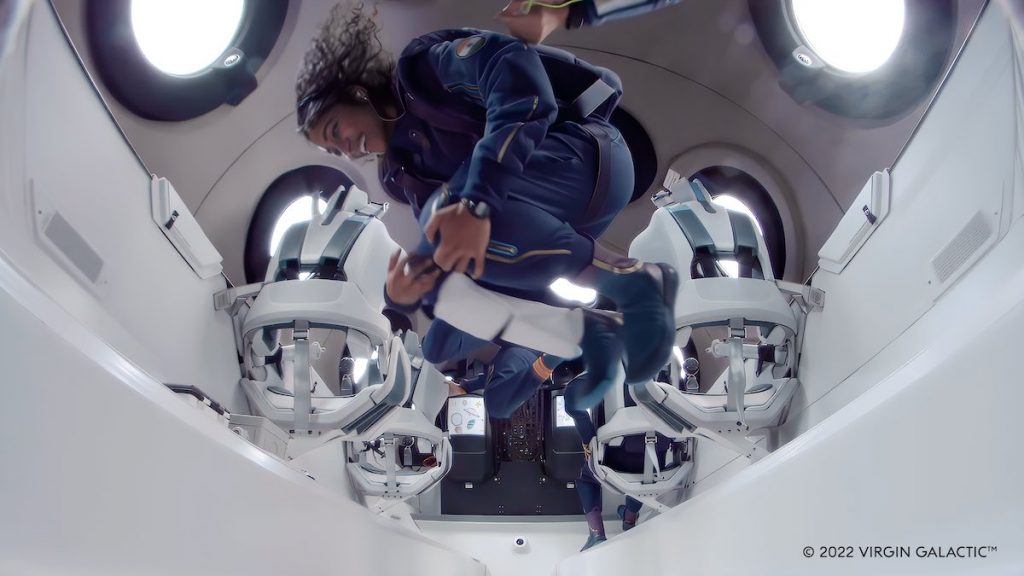 Upon return, the vehicle utilizes Feather Technology, where the spaceship's booms elegantly fold or unfold for maximum aerodynamism, gliding its way back to Earth, opening up even more spectacular views for the astronauts on the ascent home to the same runway they took off from. There, astronauts are greeted by family and friends and thrown a Virgin Galactic Astronaut Wings ceremony.
A Cognitive Shift in Awareness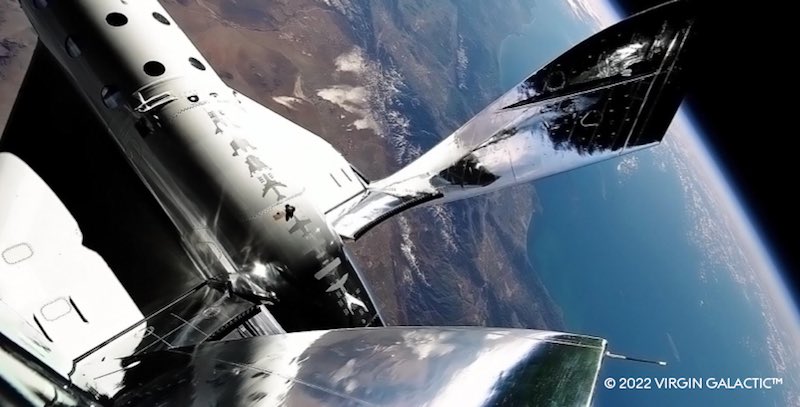 Spaceflight has the unique ability to shift our perspectives; it opens the mind for a cognitive transformation—an "Overview Effect" that alters your entire worldview and your place within it. Fewer than 700 humans have ever experienced space. Fewer than that have had a chance to make a personal contribution as a pioneer of the new space age. This trip is going to change the way you see the world.
Find love, wonder, and awe during the Virgin Galactic Spaceflight.
Payment for the experience starts with a $10,000 initial reservation authorization (7 days only). It is followed by a $150,000 initial deposit (full payment required; largely refundable except $25,000 Community Access fee). The final balance of $300,000 (total flight cost of $450,000) will be due the year before the flight. The sky is no longer the limit. Get a front-row seat to the final frontier. What story will you have to tell upon landing back on Earth?