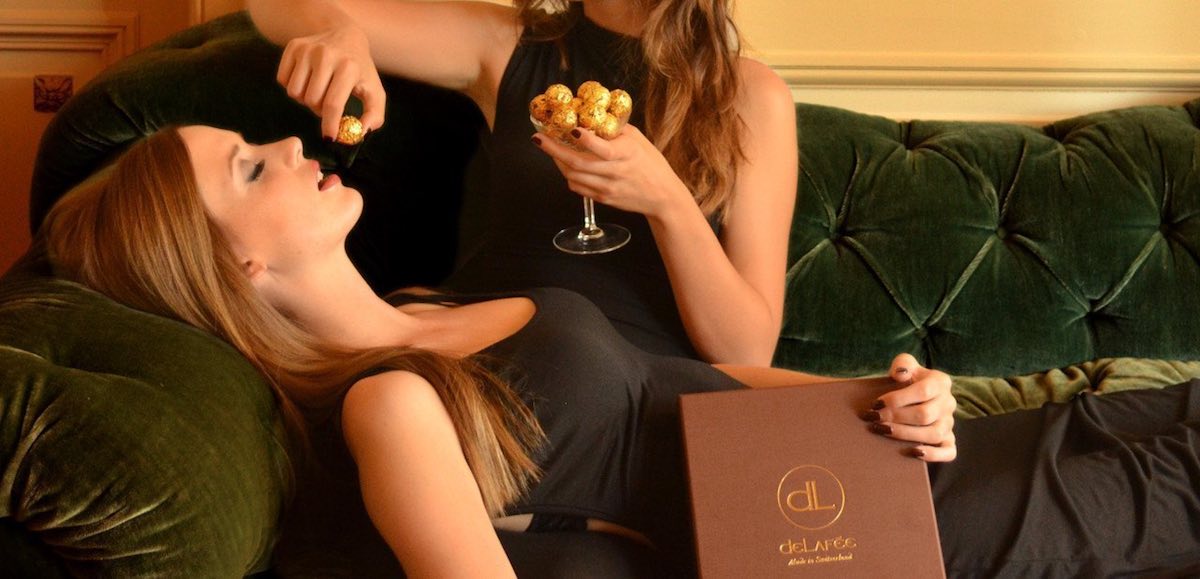 Chocolate has been one of the most romantic delicacies throughout history. The ancient Maya regarded it as the 'food of the gods,' and used dried cacao beans as a barter currency to exchange for food or clothes. Today, chocolate is a $130 billion market worldwide (2019) and is expected to grow at a compound annual growth rate of 4.6% from 2020 to 2027. This might be due to the increased awareness that dark chocolate has positive health benefits. Chocolate connoisseurs across the globe liken their favorite varieties to fine wine or aged Cognac. Here we list five of the most luscious, luxurious, and expensive chocolates in the world.
La Chuorsa by Attimo Chocolate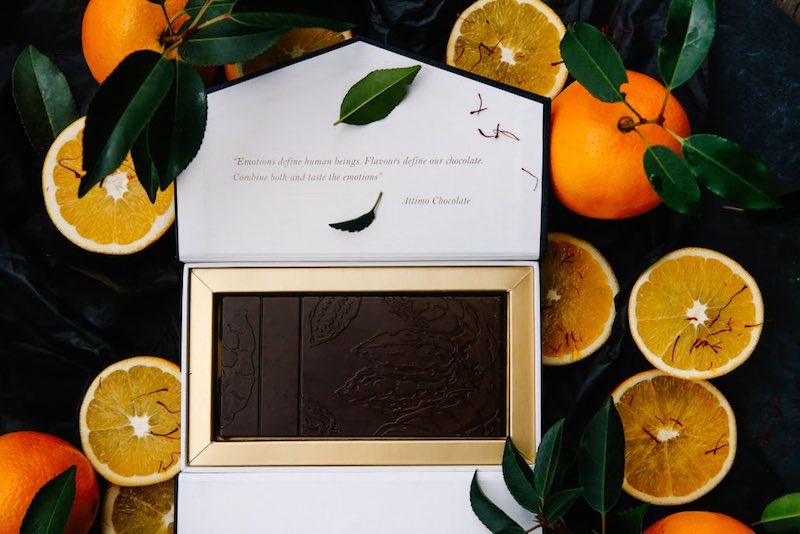 In October 2019 Attimo Chocolate Zurich registered the record with La Chuorsa for most expensive chocolate in the world recognized by Guinness World Records (although it has since been overtaken). The 80-gram chocolate bar is crafted with 68% cocoa beans from the village of Chuao in Venezuela. These beans are extremely rare and need to be preordered 19 years in advance. The recipe is also formulated with precious saffron from the Swiss Valais mountain village of Mund, where only 1.5 kilos get produced each year. The third unique ingredient is crystallized orange crisps. The box states "Emotions define human beings. Flavor defines our chocolate. Combine both and taste the emotions."
Fabelle Trinity Truffles by ITC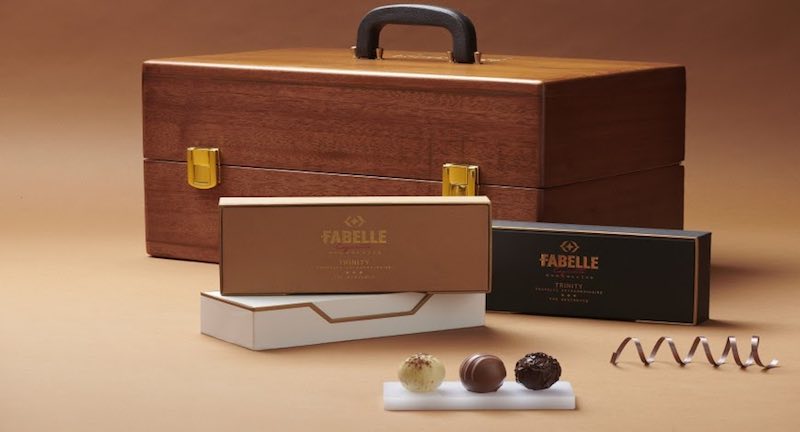 The Indian luxury company ITC is known for creating multi-sensorial experiences thanks to co-curator, Michelin-Starred chef Philippe Conticini. His Fabelle Trinity Truffles represent the cycle of life and overtook Attimo for World's Most Expensive Chocolate. The 15 truffles weighing 15 grams each are set in a handmade box of wood and are available in three different variants: toasted coconut ganache infused with Tahitian vanilla beans, a blend of Ghana dark chocolate and Jamaican Blue Mountain coffee, and St. Dominique dark chocolate.
Cadbury's Wispa Gold-Wrapped Chocolate Bar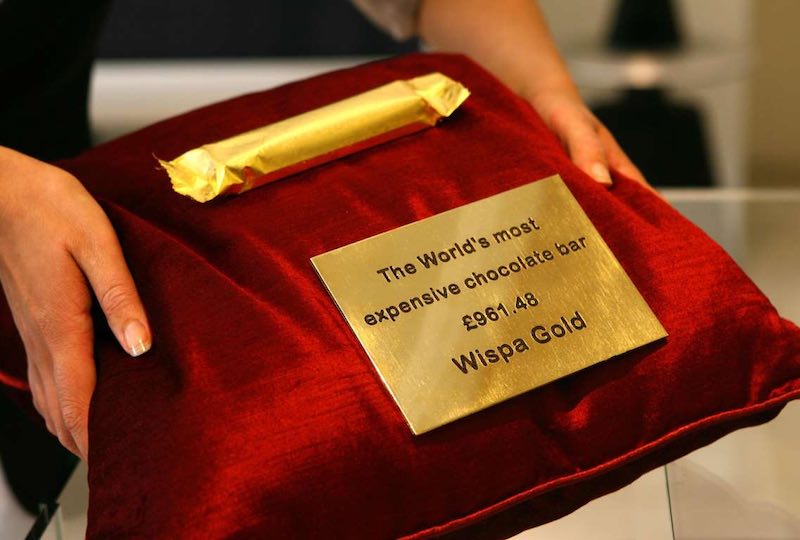 In 1995 the famous British company Cadbury relaunched its Wispa bar. To create buzz around the event, Cadbury created the Wispa Gold (wrapped chocolate bar) which is made of premium Madagascan cocoa beans and covered in an edible gold leaf. This unique bar was won at auction for $1,600 but since has never been claimed. The bar is on display at the Cadbury World chocolate-themed museum.
Delafée Gold Chocolate Box with Antique Swiss Gold Coin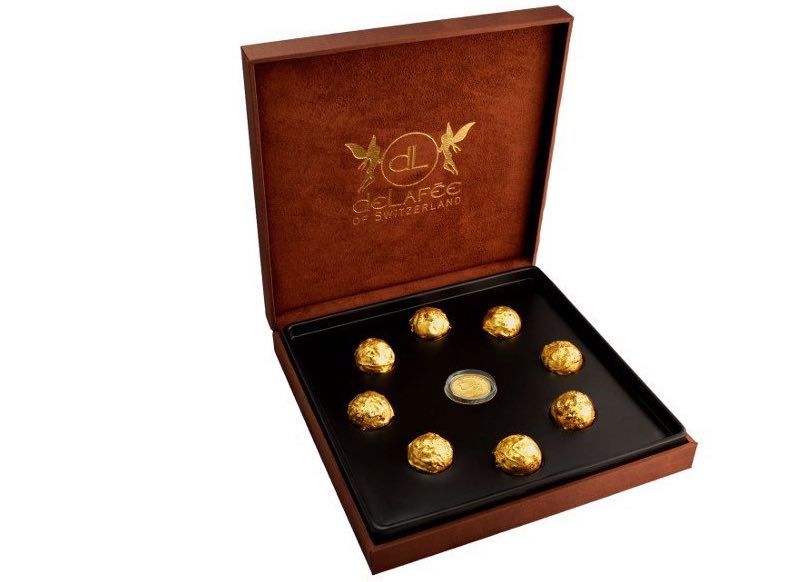 Switzerland is known to be the homeland for chocolate. As such, Delafée of Switzerland crafted a beautiful box of delectable chocolates that are adorned with real edible 24-karat gold. But the real draw of the chocolate box is at the center, where there lies a real, non-edible gold coin from the years 1910 to 1922.
Art Series Guayasamin by To'ak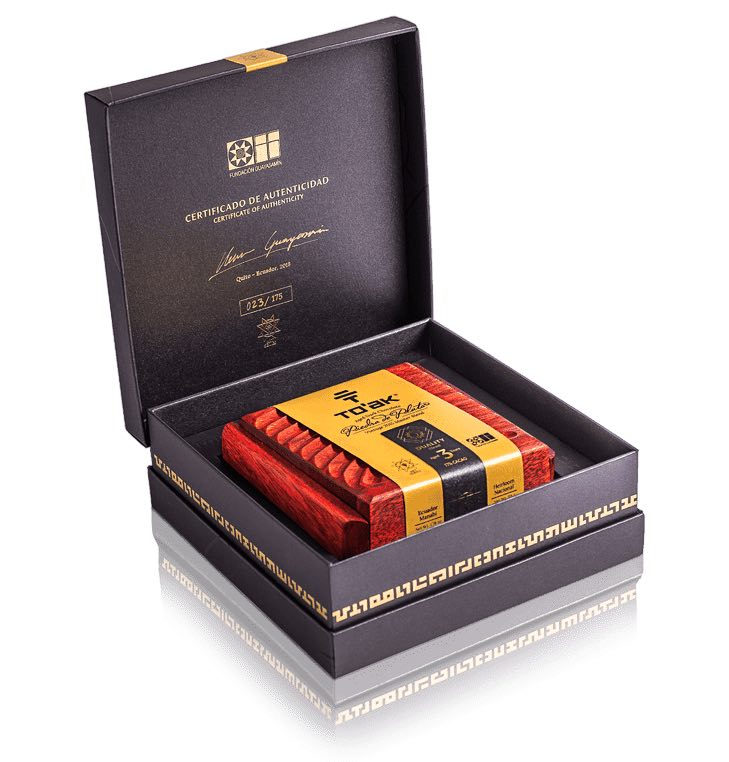 The Ecuadorian company To'ak created the Art Series, inspired by Ecuador's most celebrated artist Oswaldo Guayasamín. The blend comes from cacao beans that are aged for three years in French oak Cognac cases with the result of a 77% dark chocolate. The 50-gram bar is organic and fair trade. There is a six-week waiting list to get your hands on this delicacy.
Any of these fine chocolates can beautifully pair with a vintage red, aged single malt Scotch whisky, or craft beer along with a variety of cheeses like Brie, Gouda, Chevre, Comté, or Blue.