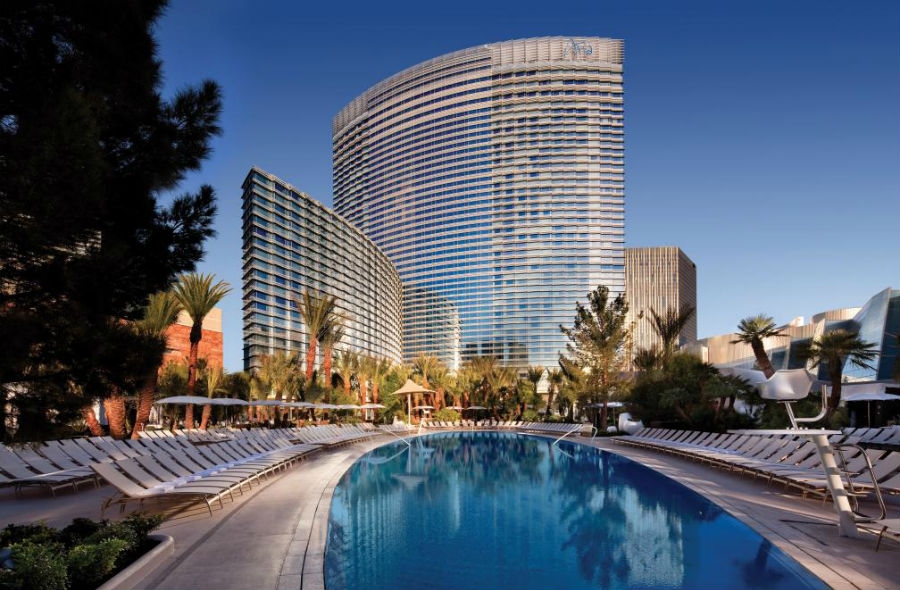 There are 5 U.S. destinations to enjoy in style, and here they are.
In traveling throughout the United States, there are plenty of fantastic attractions and destinations to consider. But for those who like to travel in style, a few places in particular truly stand out. These destinations are all spectacular, and their luxury accommodations and high-end entertainment and lifestyle options make them can't-miss vacation spots.
With that in mind, here's a quick look at 5 U.S. destinations worth splurging on for your next trip.
1. Las Vegas, Nevada
Was there really ever another option for the top spot in the 5 U.S. destinations to enjoy? Anyone can have fun in Vegas thanks to the reasonably priced bars and casinos in town that even college students flock to Sin City. But Vegas is a whole different town for those traveling with a mind toward luxury. From securing great seats at shows, to enjoying five-star dining, to those undeniable Vegas suites, there's a whole lot to be gained.
Our specific recommendation: book a Sky Villa at the Aria Hotel & Casino. One of the newer major hotels on the strip, the Aria is all class. Also, its Sky Villas make you feel like the king of Vegas. Available for a cool $3,500 – $7,500 per night, the suites reach up to 7,000 sq. feet and "cater to every whim." Once you're set up here, the rest of Vegas is at your feet.
2. New York, New York
The Big Apple is another one of the top 5 U.S. destinations that's simply remarkable for luxury travel. Accommodations are one thing, and New York certainly has its share of incredible hotel suites overlooking one of the world's largest cities. But in New York, it's more about what you can do outside of your hotel room.
In a city renowned for its entertainment and cuisine, front row seats and exclusive dining rooms make all the difference. For the best in American dining, check out the highly rated Gramercy Tavern. As for the finest Italian in the United States, visit Ai Fiori on 5th Avenue. When it comes to events, see what's in town! Broadway performances are always spectacular, but if you appreciate front row seats at a sporting event then Yankee Stadium (and its suites) or the US Open in August are tough to beat.
3. Napa Valley, California
Few things can top wine tourism and Napa Valley is one of the most beautiful, indulgent top 5 U.S. destinations in the States. In a post on must-see destinations in the U.S., dialaflight notes that some smaller wineries will only accommodate visitors who make appointments in advance. That means you should be sure to pick, choose, and schedule your visits in advance.
Luxury accommodation at such a relaxing destination is of the utmost importance. Our recommendation: check out the Calistoga Ranch, which offers a great mix of luxury amenities and rustic feel.
4. Jackson Hole, Wyoming
We're inclined to agree with the Forbes ranking (back in 2012) of Jackson Hole as the single best ski destination in the States. Minimal lift lines, as noted in the article, are one of the best features here. That alone is definitely a detail of Jackson Hole that you'll be sure to appreciate. Even better, however, is that the ski area is simply jam-packed with all the best aspects of high-end skiing: comfort food, quick transportation, and excellent slopes.
Amangani and the Rusty Parrot Lodge tend to have the best ratings of the luxury hotels in the area. But to be honest, almost any resort in Jackson Hole is worth your time.
5. Miami, Florida
You're simply not doing Miami (and South Beach) right unless you do it in style, and that means seeking out the world class luxury highlights throughout the city. Some would suggest that South Beach is great as long as you're staying on the water. However, there's only one choice for the luxury traveller: the Fontainebleau. Chosen as the best Florida hotel by Virgin Holidays, its combination of decadent luxury and beachside festivity make it a wonderful choice.
Beyond the resorts, there's an amazing array of fine dining and high-end club experiences to enjoy. Daily Meal's list of the best restaurants in Miami is a good starting point. It features outstanding Cuban options in addition to the famous Japanese restaurant Zuma. As for clubs, it depends what you're looking for. However, heading back to the Fontainbleau for its in-house club experiences at the end of a night in Miami is certainly not a bad option.
So there you have it: five popular U.S. destinations that can be absolutely mind-blowing. These are the spots where the high-end options make your experience simply outstanding, so get out and enjoy!