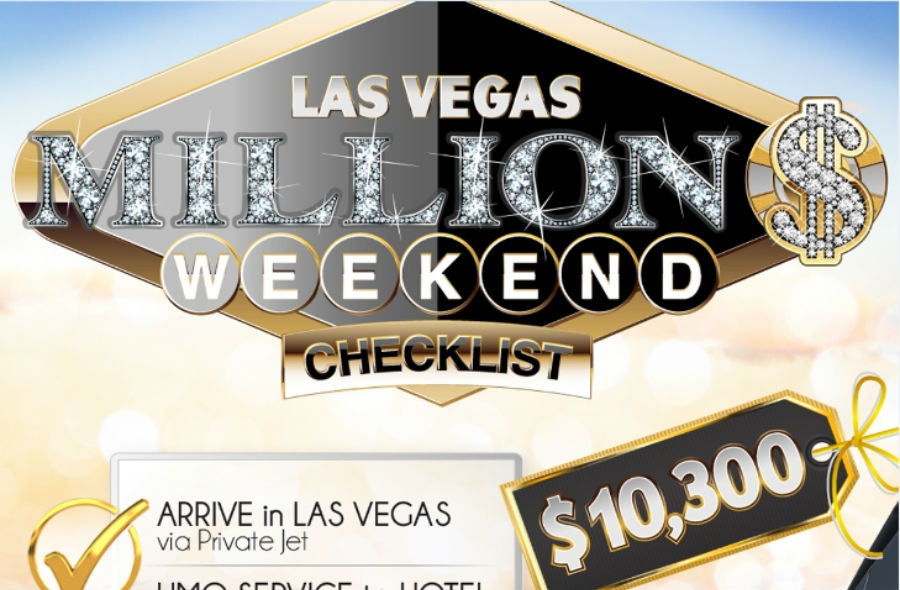 Many dream of the luxuries that a million dollars could buy in the entertainment capital of the world, Las Vegas.
ARIA Resort & Casino has created an epic visual checklist filled with the best-of-the-best on The Strip and beyond.
Share your legendary #VegasWeekend story
at www.ARIA.com/las-vegas-million-dollar-weekend
The million-dollar weekend includes travel via private jet, selecting the songs for the iconic Fountains of Bellagio, top-tier accommodations in one of ARIA's 7,000-square-foot Sky Villas, indulging in multicourse meals from celebrity chefs, partying like a rock star at the best table in the new nightclub Hakkasan Las Vegas, and more over-the-top experiences.
Aspiring jetsetters and those taking this over-the-top challenge can engage in the social media conversation by using the hashtag #VegasWeekend and visiting www.ARIA.com/las-vegas-million-dollar-weekend.