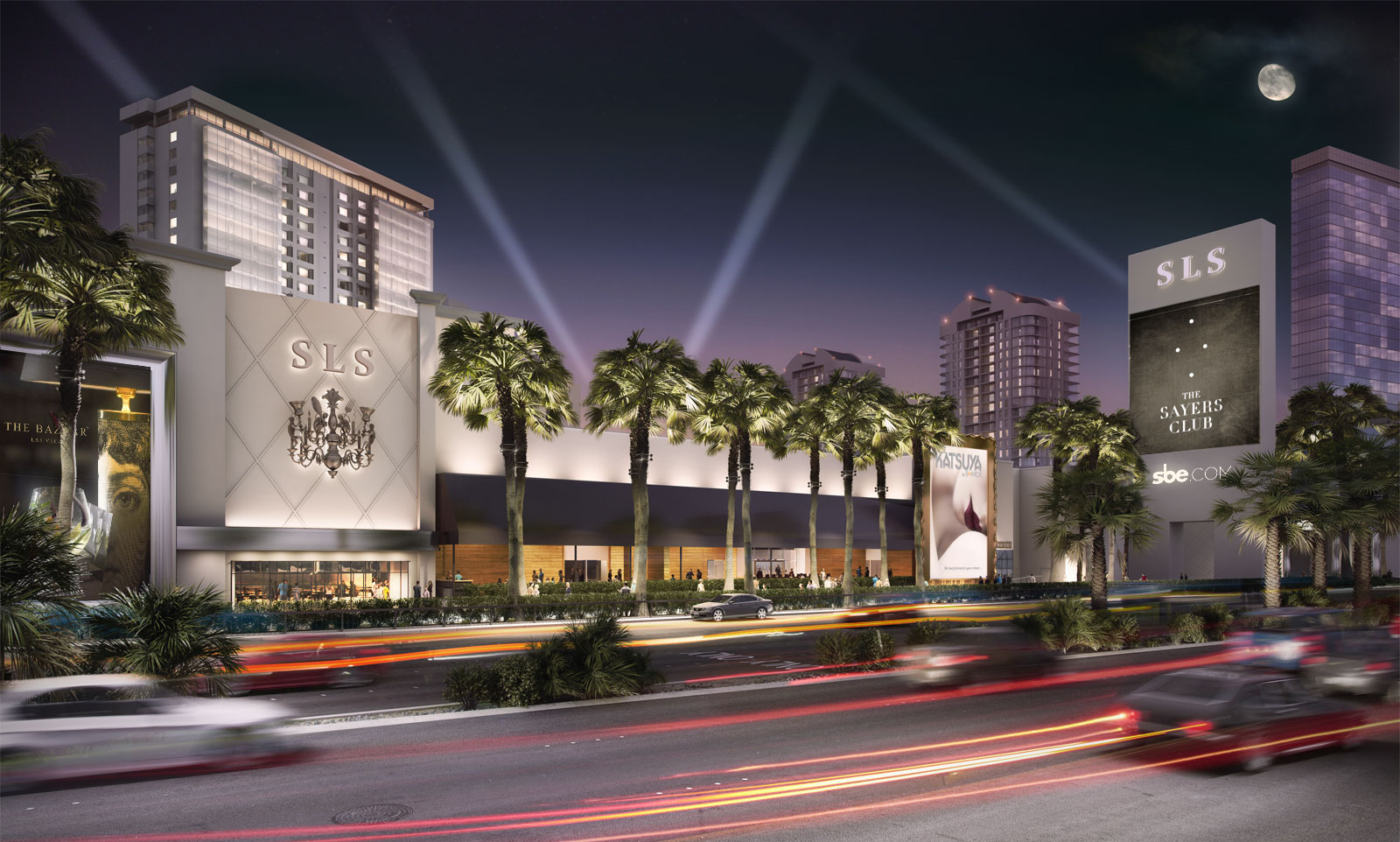 Tucked away at the north end of the Strip, SLS Las Vegas is something of an outlier. Unquestionably one of the of the most stylish and eclectic hotels in town, it offers a one-of-a-kind place to stay to those in the mood for something unique who don't mind being a five-minute Uber ride from most of the other big casinos. But with the recent opening of Lucky Dragon and W Las Vegas at SLS, the north end of the Strip is about to receive a lot more attention. And SLS Las Vegas is sure to satisfy both fans of the hip, modern brand and anyone looking for a different place to stay in Sin City.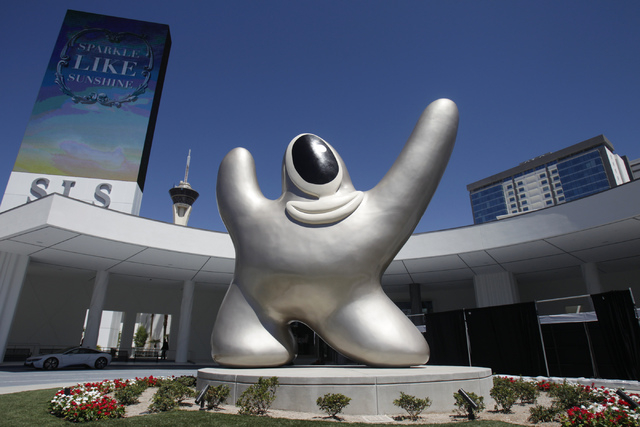 While many luxury Vegas hotels look and feel quite similar inside, SLS Las Vegas never lets you forget where you are. Somewhat of a spiritual cousin to our beloved Cosmopolitan, the hotel never stops reminding you that it is not your parents' casino. The difference is evident from the moment you pull up and are greeted by the massive Philippe Starck statue out front. Nicknamed "Saam" after SBE Entertainment CEO and SLS owner Sam Nazarian, the statue's white arms are outstretched in an exclamation of unbridled fun. And the cool little modern touches only continue inside.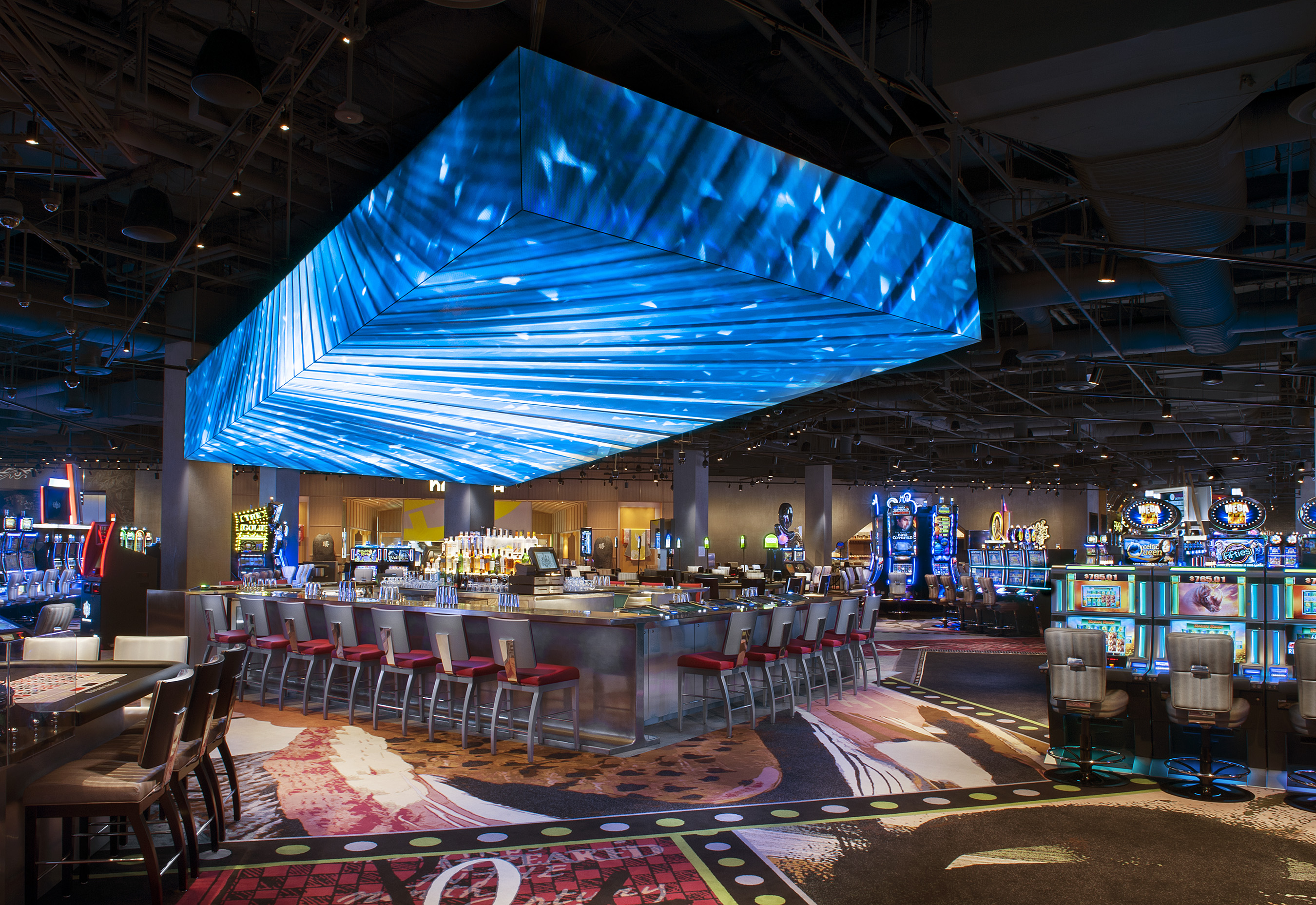 Upon entrance, you'll spot an array of visually enticing LED tiles beneath your feet. The tiles constantly change colors, creating a truly one-of-a-kind entryway. As someone who detests garish casino carpets, I was pleased to see that the carpets at SLS Las Vegas were actually somewhat visually pleasing and filled artful renderings and recreations of classic Vegas iconography. Perhaps the most impressive innovation is the humongous LED rectangular prism that hangs above the bar. Acting as a centerpiece, it projects some truly captivating 3D images, that like the tiles, are ever changing.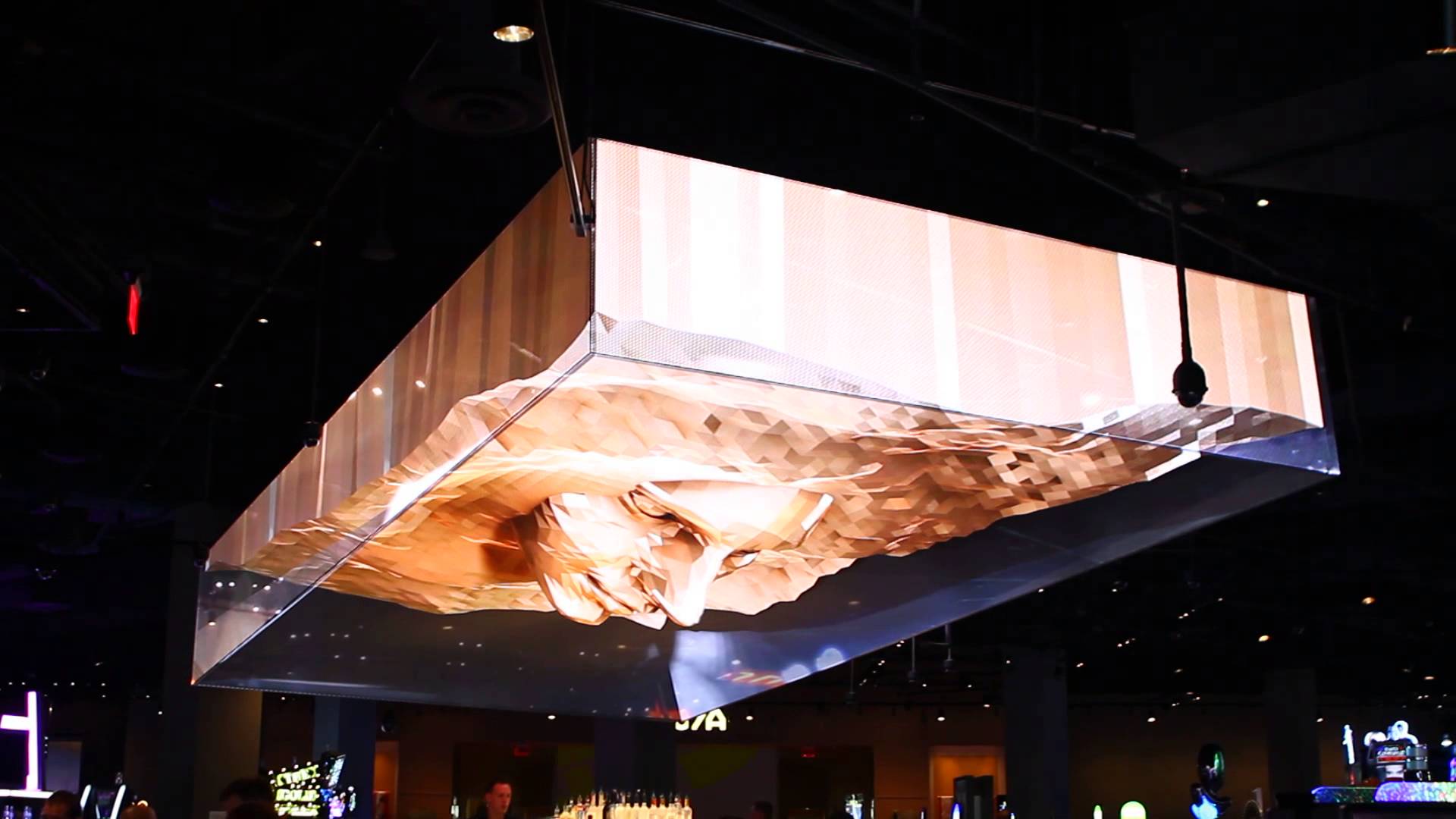 As for rooms, there are two distinctive towers at the hotel (three if you count W Las Vegas, formerly the Lux Tower). The World Tower is the more tamely-decorated of the two, featuring 1,100 modern rooms with white walls and pink accents (the rooms sort of reminded me of Sofia Coppola's anachronistic Marie Antionette). Conversely, the Story Tower is positioned as the more wild, party-friendly option of the two, with dark walls and yellow tile in the bathroom, rooms look and feel somewhat like a contemporary industrial loft.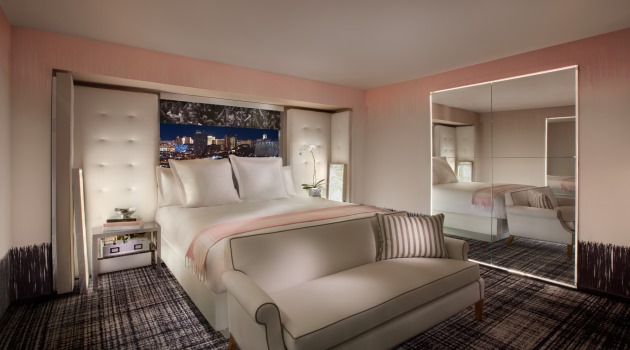 Suites in both towers are modestly sized and the amenities are more than adequate, but if you are looking for the most lavish accommodations in Vegas, your destination lies somewhere south. The reason why people stay at SLS is for the cool atmosphere and fun experience, and that's where the hotel truly delivers. Guests staying in a Story Tower suite receive a complementary mini bar (those three words seem oxymoronic) stocked with drinks and snacks, and all guests over 21 who book two nights at the tower receive complimentary in-room bottle service under the hotel's #MyVegasStory promotion.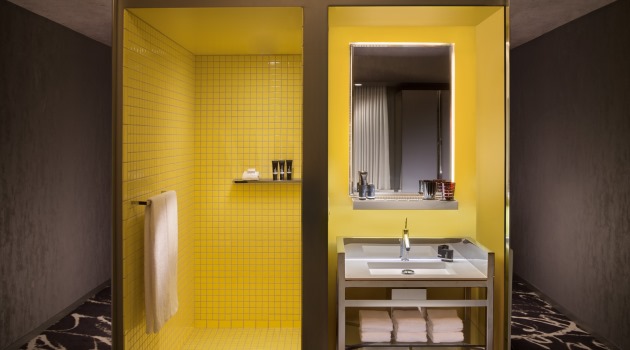 Yes, it's clear who SLS is catering too. The hotel is trying to attract younger, more culturally-savvy guests, those less likely to be gaming and more likely to allocating their vast majority of their trip budget for a table at a nightclub. And while there is fine gaming on-site, the emphasis throughout is wisely on creating a nightlife vibe. There's a lively nightclub, Foxtail — which, like most of SLS Las Vegas, was co-designed by Starck (the hotel's creative director) — and the very aesthetically exciting Foxtail Pool, with its multi-colored candy-striped walls and tiles, has a subdued dayclub vibe.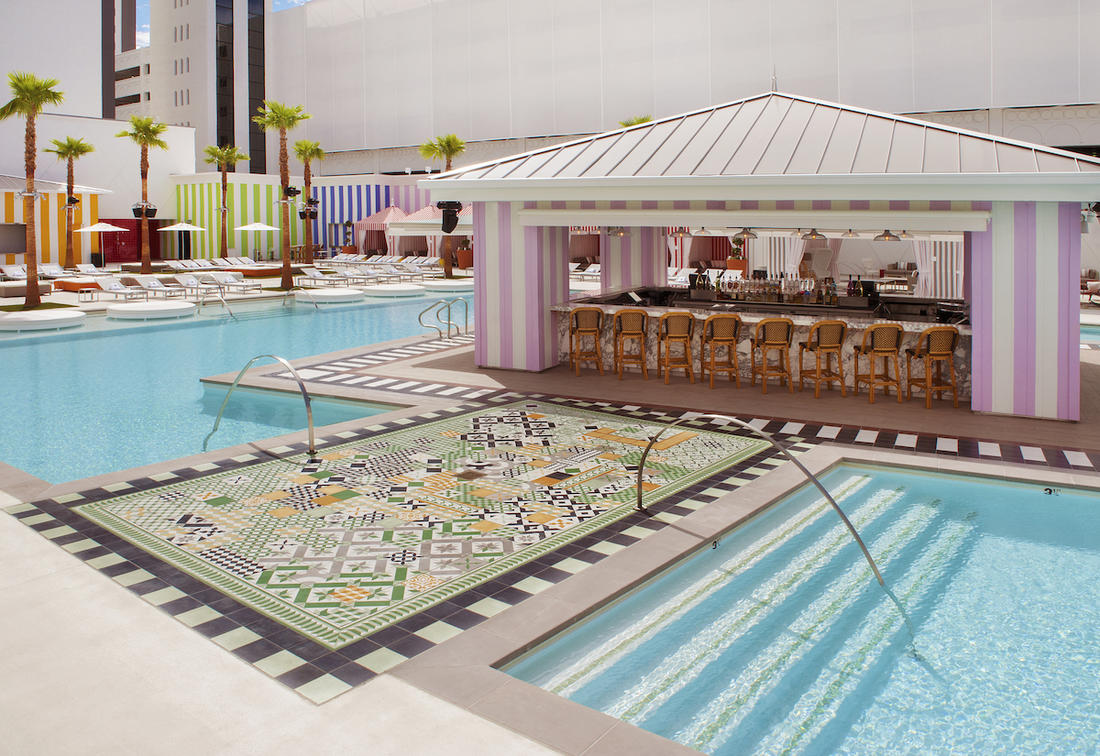 The Foundry is a live entertainment venue with three full bars, VIP booths, and reserved seating that can accommodate up to 2,000 people and regularly lands major acts like veteran rockers Cheap Trick on New Year's Eve and SNL legends Dana Carvey and Jon Lovitz for a couple night reunion in early January. Meanwhile, with its Strip-facing outdoor patio, the Sayers Club is an intimate concert venue that is a great place to grab a drink and plot your evening.
As for dining, they have a strong collection of restaurants, including Bazaar Meat, a really fun carnivorous shared plate concept from José Andrés, and SBE cornerstone Katsuya. Like the latter, Cleo is a Hollywood transplant adapted very well to Sin City. Named (and styled) after Cleopatra, this swank Mediterranean eatery has a central wood-burning oven and striking décor throughout. With its pyramid-shaped entrance, convex roof, elegant chandeliers, and white marble counters, it definitely feels unlike any other restaurant in town. And chef Danny Elmaleh delivers a sensational menu of seasonal shared plates, mezzes, and flatbreads, alongside some very invigorating cocktails and a solid wine list.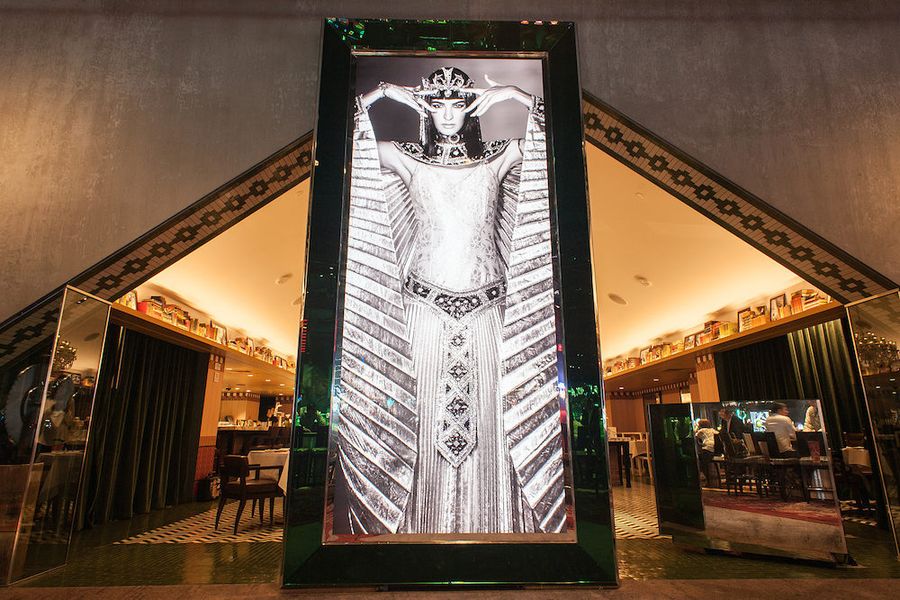 In summation, SLS Las Vegas succeeds in what it is trying to accomplish. It presents an excellent option for those with eclectic tastes looking to party and bored with the perceived mundanity of most big Vegas hotels. Would I recommend a honeymoon there? Probably not. But renting several Story Tower suites for a bachelor or bachelorette party? Absolutely. And with its boutique charm, unique array of restaurants, cool pervading vibe, and addition of W Las Vegas, SLS is certainly a viable alternative to consider when planning your next Vegas vacation.