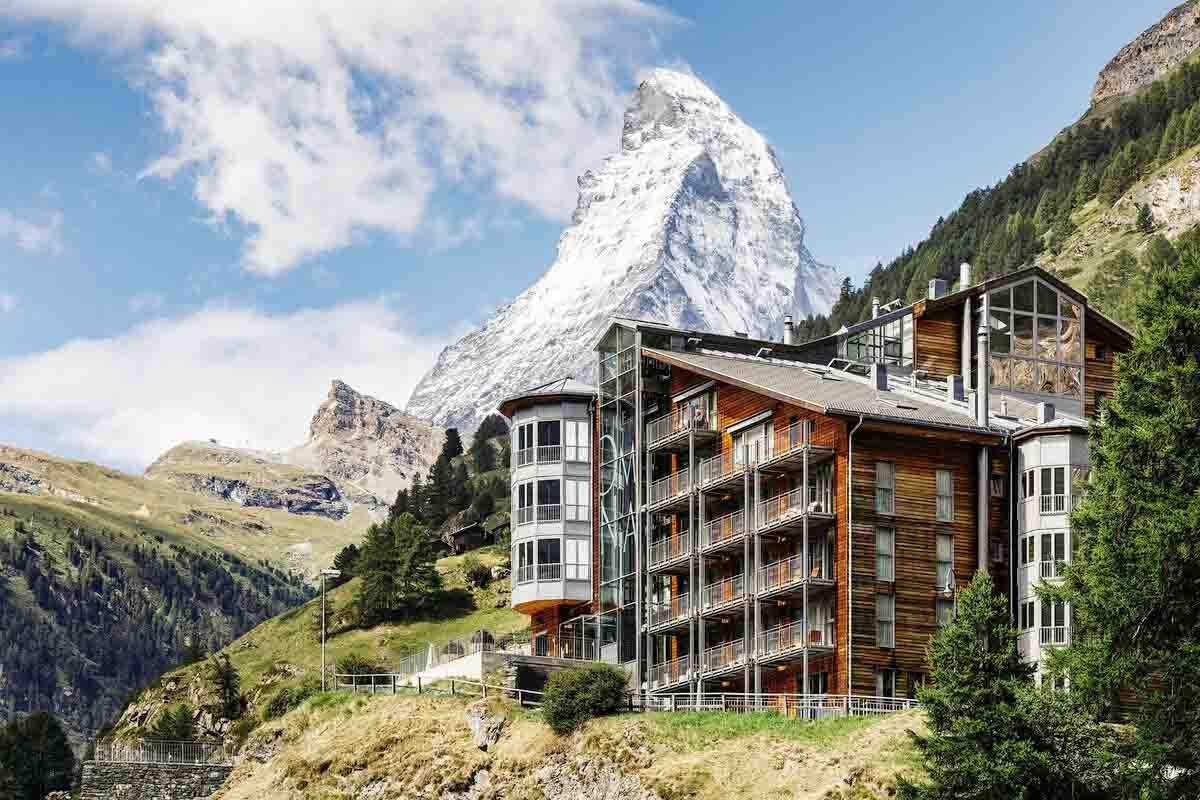 The Swiss have a certain knack for building greatness—from solvent banking institutions, to Vacheron Constantin timekeeping to perfectly scaled Swissmar Stelvio Raclette sets. The passion project of Swiss businessman Alexander Schaerer, The Omnia hotel is a magnum opus to alpine engineering and excellence. Chairman of the Board of USM, a manufacturing business begun by his great-grandfather in 1885, Schaerer has embedded loads of intellectual property, quite literally, into the hotel. His high-end furniture and shelving design peppers the property in all the right places. While the legacy firm began as a hinge manufacturer, Schaerer's father, Paul, transformed the business in the 60's when it began producing a modular steel shelving storage system. Fast forward to 2023, USM Haller can be found in leading and elite businesses across the world, from Parisian banks to Japanese hospitals to St. Tropez Yacht Clubs. In 2001, in recognition of its unique flexibility and durability, USM Haller was included in the New York Museum of Modern Art's collection.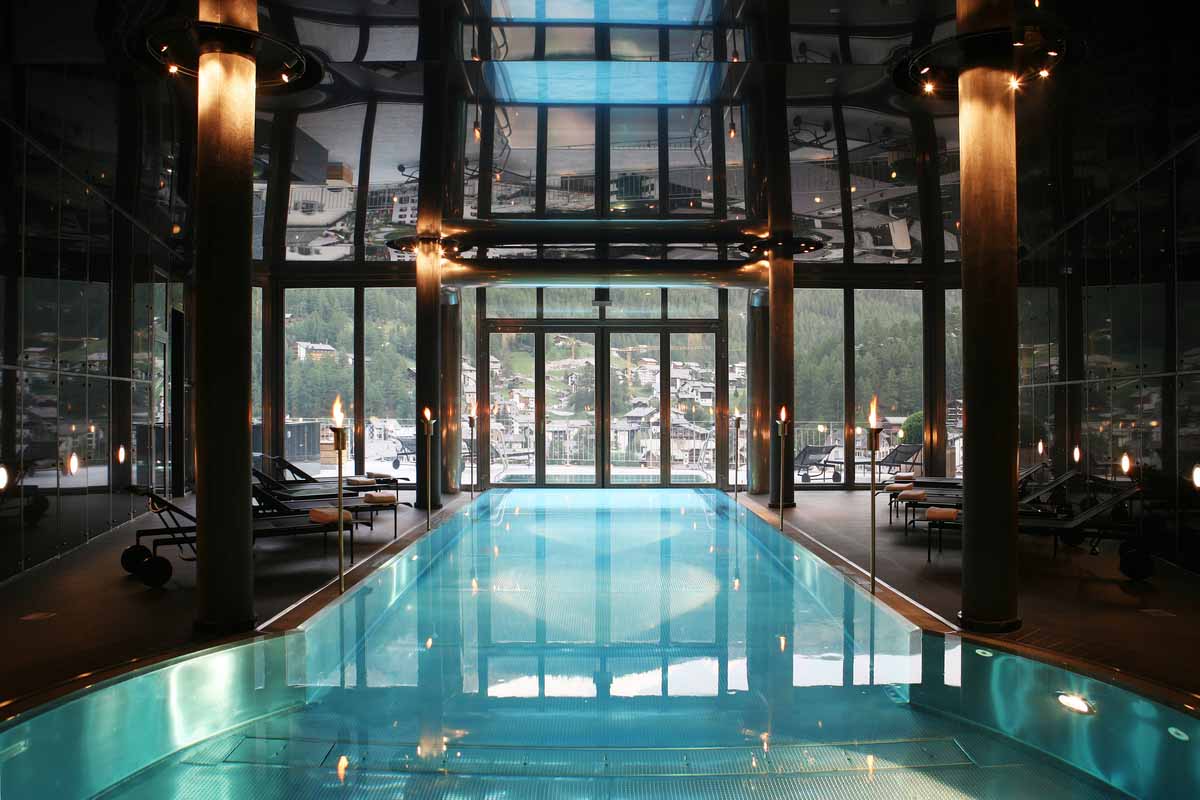 Make no mistake, the Schaerer dynasty is Switzerland's "first family" of smart, modular interiors, and it's no surprise The Omnia is such a high functioning hotel. Zermatt is home to some of the most innovative and stylish hotels in the world. Among them, this high-design gem stands out as a shining example of modern luxury. Uniting the breathtaking natural beauty with cutting-edge contemporary aesthetics; The Omnia is quickly becoming the most talked about design hotel in town. But it's the service culture that keeps bringing people back. "Omnia means "Dream" in Arabic and in Latin "Everything, the whole, the comprehensive". The experience for every guest should be perfect all around—from A-Z—same as our room numbers," Christian Eckert, Managing Director, tells us. "Our management team embodies the Omnia spirit and teaches each team member these service values. Every team member should think ahead, create "wow effects" for guests."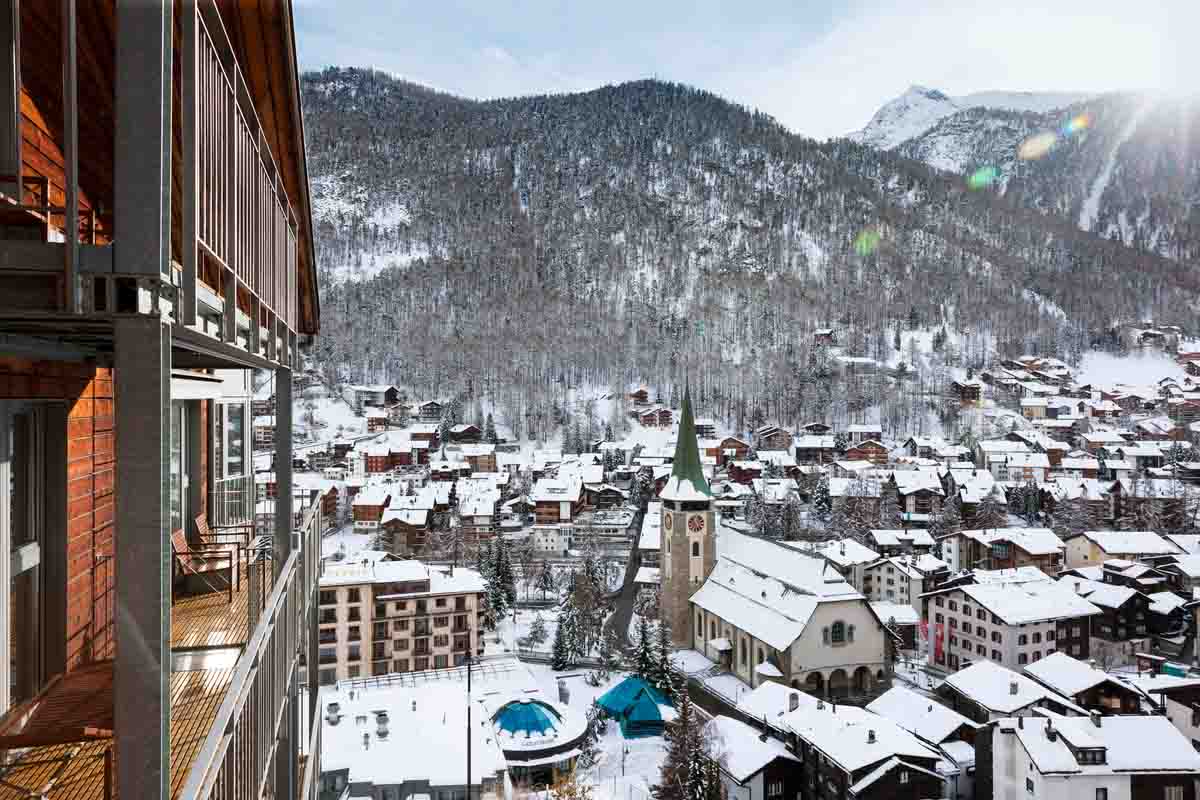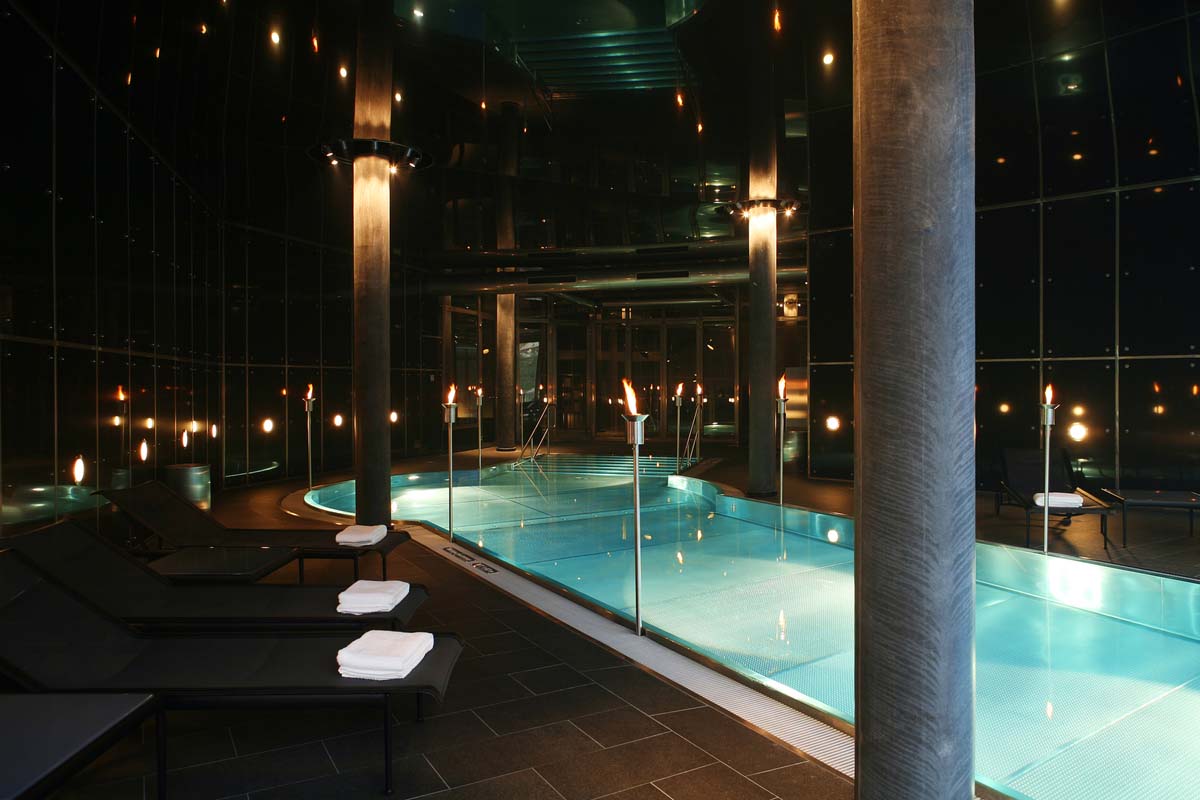 While Zermatt can be a pain to access from the west coast of the US, I still regard the train journey from Zurich as one of the most spellbinding in the world. Nestled in the heart of the romantic Visper Valley, The Omnia offers easy access to Zermatt's most beguiling hiking trails and brilliant white ski slopes. The "glass hotel on the rocks" is a gleaming beacon of contemporary architecture. Led by a concept of cross-cultural design dialogue, late architect Ali Tayer enlisted David Weeks Studio to create warmth and atmosphere with sconces, floor lamps, and ceilings fixtures featuring the studio's best-loved shades. The hotel's sleek lines and minimalist aesthetic blend seamlessly with the rugged alpine landscape. Inside, every detail has been carefully considered to create a space both sublime and functional. Local materials and European craftsmanship characterize the property. Ali Tayar shares an aesthetic with forefathers Mies van der Rohe, Raymond Loewy, and Jens Risom and combines an appreciation of modernism with sustainability. The ceiling is treated as a system, with lighting, soundproofing, and heating elements glimpsed through circular and oval cut-outs. The walls of the library are lined with highly literate, sophisticated books.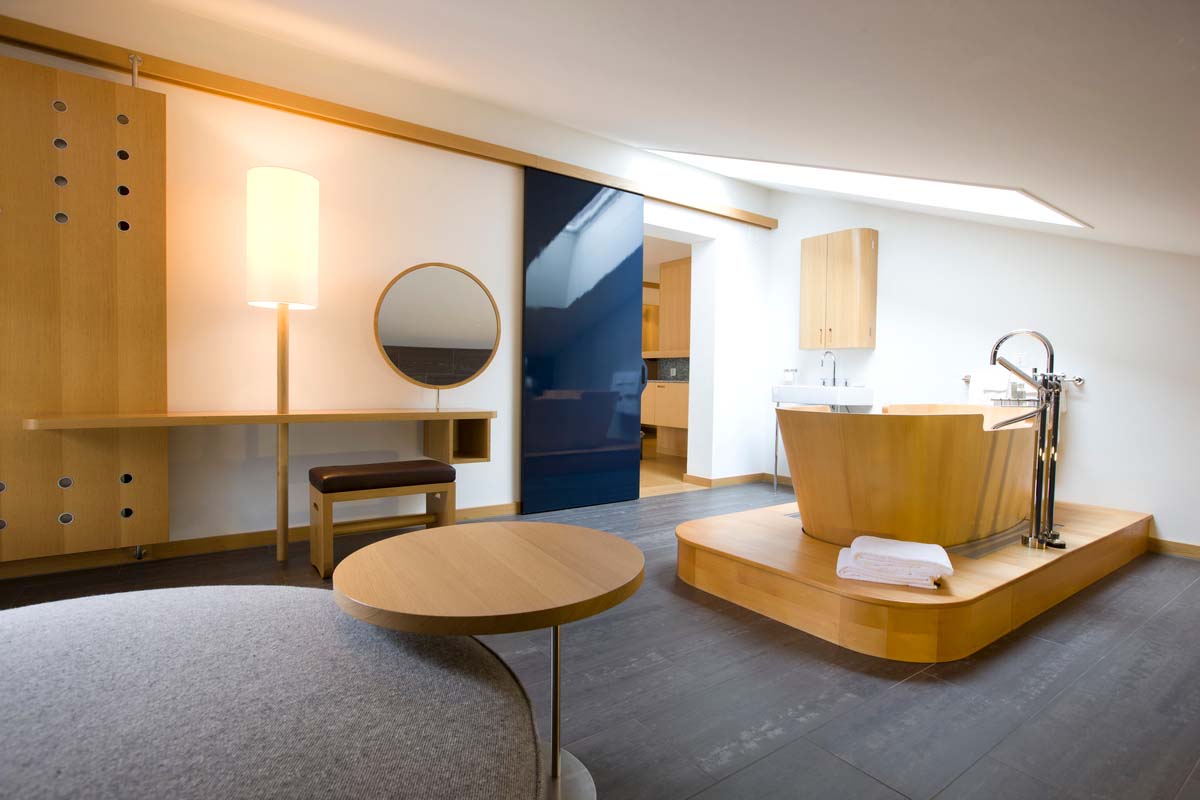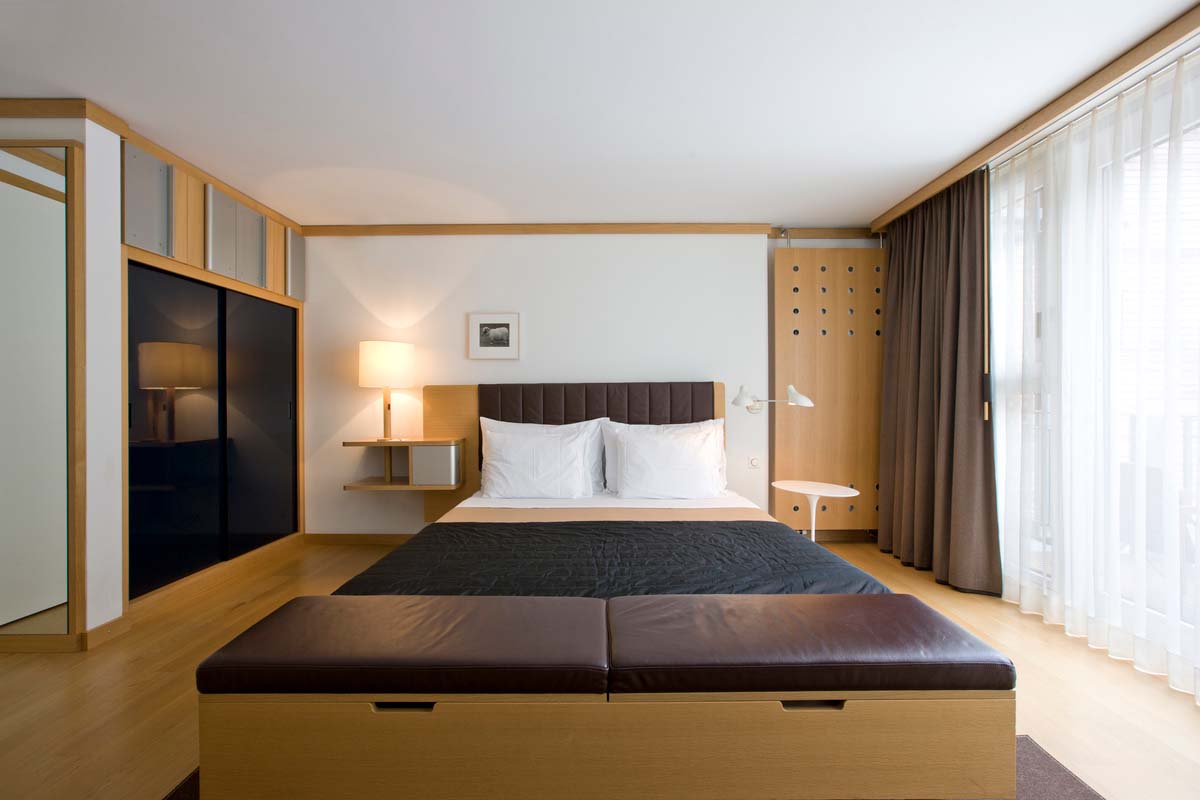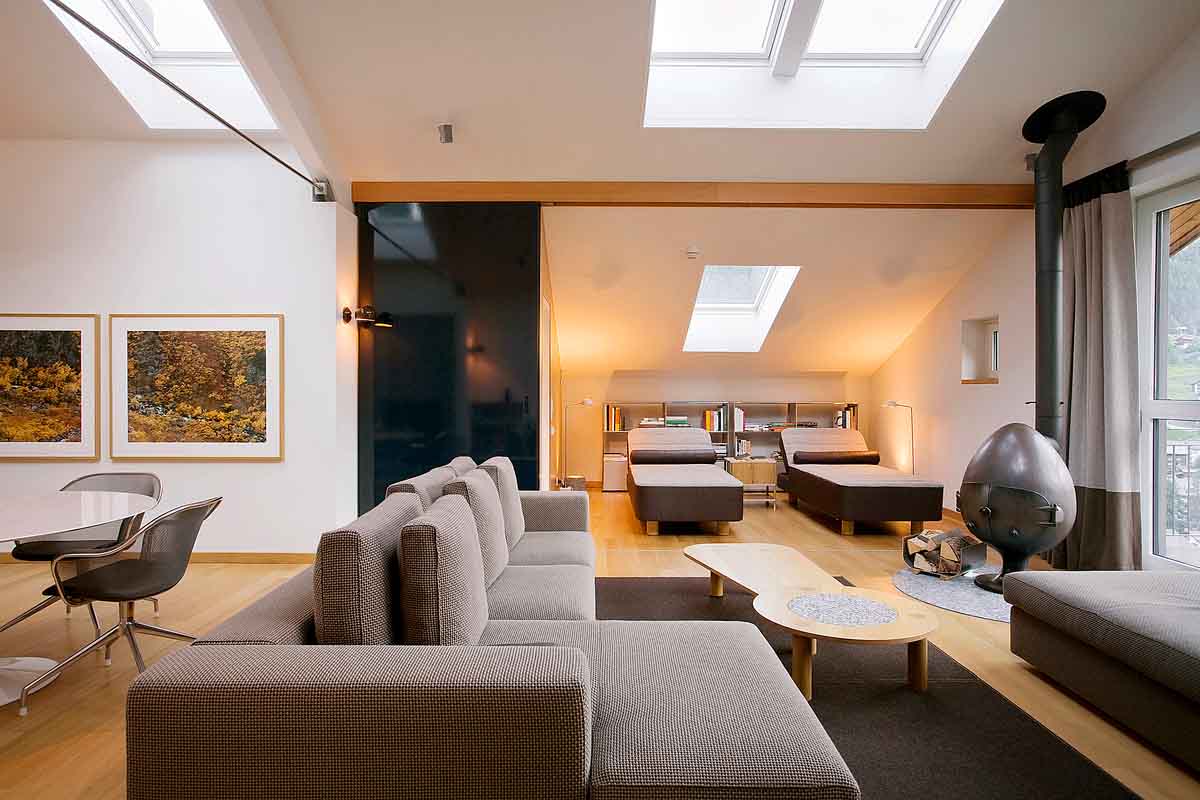 One of the most striking features is the use of natural materials. The lobby features a stunning blonde wood, which creates an inviting atmosphere. Throughout the hotel, you'll find other nods to the region's natural beauty, such as slate accents, cozy wool and buttery soft leather. While the hotel's design may be inspired by the alps, it is very much at the forefront of contemporary style. Sleek and modern rooms are few and far between, only 30 which makes one feel very special to be there. Clean lines and an understated color palette distinguish each unique room, with its own individual layout and design elements. There is complimentary bourbon refilled each day, just a little token of appreciation from owner Alexander Schaerer, the night concierge explains as he shows me to Room X.
Awash in boutique shops and a lively après-ski scene, Zermatt is the gateway to the jewel of the Swiss Alps. A mountain resort renowned for skiing, climbing, and hiking, surrounded by a nature-lover's paradise and the unique natural spectacle of the pyramid-shaped, rocky-tooth Matterhorn, which straddles the border between Switzerland and Italy. If you go in summer, pack your Costa sunglasses as you don't want to miss fly-fishing in this region. The new frames use lightweight bio-resin and double-injected hydrolite for a better grip that won't quit on your big catch. Imagine waking up to a view of the Matterhorn right outside your window. You simply walk out The Omnia's clandestine door to discover picturesque Swiss landscapes. Springtime is straight out of a fairy tale. Winter is straight out of a snow globe. You will get disoriented the first few times finding your way back to The Omnia but that's the cache of staying there, part of the hotel is engineered deep into the rocks. Skiers I met on the mountain kept asking, we want to go for cocktails at your hotel, but where is the door?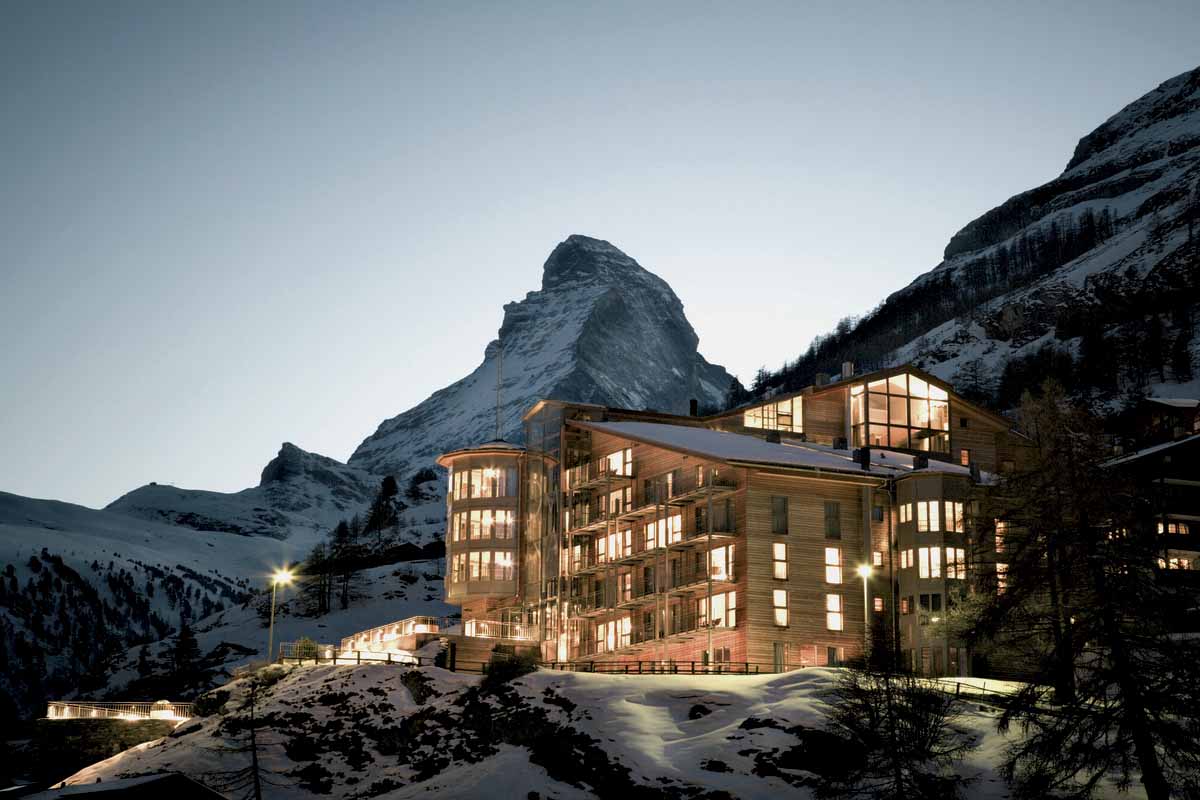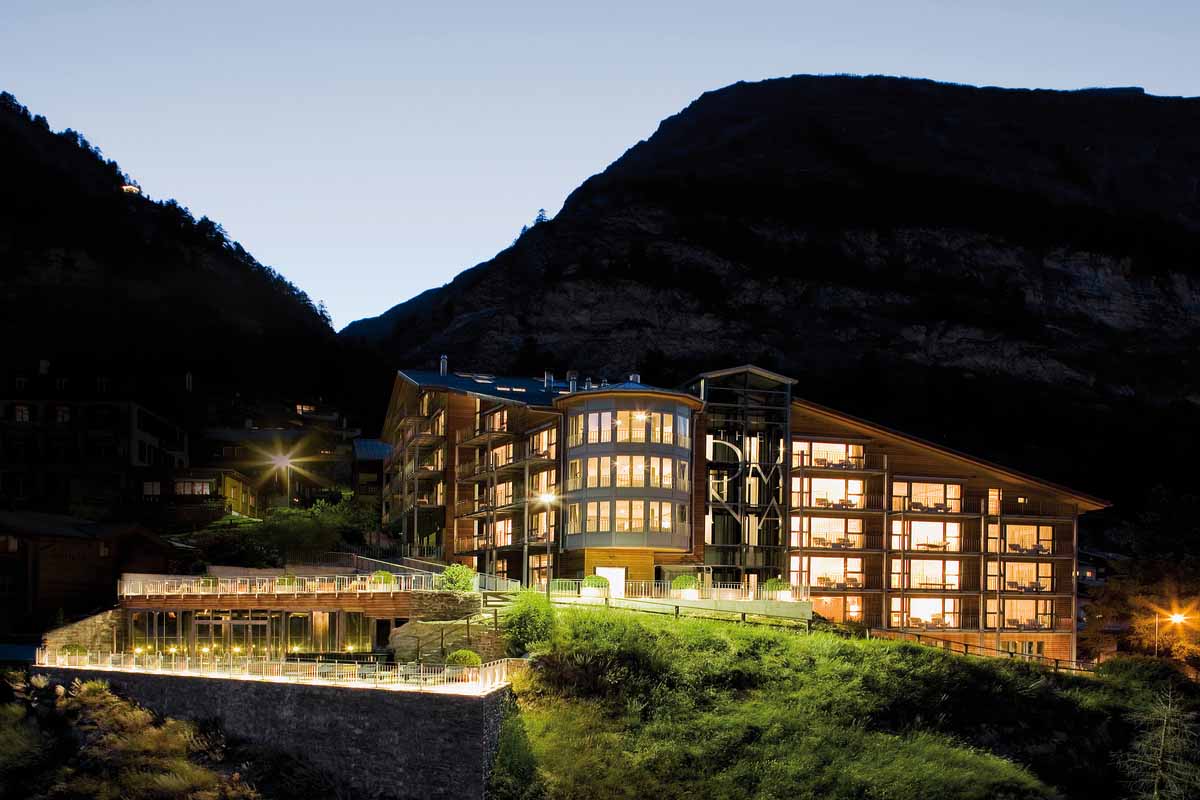 Dine in style in the hotel's award-winning restaurant, exceedingly future-forward with its plant driven menu. Yes the steak is divine, but it is considered an accompaniment. I see this trend evolving over the next few years and applaud The Omnia for taking the risk. Diners at communal tables don't seem to miss the ribeye, they're too busy reveling in the absolutely delectable Noix Gras, the best take on plant-based version of Foie Gras I have ever had, and I have test driven at least 50 in a professional context over the years. Only three of them have come close to the hedonistic, buttery texture and depth of flavor of a true foie. Executive Chef Tony Rudolph's interpretation is the finest, on a perfectly toasted brioche, garnished with apple, purslane, and mustard seeds. Food and Beverage Manager Timo Muchenberger, who has been collecting fine wines since he was 13, comes to each table to offer orientation on the wine list. Be sure to order Christian Eckert's all-time favorite—the Lobster Roll.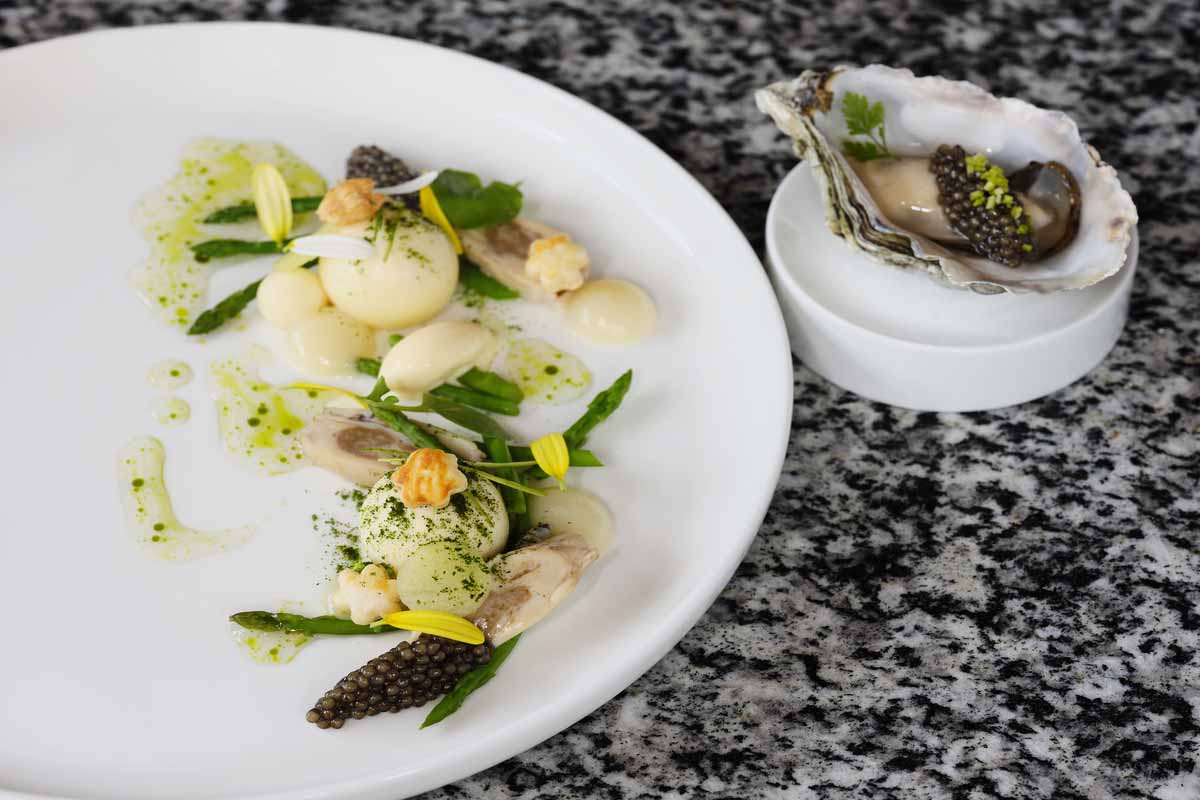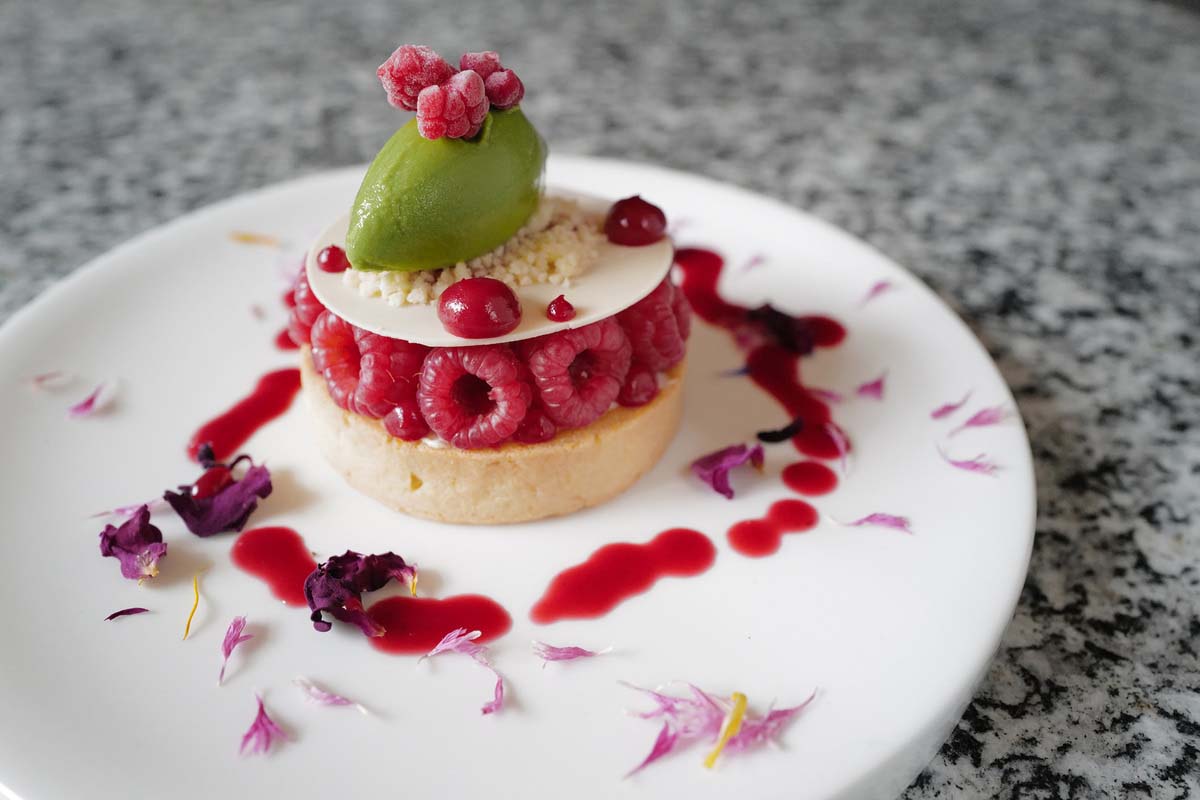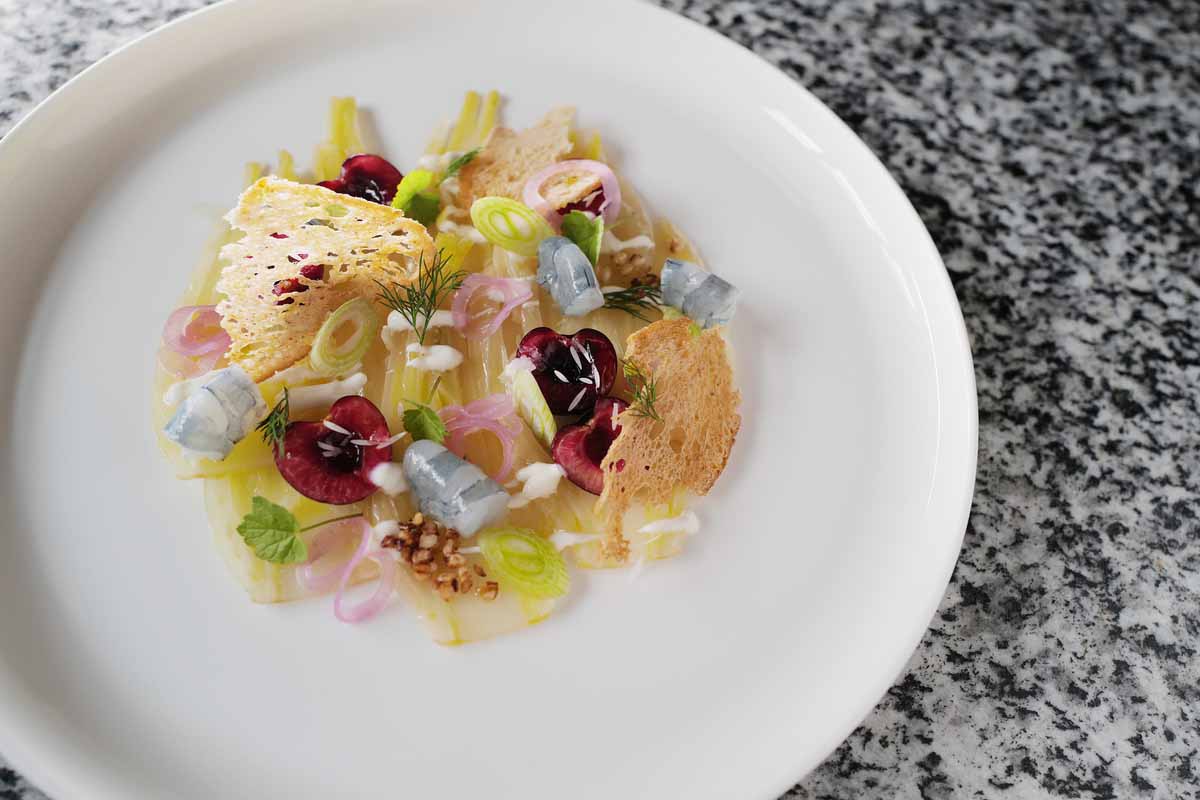 Mixing modernity, fun and luxury, my room here ticks a lot of boxes. My only reservation on the rooms is that they are gorgeously minimal, but feel too spartan–one cleverly selected wall art would take this cool aesthetic to the next level. What The Omnia lacks in wall art it more than makes up for with compelling surfaces. Every nook of this unique boutique hotel has material culture with a story to tell. All of the food served in the hotel's restaurant is sourced from local producers, which in turn helps to nurture the region's economy. This hotel's innovative glass-and-mirrors poolscape will take your breath away. Taking a dip before dinner one night, at magic hour, I felt like I was swimming through a gilded glass office tower in the movie Blade Runner 2049, but in the best way possible. Up here, you really get the feeling of starring in your own James Bond adventure. Look out across the massive mountain face sprawling for miles in the distance while you sip classic on the chic terrace. You might even feel a heart-swelling yodel coming on.