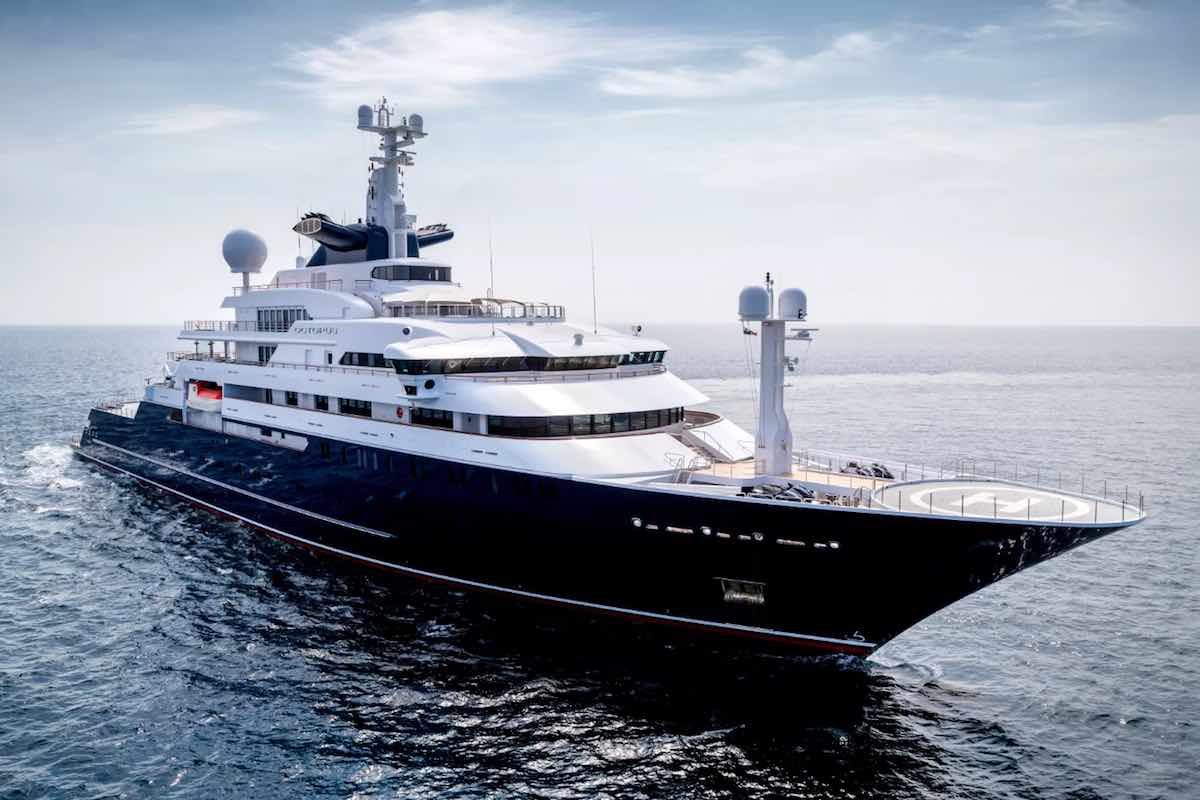 Paul Allen's superyacht Octopus is getting some much-deserved attention as it seems that some high profiles are gallivanting the high seas aboard it. Olympic-gold medalist snowboarder Shaun White and Formula 1 Ace Lewis Hamilton have been publicly posting images of their Antarctic adventures alongside penguins on what looks to be the iconic superyacht.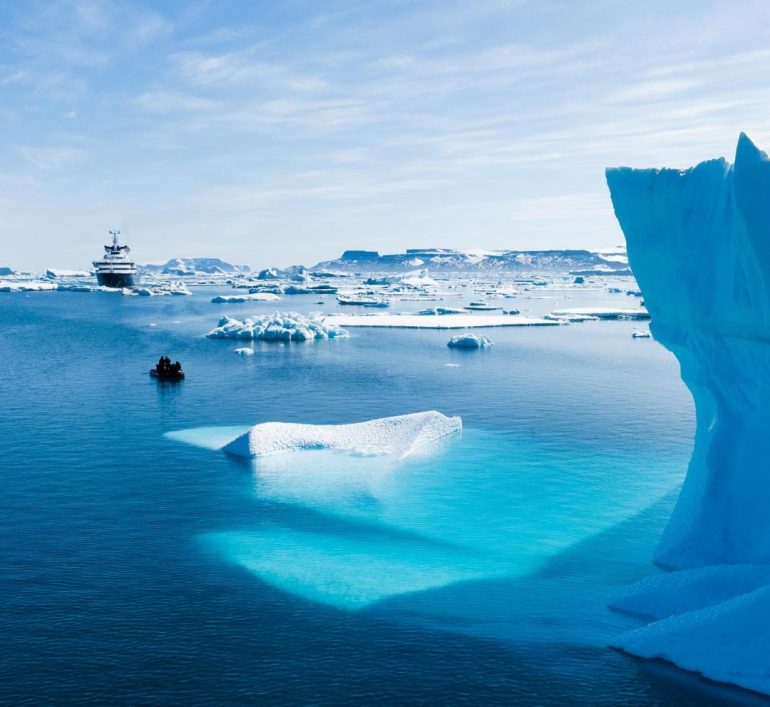 We wrote about Octopus when it first hit the market in 2021, before it was sold to a private buyer who had plans to charter the ship through yacht firm Camper & Nicholsons International. Octopus is currently on a two-year itinerary that began in January 2022, according to Yachting Magazine. The journey set out to see Costa Rica, Panama, and South America, with an Antarctic visit that started in December 2022. In Spring/Summer 2023, Octopus will see the eastern and western Mediterranean.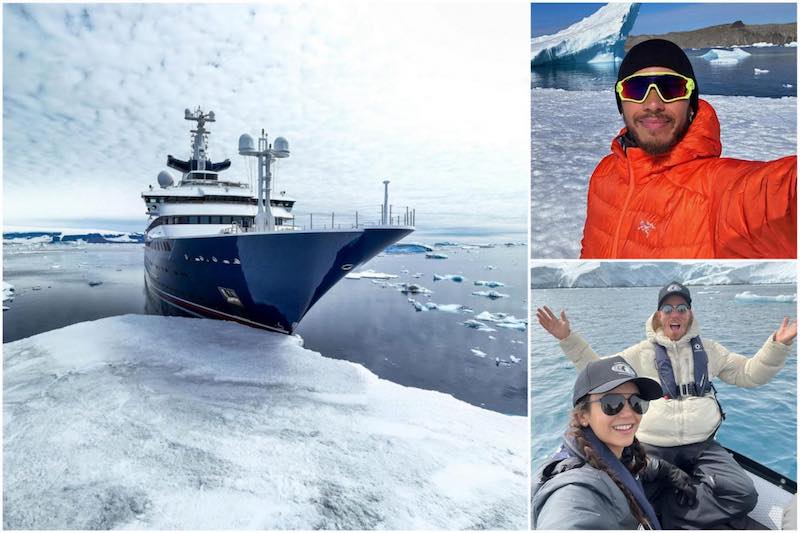 Octopus is considered the world's largest explorer superyacht with a nautical-mile range of 12,500. The late Microsoft co-founder, philanthropist, and business magnate had his jewel of the sea built in 2003 by Lürssen Yachts for $226 million. Espen Oeino designed the exteriors which feature a navy-blue ice-class hull made for daring trips into the stunning polar landscapes of the Antarctic.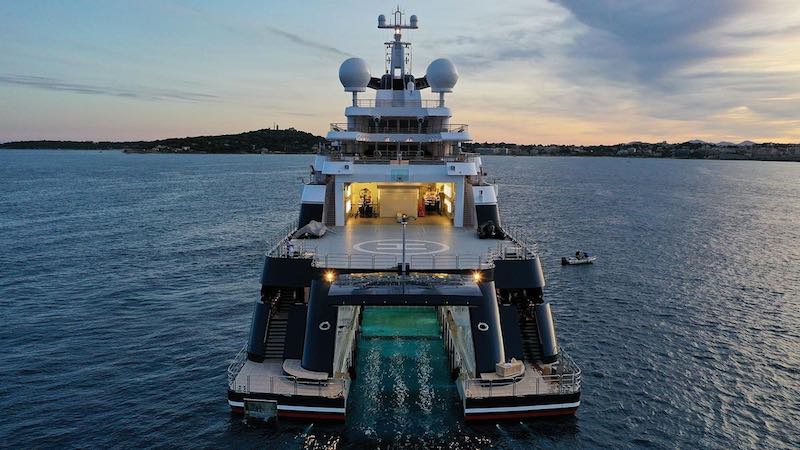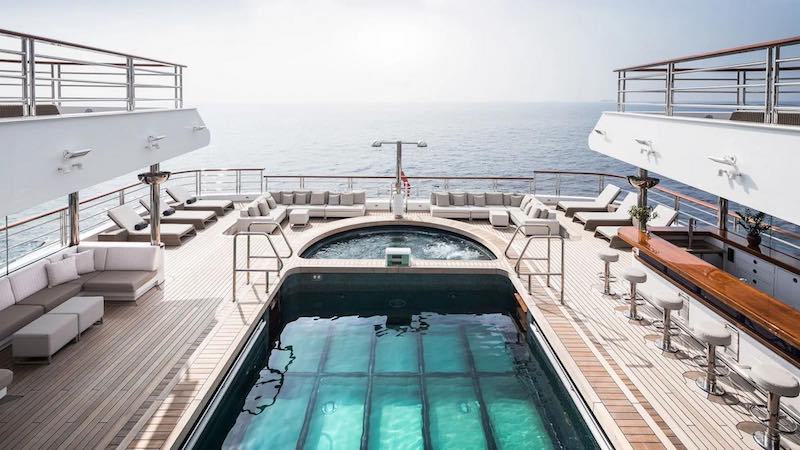 With interiors designed by Jonathan Quinn Barnett of JQB Designs, this 414-foot beauty features eight decks including a dedicated owner's deck which can be reached by a private elevator. The ship is also home to a jacuzzi, movie theater, and a stunning pool that converts to a dance floor. There's also a bar, library, gym, and 13 luxurious suites. Allen once described it as "all my passions in one moveable feast." He would host private parties, obviously, but also science and research expeditions. With that in mind, there is a glass-bottomed underwater observation lounge, fully equipped dive center, hyperbaric chamber, and two helipads.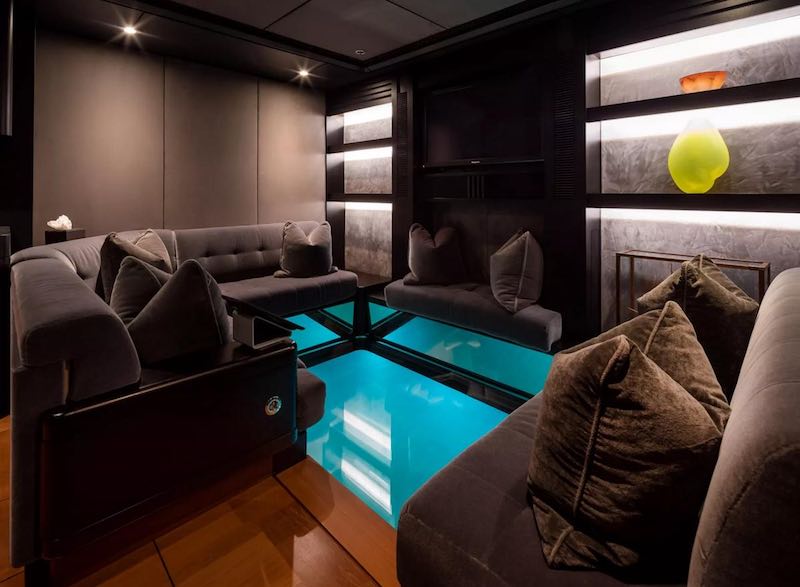 Octopus also houses a custom yellow Pagoo submarine that can hold 10 people for eight hours of exploration, with a maximum diving depth of 1,000 feet where Allen once said, "…it's really dark, and the animals are really strange. But if you put on some Pink Floyd, it's fantastic."
The explorer yacht also comes equipped with an ROV (autonomous robotic boat) and a separate boat for exploring, dubbed Man of War.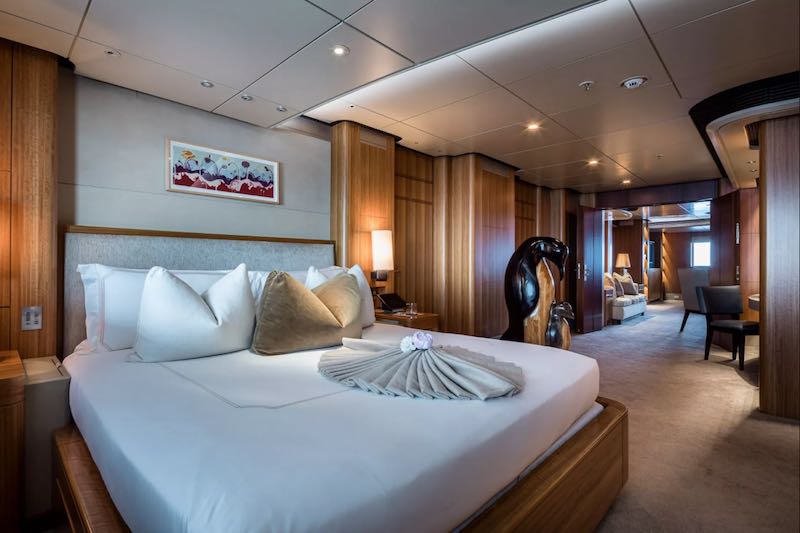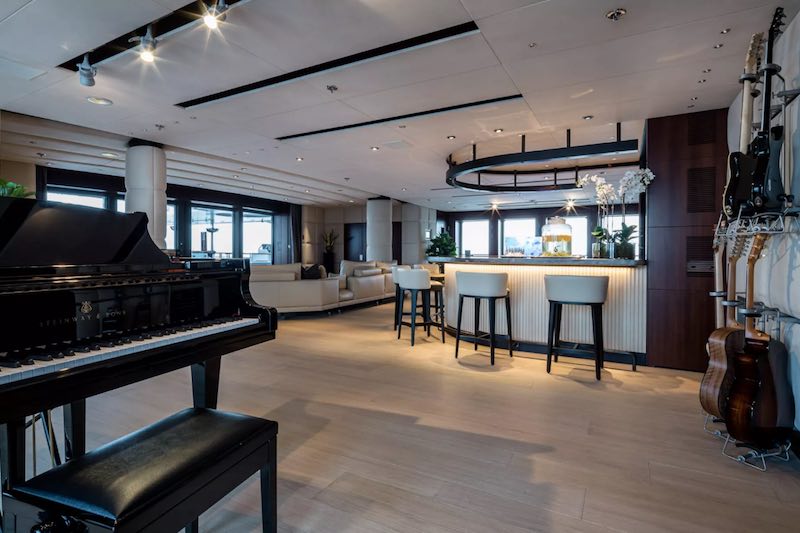 Allen's Octopus truly set the bar for other luxury explorer yachts and will continue for years to come. See full ship and charter details in the Camper & Nicholsons brochure here.