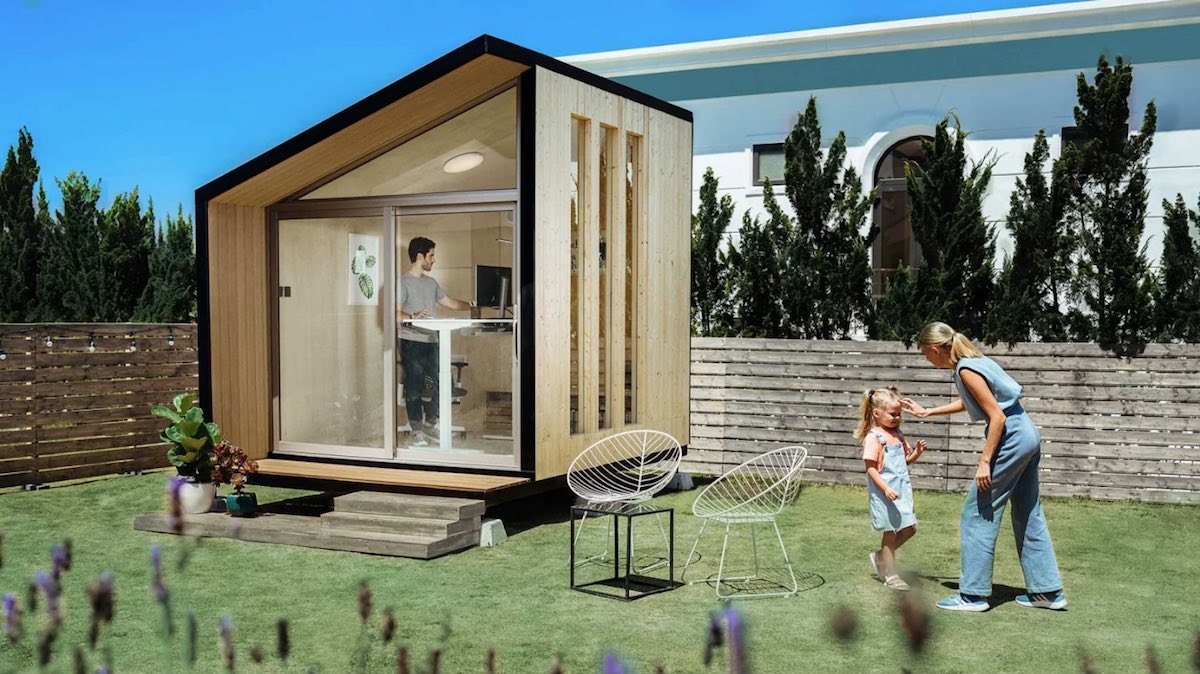 With hybrid work schedules now a reality for millions of Americans, one word is constantly at the forefront of the work-from-home conversation: balance. How do you maintain a professional focus while also working in your home space where you go to unwind and get away from the day-to-day? Home productivity company Autonomous has released what they believe to be the ultimate answer to your work-life balance issues: the WorkPod, your new home office. WorkPod is a prefabricated, free-standing room designed for your backyard created and curated specifically for this new era of hybrid work.
Streamlined Structure
Designed to have a small presence but significant impact, the 68-square-foot space blends seamlessly with almost any backyard arrangement or landscape. If you have uneven or slanted terrain, the structure features an adjustable foundation designed to distribute up to four tons of weight.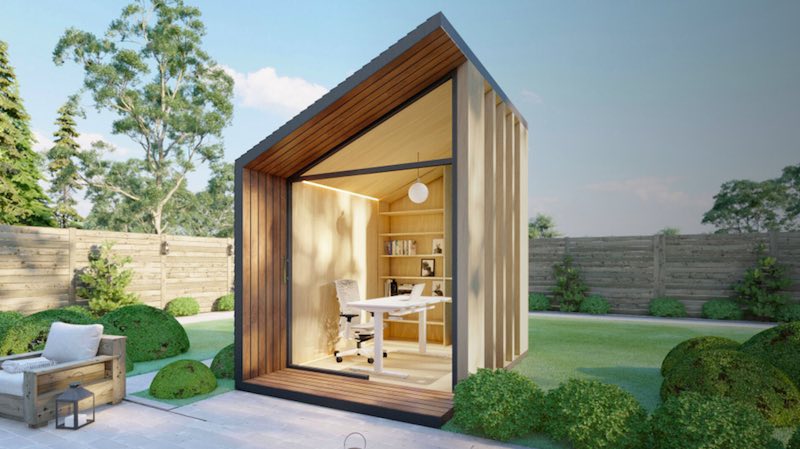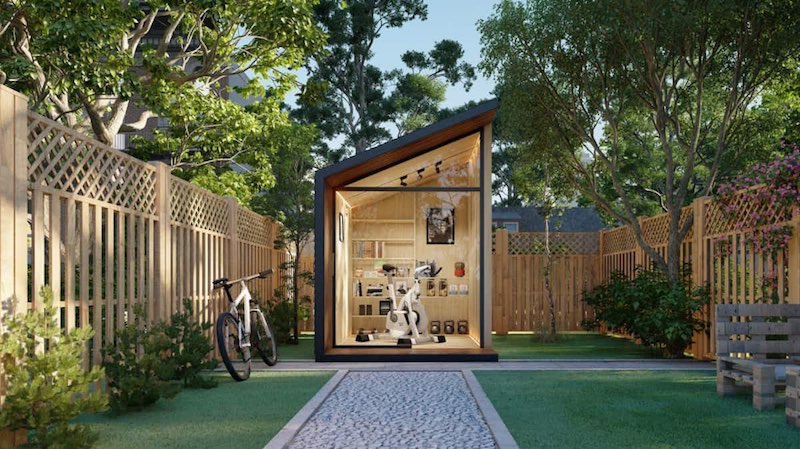 The inside space is crisp and clean with large windows to help you feel connected to the outside world. The prefabricated building is also specially insulated to keep you comfortable at all times of the day and also has pre-installed air-conditioning to keep you cool.
Interior Features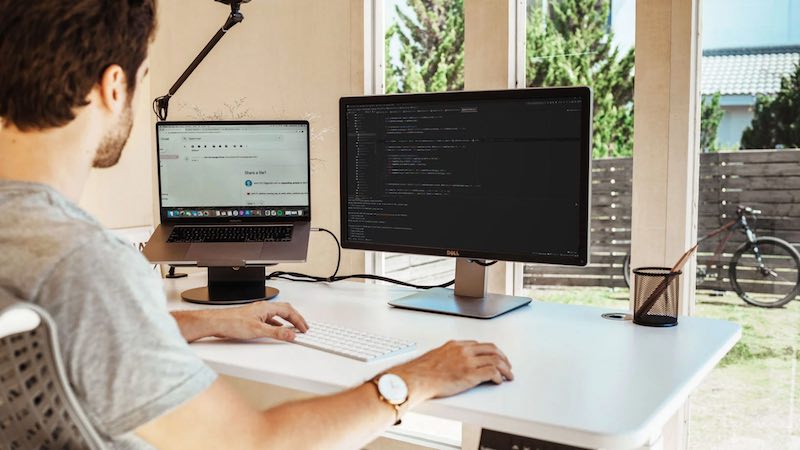 Speaking of cool, Autonomous also throws in some of their specialized office equipment to fast track your success. Their SmartDesk Pro, for example, is one of the most powerful electronic desks available on the market and can rise and fall with only a click. Their ErgoChair Pro has been called the Maserati of office chairs because of its sleek design, slick aesthetics, and soothing ergonomics.
Setup Strategy
WorkPod can easily be assembled by anyone but there is also an option to have the structure built for you over 1-3 days. Once assembled, the structure is designed to be completely soundproof, offering complete peace of mind. It also comes pre-wired, meaning it only takes a single extension cord to get power running through.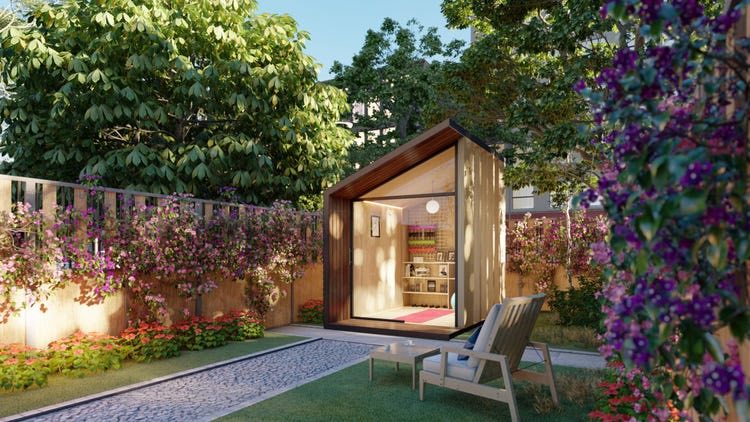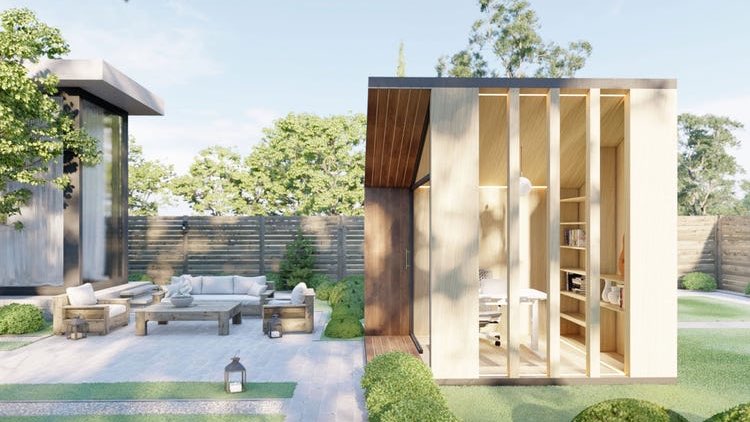 This space can be utilized in any way you choose. The entire structure is weather-resistant and built to last, but if you have any problems, WorkPod also has a three-year warranty for any difficulties that may arise.
Ownership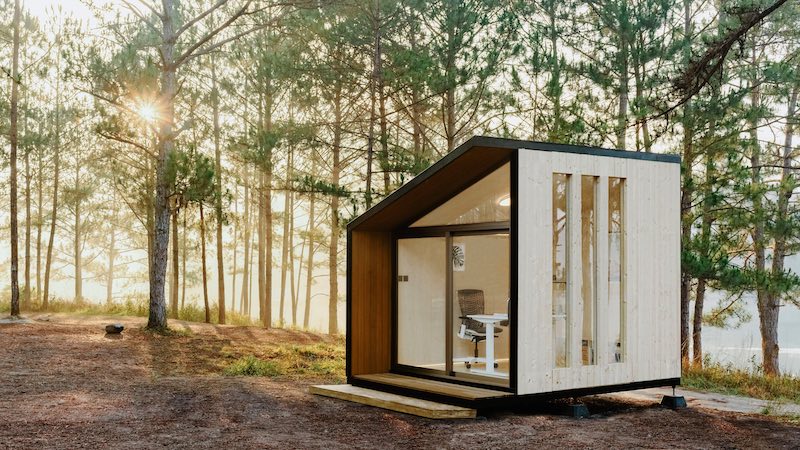 The most intriguing aspect of the WorkPod is that it's yours, and you can choose how and where you work with it. If you change your mind or don't like where it was built, you can easily move the structure to a different location. If you don't like the interior setup, you can rearrange the office space to fit your work style. Every element of the structure is designed to let you work how you need to work and let you think how you need to think. Autonomous also offers free shipping throughout both North America and Europe.
At just $22,800, the Workpod gets you out of the house and into a serene space right on your property that is free of distraction.