Get Set to Jet Set to The Sleep of Reason – Featuring Keith Kattner and Anthony Haden-Guest
By: Katherine Sloan
Percy Bysshe Shelley once stated (in his "A Defence of Poetry") that "Poets are the unacknowledged legislators of the world" and, in this case, the same can be said of artists. Anthony Haden-Guest and Keith Kattner have a very exciting exhibition coming up on November 28th with The Paul Fisher Gallery in West Palm Beach (Covid-19 compliant, of course) with proceeds going to support the disaster relief efforts of The American Red Cross. With Debbie Dickinson curating, The Sleep of Reason (inspired by Francisco Goya's The Sleep of Reason Produces Monsters—one of eighty aquatints that comprise his series Los Caprichos, 1797-1799), this alliance of timely, almost prophetic art and thoughtful curation stemmed from one of Kattner's collected artworks, Ruega por Ella (She prays for her) (Plate 31 from Los Caprichos), 1799, and is a special and much-needed reflection of the precarious times in which we find ourselves.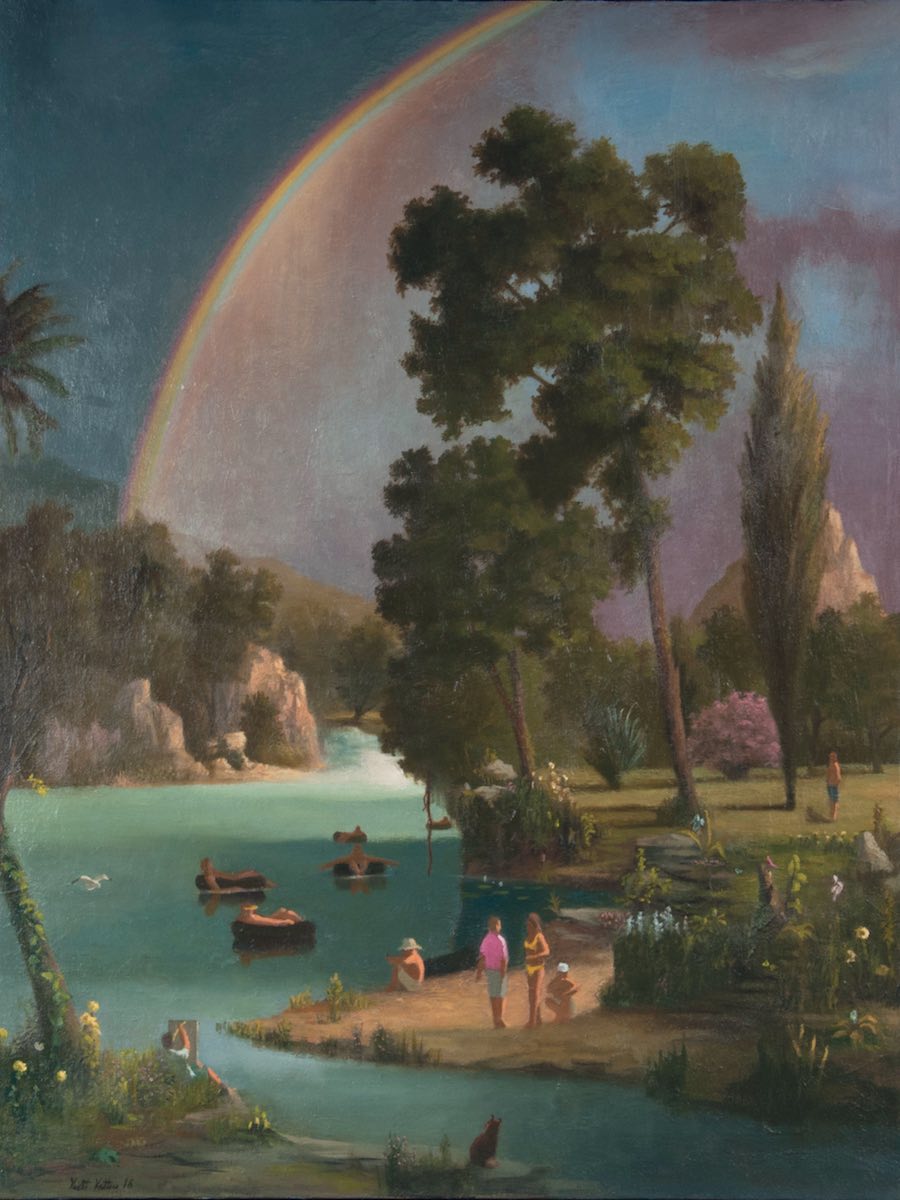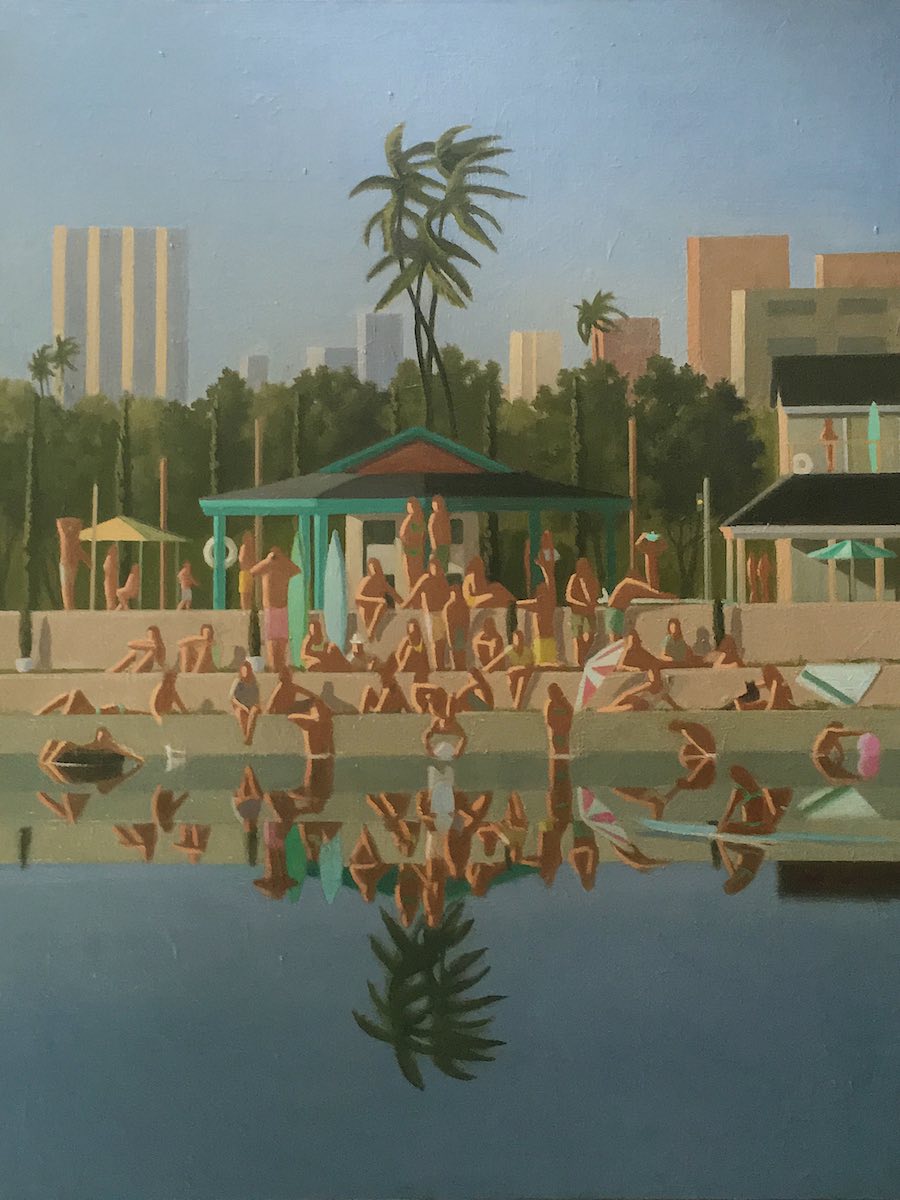 Renowned neurosurgeon-turned-fine-artist, Keith Kattner and illustrator, socialite, critic and veteran writer (for Vanity Fair, The New Yorker) Anthony Haden-Guest collaborate in this exhibition to demonstrate how art reflects current fearful situations. With the pieces on display, it's as if they were able, in some way, to predict what was about to happen when these works were created years ago. Kattner's series of paintings entitled Entropy are especially timely now because, as we know, things fall apart and chaos is inevitable. In Entropy, Kattner's oil paintings explore provincial settings juxtaposed with urban sprawl, the changing seasons and the idea of disorder. His paintings range from very straight-forward and focused to an almost chaotic display of images and ideas. For example, his Classical Study 2 (After Lorrain), 2016 is a serene painting focused on naturalism. Although Kattner uses realism in all his works, they tend to become, over time, more congested and chaotic.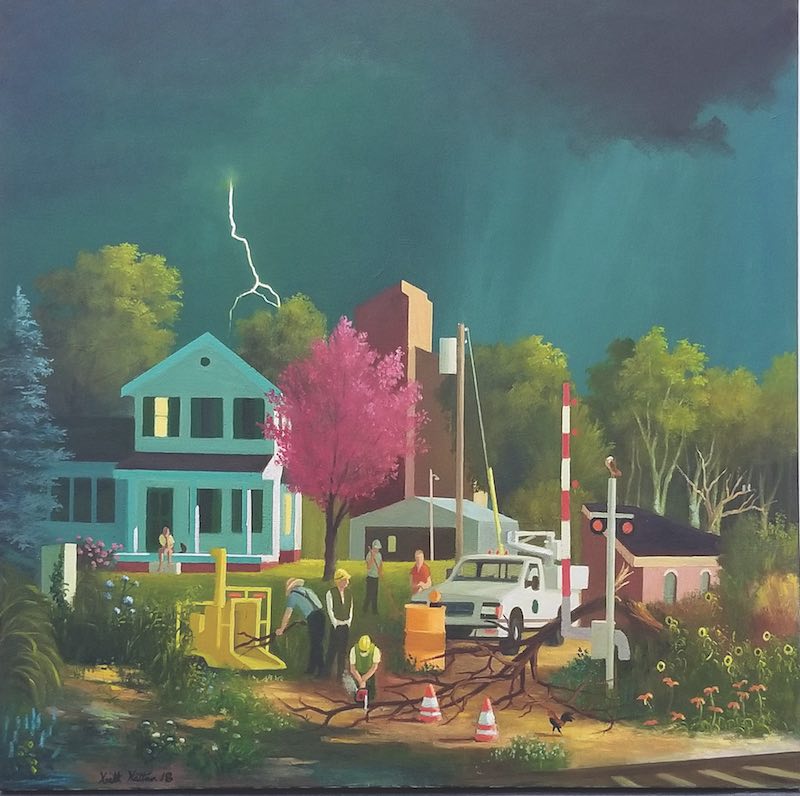 In a recent conversation with Haden-Guest, Kattner explains just that: the interest in entropy, the inspiration and his process: "Entropy wants randomness and decay. If we put a garden behind our house and don't take care of it, it will end up as weeds. When we as human beings try to organize things, we're really fighting the forces of entropy." Something as quotidian as an overgrown garden kindled a small flame in Kattner's creative raison d'être and became a corner stone of his latest work. He credits great Surrealists with inspiration (Salvador Dalí in particular): "First I imitated reality, then I worked myself into the process of painting from my subconscious. All images and elements are moved around until the perfect balance has been achieved. A total rational painting is achieved. There are no flaming giraffes in my world."
Like life, Kattner explores the notion of inevitable change and growth: in Thor and the Little Red Rooster, 2018-2020, we see the idyllic home setting interrupted by man as well as nature. Not only are the construction workers seen in the painting a source of change and upheaval but so is something as natural as a lone streak of lightning's warning of an electrical storm. These days the absolute devastation of climate change is all around us and Kattner's painting serves as a sort of artistic warning. Nature erupts with bustling construction, man-made change and industry. The human beings are, in this painting, the villains, so to speak: the pathetic fallacy in which elements in nature are sometimes attributed with human emotions is struck down in a swift oily gash of white paint.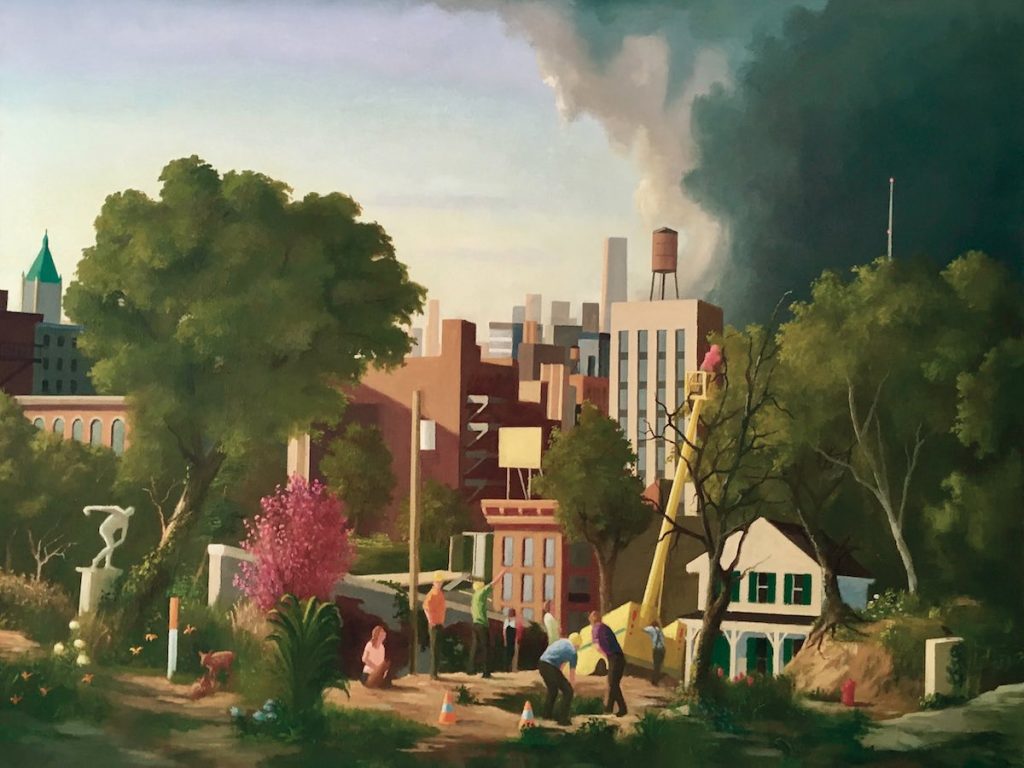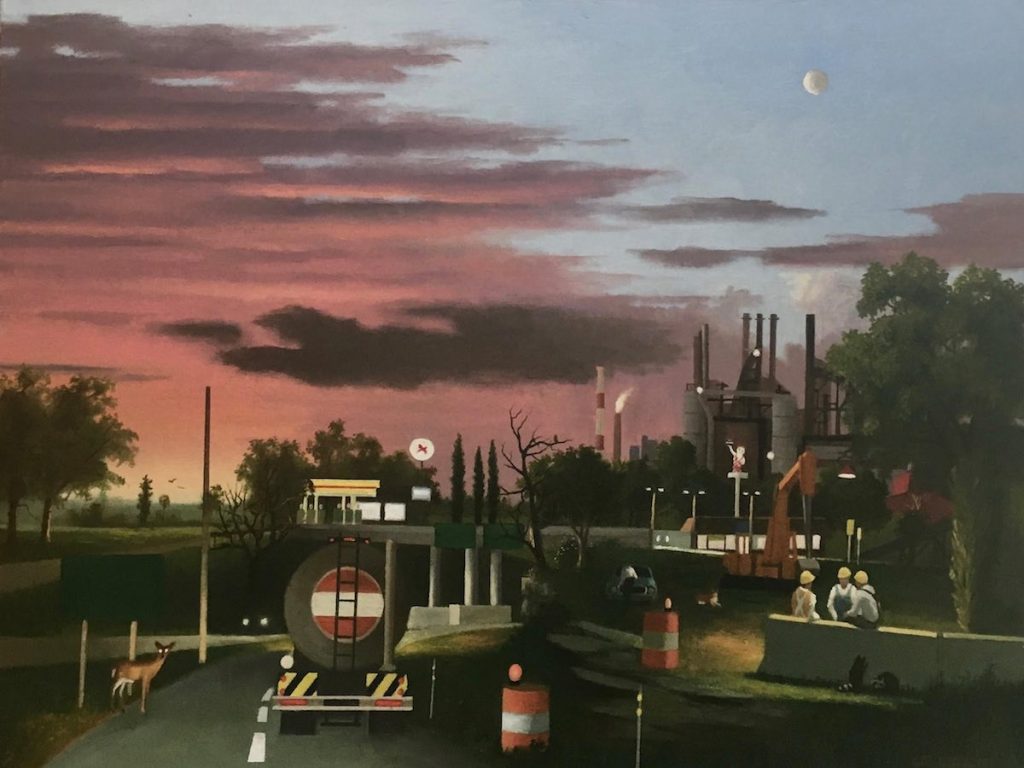 While Kattner states that: "My art is about the irrational versus the rational; Artists have always reflected that," Haden-Guest's work is a bit more wry and tongue-in-cheek. According to Guest, his Cartoonery "Is mostly observational, meaning it comes out of watching, listening and reading in the real world. But that real world has changed with disruptive speed, what with the above mentioned ballooning of social media, the proliferation of trolls – say hello! to Cancel Culture – and the (research-proven) decline of sheer human empathy. Also in the Age of Covid-19 certain of our in-born characteristics, once tools for our survival, such as our capacity for denial of annoying phenomena, notably death, have become a bit risky." It's more than apparent that this denial of death mused upon by Haden-Guest is extremely prevalent right now.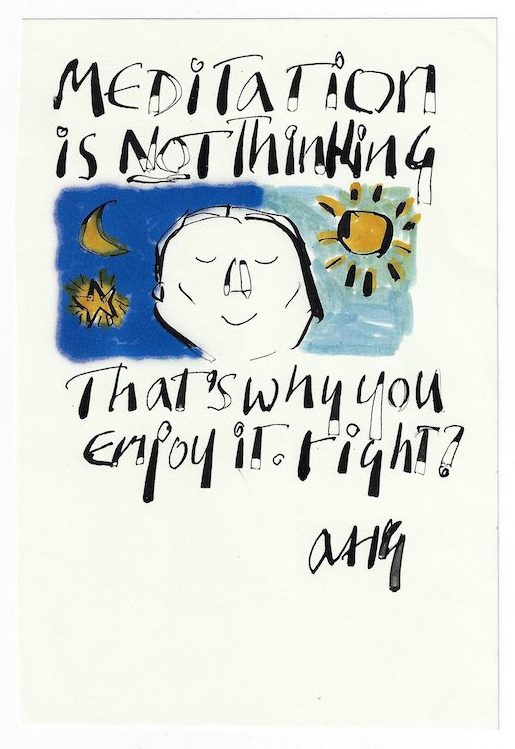 Haden-Guest's work on display presents his recently completed series that includes pieces from Cartoonery, Apparitions, Lucky Stiffs and Neons. The relatable absurdity of Haden-Guest's Lucy Stiffs is Evelyn Waugh-esque as an epitaph on a gravestone simply states: "I Should Have Had More Fun." Goya's forty-third carving in his Los Caprichos series (The Sleep of Reason Produces Monsters) reads: "Fantasy abandoned by reason produces impossible monsters: united with her (reason), she (fantasy) is the mother of the arts and the origin of their marvels." This is a perfect summation of Haden-Guest's recent work (especially with his sketch entitled I See Dead People, 2020). The subject in the cartoon is peering at a screen and states "I see dead people…on Facebook!" This is, I'm afraid, all too real and, yet, its fantastical irreverence completes the artistic quandary: with the marriage of fantasy and reason (and a bit of sarcastic wit), this bit of Cartoonery is elevated to an extraordinary level of social commentary befitting a veteran art critic.
Haden-Guest also muses on "Our increasing submergence in a post-truth media world, and the apparently unstoppable growth of conspiracy cults that this is bringing about. Also, sorry to bring it up, but the climate is not about to stop changing just because we aren't paying attention. All of which is stuff which demands the sober consideration of serious people, and gets it, as it also needs the attention of artists and writers, which it also gets. But check out my cheery neon-centered piece, It's All Good, and you'll see that, sure as hellfire, our times furnish the comedian, cartoonists included, with plenty of devastating raw material too." Indeed, there is plenty material to go around from which to become inspired and Haden-Guest's delightfully macabre I'm So Outta Here, 2020 proves just that with another pen and ink gravestone that reads: "Lots a luck everybody! You're going to need it." Hopefully, luck—combined with reason and fantasy—will, instead of producing monsters, create something lasting and beautiful.
The Sleep of Reason Art Exhibition opens at The Paul Fisher Gallery featuring Anthony Haden-Guest and Keith Kattner. Dassault Aviation, Sotheby's International Realty's Kevin Condon and Cristine Condon, Anonymous Donor, Dragana Connaughton, Woody Michleb of Worth Avenue, Todd English, Edward Beiner Eyewear and Helen Ficalora are the proud Sponsors for the Opening to benefit the American Red Cross on November 28, 2020, by invitation.
For RSVP for the Collector's Preview, Contact [email protected]. Exhibition is open to the public from November 29, 2020 until January 13, 2020. For further information, please contact;
PAUL FISHER GALLERY
433 Flamingo Drive
West Palm Beach, Florida. 33401.
Phone: (561) 832- 5255 / Email: [email protected]