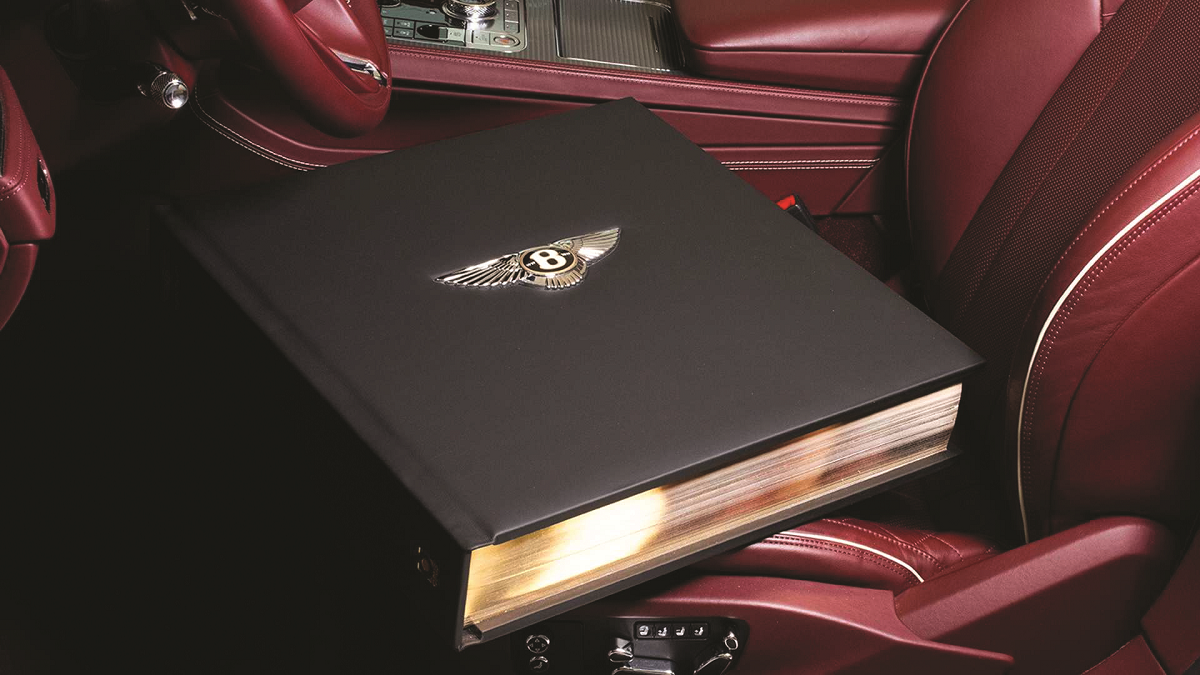 When money is no object and only the very best will suffice, our readers often turn to Jetset to discover the latest and greatest in the world of luxury. And so it is our distinct pleasure to present the following selection of must have items for the affluent jetsetter.
Trending Auction Item: Jeff Koons' 'Rabbit'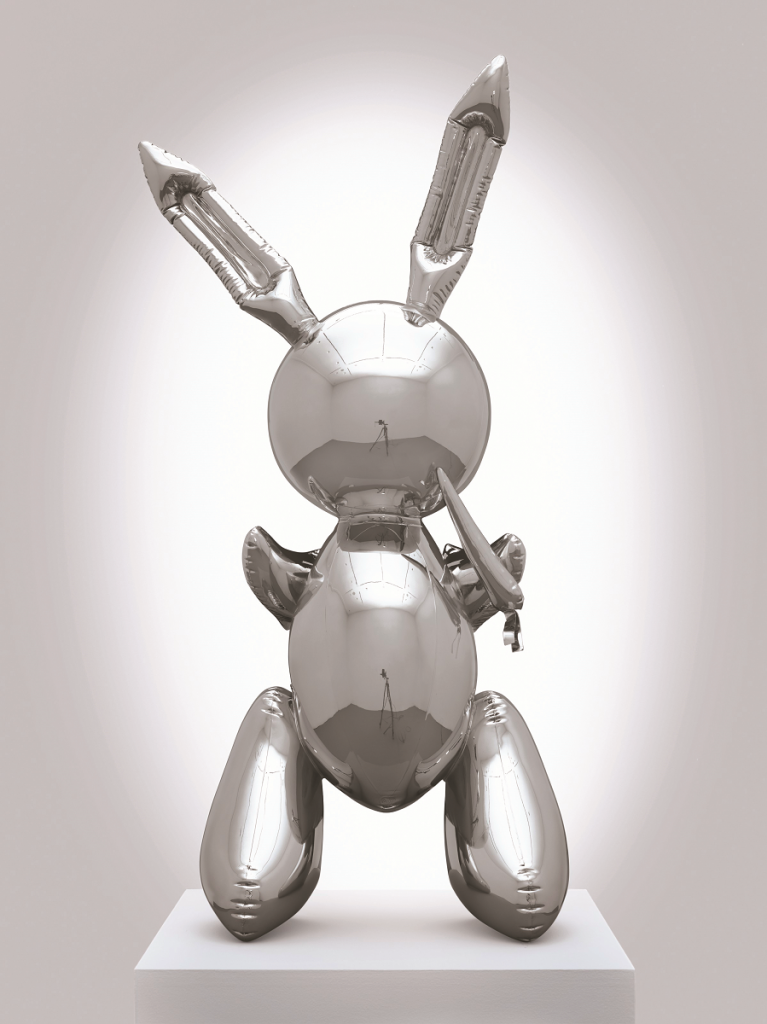 Following stints at the Guggenheim Bilbao, Tate Modern and Château de Versailles, Jeff Koons' playful rabbit sculpture has become the most expensive work by a living artist ever to sell at auction. Measuring just over 3 feet tall, the stainless-steel figure sold for more than $91 million at Christie's New York, smashing auction estimates. The auction house initially estimated that Koons' faceless "Rabbit" would sell for between $50 and $70 million. After more than 10 minutes' of rabid bidding, the winner came in at $80 million which — including auctioneer's fees — triggered a final sale price of $91,075,000.
Read more at jetsetmag.com
Trending Tech Gadget: Stellia Headphones from Focal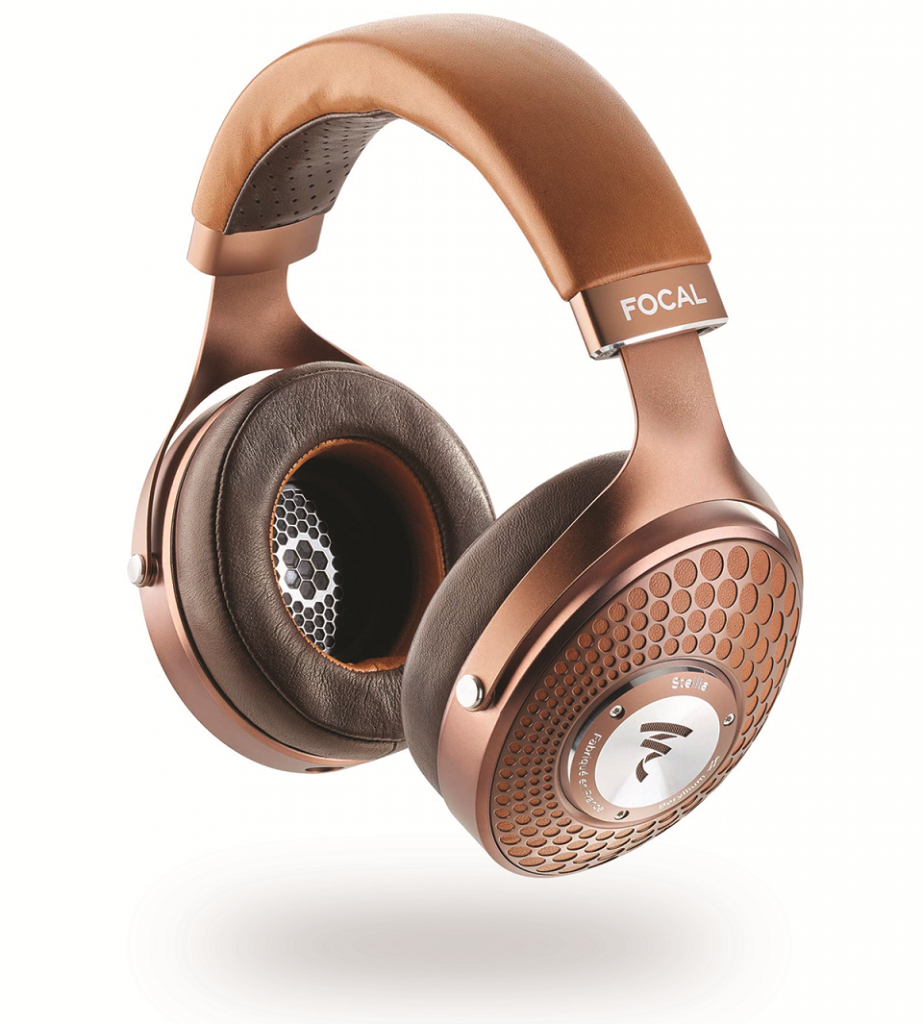 The hedonistic intersection between tech and luxury just got a lot sexier. In the sensual Stellia headphones crossover from Focal, we see premium leather and haute metal ornamentation meets elevated production engineering. Resplendent to touch and unbearably comfortable once on your ears, the Stellia is built to impress the most discerning of audiophiles. Sonic Youth never sounded better.
Trending Timepieces: Piaget Polo Collection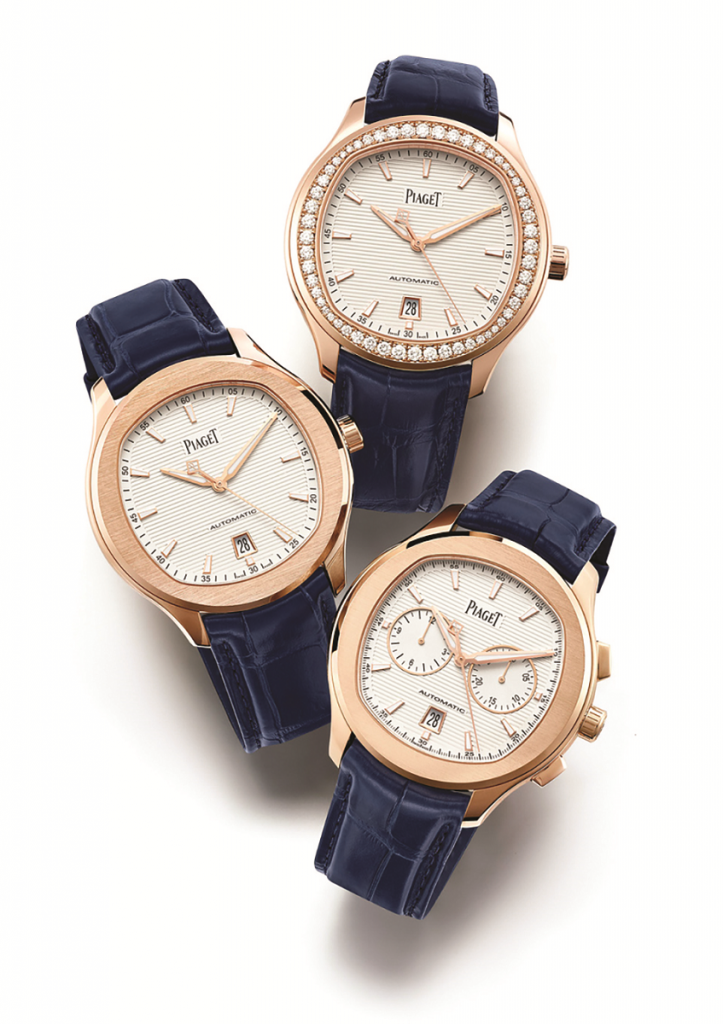 Launched in 1979, Piaget's sporty Polo line celebrates its 40th anniversary this year. To mark this auspicious milestone, Piaget injects the collection with bold pops of color and a generous sprinkling of bling. Driven by the automatic caliber 1110P, these 2019 models come with two alligator straps for versatility — a deep cobalt compliments the halo of diamonds, while a regal garnet bolsters the warmth of the red-gold case.
Trending Collection: Sotheby's Diamonds by Lily Gabriella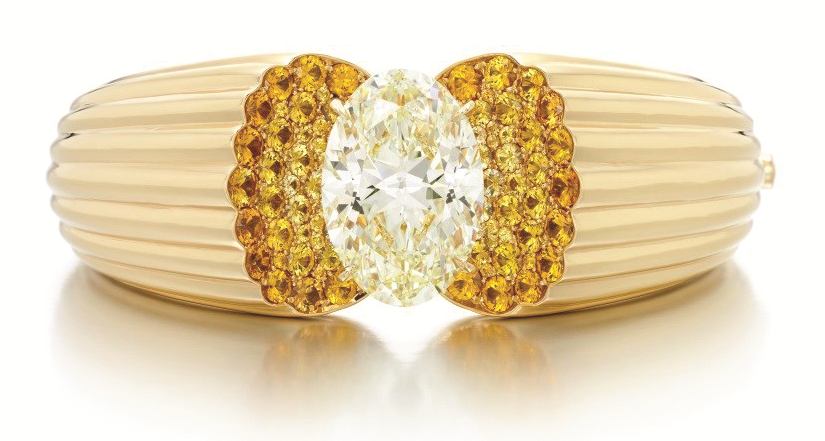 Yellow diamonds serve as inspiration for a capsule collection by London-based, Brazil born designer, Lily Gabriella Elia, for Sotheby's. Nine one-of-a-kind creations were unveiled at Sotheby's Diamonds in London and six of the jewels traveled to Sotheby's New York as part of a world tour for clients. Evoking Art Deco motifs, this sculptural gold cuff features an opulent 21.15 carat oval-cut yellow diamond framed by white and yellow pavé-set sapphires.
Trending Design: Rolls-Royce Champagne Chest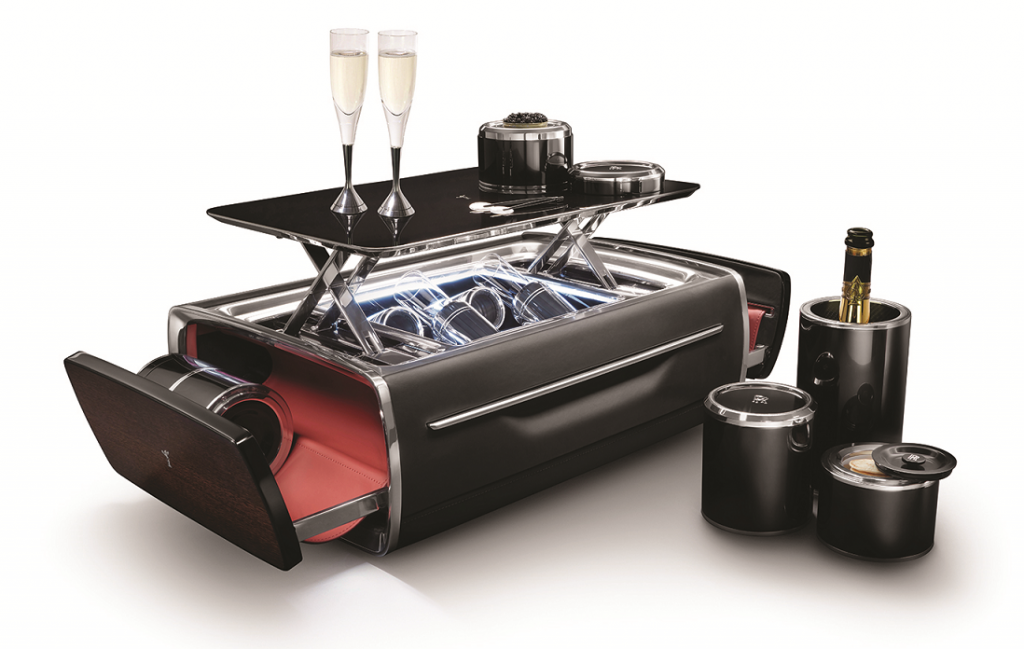 Rolls-Royce knows the meaning of "drop the mic" decadence. The latest addition to its accessory cohort is a champagne chest worthy of the next James Bond film. Press a button and the chest opens to reveal four hand-blown crystal flutes. A Tudor Oak wood lid doubles as a serving tray, while side compartments reveal thermal coolers for champagne and caviar. Born of machined aluminum and carbon fiber, this consummate picnic trunk retails for just over $47,300.
Trending Collaboration: The Leica M Monochrom "Drifter" Special Edition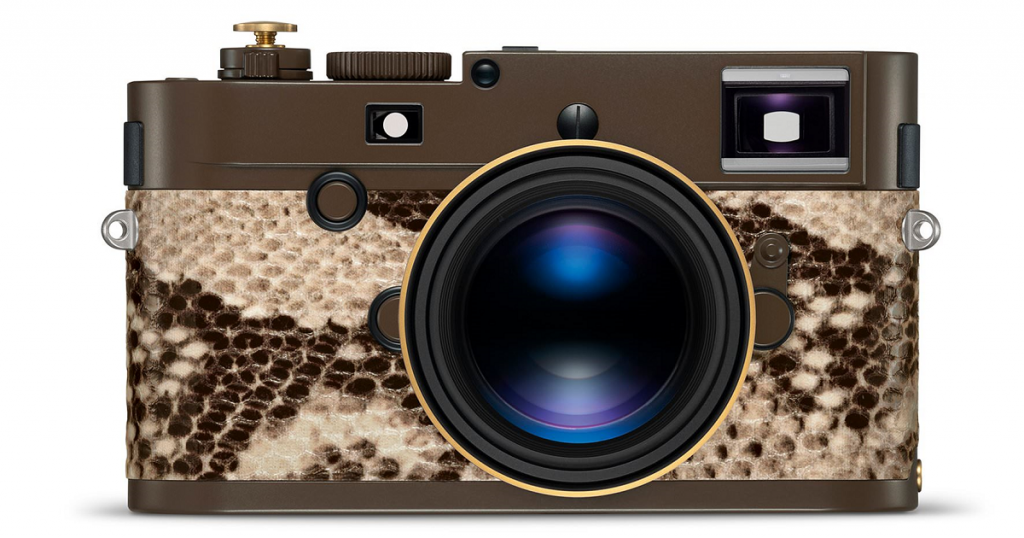 This new Lenny Kravitz special edition pays homage to the singer's free spirit, featuring a sepia body wrapped in a vegan python leatherette. The rangefinder camera is paired with a matching strap, two coordinating lenses, and carry bag inspired by the musician's nomadic lifestyle. Designed by Kravitz, the Drifter release comes alongside the launch of his most recent Leica gallery exhibition. On offer at $24,000, only 125 Drifter special editions will be made.
Trending Tech: Bang & Olufsen Beoplay E6 and E8 Motion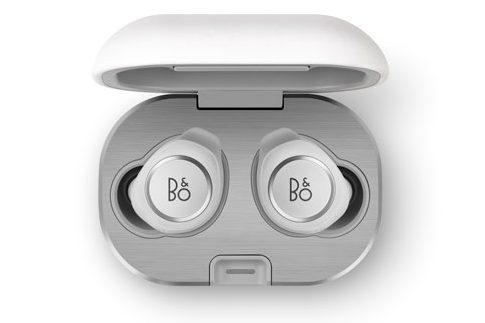 Designed for fitness and gear junkies, Bang & Olufsen's Motion collection revamps its Beoplay E6 and E8 earphones, pumping up sonic performance during high-octane workouts. Both earphones are rated IP54 for water and sweat resistance and have been substantially updated. The E8 earphones are truly wireless and come with a white leather and aluminum charging case and multiple ear tips for enhanced fit.
Trending Design: Bentley Limited Edition Home Furniture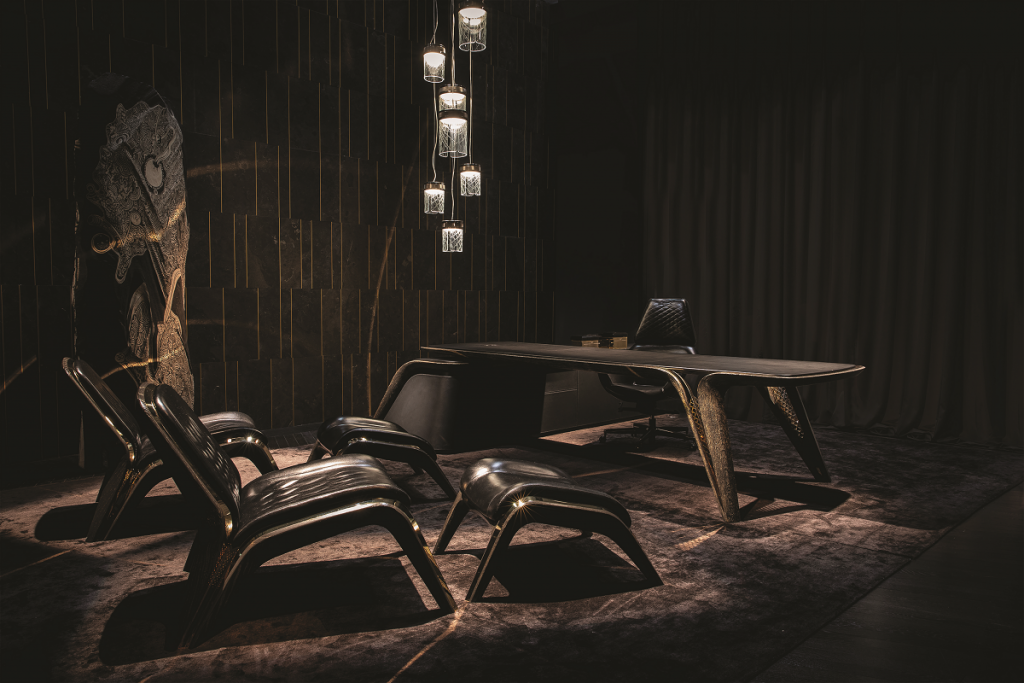 A century ago, WO Bentley founded Bentley Motors with the aim of rising to best in class. Resplendent in craftsmanship, a devotion to details has endeared the brand to car enthusiasts the world over. Created by the marque's creative luxury arm in celebration of its centenary, the capsule collection launched at Milan's Salone del Mobile. Needless to say, this statement desk, armchair and matching footstool is bound to delight Bentley buffs.
Trending Collaboration: 28m M/Y Freedom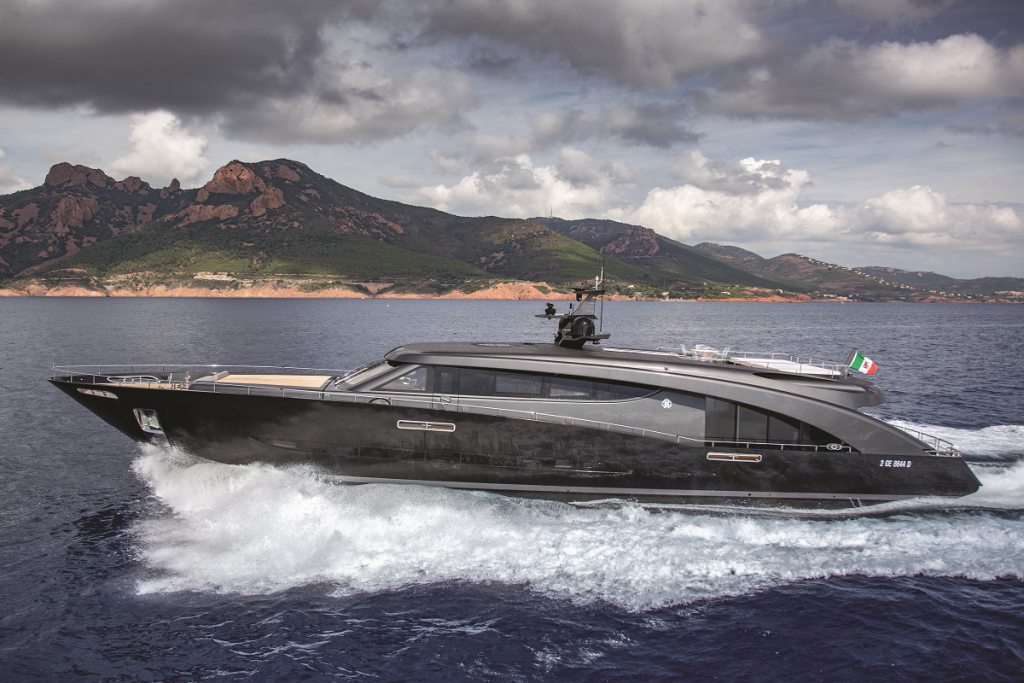 Freedom is the third hull in the Fuoriserie from Italian shipyard Cerri Cantieri Navali, and her proud owner, designer Roberto Cavalli collaborated with architects Tommaso Spadolini to birth this striking all-aluminum custom yacht. The master suite raised up behind the pilothouse allows for unobstructed sea views and natural ventilation. Cavalli craved an aggressive design stance; in his own words, he wanted "a boat that Batman would drive!"
Trending Concept: Oceanco Esquel Yacht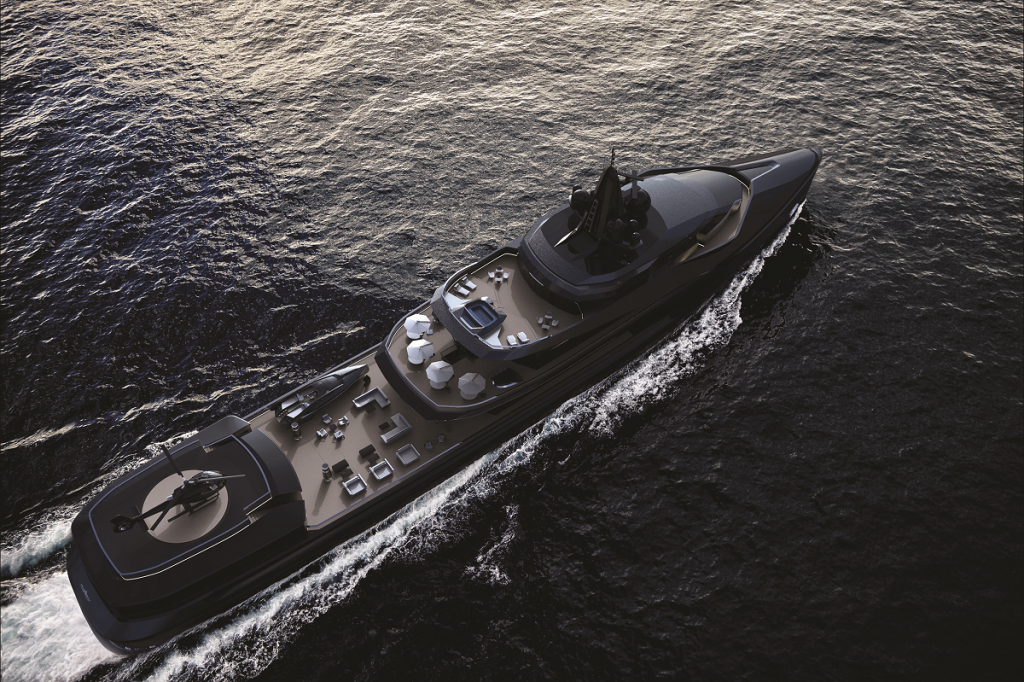 Oceanco revealed its newest project, the 105-meter diesel-electric driven Esquel, at the Dubai Boat Show. Created in concert with Timur Bozca Design, stylist Gina Brennan, and Lateral Naval Architects, Esquel sports a displacement hull with a plumb bow, and was designed for extensive cruising to remote regions. Her expansive main deck offers an aft deck glass superstructure with an enclosed pool and wellness area with panoramic views.
Trending Anniversary: Bentley Centenary Opus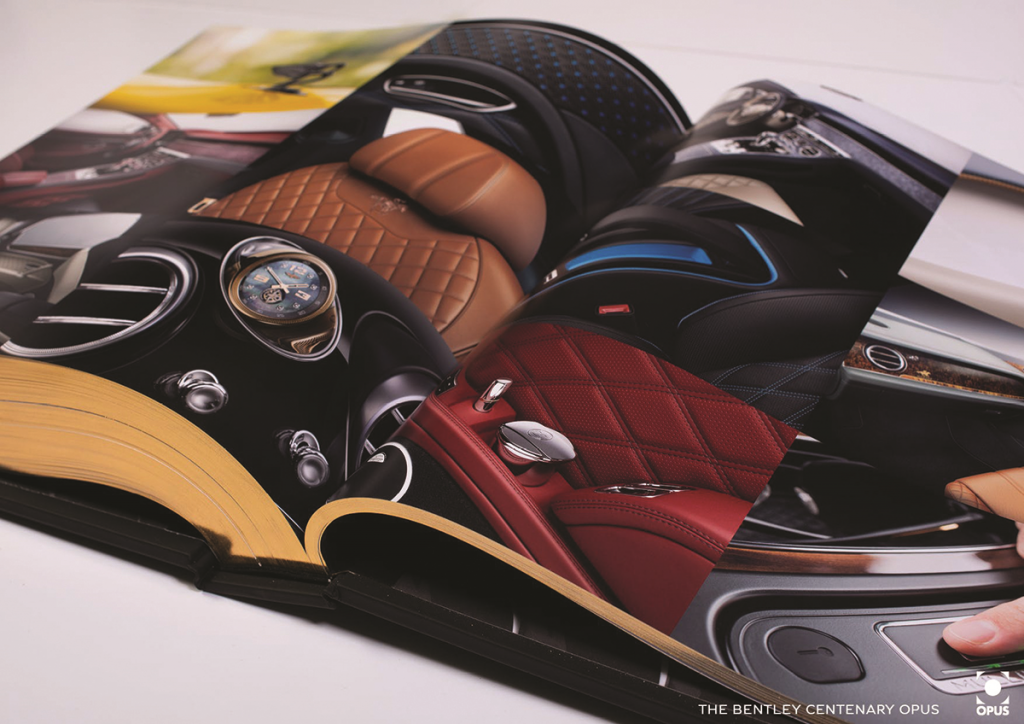 Bentley toasts its 100th birthday with a limited-edition book listed beyond the starting price of a Bentayga Speed. Teaming up with luxury publisher Opus, The Bentley Centenary Opus weighs in at a whopping 66 pounds and spans 800 pages. Avid Bentley collector Ralph Lauren has written the foreword, while CEO Adrian Hallmark pens the closing chapter on where the company is headed over the next century.
Trending Auto: Ferrari SF90 Stradale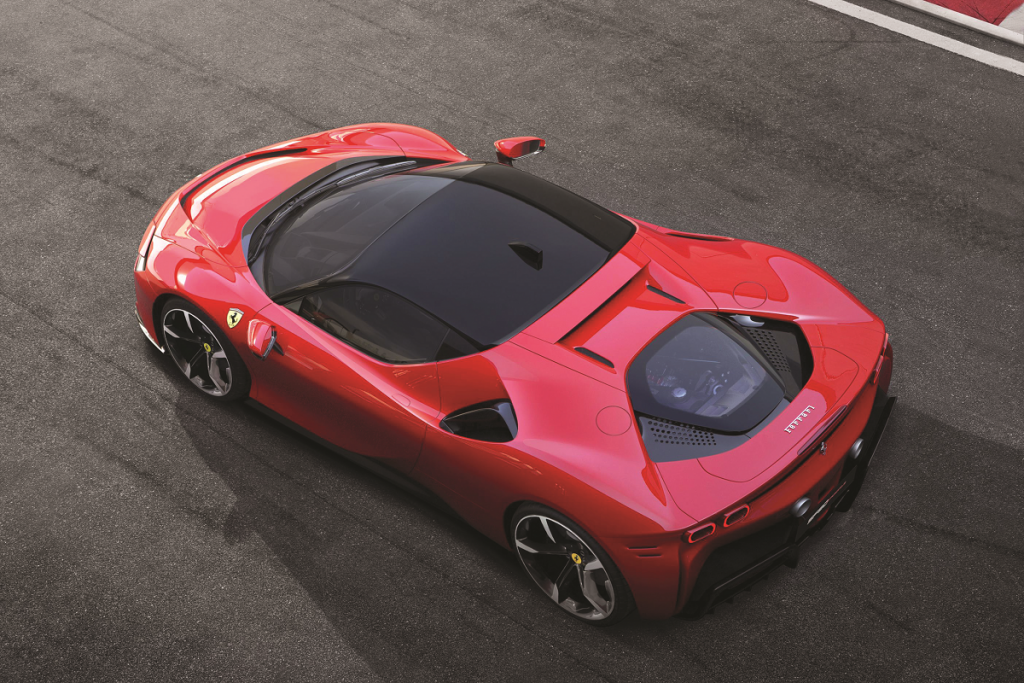 Never afraid to break the mold, Ferrari's latest production model is arguably the beloved automaker's greatest achievement to date. The new SF90 Stradale, inspired by the brand's highly-successful Formula 1 car, delivers superior performance and includes a number of noteworthy innovations for the Italian nameplate. Ferrari's first ever all-wheel-drive HPEV produces nearly 1,000 horsepower from its overpowered 4.0L V8 and three electric motors – all at a relatively modest starting price of around $500,000.